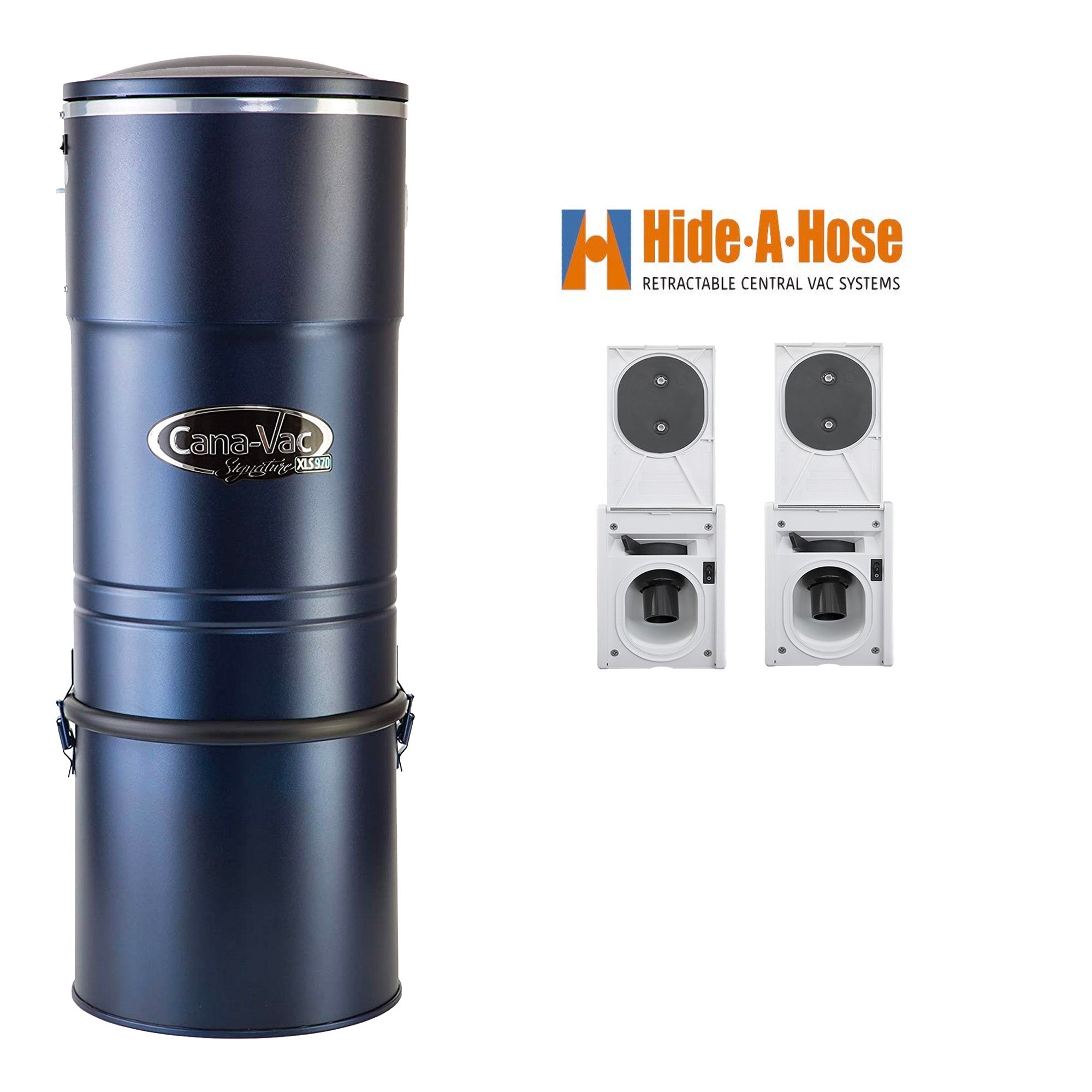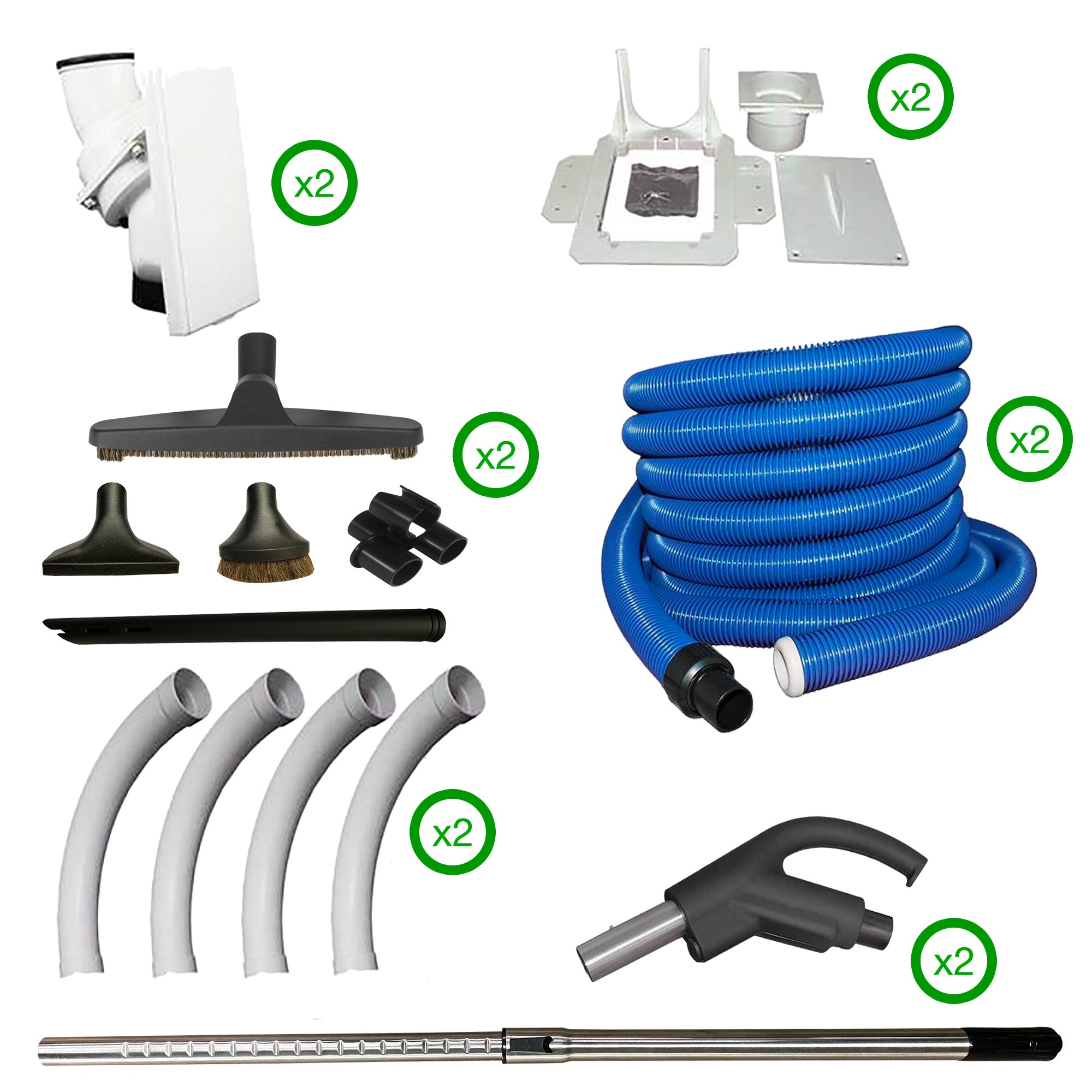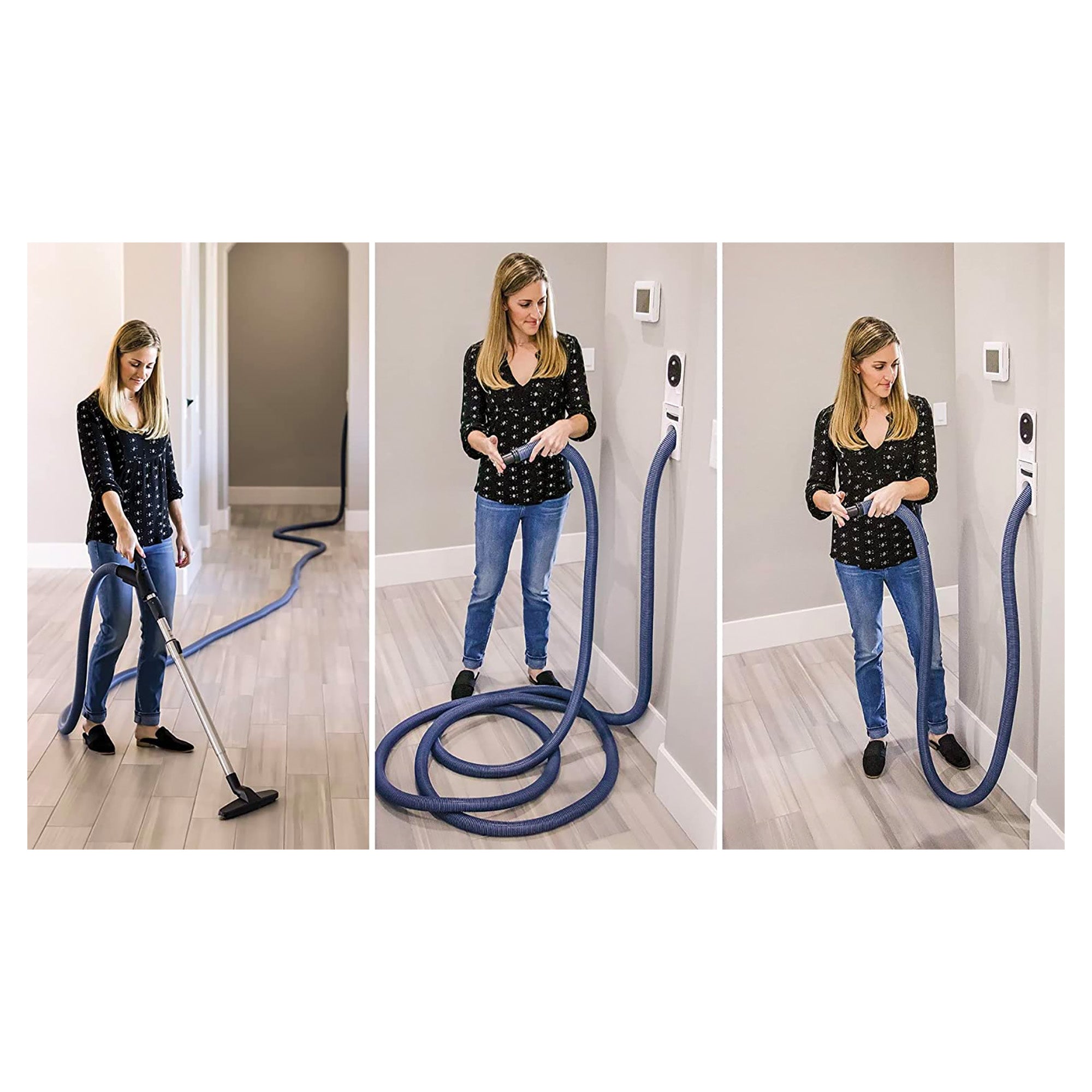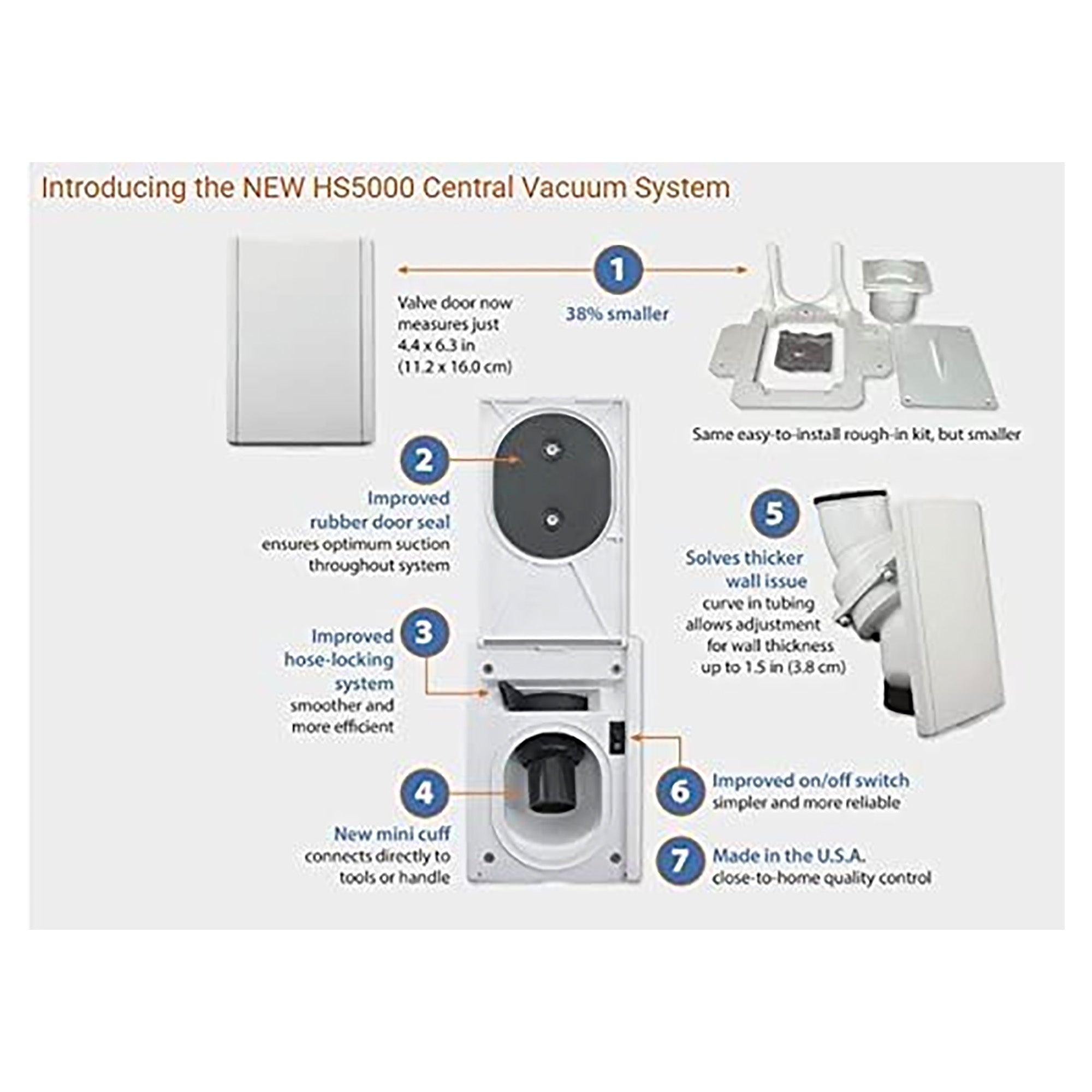 CanaVac XLS990 Signature Series Central Vacuum Cleaner | Tangential Bypass Motor Up to 10,000 sq ft. | with Hide-A-Hose Retractable Hose Accessory & Installation Kit (2 Valve)
SKU: XLS990HAH402
---
If you're looking for a powerful, durable central vacuum, the XLS990 is the perfect choice. The new Infinity Style Motor is designed to last over 40% longer than traditional motors, and the bypass system with cooling fan helps keep the vacuum running cool, no matter how long it's in use. Plus, the XLS990 is Cana-Vac's most powerful central vacuum, so you can be sure it will get the job done quickly and efficiently. So don't wait any longer, invest in a vacuum that will give you years of reliable performance – the XLS990 from Cana-Vac.
Technical Specifications
| | |
| --- | --- |
| Airwatts: | 675 |
| Filter: | HEPA |
| Suction:   | 147" |
| Motor: | Tangential Bypass |
| Motor Size: | 8.4" |
| Bag Capacity: | 28 L |
| Canister Style: | Hybrid |
| Warranty: | 25 Years |
| Dimensions: | 39.75" x 15.5" |
HIDE-A-HOSE:  Rapid Flex central vacuum hoses are made of scratch resistant material that does not require a hose sock. Rapid Flex hoses pull out more easily and retract faster than hose kits, and are a larger diameter, increasing air flow 20 -30%. Our new Rapid Flex hoses feature the mini-cuff, which allows tools to fit directly onto the hose cuff for easier use.


TANGENTIAL BYPASS MOTOR:  When you select the Signature Series of central vacuum systems, you immediately take a step up with the heavy duty performance and longevity of a Tangential Bypass Motor. Unlike Flow-Thru motors which use vacuumed air to cool the motor, Tangential motors have a dedicated "fresh air" cooling fan for optimal cooling. This maximizes its life expectancy and provides Signature with a premium source of power. 8.4" 2-Stage Metal By-pass Motor: 673 Airwatts - 147" Waterlift.


PACKAGE CONTENTS: (2) HS5000 Valve Rough In Kit, (2) HS5000 Valve Trim Kit, (8) 90 Degree Elbow, (2) Rapid Flex Hose, (2) Ready Grip Direct Connect w/o RF, (2) Telescopic Metal Wand, (2) 4-Piece Tool Set (Floor Brush, Dusting tool, Upholstery tool, Crevice Tool. (PVC Piping is NOT included)
This product has no reviews yet.