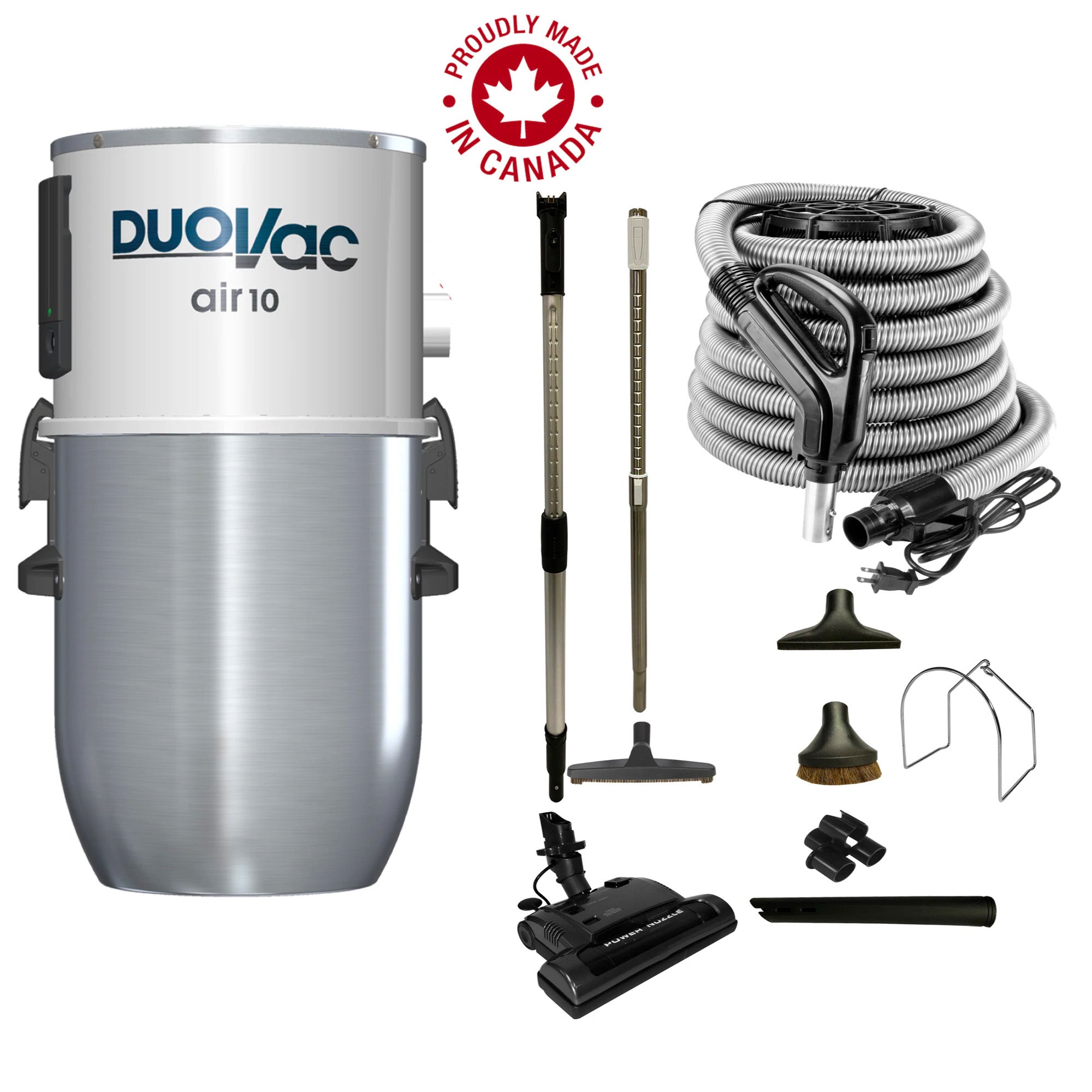 DuoVac Air 10 Central Vacuum with Standard Electric Package
SKU: Air10SE30
---
Despite its smaller size, the Air 10 comes with great power and all of the advantages that Duovac's central vacuum systems have to offer.
Features
DUO ACOUSTIC
Low noise emission technology motor. Integrated noise reduction system.


INTELLIGENT MODULE WITH LED
Convenient maintenance indicator with LED and integrated instructions and soft start/stop functionality for increased durability of the motor.


HYBRID FILTRATION
May be used with or without a filtration bag. When used with a Duovac disposable filtration bag, it performs a double-filtration for unparallelled air quality.


MACHINE WASHABLE ANTIBACTERIAL PERMANENT FILTER
SILPURE is a new generation of antibacterial treatment that stops the growth of bacteria and prevents the spreading of germs that cause odours on the permanent filter. The SILPURE treatment is natural, nontoxic and ecological.
Technical Specifications
AirWatts:
651
Airflow:
64.8 L/s
Power:
140.9 in H2O
Noise level:
55 dB
Voltage:
110-120 V
Maximum amperage:
13.8 A
Motor type:
Thru-Flow
Dimensions:
22.5 x 11.375 x 13.25 po
(570 x 290 x 337 mm)
Weight:
17.2 lb (7.82 kg)
Dust canister capacity:
21.1 litres
Filtration bag capacity:
12 litres
Filtration bag:
FILTRE-189
Standard Electric Package: The Standard Electric Powerhead features a dirt sensor that shows you when a floor surface is dirty or clean. Its built-in rug guards prevent the powerhead from grabbing onto carpet and jamming up. Unlike traditional belt drives, it's cogged design eliminates belt stretching and provides steady, reliable performance. Excellent for hardwood floors, area rugs, berber, and Carpeting. Switch from hardwood to carpeting without changing tools.
25-Year Warranty
Your Duovac power unit is warranted against manufacturing and/or functional defects for 25 years. Labour costs needed to perform repairs under the warranty are also covered for the first 5 years. Consumables, such as motor carbon brushes and filtration bags are not covered by this warranty. Any repair or maintenance must be done by a Duovac authorized technician. Any costs related to normal maintenance are the responsibility of the owner. To get the complete details on the warranty protection for your Duovac product, consult the warranty document included in its packaging or contact your point of purchase or our customer service.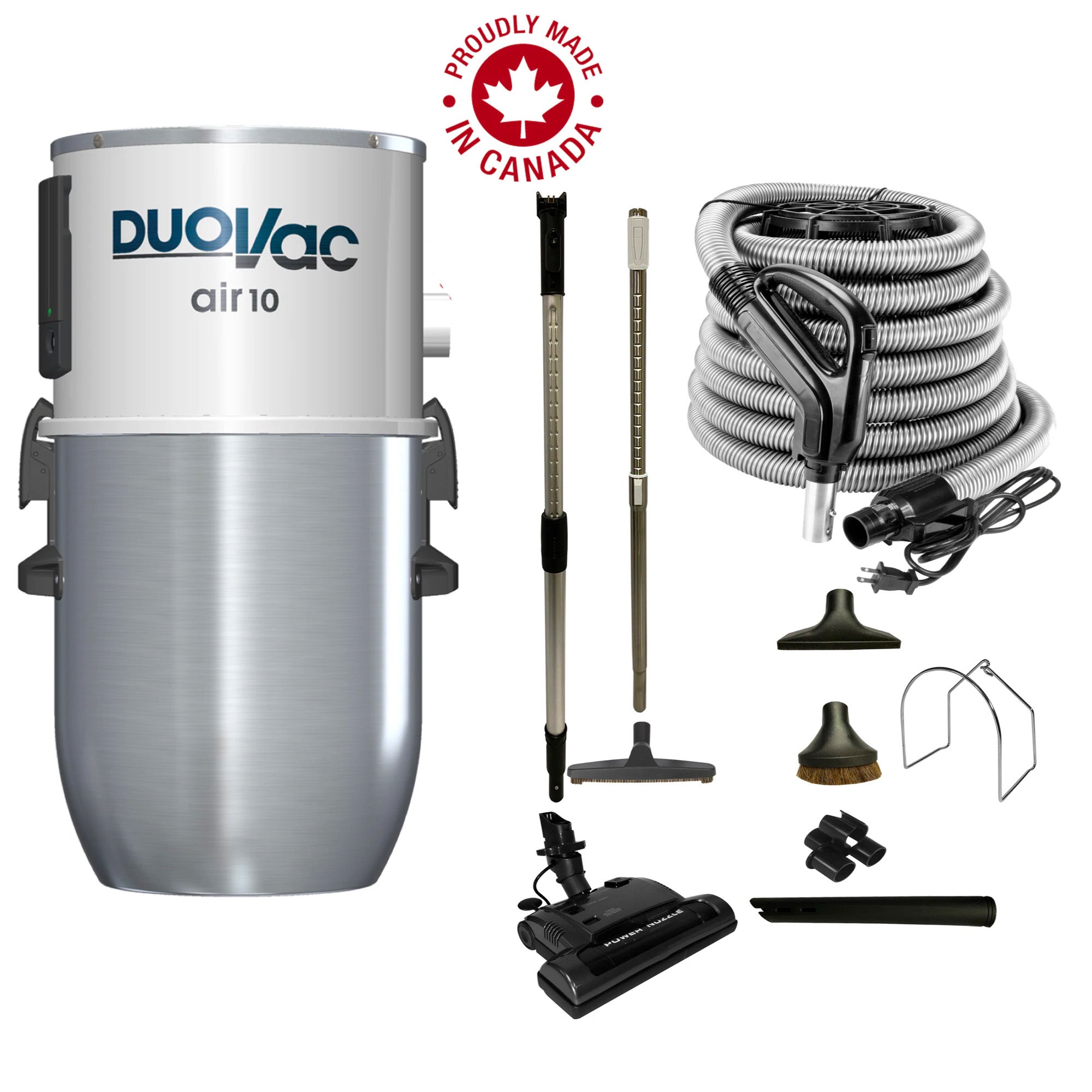 This product has no reviews yet.