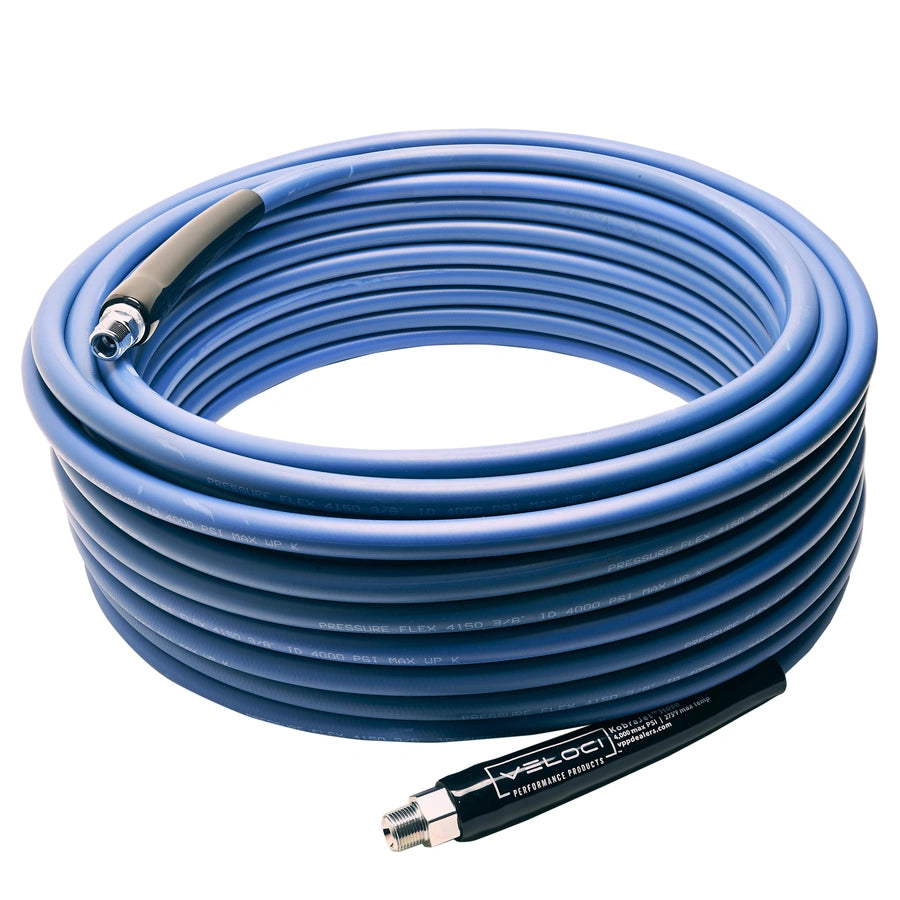 MTM Hydro KobraJet Non Marking Smooth Blue Hose 4,000 PSI - 100 Feet
SKU: 29.5233
---
The KobraJet Non-Marking Smooth Blue Hose is designed to meet various cleaning needs with its availability in different lengths. Its thicker inner wall prevents gashes and ruptures, making it an ideal choice for pressure washing applications. Using 'Bite the Wire' technology during the installation of the 3/8" rigid and swivel fittings guarantees that the hose ends remain securely in place, even during pressure spikes, without the risk of rupturing or blowing off. Additionally, these advanced fittings are highly resistant to corrosion, withstanding the salt spray test for up to 125 hours before corrosion was detected, almost twice the industry standard. This feature makes the KobraJet hose highly durable, especially in abusive environments.
The KobraJet hose is capable of withstanding temperature spikes of up to 310°F. However, continuous run temperatures should not exceed 275°F.
Specifications:
Maximum Pressure: 4,000 PSI
Maximum Temperature: 310°F
Inlet Connection: 3/8" Male NPT Swiveling
Outlet Connection: 3/8" Male NPT Fixed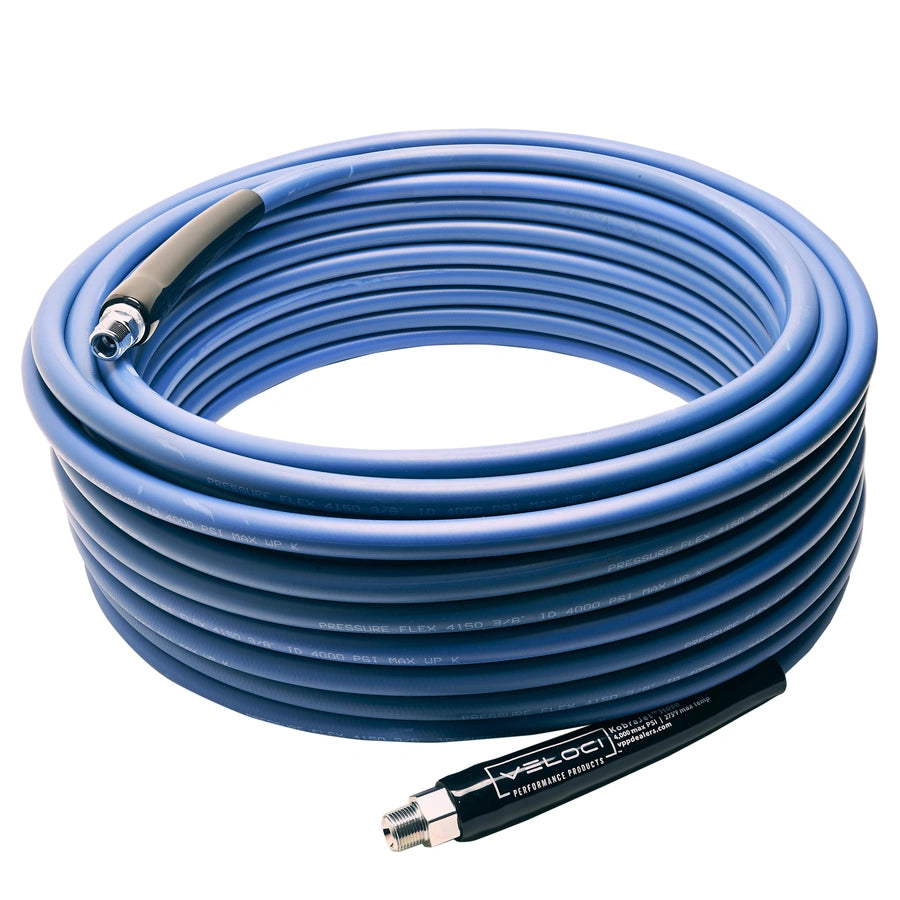 This product has no reviews yet.