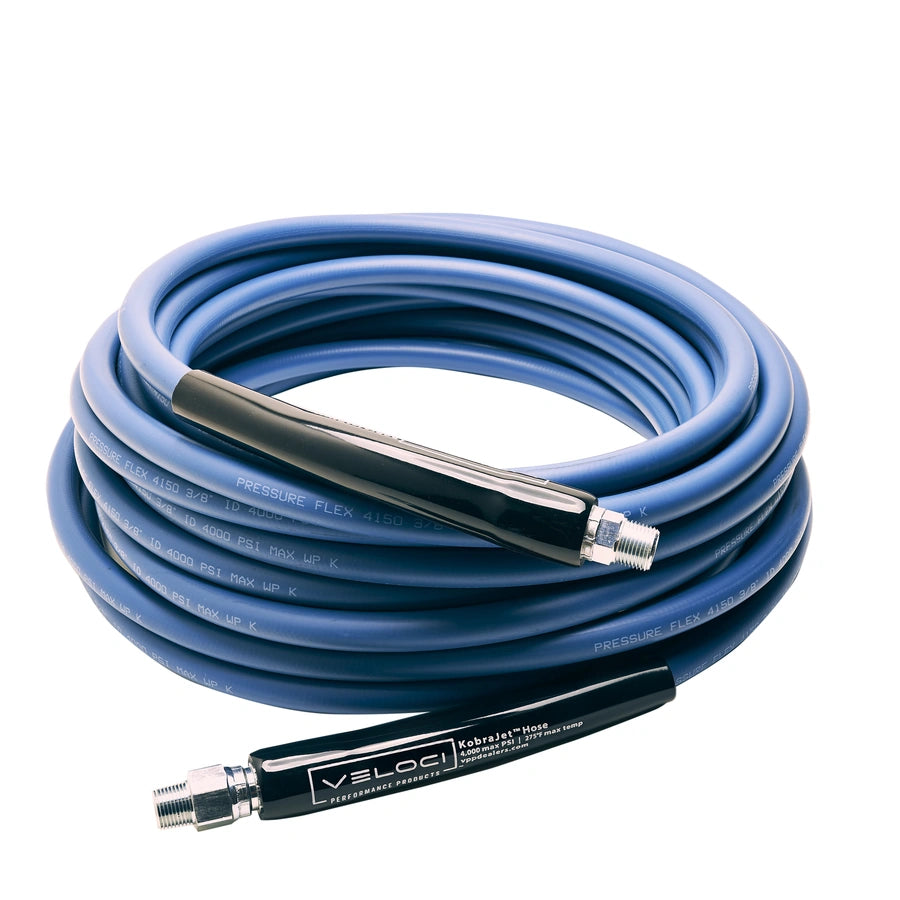 MTM Hydro KobraJet Non Marking Smooth Blue Hose 4,000 PSI - 50 Feet
SKU: 29.5231
---
The KobraJet Non-Marking Smooth Blue Hose is an ideal choice for any pressure washing application as it's available in various lengths to suit all cleaning scenarios. This non-marking hose now features a thicker inner wall to prevent gashes and ruptures. Kobrajet is manufactured in the USA using high-quality components and assembled with 'Bite the Wire' technology for the 3/8" rigid and swivel fittings. This ensures that your hose ends remain secure, preventing them from rupturing or blowing off during pressure spikes. The advanced fittings also have a longer lifespan and superior resistance to corrosion, as demonstrated by the salt spray test which yielded results of 125 hours before corrosion was detected, nearly twice the industry standard. This means that your hose will last longer, even in harsh environments.
While the Kobrajet hose can handle temperature spikes up to 310°F, it's recommended not to exceed a constant run temperature of 275°F.
Specifications:
4,000 PSI
Maximum Temperature of 310ºF
3/8" Male NPT Swiveling Inlet
3/8" Male NPT Fixed Outlet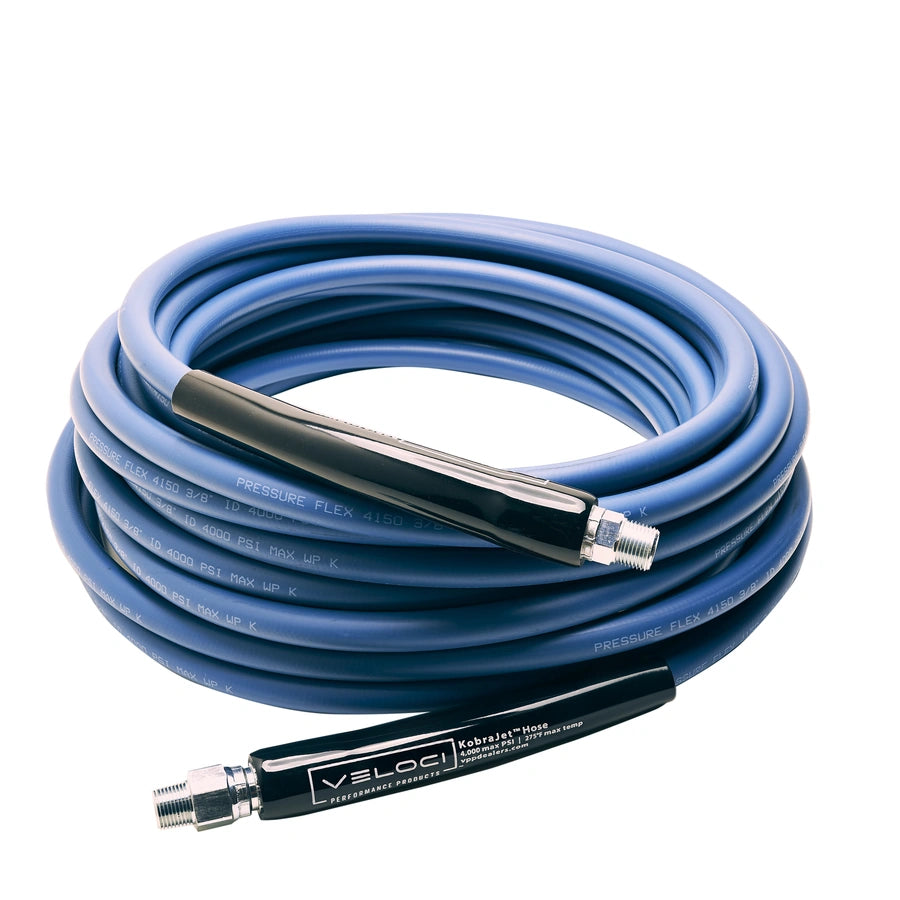 This product has no reviews yet.