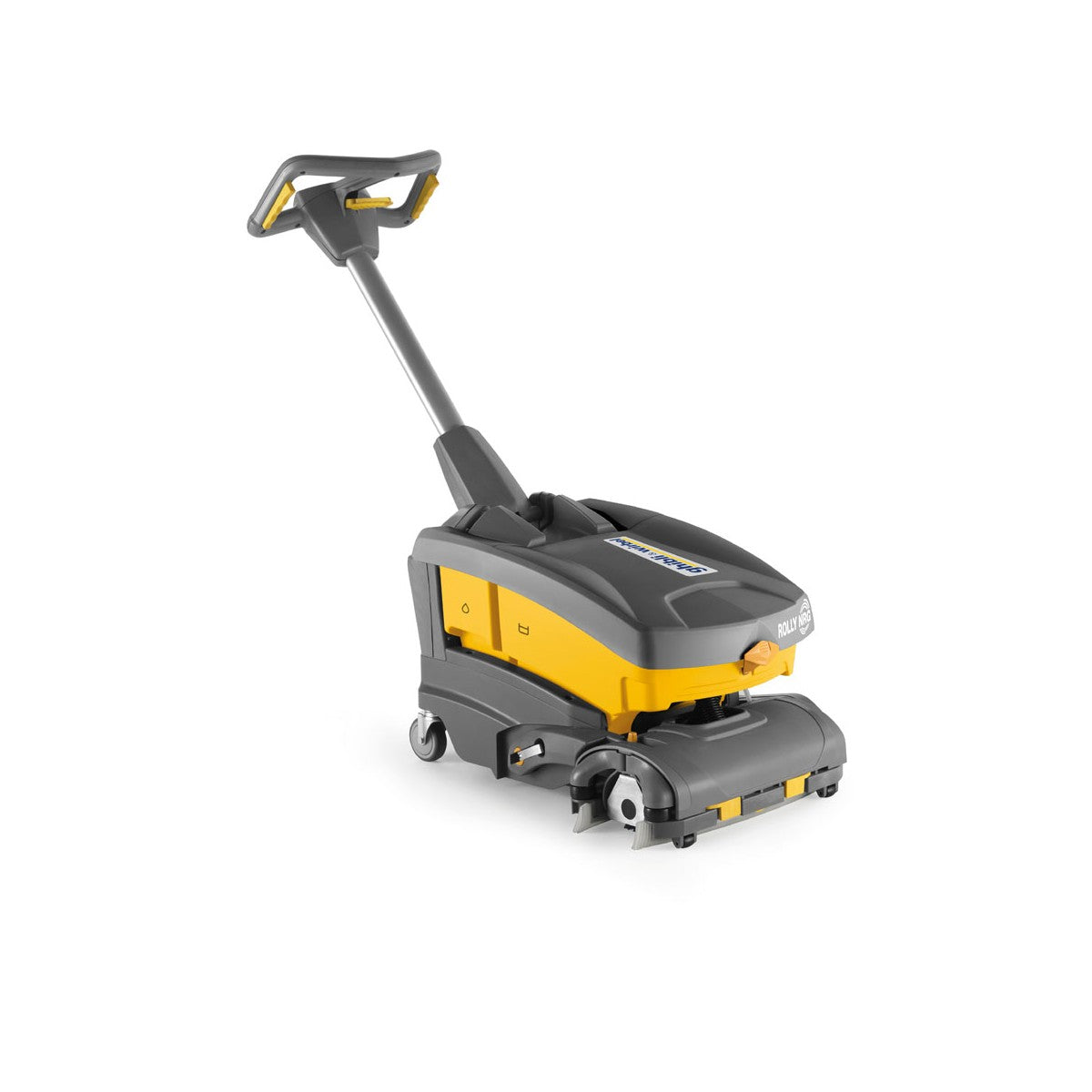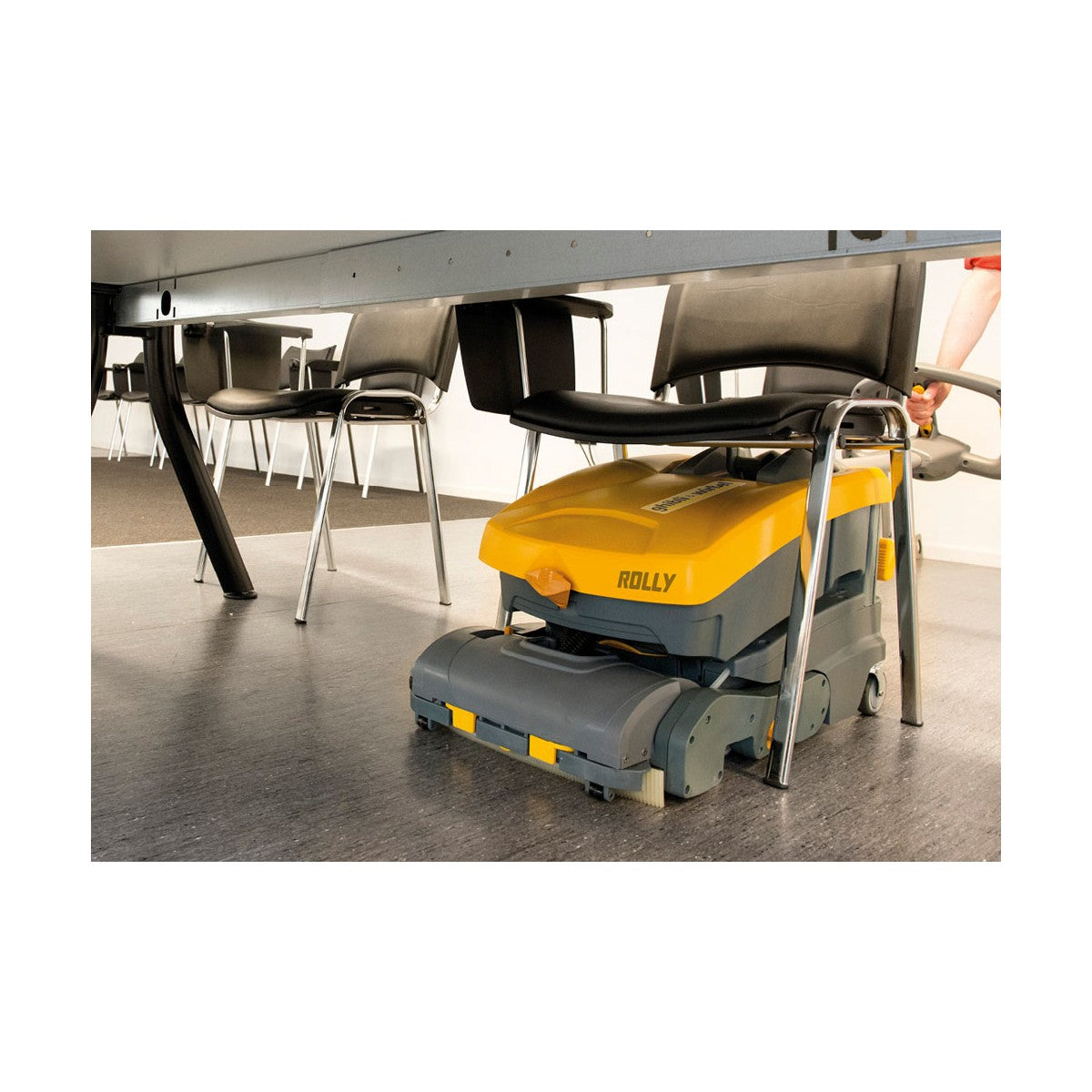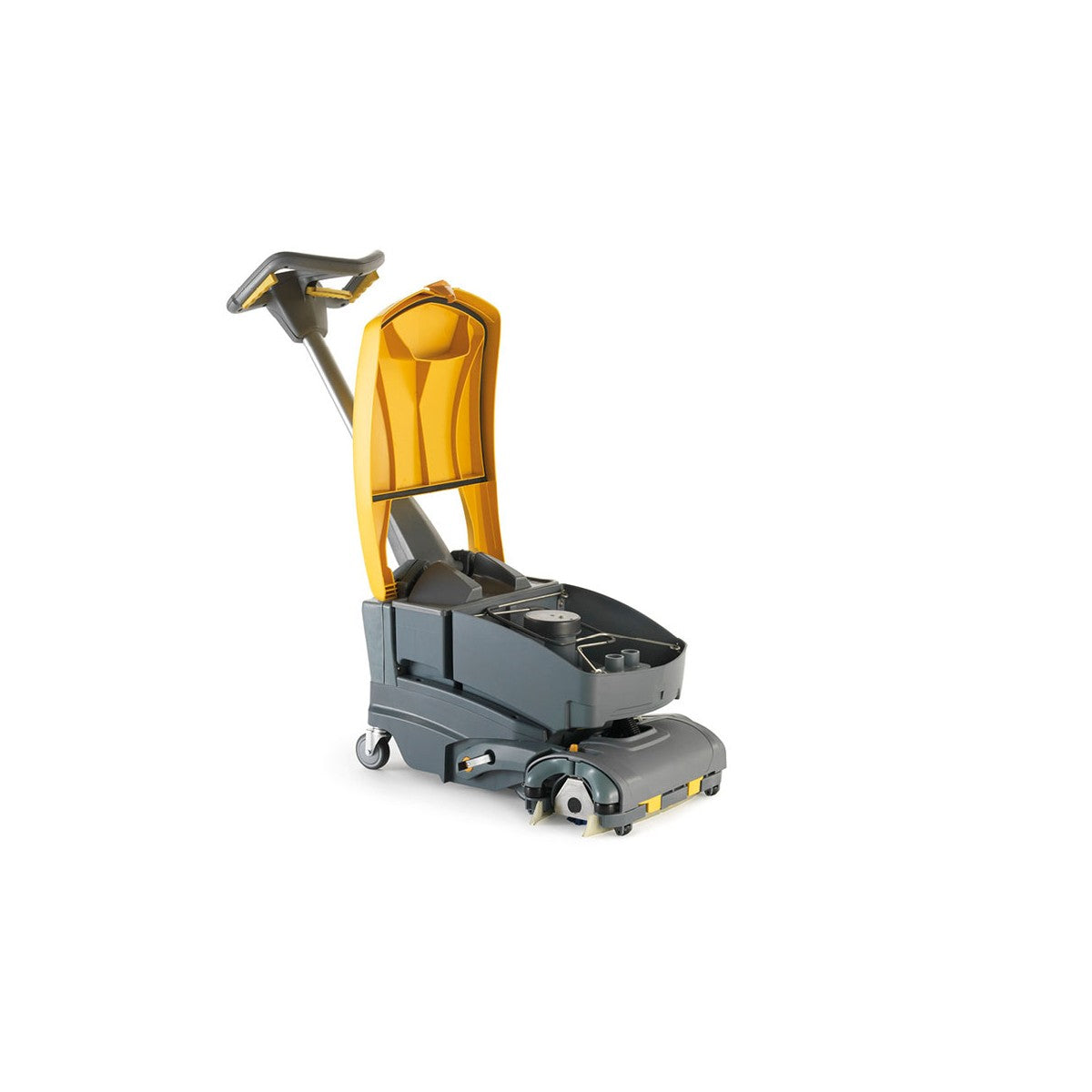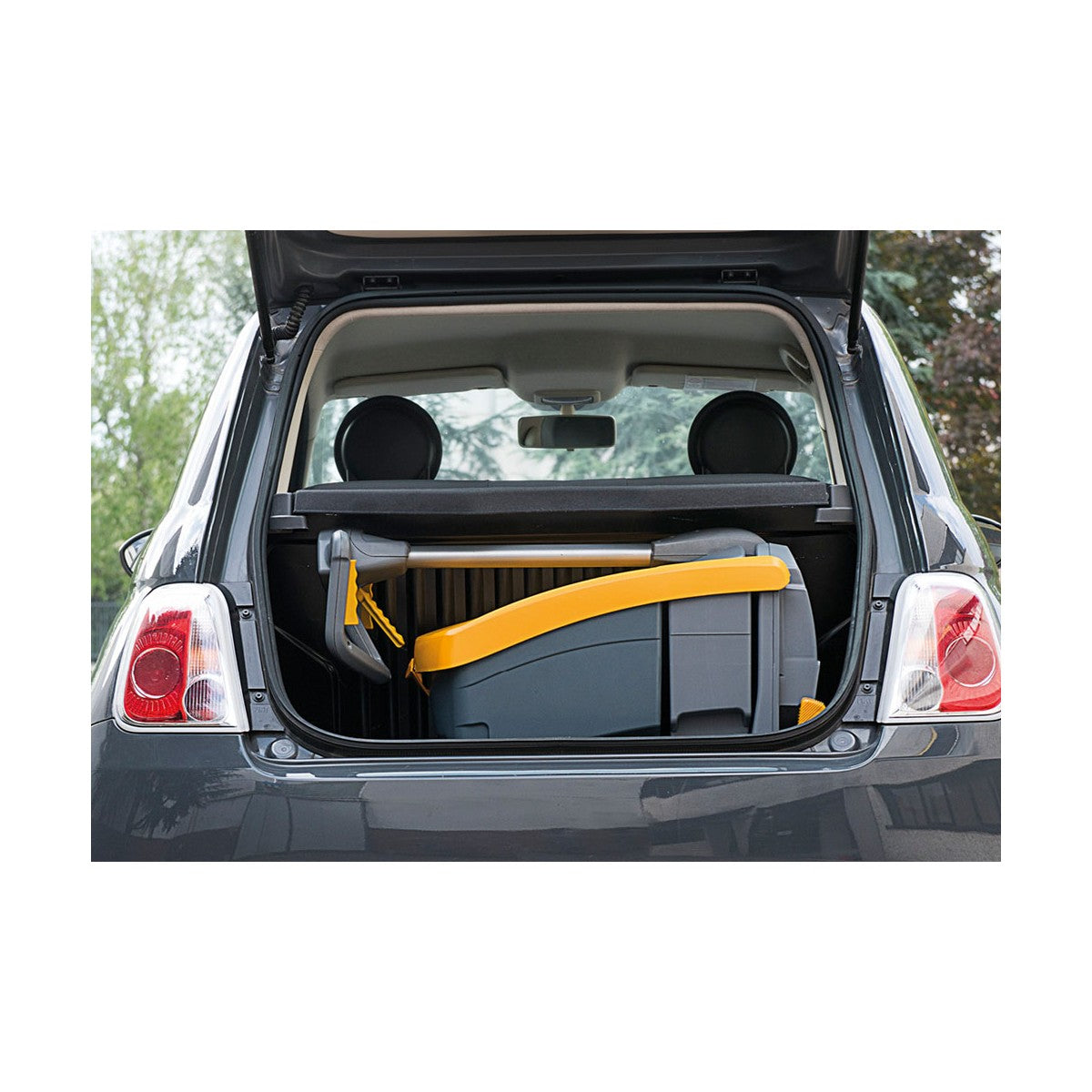 Ghibli Autoscrubber New Rolly Generation with Rechargeable Lithium Batteries and Charger, Double Tank, Alternating Dual Suction Wiper System (Model: 13.5075.00)
SKU: GHROLLY11
---
Autoscrubber 11" G Lithium Batteries
Rolly is a brand new ultra-compact scrubber dryer made by Ghibli & Wirbel. It is a result of experience of our engineers and product experts. Rolly is the right answer to the professional cleaning demand. A unique mix of distinctive solutions - compact dimensions, a special unlockable handle and combined brush head/squeegee system (both patented) and the last generation lithium batteries- makes Rolly the ideal solution for small or crowded cleaning areas.
YOU CAN GO AND WORK WHEREVER YOU WANT
Compact and reactive, Rolly perfectly works in every environment.it's dimensions, combined with the new handle with unlocking system, guarantee the best cleaning results, even in congested areas and in narrow spaces. The swivel wheels assure the max manoeuvrability.
USER FRIENDLY
Intuitive control panel. Machine easy to set up… everything always under control. "Coloured" parts - yellow (or blue, depending on the model), levers, knobs, ...clearly indicate where the user can "put the hands" preparing the machine for work or while using it.
EASY TO FILL AND DRAIN
Solution tank: easy to transport and fill (under sink, tap). Practical cover with percentage graduation for chemical dosage. Recovery tank: foldable and removable, thanks to its click-clack system it perfectly seals the recovery tank, so avoiding any water leaking effect either in transport or while working. The tank can be easily transported and drained like a bucket.
EFFORTLESS MAINTENANCE
Immediate brush click on/off system (by button). Sliding brush deck. Squeegee blades simple to install/remove.
ROLLY HOSTS IN A COMPLETE COMFORT. THE LITHIUM BATTERIES: THE POWER IN A CASE
Nothing to extract, remove, prepare for the batteries location. They stay inside a practical case which can be promptly inserted in the back of the machine.
EASY TO TRANSPORT, PARK, STORE
Rolly is really small and above all light (only 23 kg). When it is not in action it can be moved, parked or stored everywhere without any effort
MANY ACCESORIES, TO MATCH EVERY SPECIAL NEED
The standard equipment of all the Rolly variants is really rich. In addition there is a wide range of accessories (batteries, charger, brushes, …) to wear Rolly in the best way in every situation.
This product has no reviews yet.