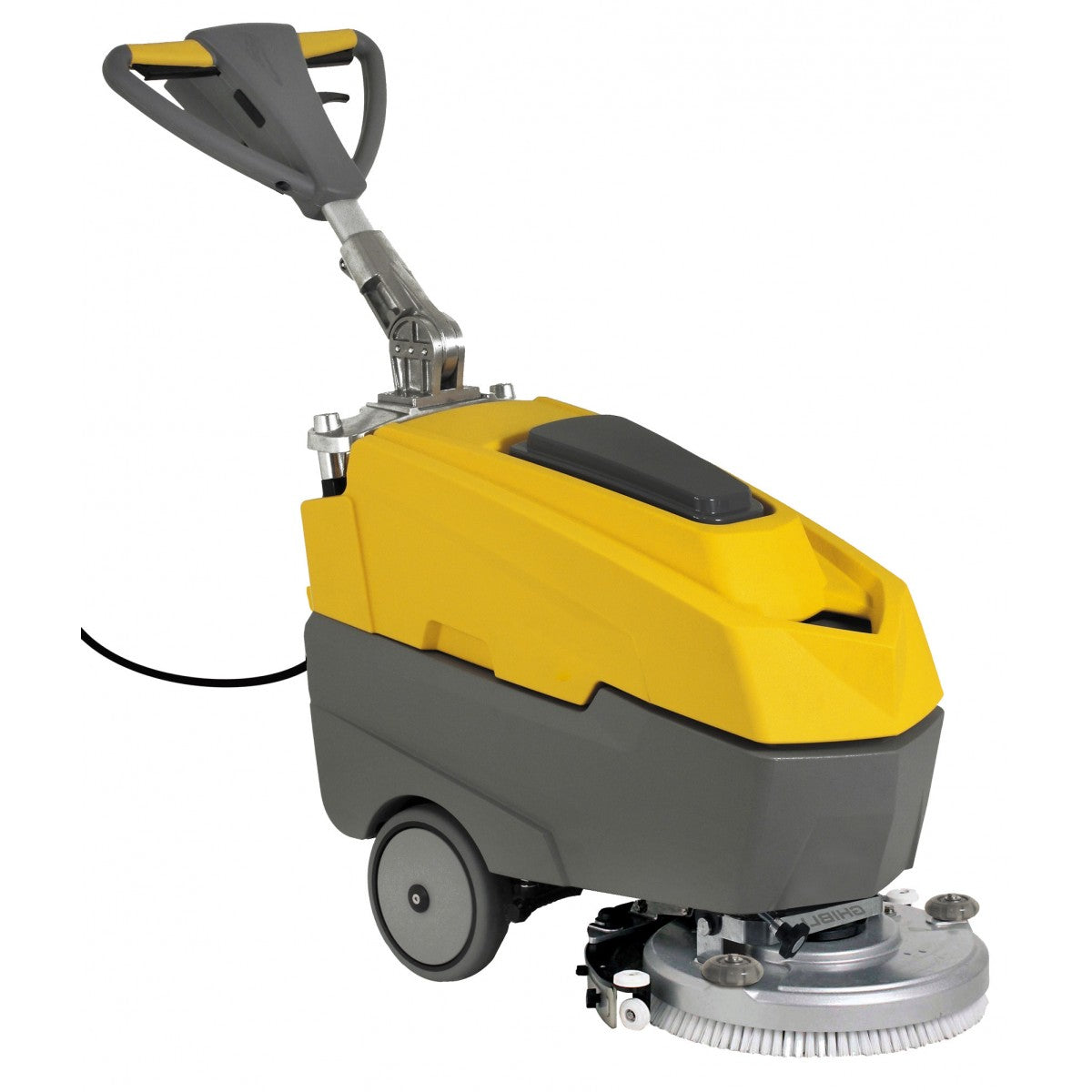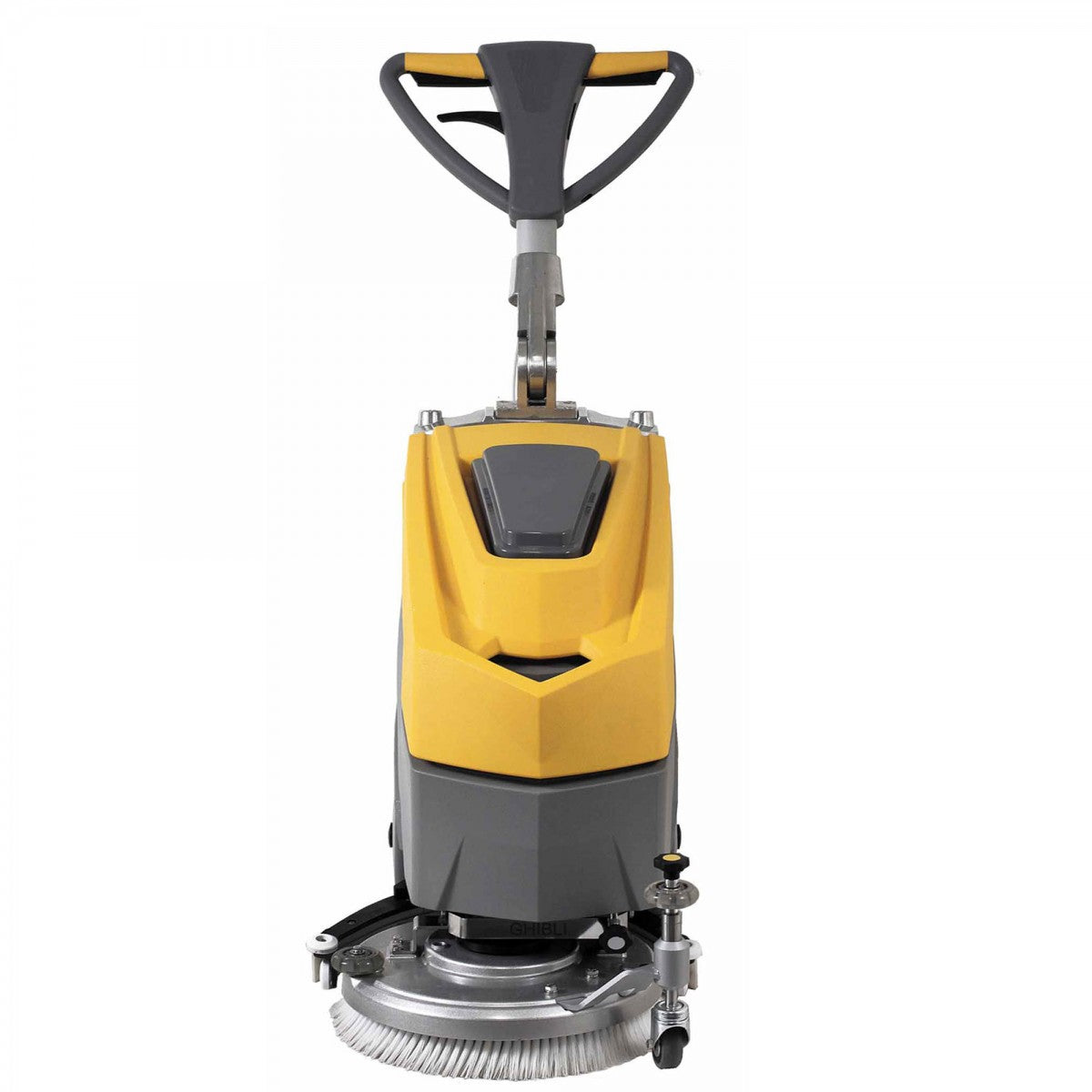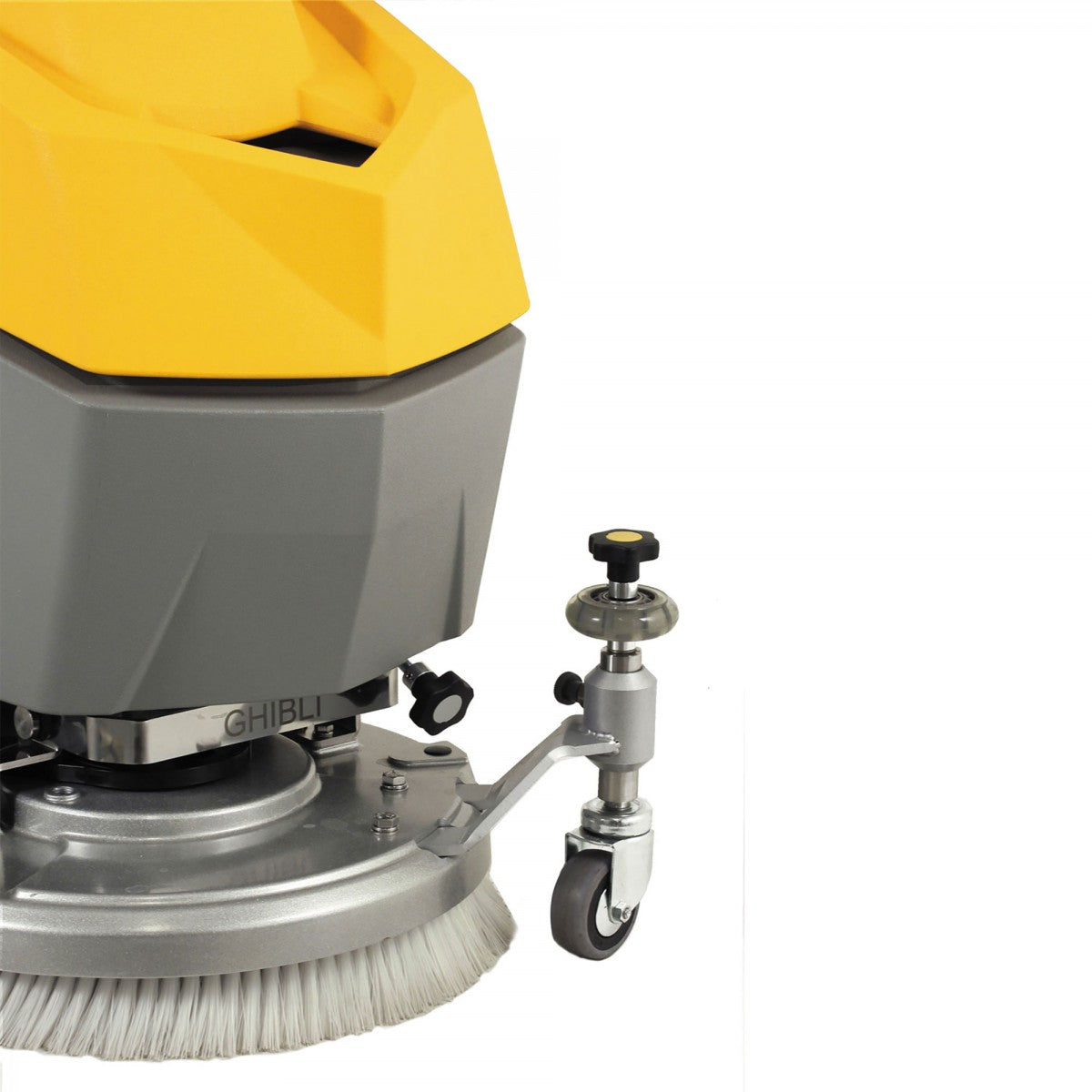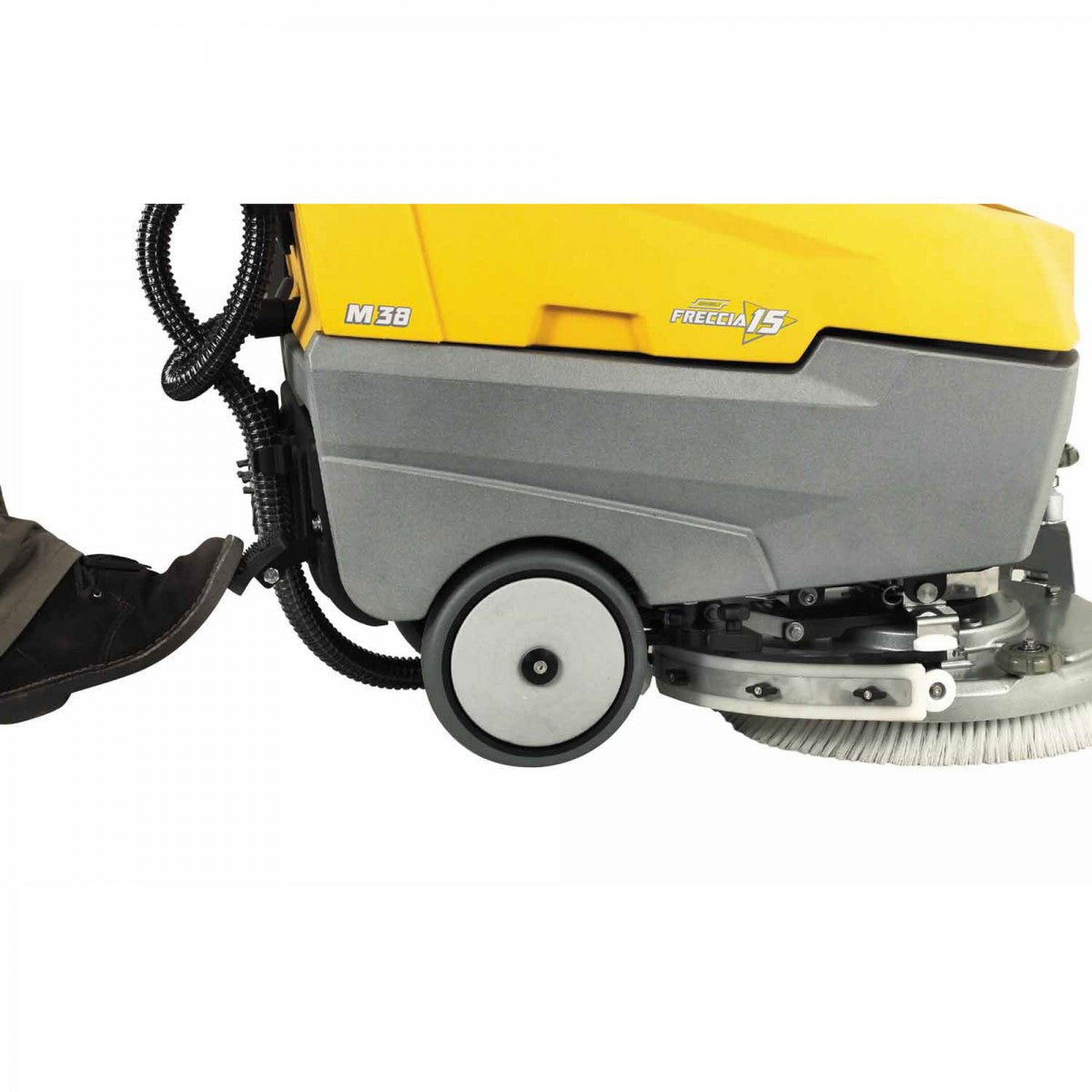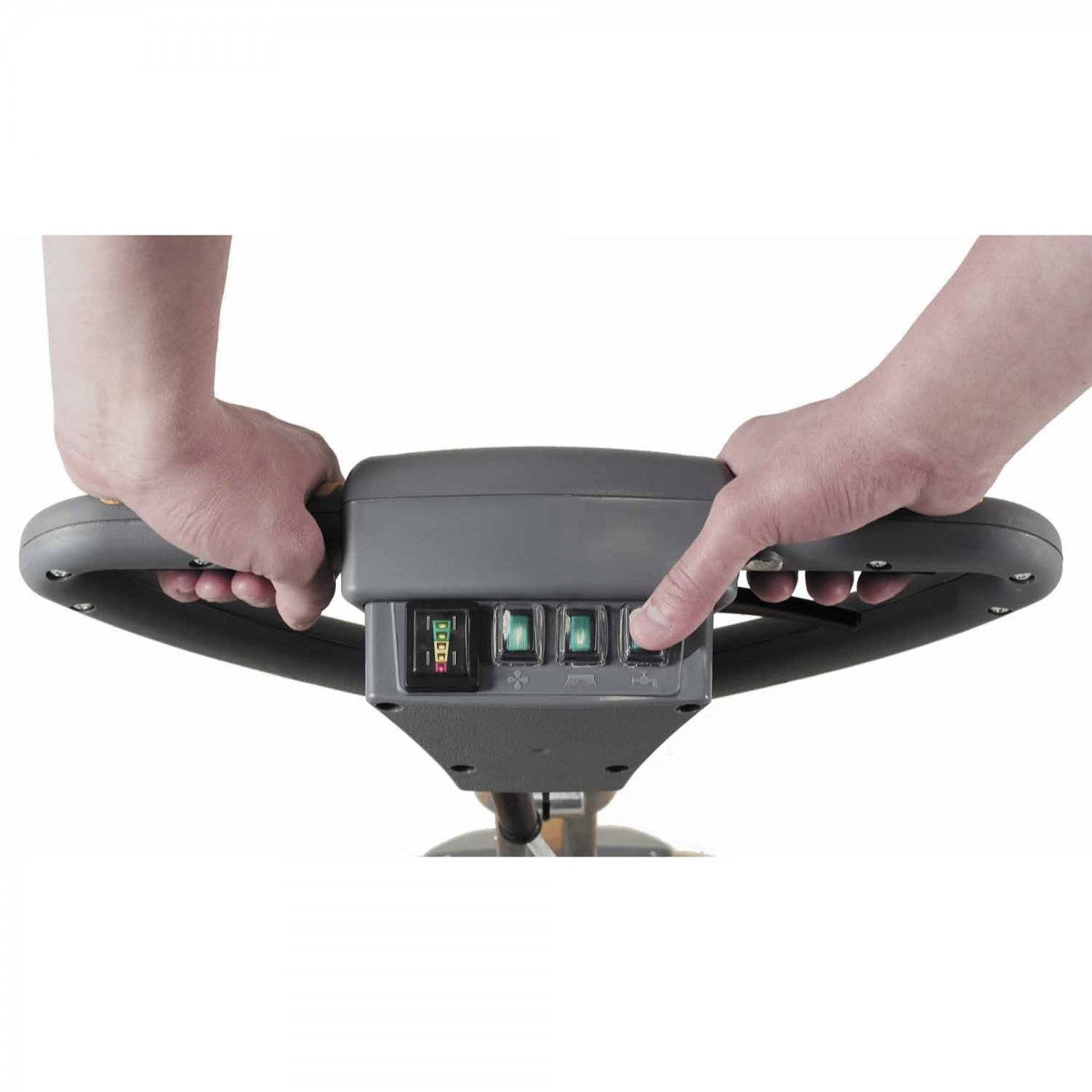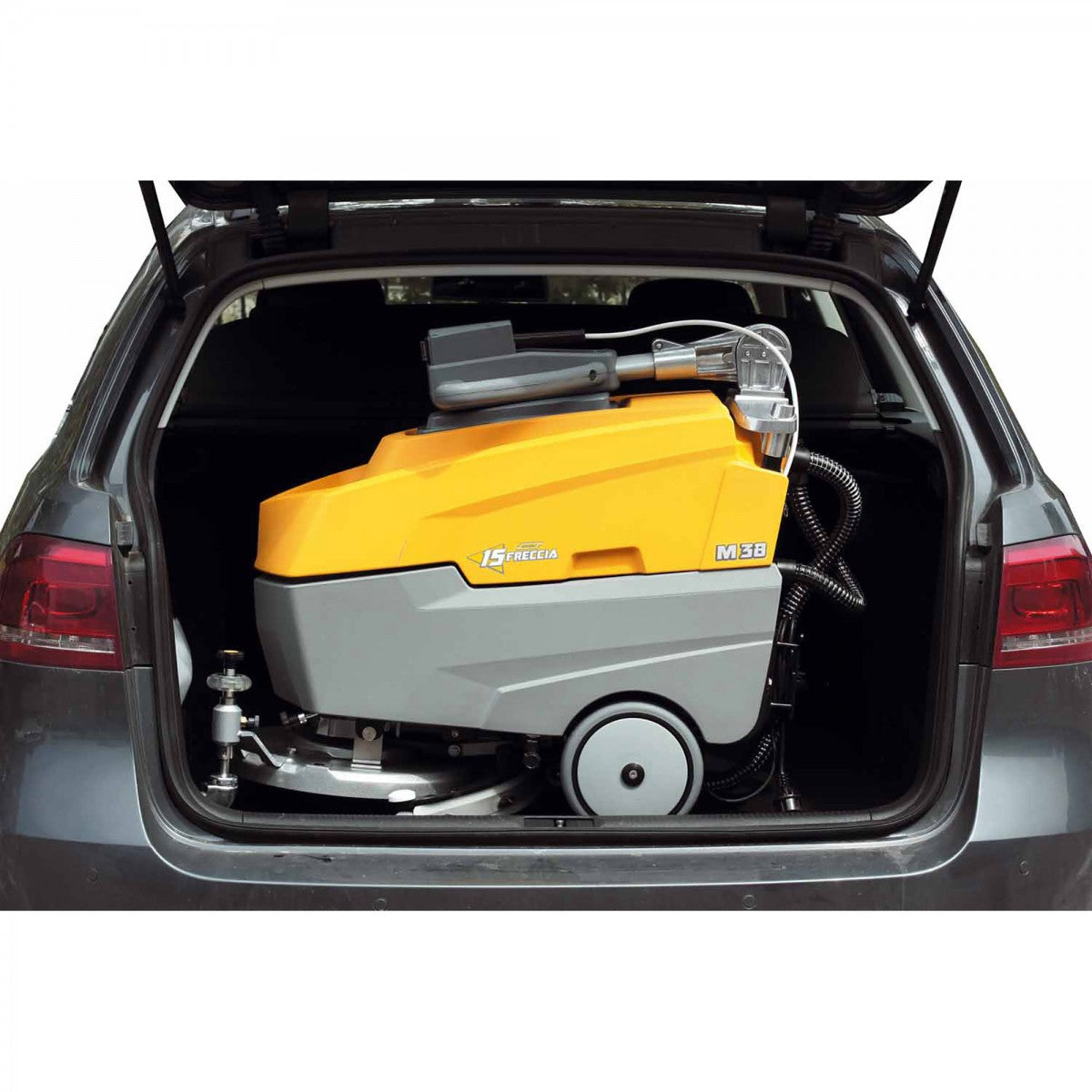 Ghibli Autoscrubber - 15" (385 mm) Cleaning Path - with 15m Power Cord and Drain Hose
SKU: GHM38E
---
Autoscrubber - Ghibli 15" - Electric (50' Electric Cord)
Thanks to its new aesthetics; an high impact design giving to GHM38 the right ergonomics ad appeal. New and attractive shapes in a slim size, for an easy access to hard to reach areas.
Then a perfect mix of solutions:
The front knob makes easy to adjust the brush incidence to the floor, so ensuring a perfect adherence to any working surface with any accessory
The external wheel allows an easy height adjustment of the brush head,so preventing any overload of the brush motor. For top performance in any condition
The vac motor guarantees perfect drying results and is today even more protected, thanks to the new filter, for the maximum reliability
The squeegee system perfectly covers the water track in any condition, for excellent drying results and the new pedal lifting system makes it today even more comfortable for the user.
Innovative features, that together with the compact dimensions and the long battery life and running time (up to 2 h in the Long Run version with XFG batteries) , make GHM38 the ideal solution for for any surface and cleaning task in small-medium areas.
Features
Control panel with display: for an easy and fast selection of all the main functions
Only 65 dB: ideal for day cleaning and in all the environments (hospitals, schools, ..) where silence is strictly required
Compact squeegee: large only 65 cm, and adjustable, for excellent drying results
A complete set of filters (+ the debris tray); to protect the main components and give to GHM38 the max reliability
Performance: high speed (up to 4,5 km/h), high productivity, remarkable running time (2h and more), top cleaning results.
Innovative design
Cleaning Path 15"
Squeegee width 18" cm
Includes
Solution tank filling hose
15" Polypropylene brush standard equipment
On board charger 24 V 5 A
Detacheble 50' electric cable
Detachable brush deck splashguard with bristles
Front + rear rubber blades
2-Year Warranty
Technical Features
| | |
| --- | --- |
| Working width, brush: | mm 385 (15") |
| Tank fresh water: | 15 |
| Tank dirt water | 17 |
| Motor rating: | W / nr 260 x 1 |
| Dim.: | mm 865x430x1160 (34"x17"x45") |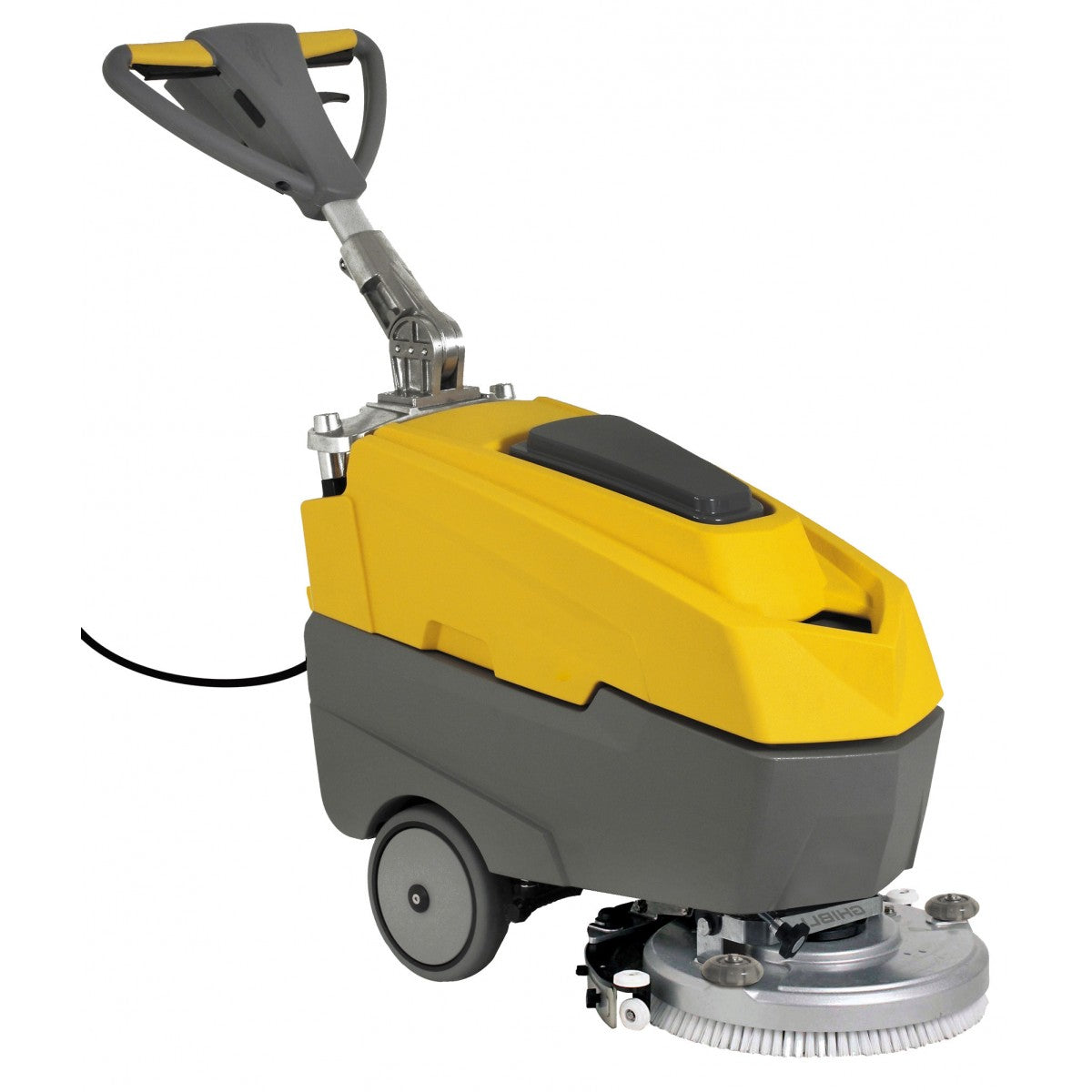 This product has no reviews yet.