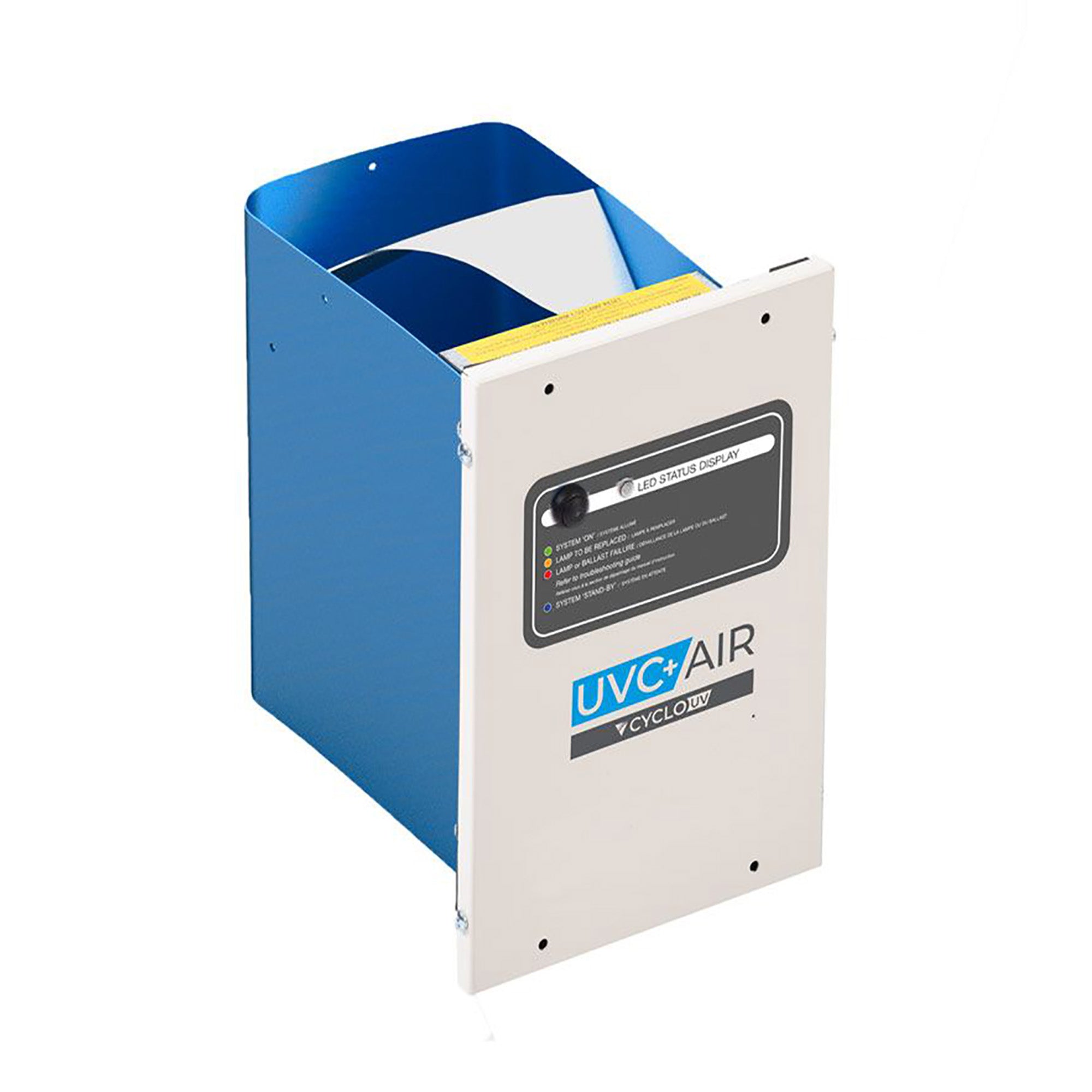 Cyclo UV Air Purifier: UVC+ Air
SKU: SASRMAX
---
Cyclo UV Air Purifier: UVC+ Air
Cyclo UV Air purifiers filter out airborne pollutants in your home!
For ventilation and air-conditioning systems


The UVC+ AIR model represents the latest in UV air purification. Once installed in the return air vent or ductwork of ventilation and AC systems, the unit destroys airborne organic and chemical contaminants and uniformly cleans the air throughout the home.
With a treatment capacity of up to 2,000 square feet, this technology purifies the air fast and eliminate odours in the home while visually informing the user of the status of the appliance.
Features
Protects against airborne pollutants
Reduces household odours
Helps prevent allergies
Relieves asthma symptoms
Improves sleep
Purifies up to 2,000 sq. ft.
Destroys chemical VOCs
3 year warranty
How does it work
Contaminated air enters the UV air purification system parallel to the lamp, increasing the amount of time it is in contact with the UV radiation.
The turbulator mixes the air and creates an airwave around the UV lamp.
The oxidizing UVV section of the lamp, which is even more efficient thanks to the cobalt, destroys odours and chemical VOCs.
The germicidal UVC section then destroys the organic contaminants.
The aluminum reflector chamber concentrates the UV rays emitted by the unit to optimize the purification process.
Once treated, the air is circulated throughout the home.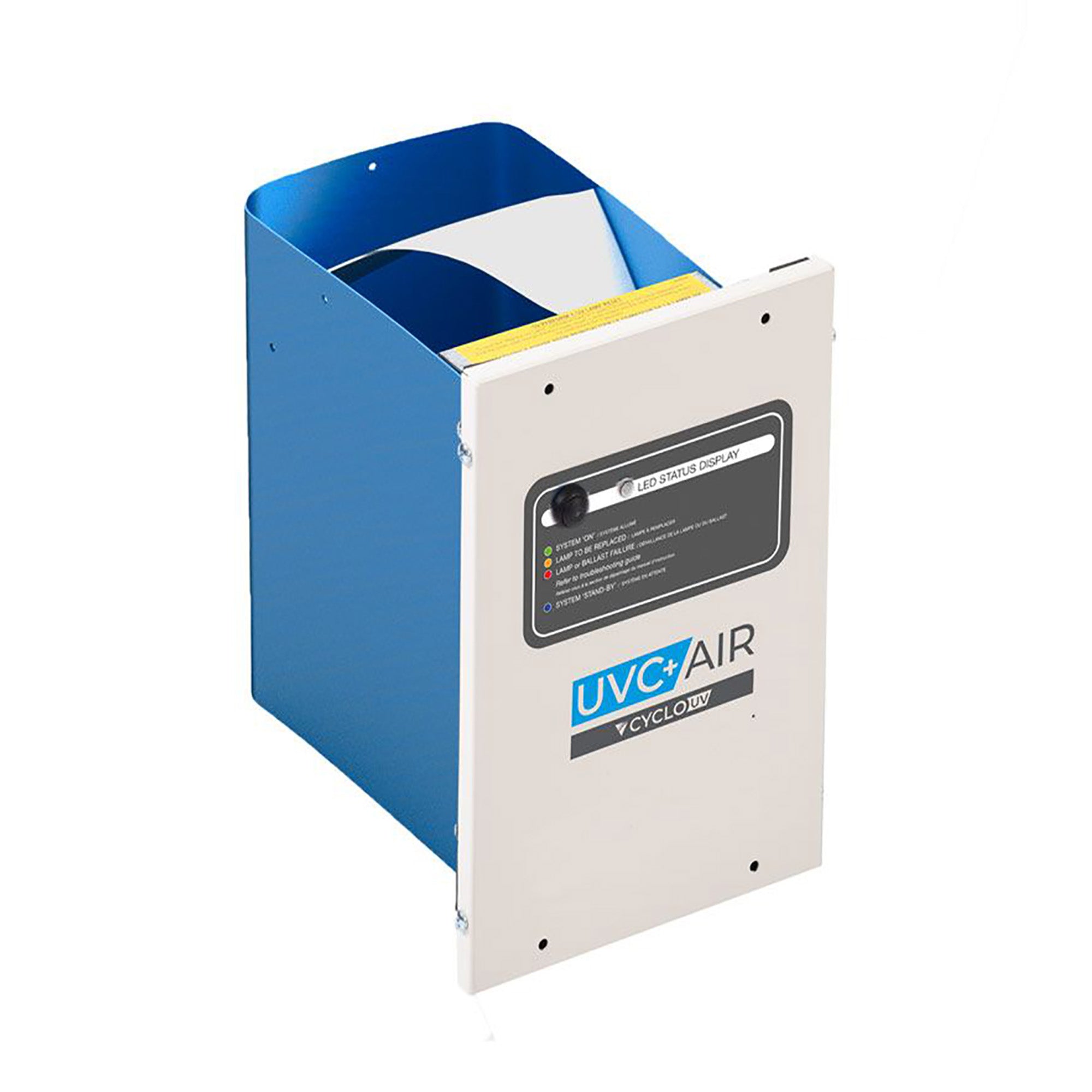 This product has no reviews yet.