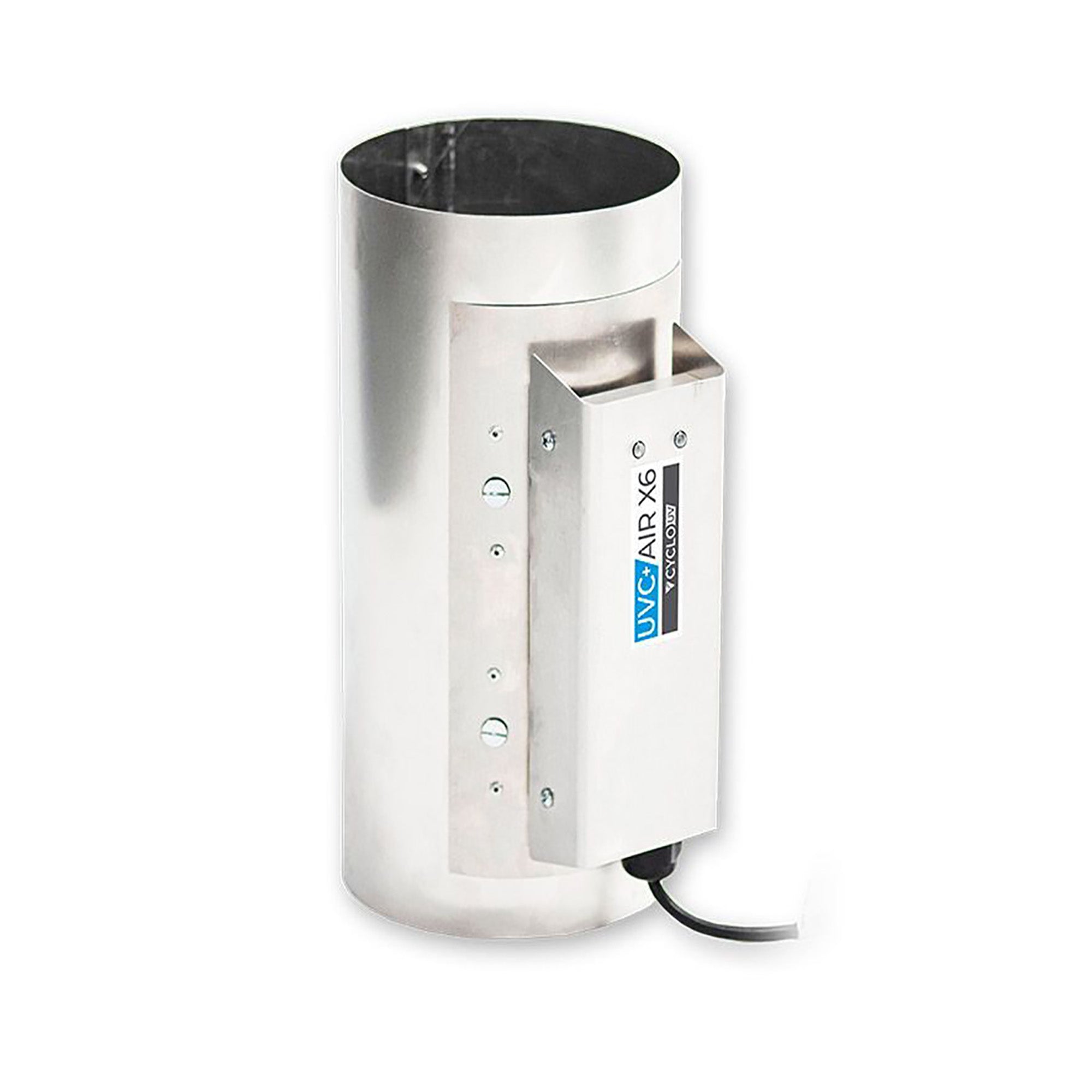 Cyclo UV Air Purifier: UVC+ Air X6
SKU: SAHRV6GX
---
Cyclo UV Air Purifier: UVC+ Air X6
UV air purifier for HRV/ERV systems.

For air exchangers

With each cycle of air, the UVC+AIR X6 unit eliminates bacteria, viruses, and molds that contaminate the home. This unit is designed to adapt to the air exchanger and reduce indoor pollutants and odours.
An affordable solution for people who don't have a central ventilation system.
Features:
High intensity lamp that emits UVC and UVV rays.
25-watt UVC/UVV lamp.
110V grounded power cord, 12-inch aluminum tube.
Access panel with four latches and external LED for lamp and ballast.
UV lamp has a lifespan of 26,304 hours (approximately 3 years).
3 year warranty.
Features
Benefits:
Protects against airborne germs.
Destroys chemical VOCs.
Destroys 99% of pollutants in the home.
Reduces household odours
Helps prevent allergies
Relieves asthma symptoms
Improves sleep
Easy to install and clean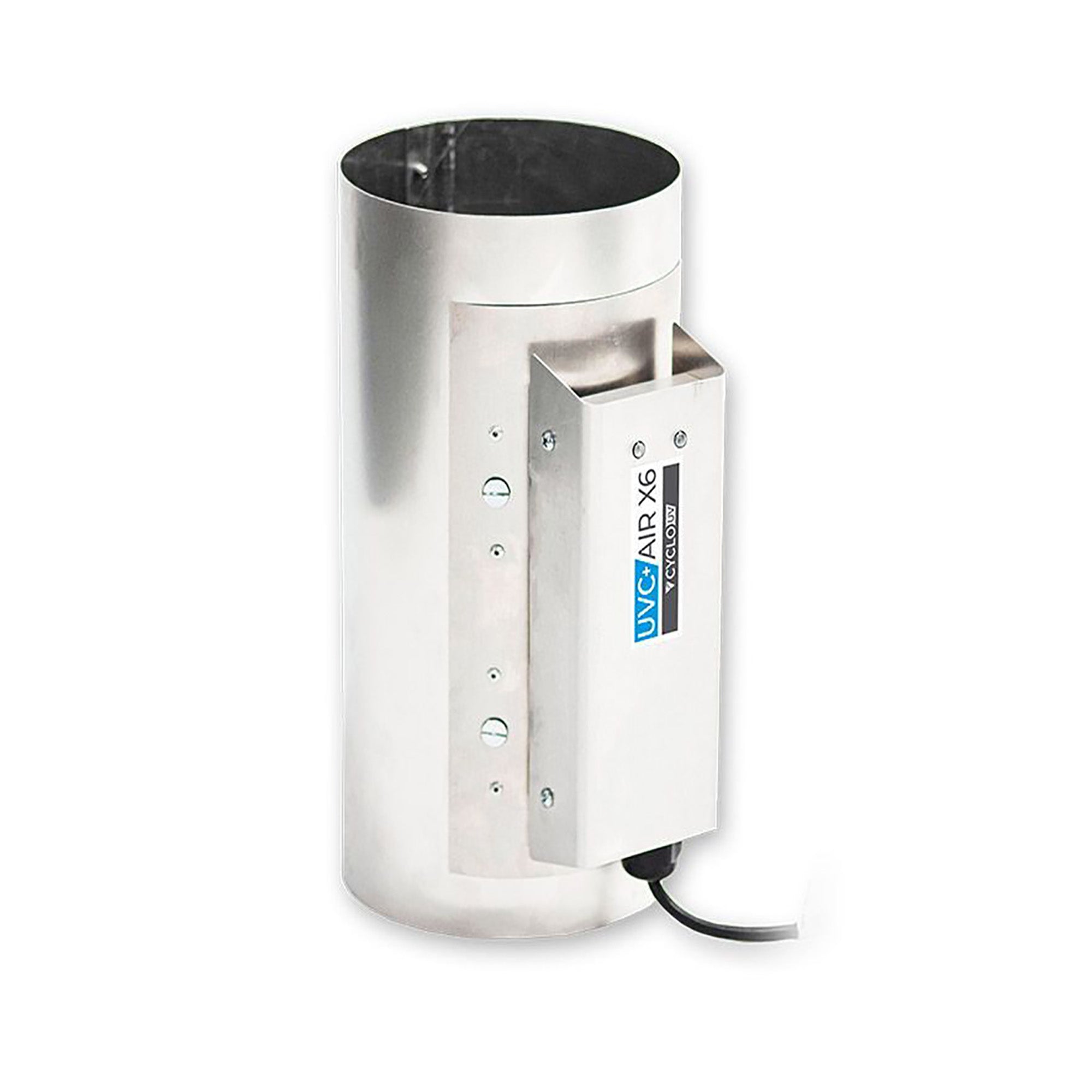 This product has no reviews yet.