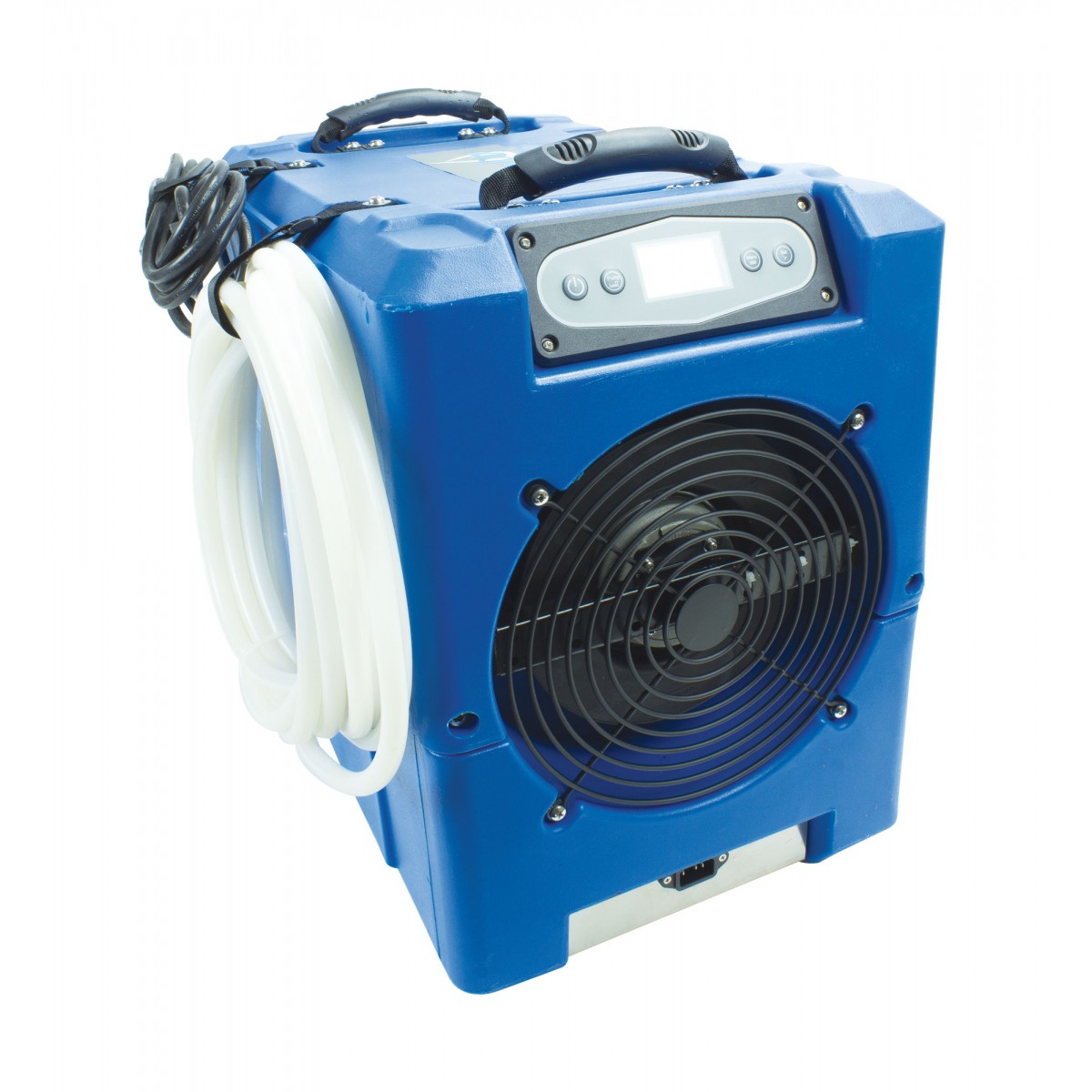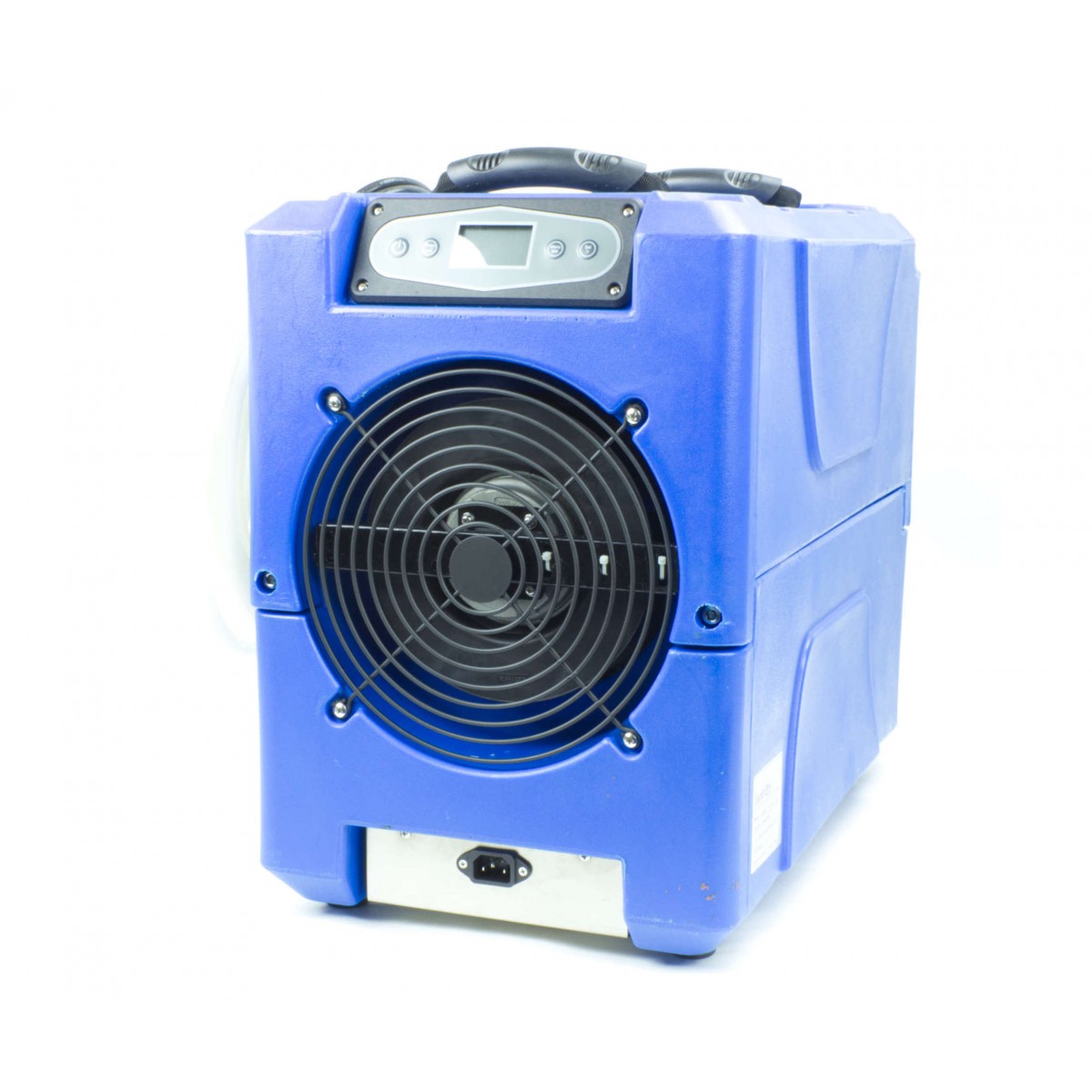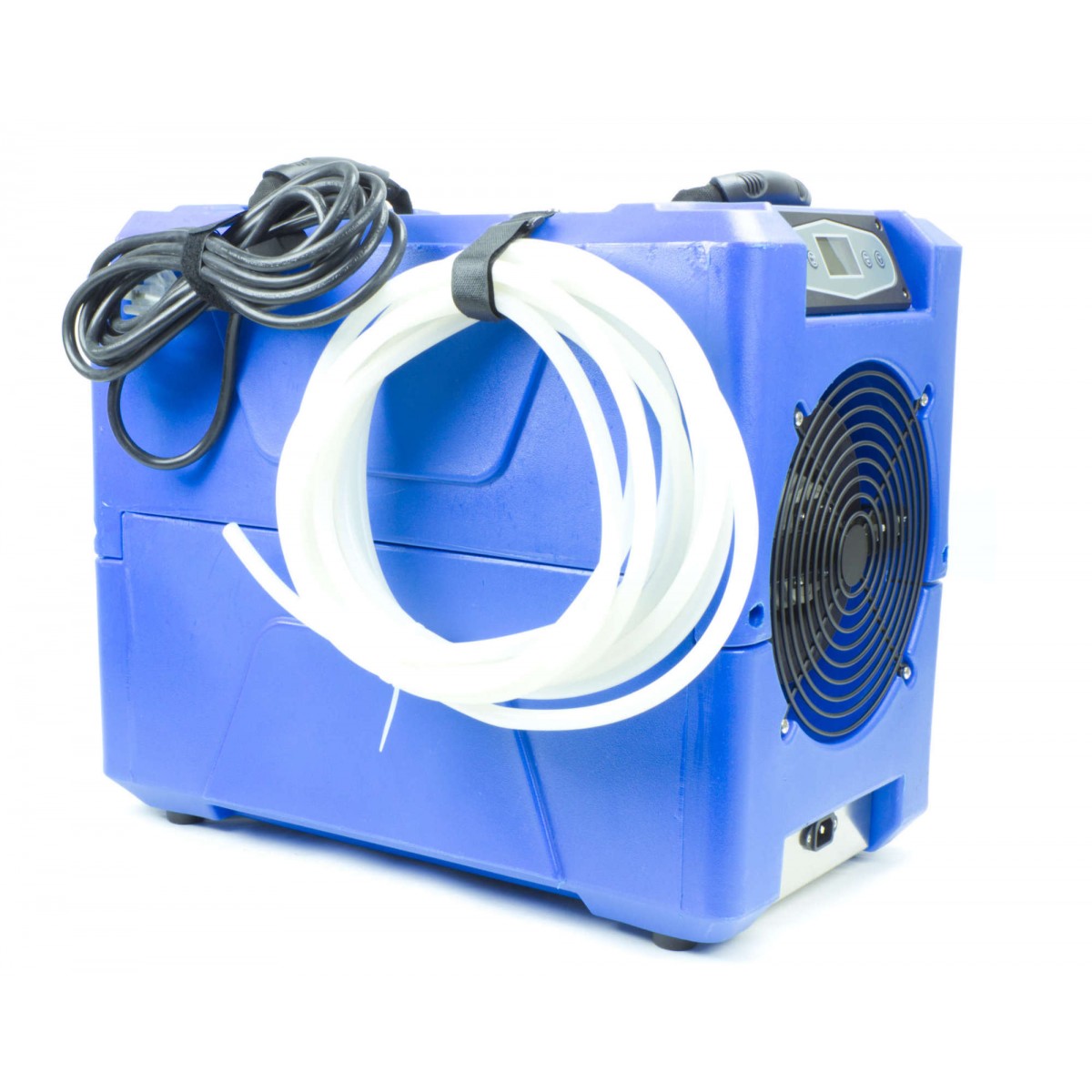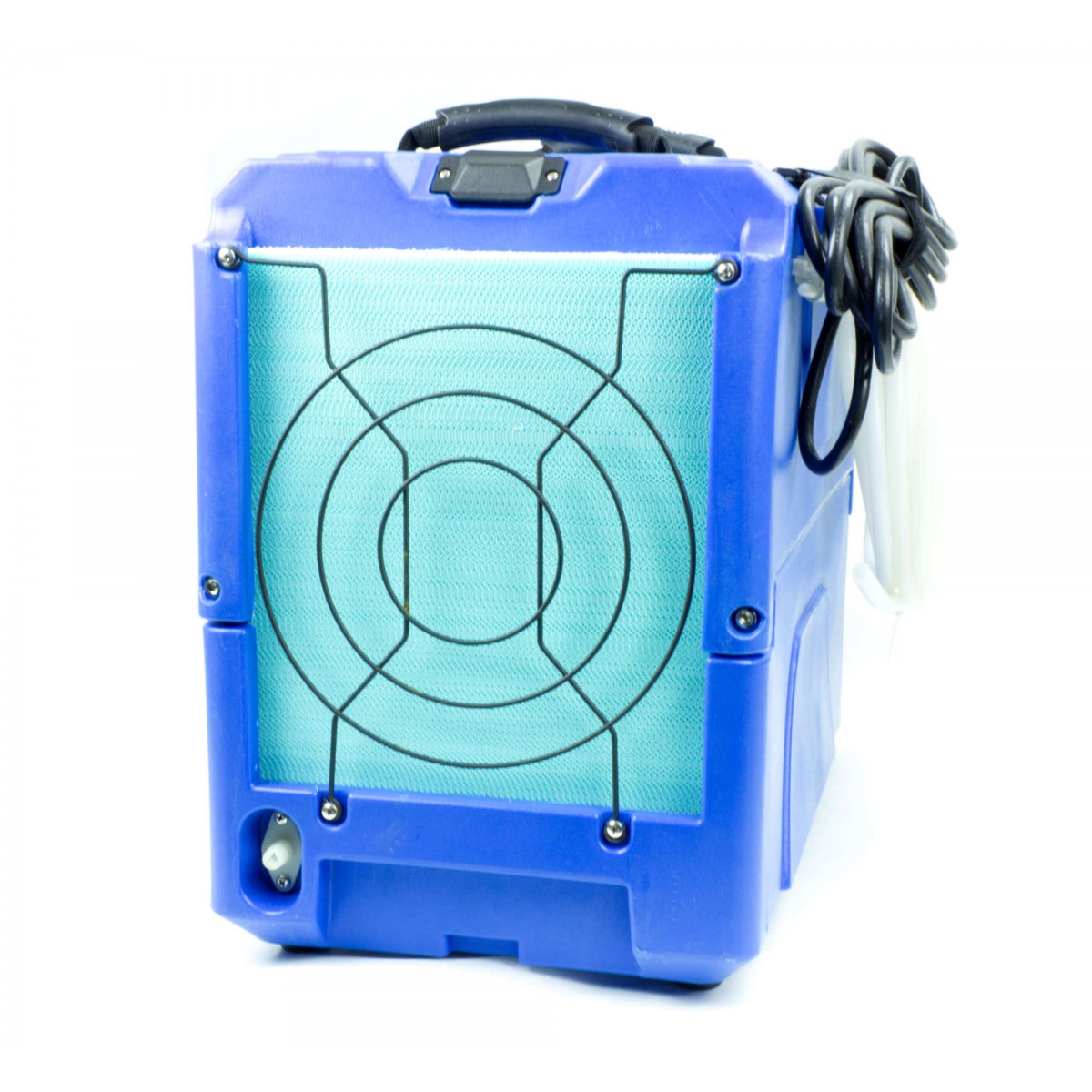 Dehumidifier Commercial With A Capacity Of 80Pt/Day (45.4609 Liters By Day)
SKU: JVDHUMS
---
Dehumidifier Commercial With A Capacity Of 80Pt/Day (45.4609 Liters By Day)
The JVDHUMS from Johnny Vac is a versatile compact design ever achieved for the restorative drying industry. Stackable light and space-saving design. Built for the tough environments found in water damage restoration and construction; enter small spaces as stairwells or bathrooms. The electronic commands register the time of use and the pump of condensation is integrated into a pipe for a continuous drainage. Easy to transport, the dehumidifier JVDHUMS will answer easily all your needs.
Features
Control panel displays inlet and outlet temperature easy to use
Delivers "Large" dehumidification performance
Fastest access for cleaning and maintenance
Power cord 25'
2 solid handles
Duct made to fits on any ventilator ducts
Stackable, lightweight and easily transportable
Include
Purge hose
External filter
Power cord length 25'
Fits On
Standard construction site
Restoration after disaster
Inondations, paints, renovation and other great works
Technicals Features
Voltage
115 V
Hertz
60 Hz
RPM
2950
Amperage
2,5 amp
CFM
121-180
Operating temperature range
33–100°F | 1–38°C
Water removal
80 pts./day | 38 L/day at 80°F/60% RH (AHAM) 139 pts./day | 66 L/day at 90°F/90% RH
Power cord length
25'
Dimensions (W × H × D)
12.5 × 17.6 × 21.5 in. 31.8 × 44.7 × 54.6 cm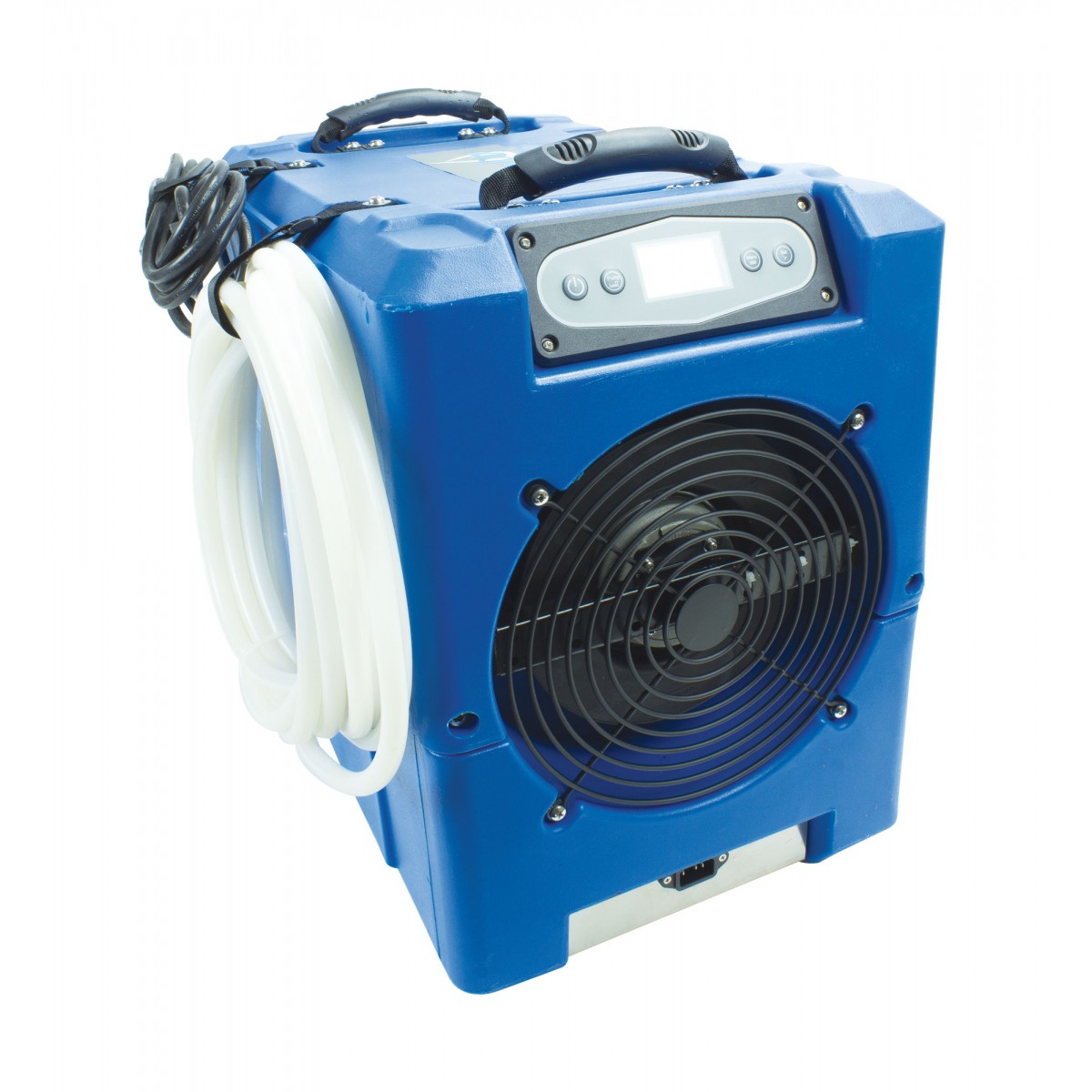 This product has no reviews yet.