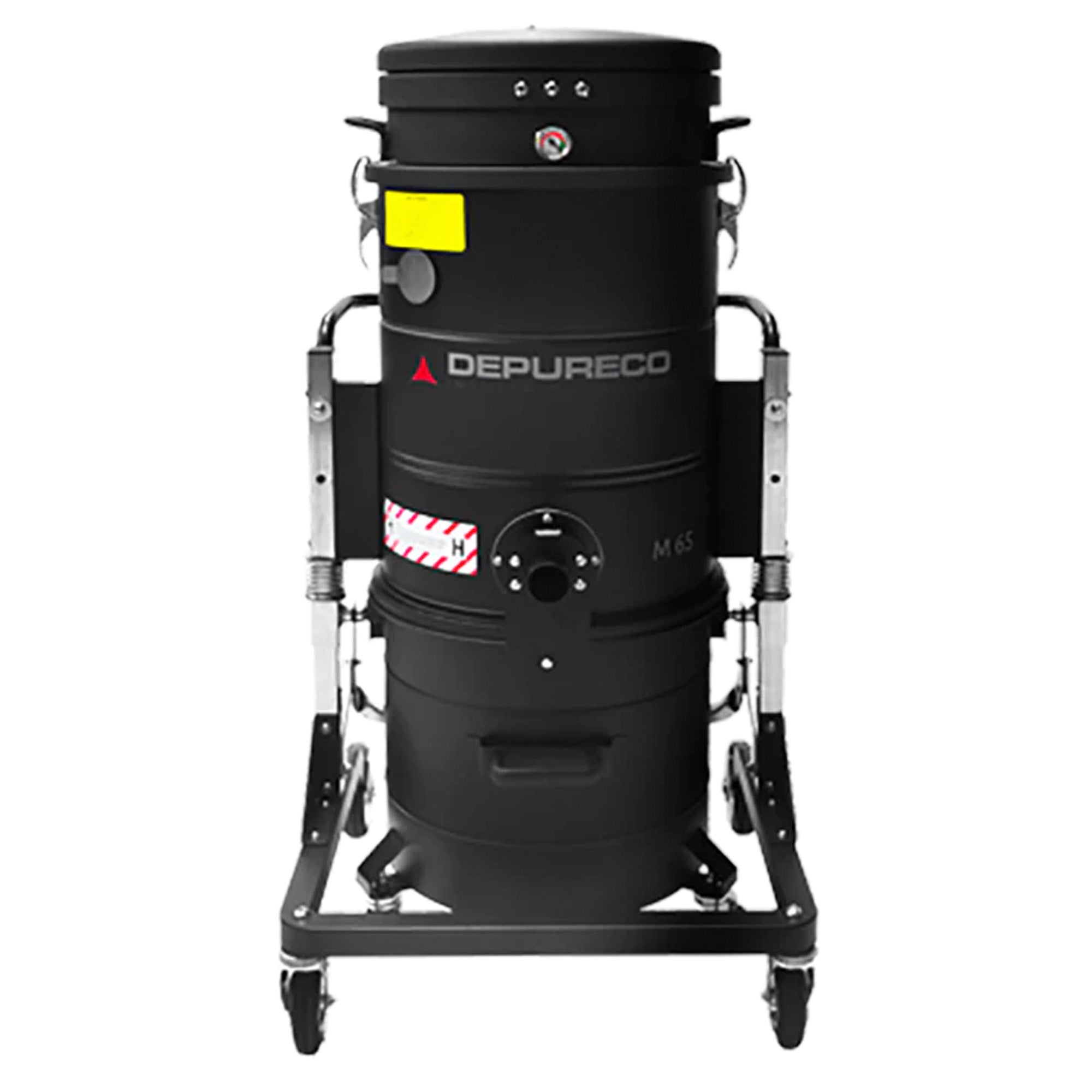 Depureco M 65/100 Jet Clean® Single-Phase Industrial Vacuum Cleaner
SKU: M65/100 JetClean
---
The M65/100 Jet Clean® is the most powerful single-phase industrial vacuum in the Depureco singlephase product line. Thanks to the 3 By-Pass motors it can reach an impressive power output of 3.9 kW. The M65/100 Jet Clean® industrial vacuum works in all conditions: dust, shavings, liquids, and difficult materials using pipes that can be several meters long. This vacuum cleaner is fitted with a 35.000 cm2 PTFE filter certified as M Class by BIA (Berufsgenossenschaftliches Institut für Arbeitssicherheit) with a 1µ filtration efficiency. The filter can be customized to a specific application. The JetClean® filter cleaning system cleans the filter using the pressure differential between the inside and the outside of the vacuum cleaner.
The M65/100 Jet Clean® vacuum cleaner is equipped with a handy detachable container on wheels allowing the operator to collect the vacuumed material and conveniently dispose of it. The container can have a capacity of either 65 lt or 100 lt; in both cases, it has reinforced outer support for the 4 castor wheels so that it can be handled safely even when it contains several kg of material. Tiltable kit for containers available on demand. If the direct bagging system is preferred, the M 100 Jet Clean® LP version is available.
Power: 3.3 HP
Surface: 35,000cm2
Capacity: 65/100 L
ENGINE / MOTOR:
Suction type

Bypass 

Voltage | Frequency

110V | 60Hz

Maximum vacuum

98

inH2O

Maximum air flow

336

CFM

Noise level – (EN ISO 3744)

72

dB(A)

Power

3.3

HP
PRIMARY FILTER:
Type

Cartridge

 

Class EN 60335-2-69

M Class

Media

PTFE

Filter cleaning

JetClean

Filtration efficiency

IFA/BGIA M-PES
MACHINE:
Inlet

50

Ø mm

 

Dimensions

660 x 800

mm

Height

1300 | 1515

mm

Weight

80

Kg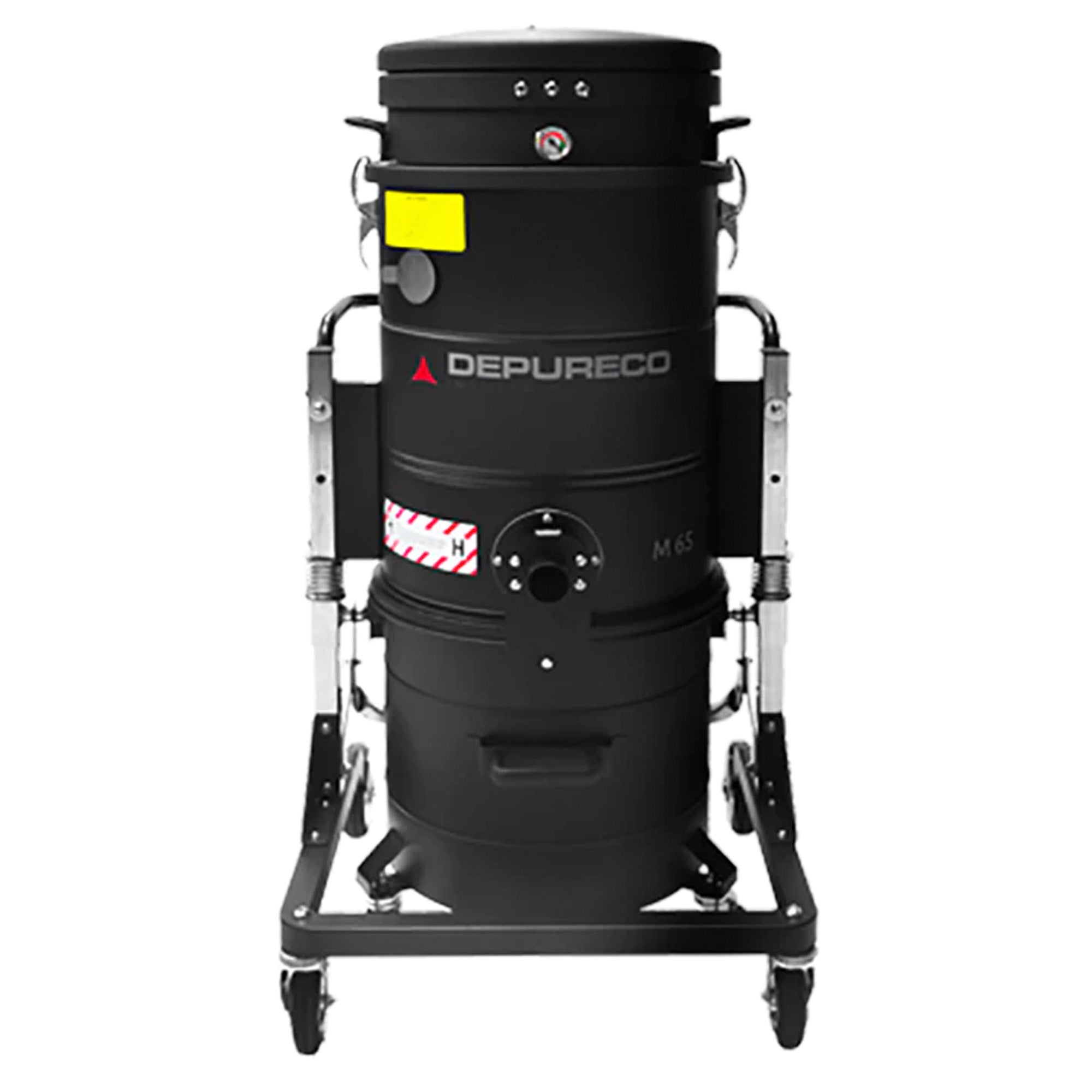 This product has no reviews yet.