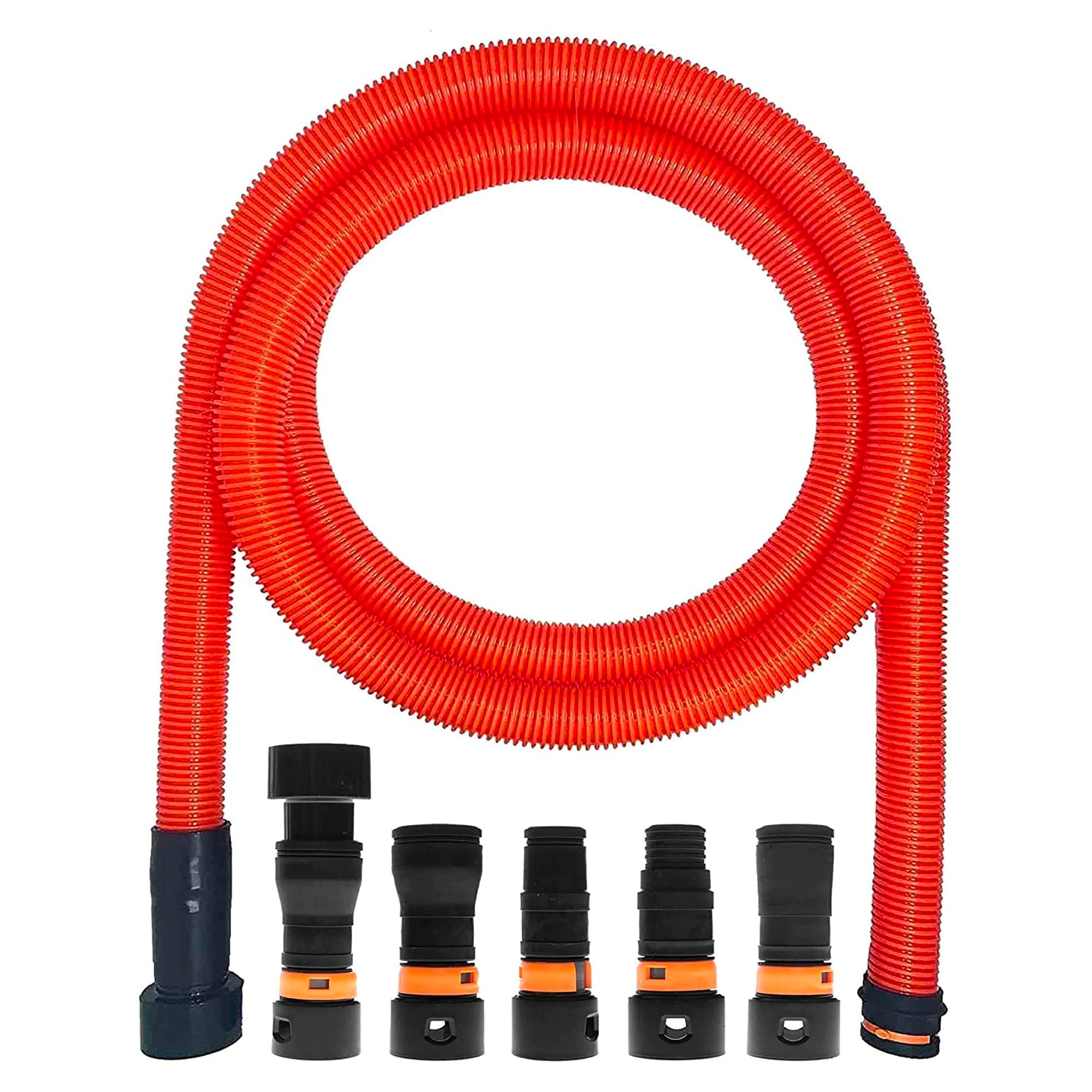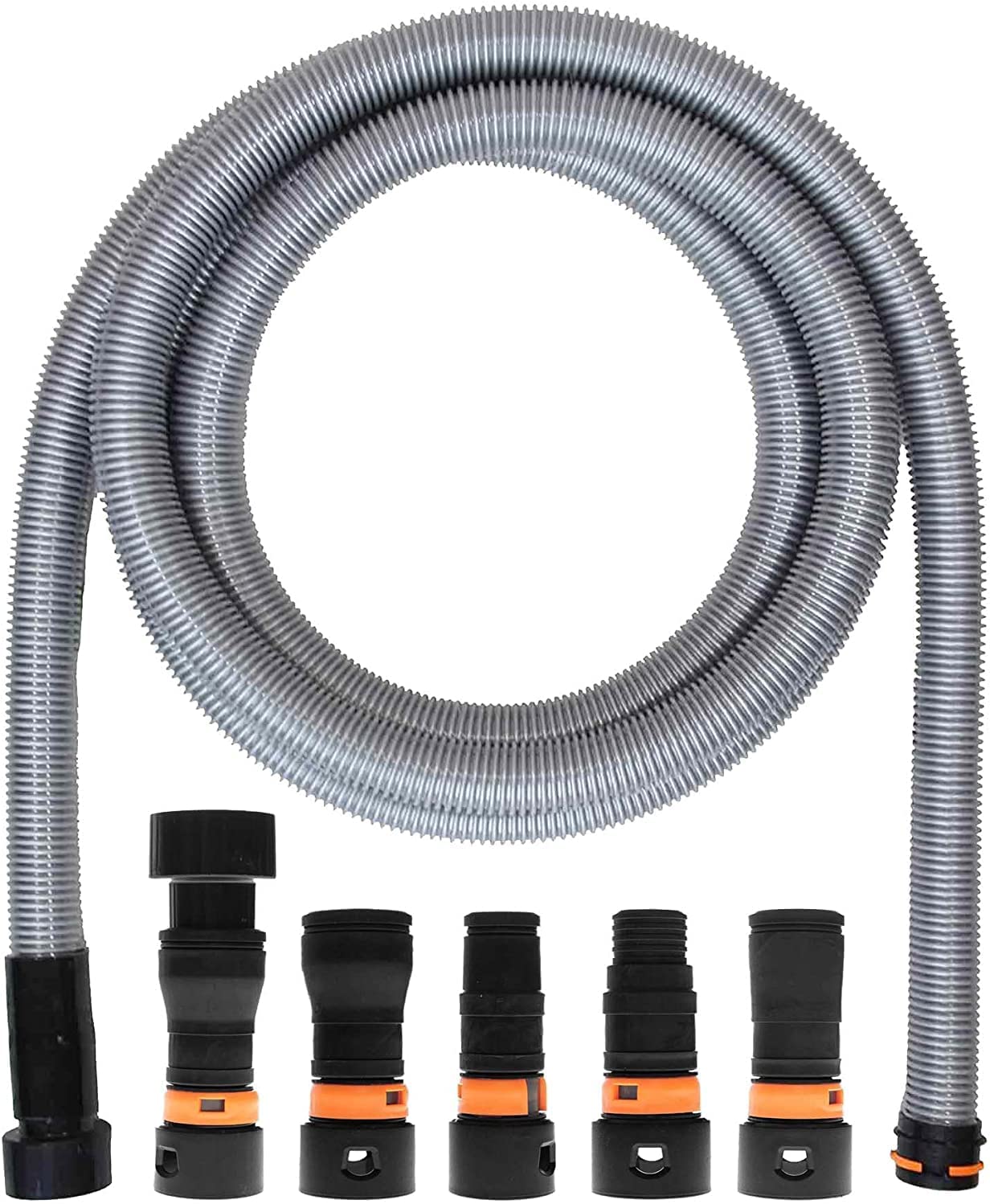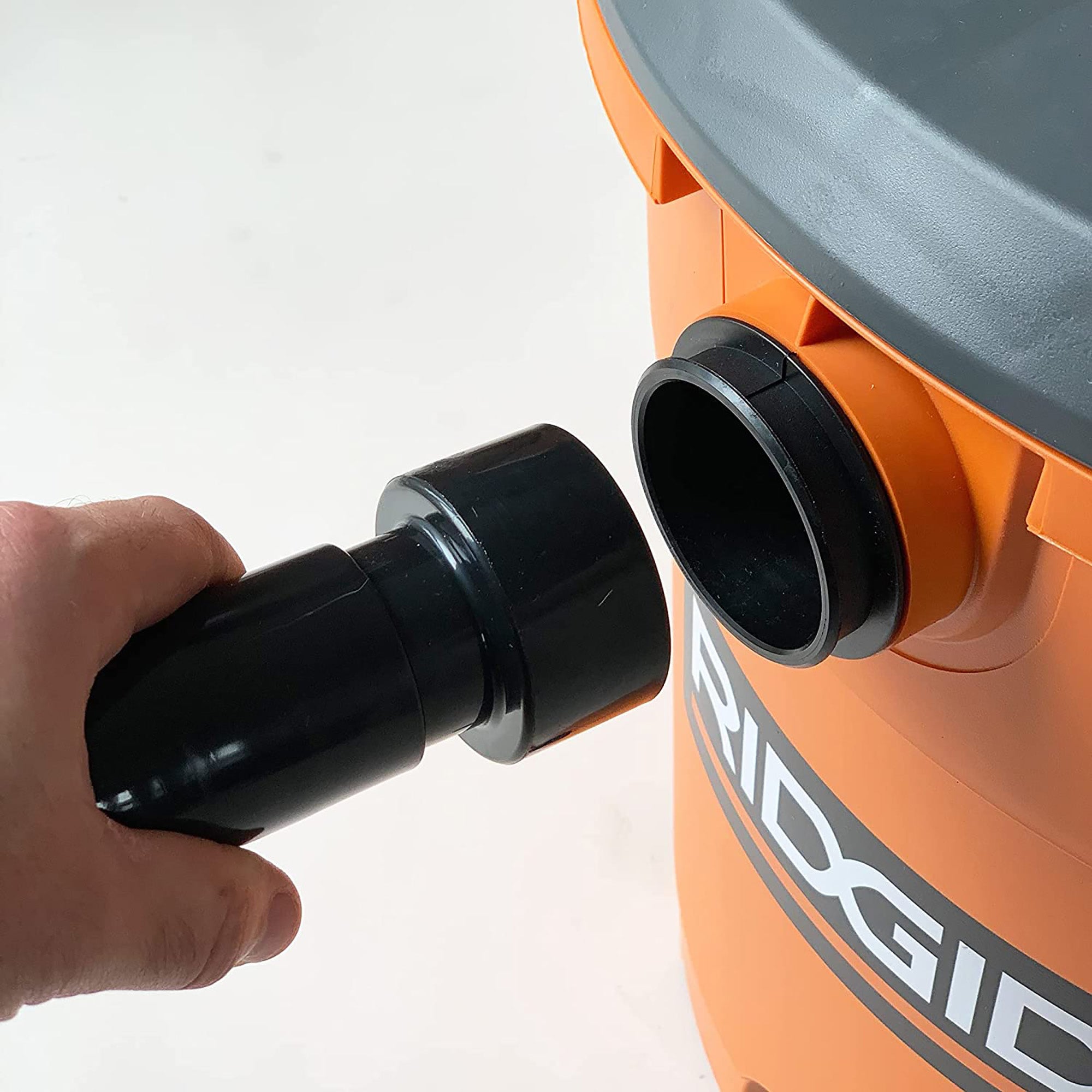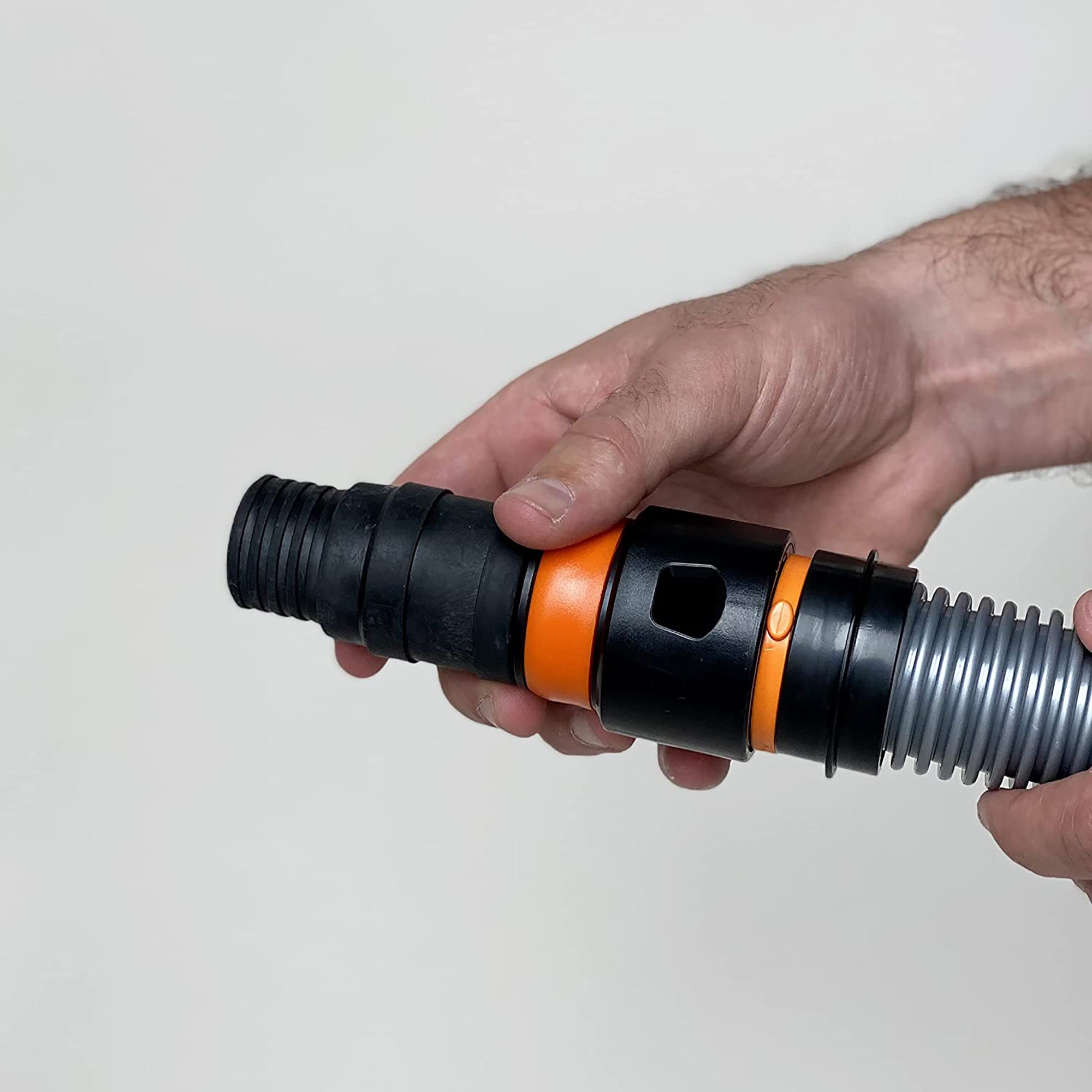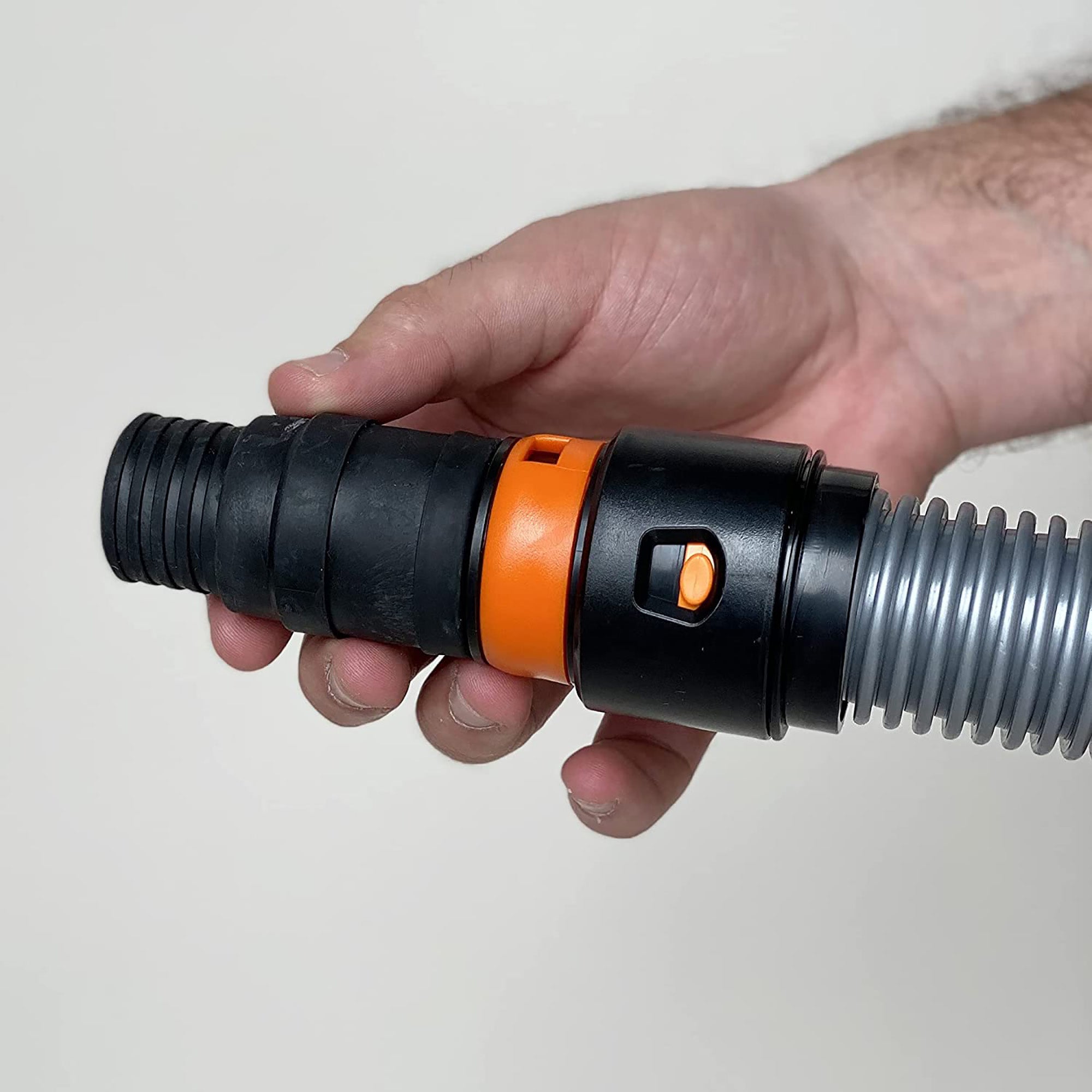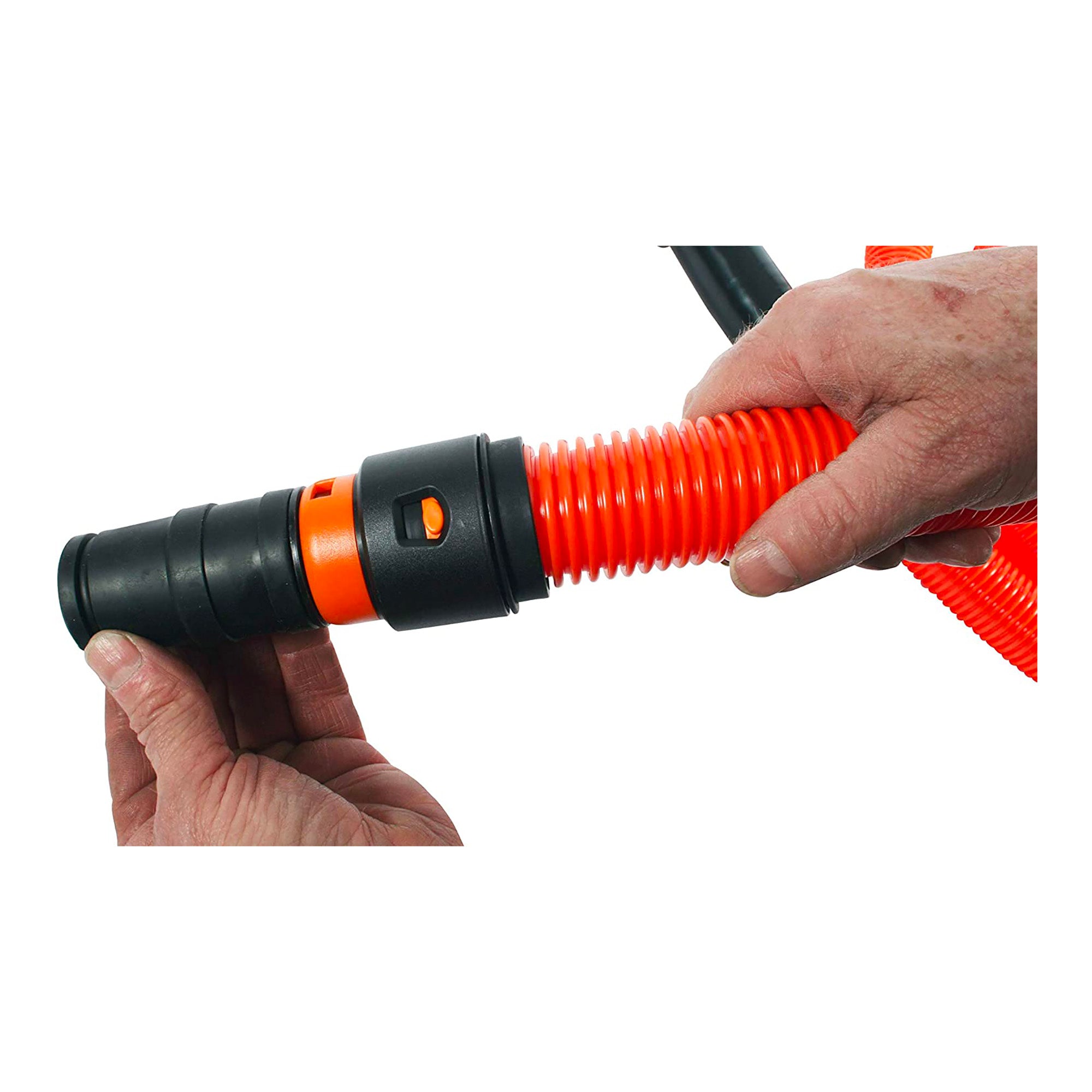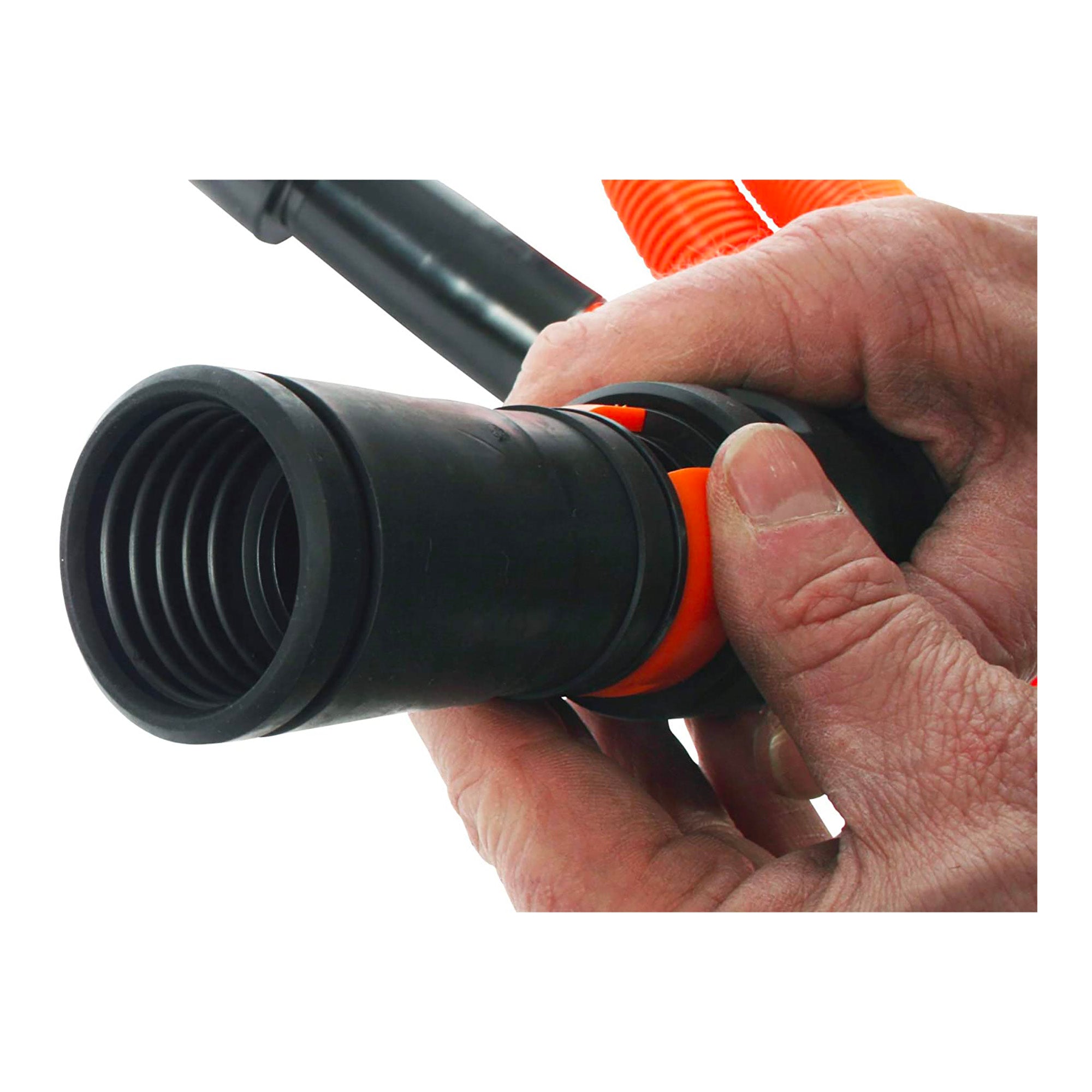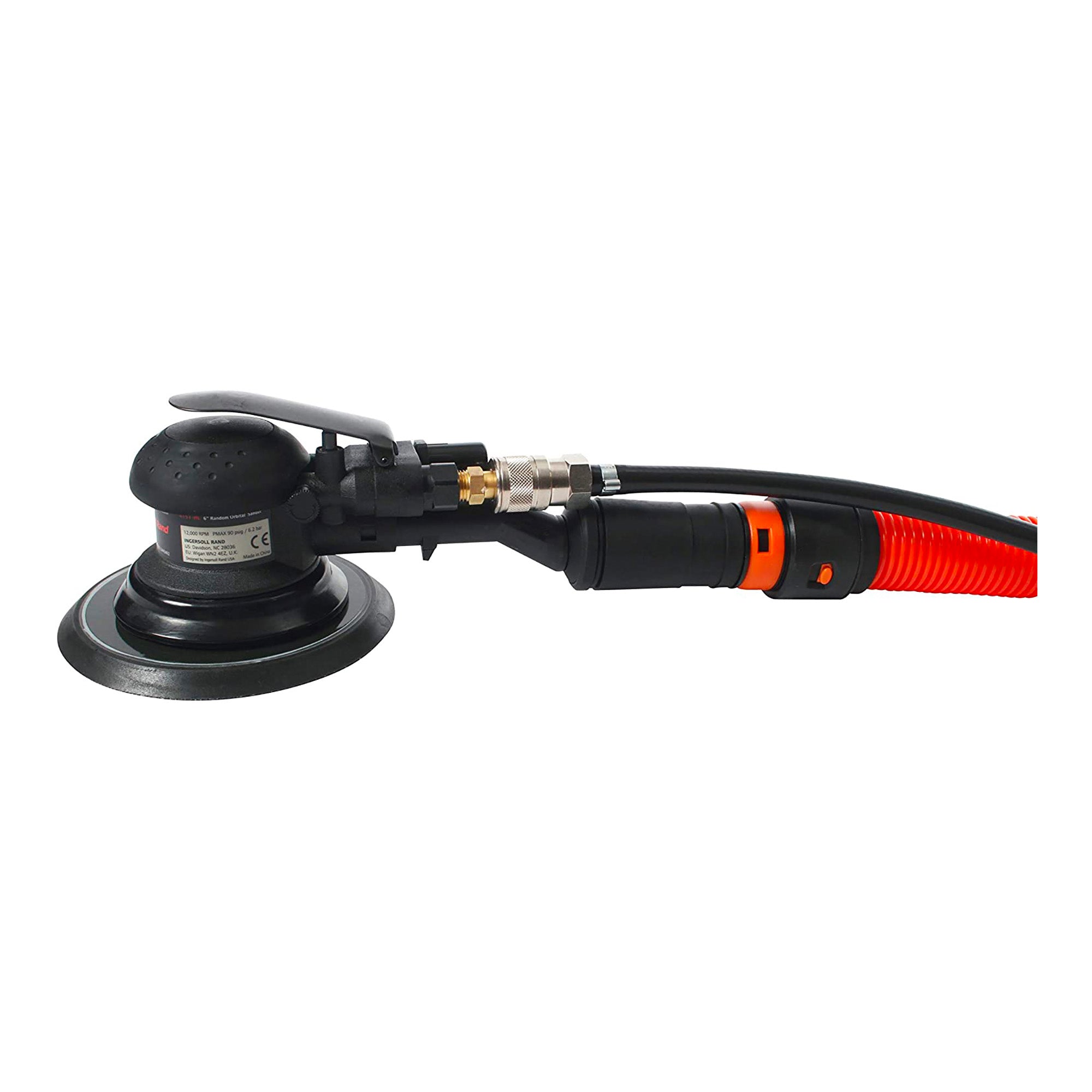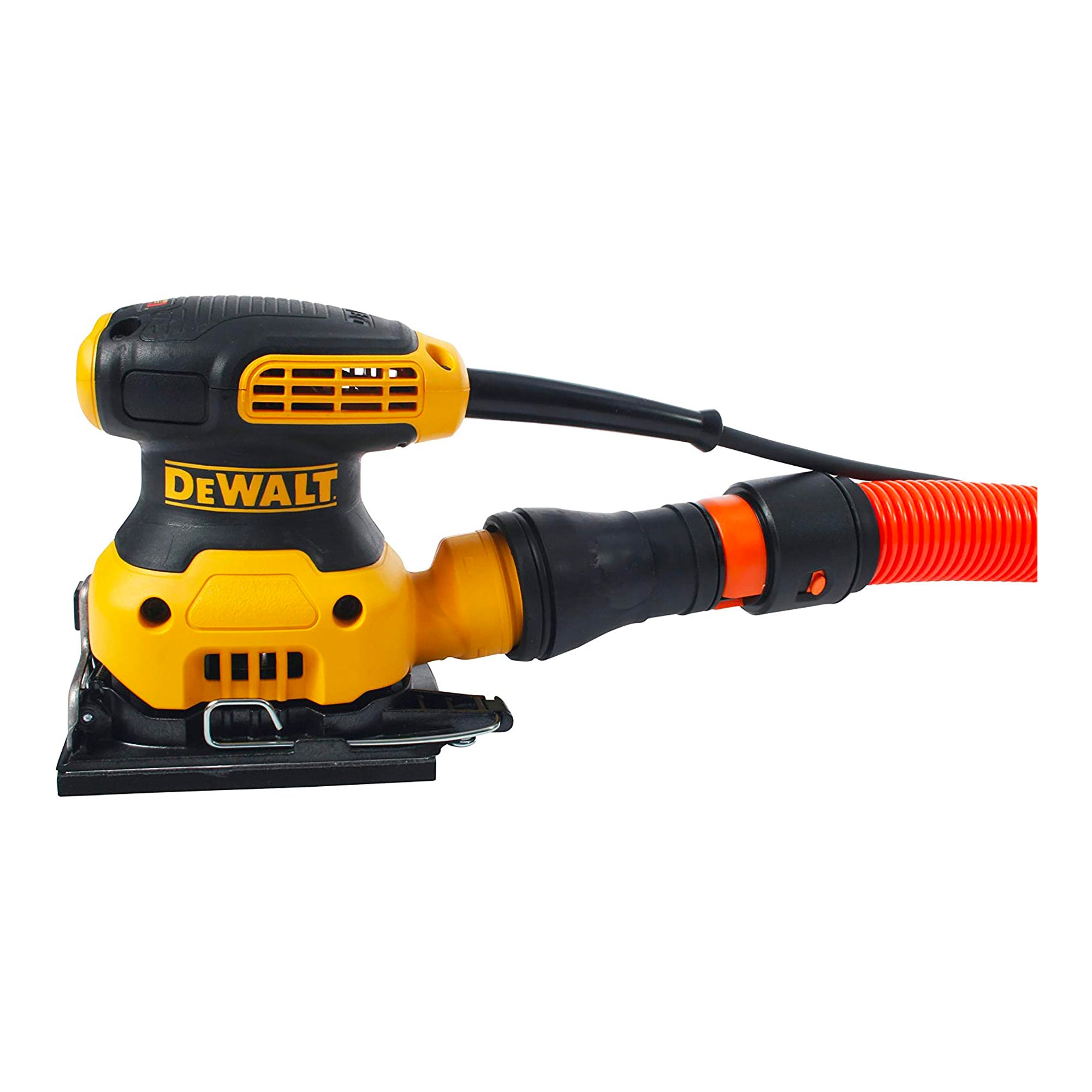 VPC Dust Collection Hose for Home and Shop Vacuums with Expanded Multi-Brand Power Tool Adapter Set Fittings | Orange
SKU: 94951O
---
VPC Dust Collection Hose for Home and Shop Vacuums
HOSE SIZE: 1-1/4" diameter x 10-foot commercial grade vacuum hose to connect from all major brands of home shop vacuums to a wide range of power tools with ¾", 1", 1-1/4", 1-½" internal and external connections for dust collection.
DURABILITY: The highly flexible commercial grade vacuum hose has a smooth interior to resist clogging with large profile debris while supplying superior airflow. Airflow to the tool can be modified as necessary for suction control using a swivel air relief feature built into bayonet fitting.
CONTENTS: Comes with quick click system for connecting to the exhaust port on all major brands of hand held and stationary power tools. A collar with clip ring, and bayonet fittings with ¾", 1", 1-1/4", 1-½" soft TPE fitting are designed to accept and hold exhaust ports designed to fit the hose internally or externally as demanded by the power tools design. Changing from one end fitting to the other takes a few seconds and offers a smooth 360 degree swivel connection
ADAPTABLE POWER TOOLS: Designed to fit most major brands of power tools including Skill Bosch, Ryobi, Makita, Festool. Fein, Cobalt, Skil, Porter Cable, Hitachi and Milwaukee Electric, Master Craft, Maximum.
ADAPTABLE VACUUMS: The tank end is designed to fit all major brands of home shop vacuums including Shop Vac, Vacmaster, Ridgid, Craftsman, John Deere, Dura Vac, Stanley, Bosch, Ryobi, Makita, Festool, Fein, Cobalt, Porter Cable, Hitachi, Craftsman, Vac Master as well as many private brands typical of the 2 ½" vacuum connection.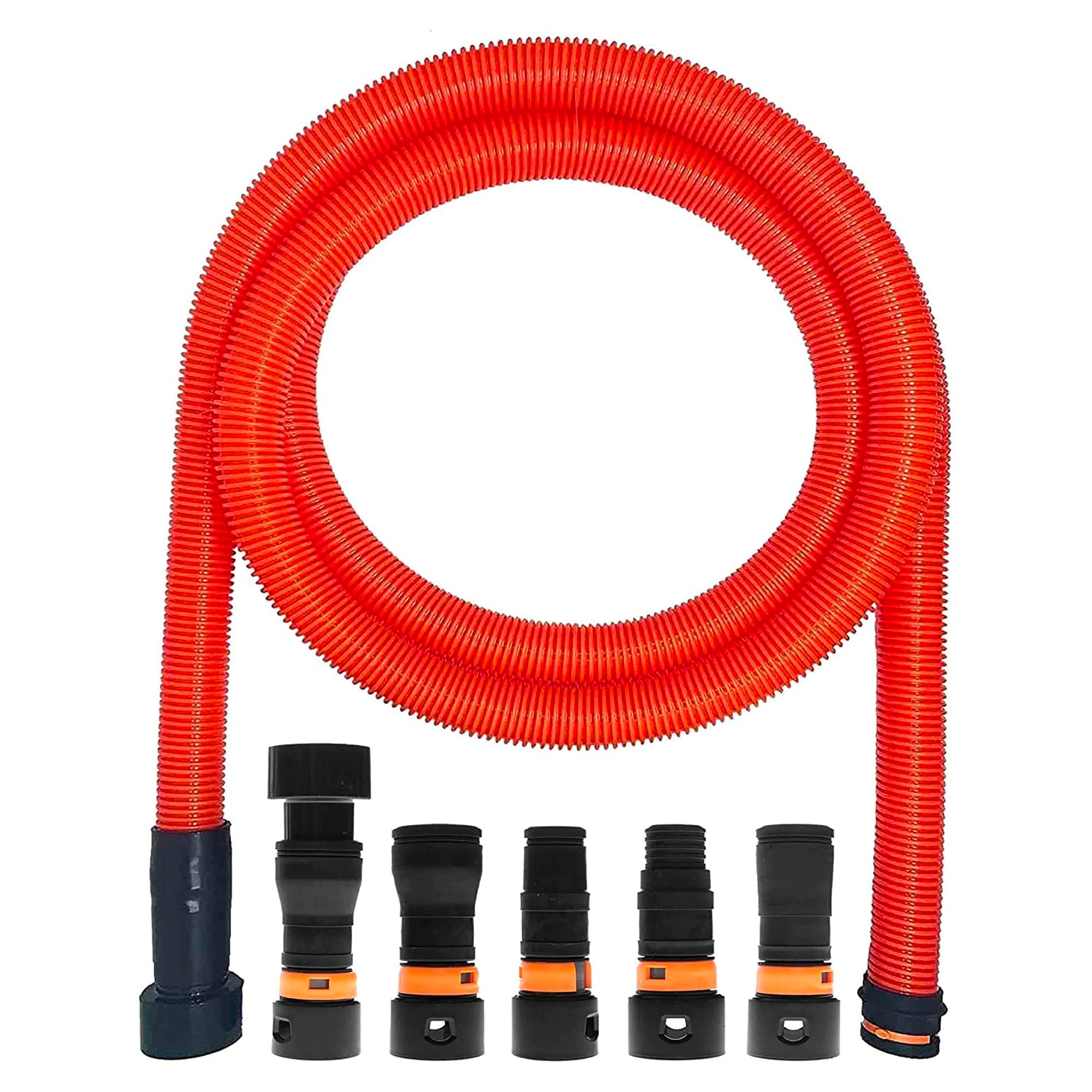 This product has no reviews yet.