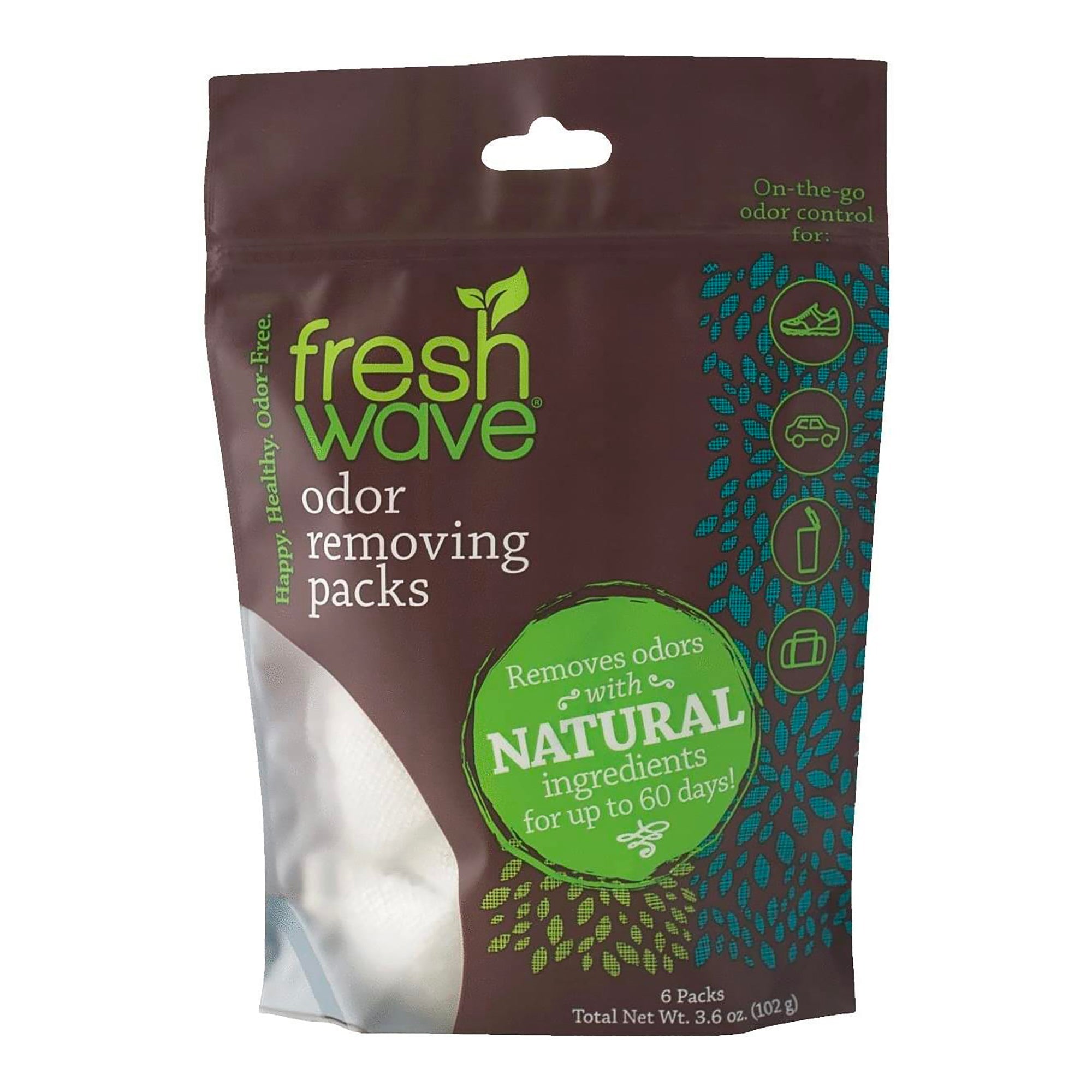 Fresh Wave Odour Removing Packs - Bag of 6
SKU: B00F2PS8HK
---
Fresh Wave Odor Removing Packs, Bag of 6
Fresh Wave Packs are odour eliminators & air fresheners for drawers, closets, wastebaskets, and more. Place them where you notice odors and let them make your home spaces smell clean again.

Perfect for small spaces: works as a closet and drawer deodorizer, as well as a trash can odour eliminator. Does your car smell less than great? Packs are also car air fresheners.

Use Fresh Wave Packs outside the home as well. They're effective locker deodorizers and get rid of unpleasant gym smells.

Fresh Wave natural odour-removing products use simple, pure, and natural ingredients. Non-toxic, non-GMO, and non-hazardous. Safe for people, pets, and the planet. No harsh chemicals, synthetic perfumes, alcohol, or phthalates. Manufactured in Rising Sun, Indiana.

Fresh Wave's plant-based ingredients include pine needle, lime, clove, anise, and cedarwood. The Packs naturally smell like these plants, but that scent will vanish as the Packs' odour-removing agents disperse into the air, leaving your space simply smelling clean and fresh.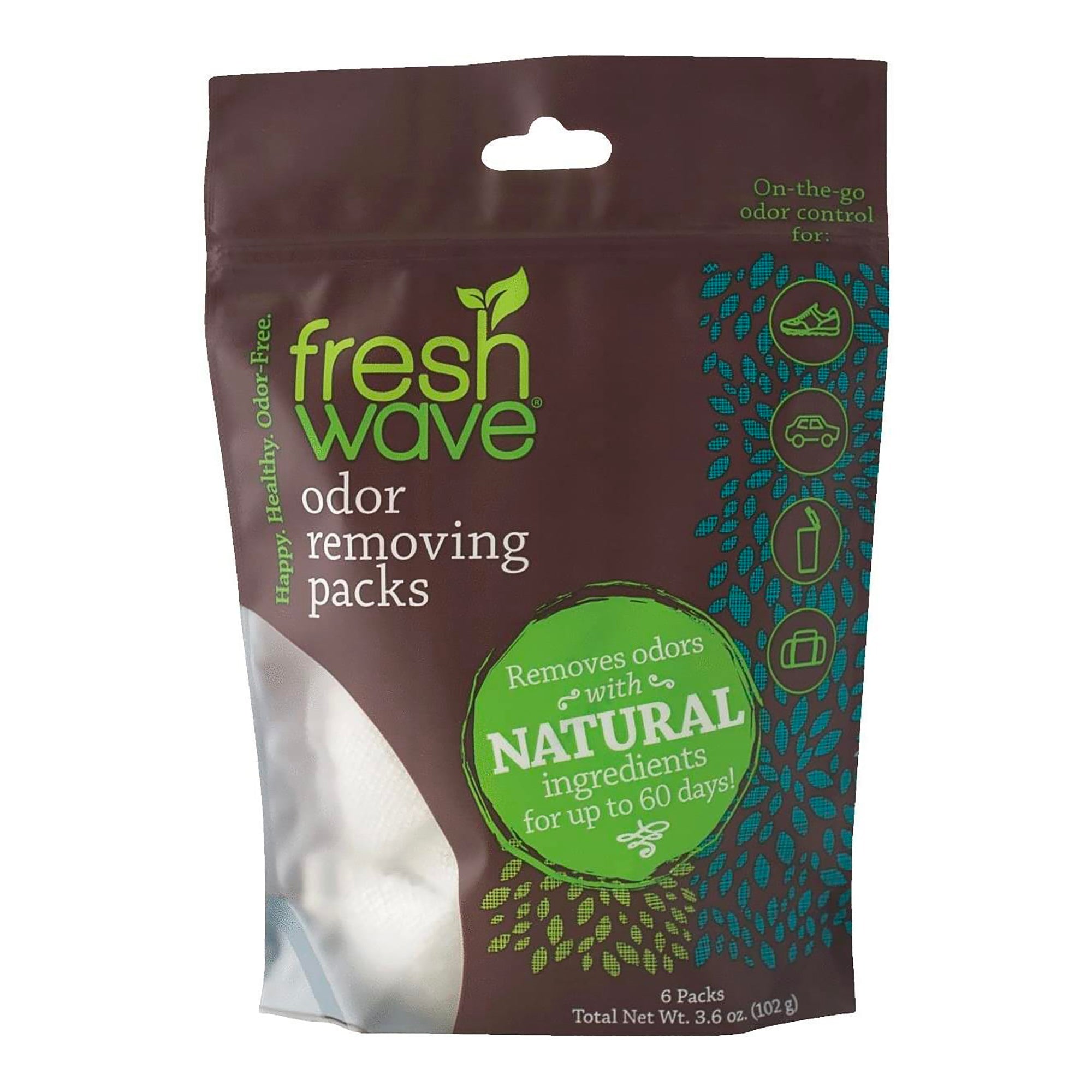 This product has no reviews yet.