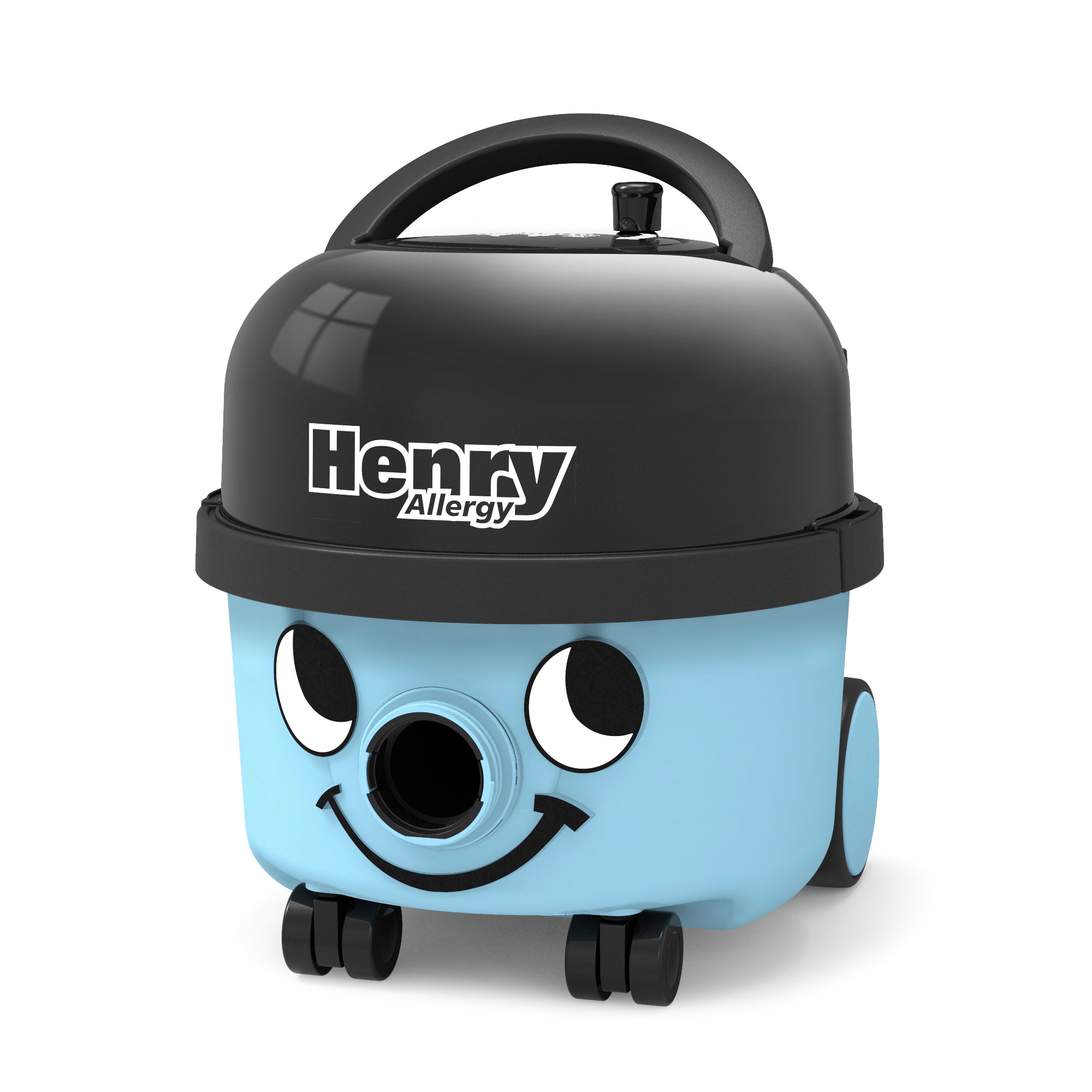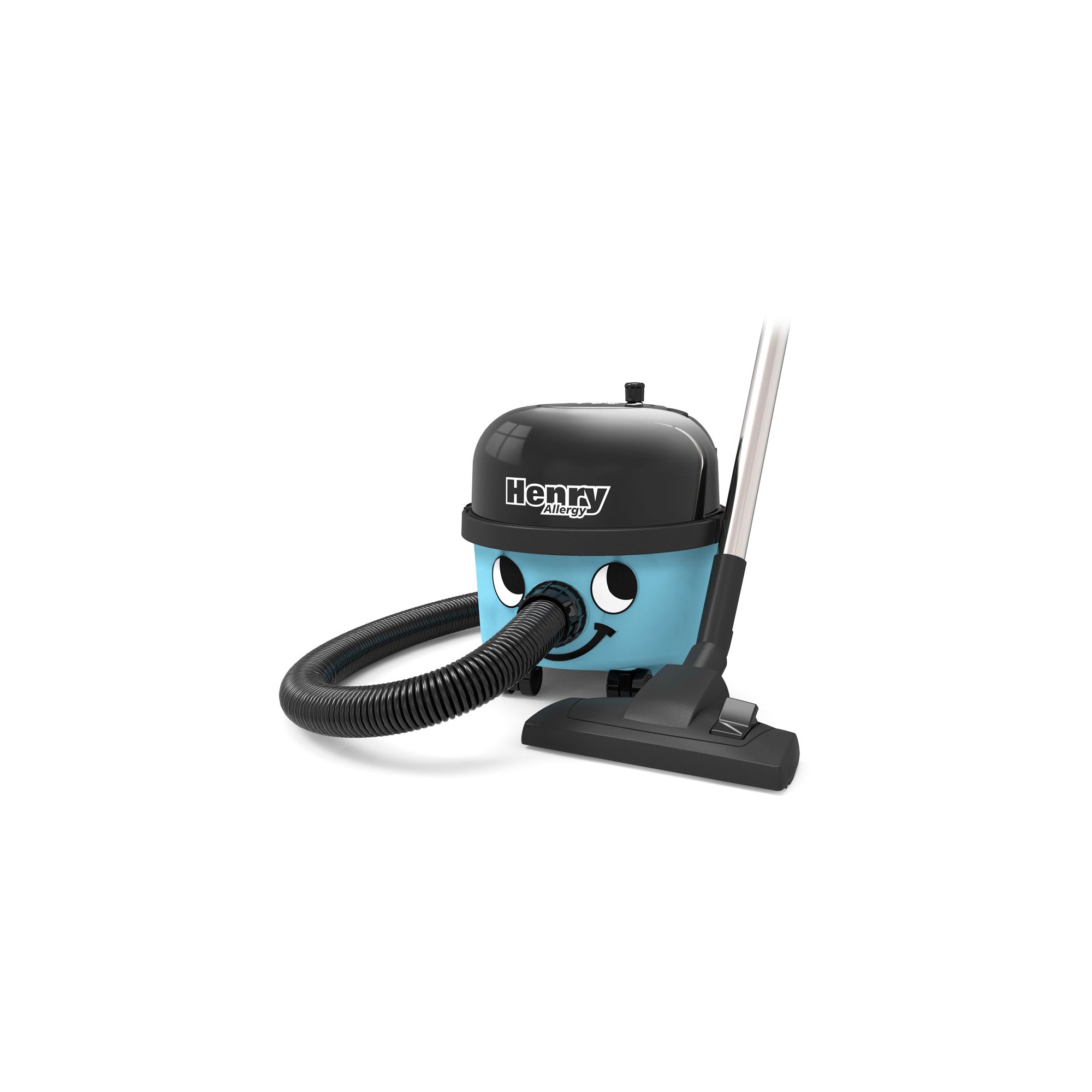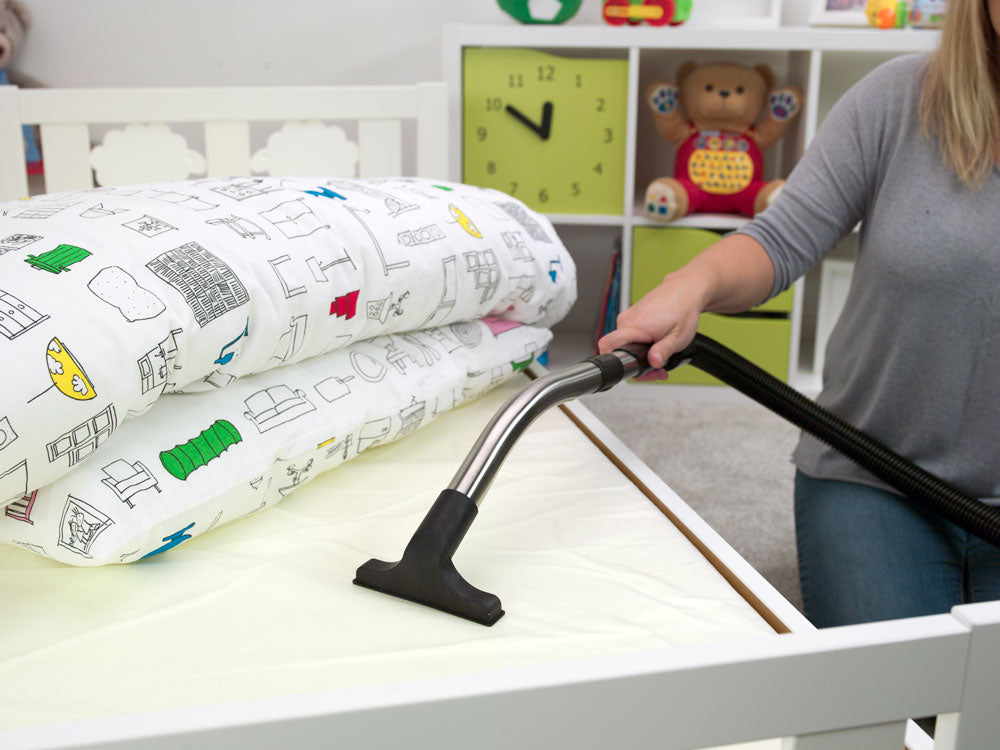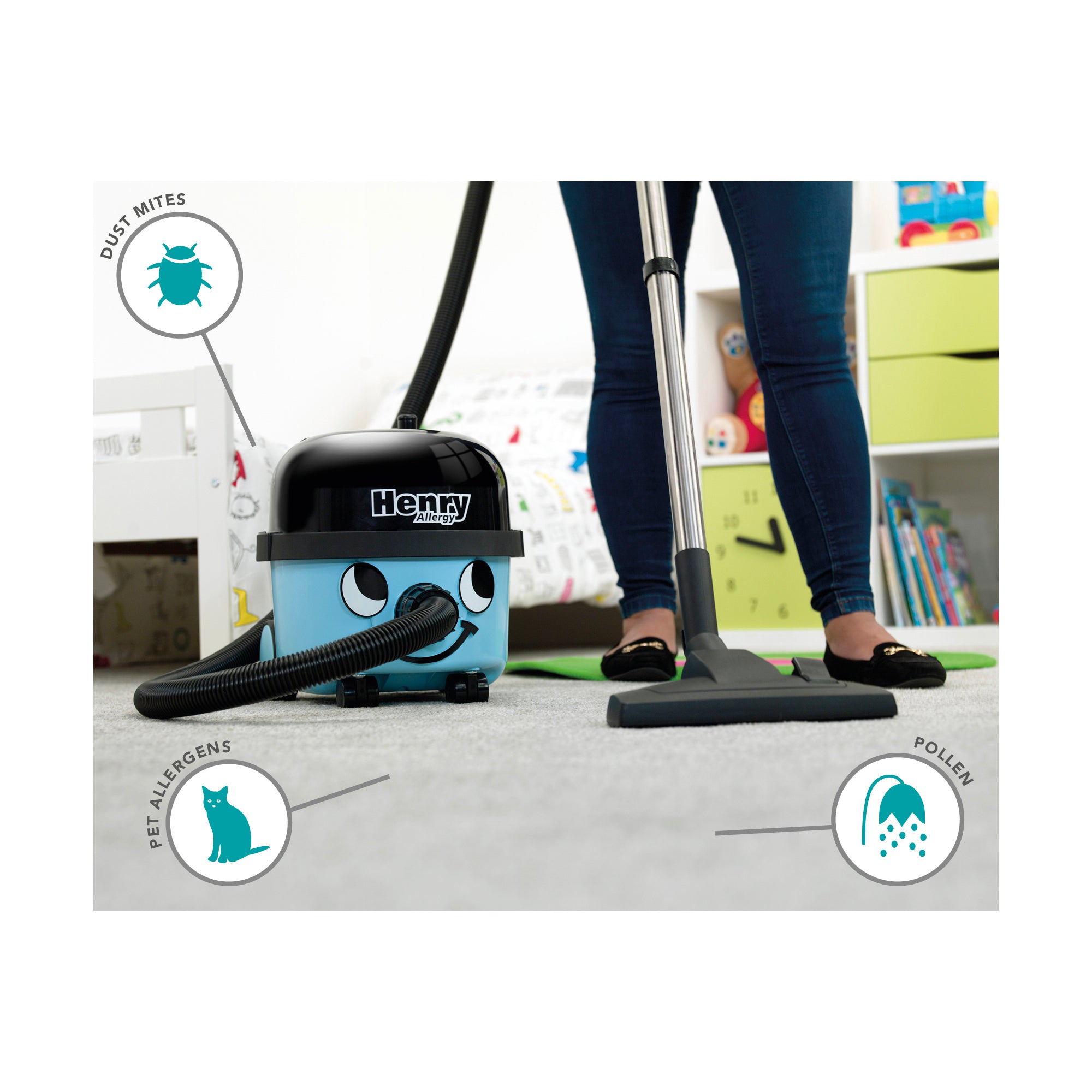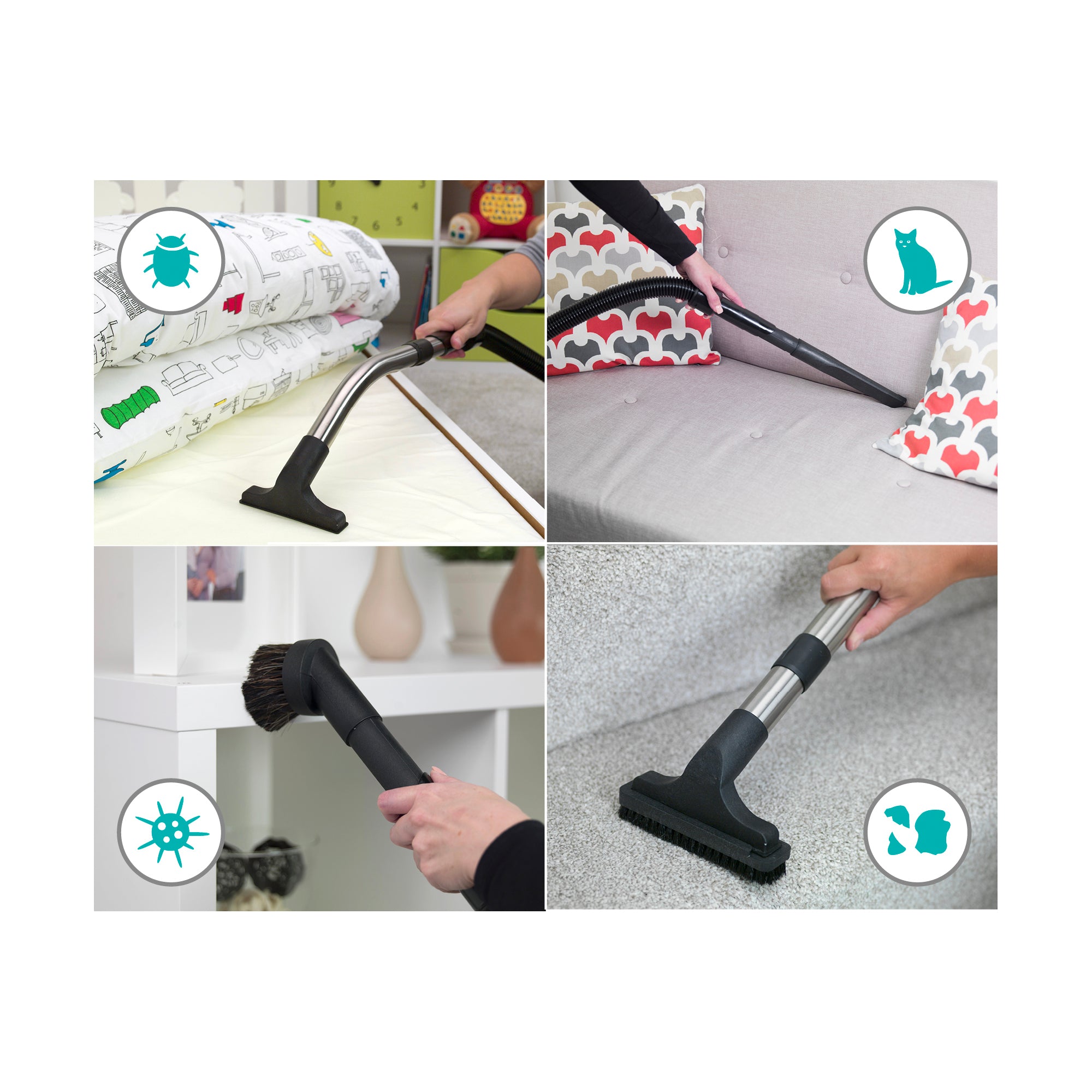 Numatic/NaceCare Henry Allergy Canister Vacuum-1.6 Gallon Capacity with Allergy Easing Hepa-Filtration and AST9 Professional Accessory kit (Blue)
SKU: NC-HVA160
---
Henry Allergy HVA 160 Canister Vacuum | Relief From Pet Allergies
Engineered with an innovative, H13 filtration system, and built into the Henry design you know and love, new Henry Allergy creates a cleaner and healthier home for you and your family to enjoy.
Standard Features:

MicroTex Filtrat MicroTex filtration system approved to highest allergen standard by the British Allergy foundation.
Professional Accessories Comprehensive full accessory kit with stainless steel tube set.
Tool Storage On-board accessory storage, tools are always to hand.
A Class Energy efficient A rated
33' Power Cord - Easy reach, 33' cord and rewind storage system
Wand Docking - Convenient, on-board wand docking storage
HepaFlo - Easy to change high efficiency HepaFlo bags
Stop Allergens in their Tracks
Up to 1 in 3 of us suffer from dust-related allergies, but Henry Allergy is here to help! His HEPA filter easily traps household allergens, such as pollen, pet dander and dust mites, which are left behind by most household vacuums.
Relief from Pet Allergies
Henry Allergy is scientifically proven to reduce pet-related allergens around the home.
Henry Allergy is scientifically proven to reduce pet-related allergens around the home.
3-tier filtration system stops allergens escaping. Tested in an independent laboratory, and approved by the British Allergy Foundation, allergens stand no chance with Henry Allergy on-hand.
"A Rated", Allergy-friendly Cleaning
With his "A Rated", powerful and efficient cleaning technology, enhanced performance on carpets and hard-floors, and even better regulation of re-emissions, Henry Allergy keeps allergens under control.
A Tool for Every Job
There are hotspots for allergens all around the home, including carpets, upholstery, mattresses and stairs, but Henry Allergy has a tool to reach them all.
Perfect for Carpets and Hard-floors
Henry Allergy has not 1, but 2 powerful floor tools for targeted cleaning whatever the floor. Includes high-performance Combi Floor Tool and specialist FreeFlo Tool.
No Dust, No Mess, No Allergens
Henry HepaFlo bags with innovative self-seal tab lock dust in the bag, so unlike with many bagless vacuums, you can empty with no dust, no mess, and no allergens escaping.
Stores Neatly Away
On-board tool storage means tools are always to hand and neatly packed away.
Specifications
| | |
| --- | --- |
| Motor | 620W, 1 Stage, 1 Speed |
| Motor Life | 2000 + hours |
| Capacity | 1.6 gal. |
| Standard Filtration | 0.3 micron@99.97%efficiency |
| Power Cord | 33' |
| Noise Level | 45/47 dB(A) |
| Cleaning range | 85.6' |
This product has no reviews yet.