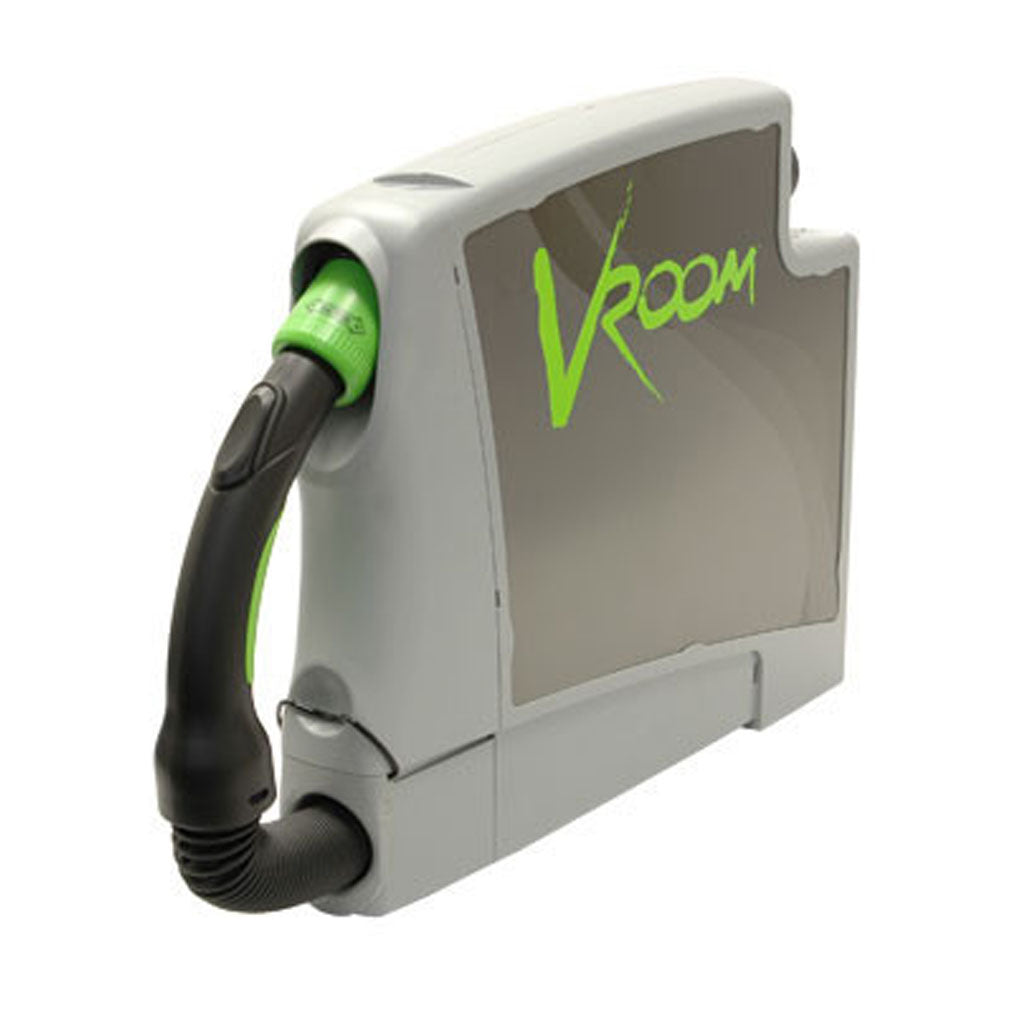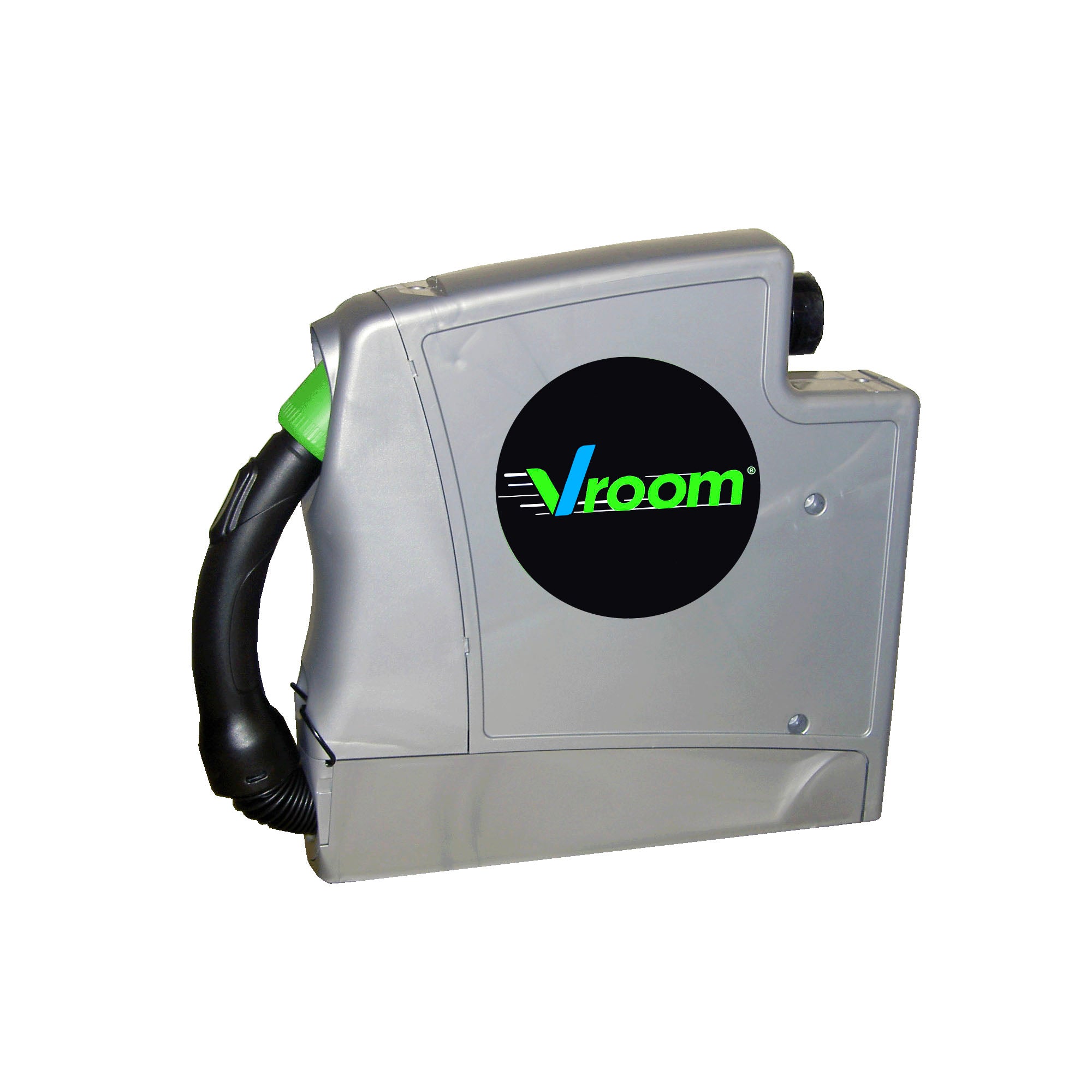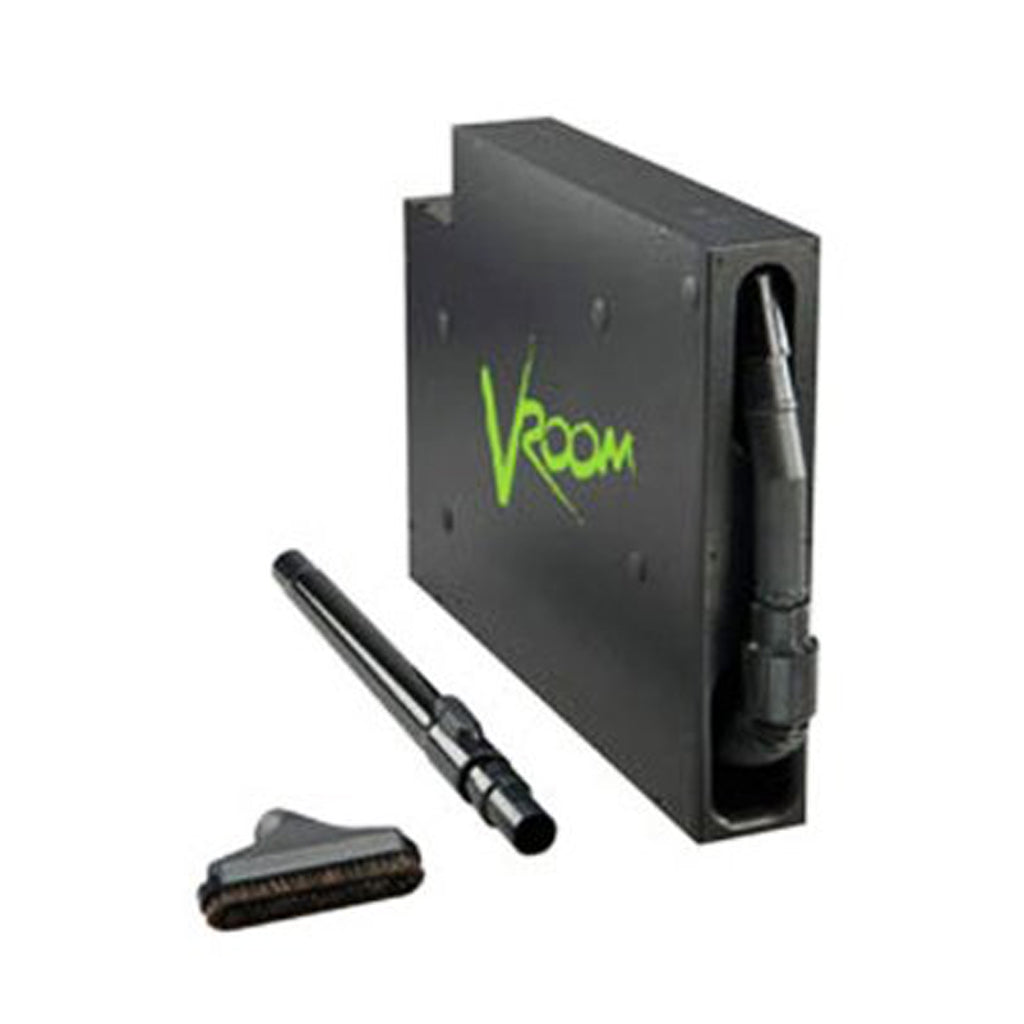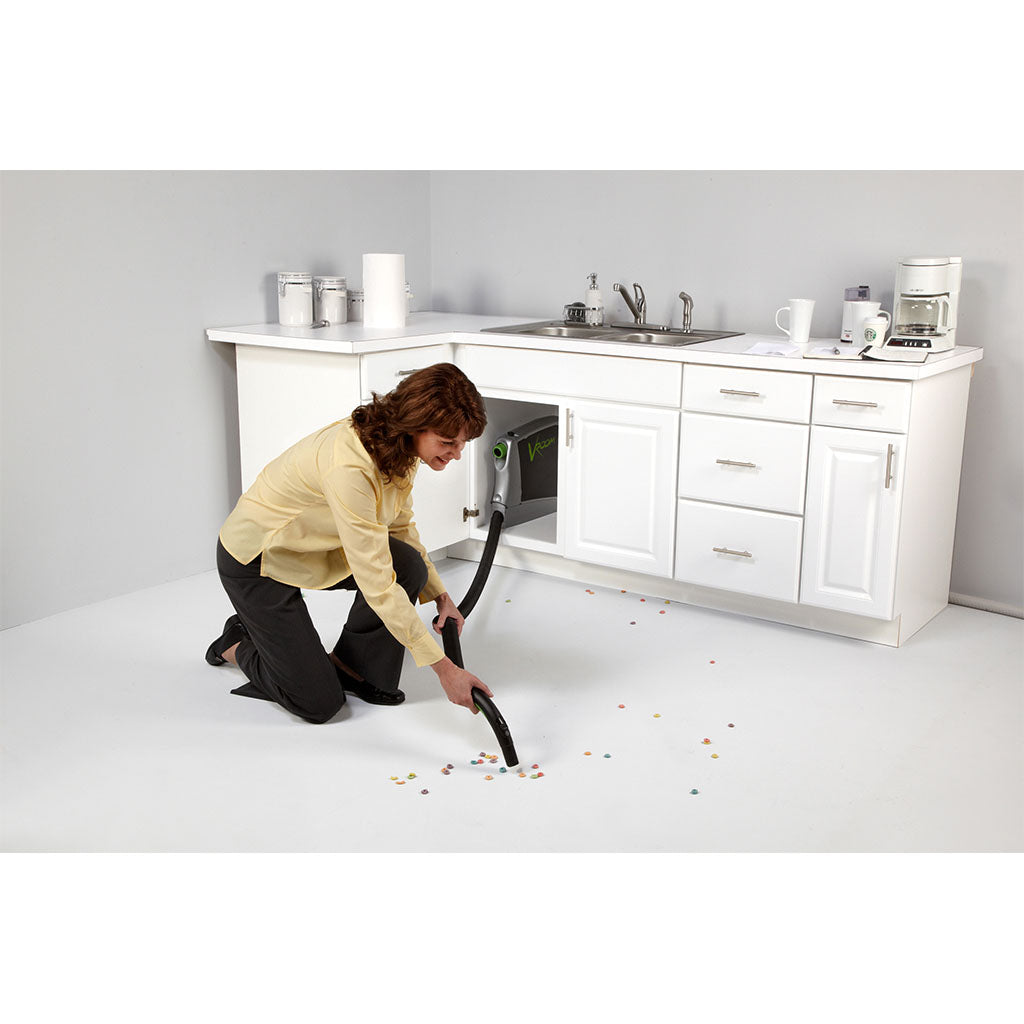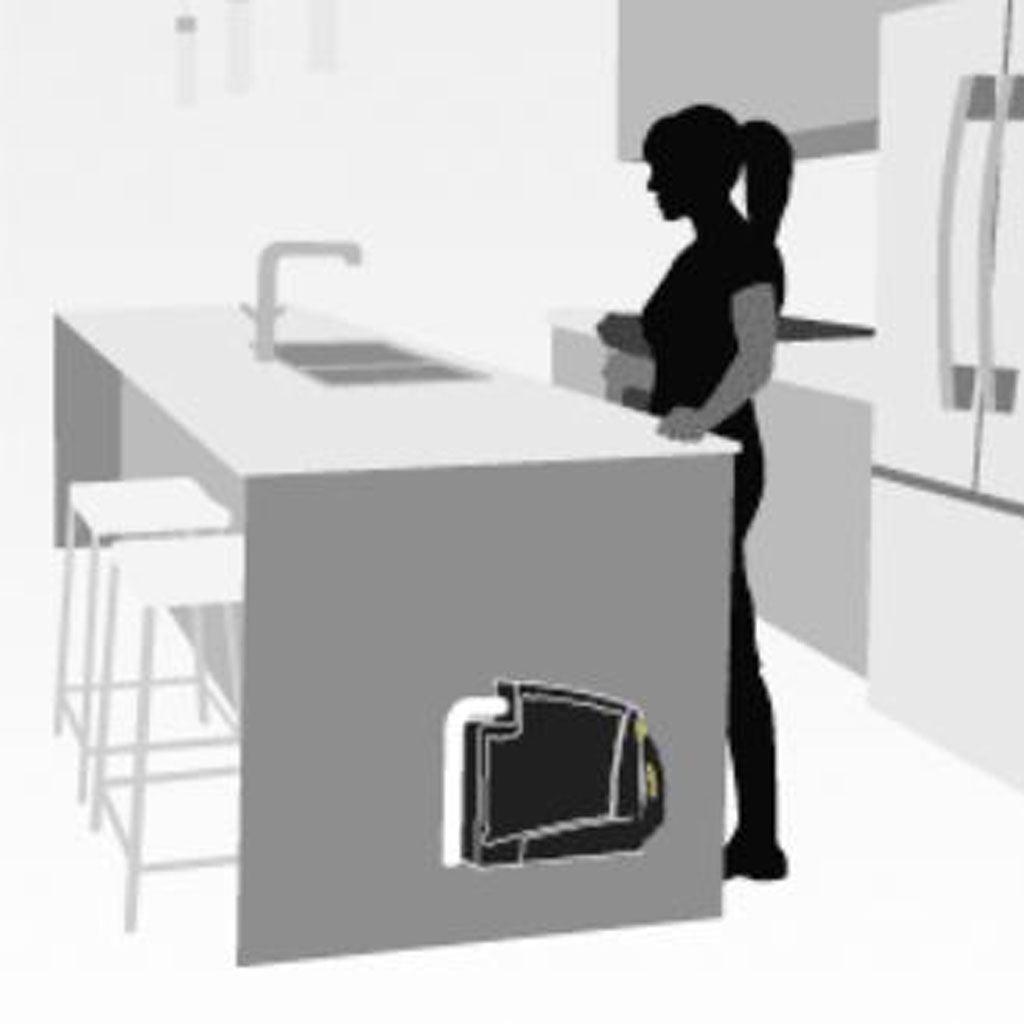 HP Vroom 18' Quick Hose
SKU: Vroom18
---
The Fastest Way to Clean Life's Daily Messes

Messes happen every day in kitchens, bathrooms, mudrooms and other high-traffic areas of your home.  Chips get spilled on the floor.  The kids track in leaves from outside.  The cat kicks litter out of the box.  Take care of these unplanned, uh-oh, nuisance messes with Vroom, the quick-clean central vacuum accessory with a retractable hose.
Any mess that your daily life throws at you is perfect for the Vroom!  Simply Pull. Vacuum. Retract. for effortless quick clean-ups.  No need to get a broom and sweep the mess to a dustpan, instead bring your vacuum power to the mess!  Counter, floor, drawer, ceiling...no area is off limits for Vroom.  You'll be Vrooming your home so many times per day, you'll wonder what you ever did without it.
Hidden, But Always There
Vroom easily installs in cabinets or closets and turns any central vacuum system into a powerful, quick-clean appliance.  Once installed, the Vroom is always there when you need it, but out of sight when you don't.
Convenient Quick Cleanups
Vroom is perfect for daily use with its 18' hose reach and instant accessibility.  With Vroom around, there's no need to grab the bulky central vacuum hose or multiple cleaning supplies (broom, stick mop, hand vacuum, sponge or towels) to clean floors, countertops, appliances, drawers, walls, rugs and more.
Retractable Hose Makes Usage Easy and Fast
Simple to use, Vroom turns on and off automatically.  When you're done vacuuming, the hose retracts and stays hidden until your next cleanup.
Optional Tools/Tool Caddy Makes Vroom Even More Convenient
Optional attached tool holder stores an adjustable wand and floor/rug tool for easy access and effortless cleaning.
Videos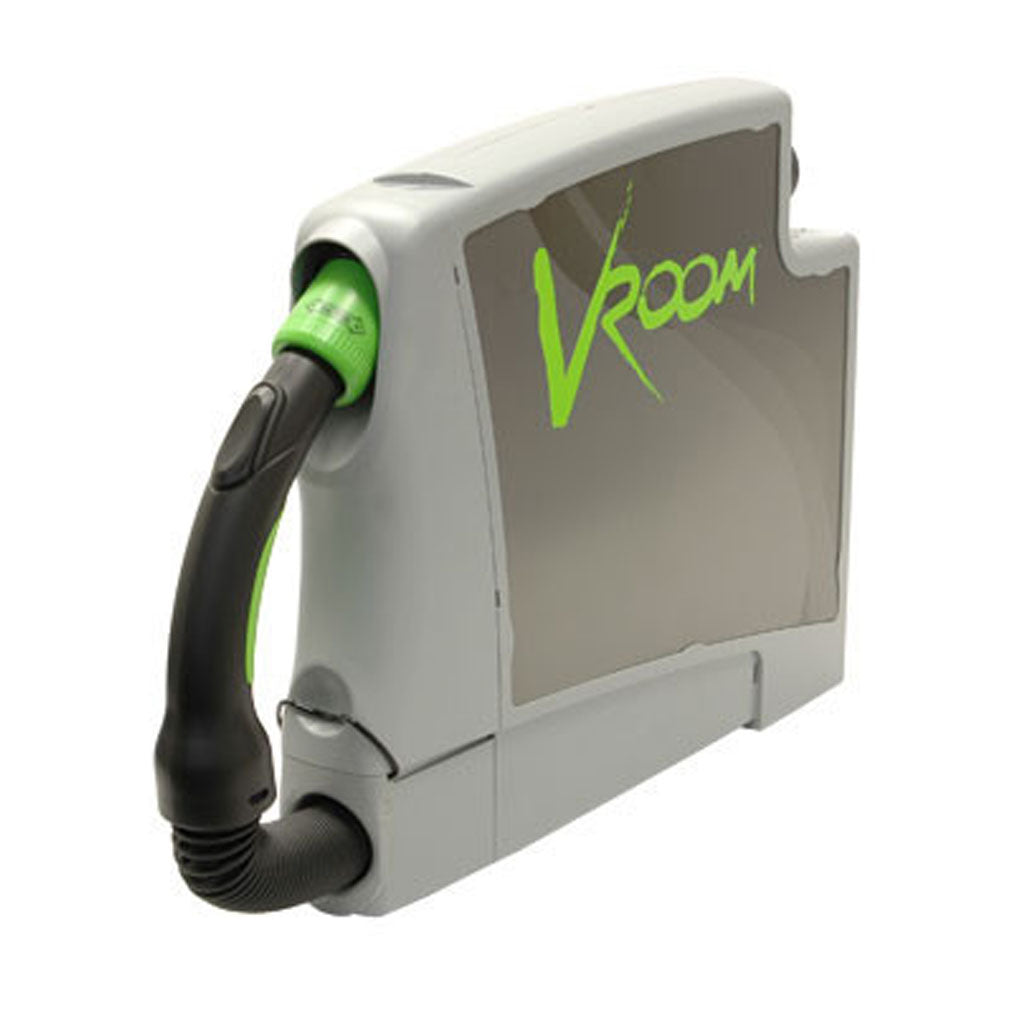 This product has no reviews yet.