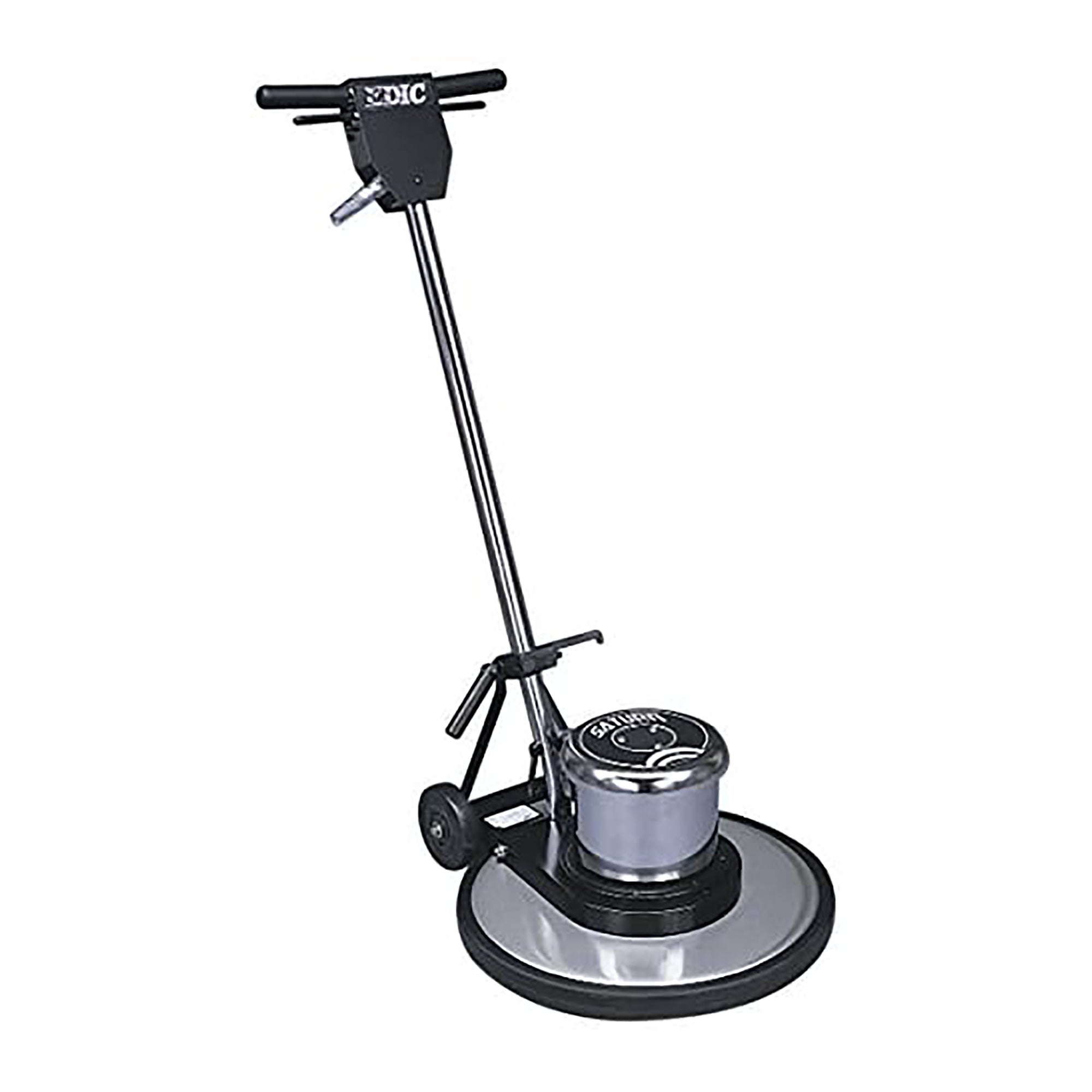 Johnny Vac JV20DS Floor Polisher Machine - 2 Speeds - 20" Cleaning Path
SKU: JV20DS
---
Johnny Vac 20" Floor Polisher - 2 Speeds - 1.5 HP - 300 RPM
Strip and Polish with Saturn Floor Machines Get more bang for your buck with one machine that does the work of two! Strip, scrub, spray-buff, polish, shampoo, bonnet clean you name it, this machine does it all! For professional floor care maintenance, the dual-speed floor machines from EDIC® are equipped with long-wearing steel triple planetary gearboxes, providing heavy-duty yet quiet operation. Safety comes first with the exclusive "lockout" lever that allows the motor to be activated while keeping both hands on the handle grips. Use the lower speed to scrub and strip and flip the switch to high speed and polish floors to a glossy luster. The operation is smooth and comfortable in even the most stringent commercial settings.
Features
Dual metal switch levers left or right-hand operation
All steel and stainless construction
Stainless Steel brush cover
Optimum weight delivers more resistance against the floor to get the job done better and faster
1.5 HP 66 Frame Motor with Triple Planetary Steel Gears
5″ non-marking wheels
non-marking PVC bumper prevents marking furniture or walls
Durable spring steel strain relief
Extremely durable & convenient handle adjustment mechanism is foot-operated
Includes
Anti-fatigue handle grips
Stainless Steel brush cover
PVC bumper
Power cord 50'
Long-wearing steel triple planetary gearboxes
2 year warranty
Technical Features
| Title | Description |
| --- | --- |
| Diameter | 20" |
| RPM | Low : 180 ; High : 320 |
| Motor | 1,5 hp |
| Brush Covert | Stainless Steel |
| Power cord | 50' |
| Amps | 14,4 A |
| Drive Pad | 19" Includes |
| Handle | Extremely durable & convenient adjustment |
| Weight | 92 lb |
| Warranty | 2 year |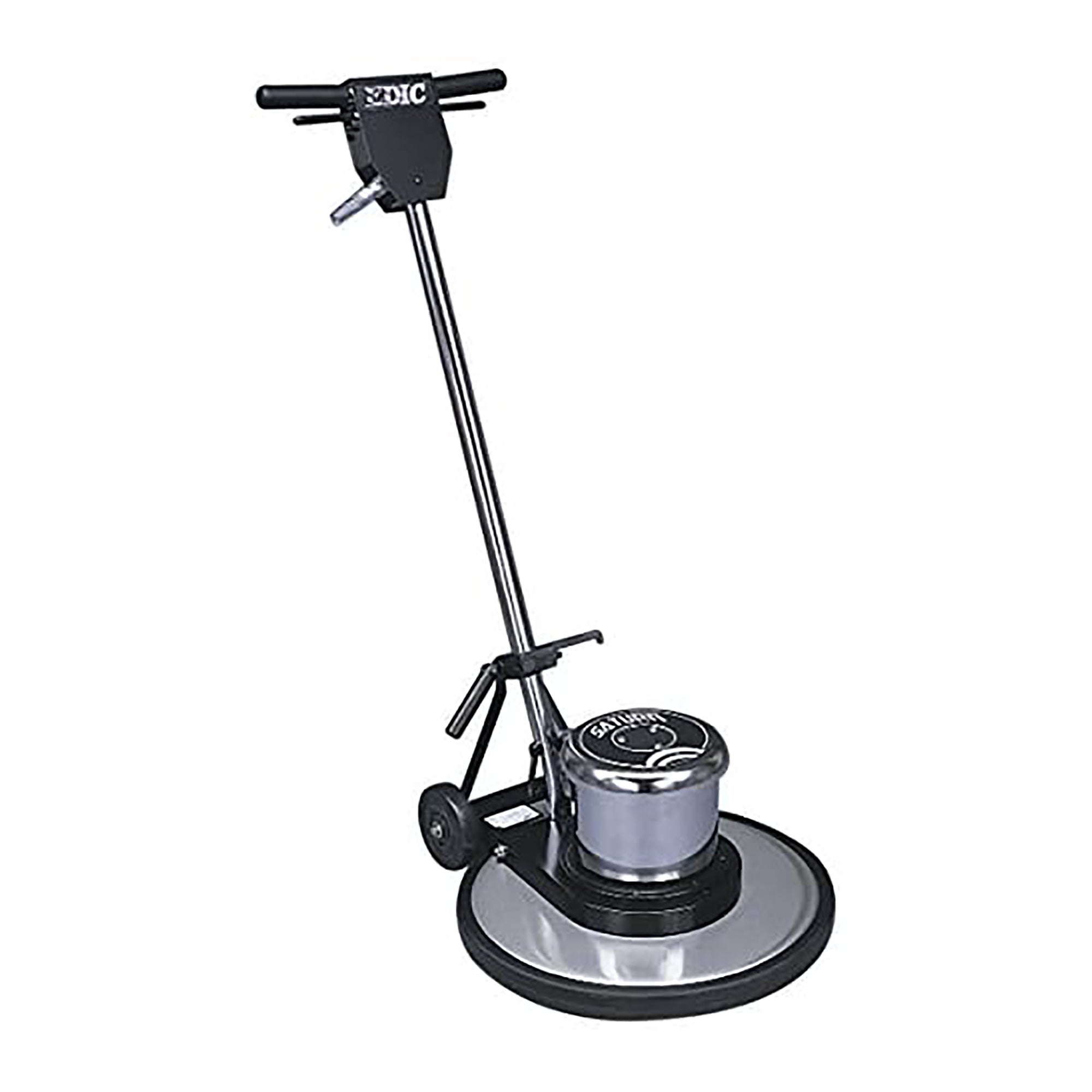 This product has no reviews yet.