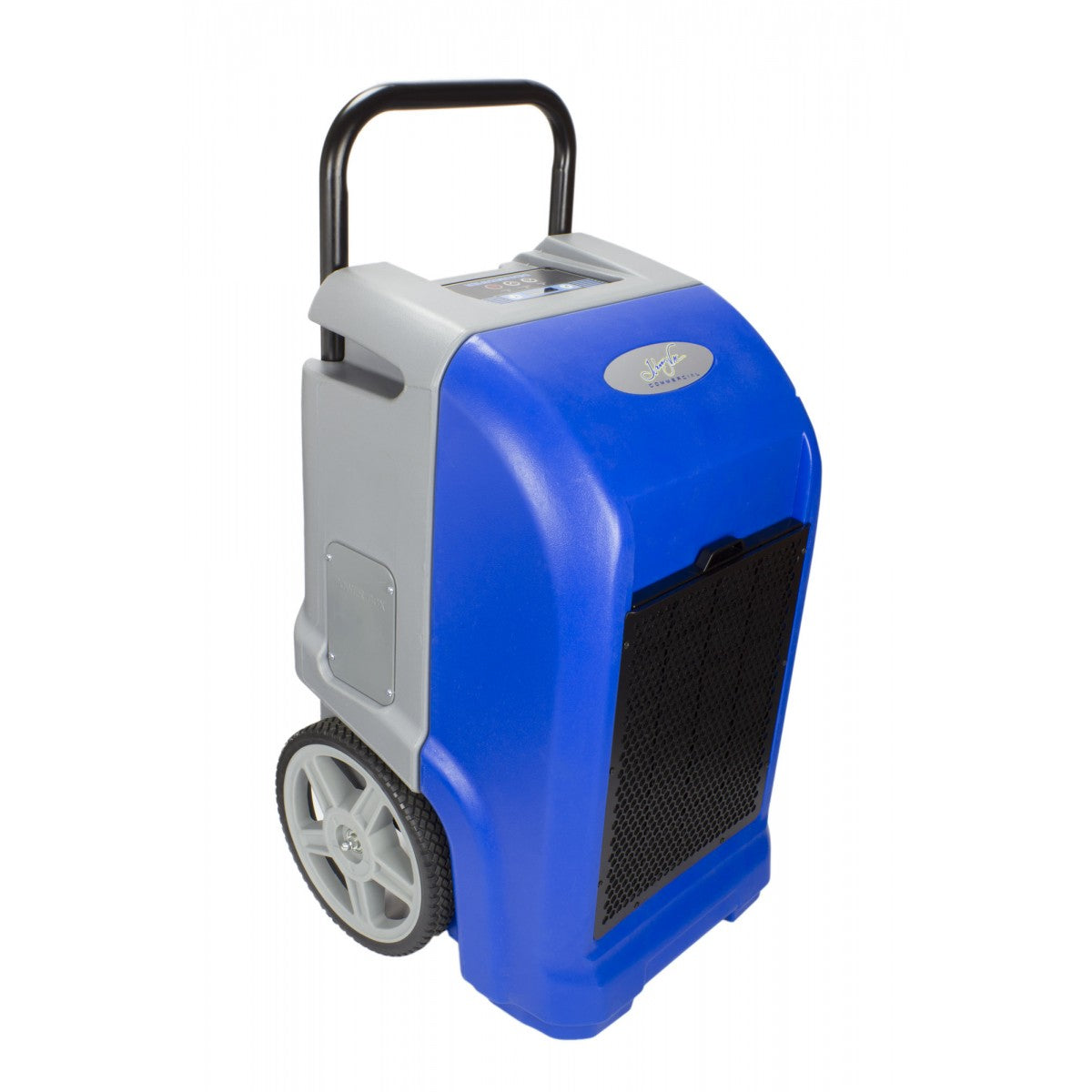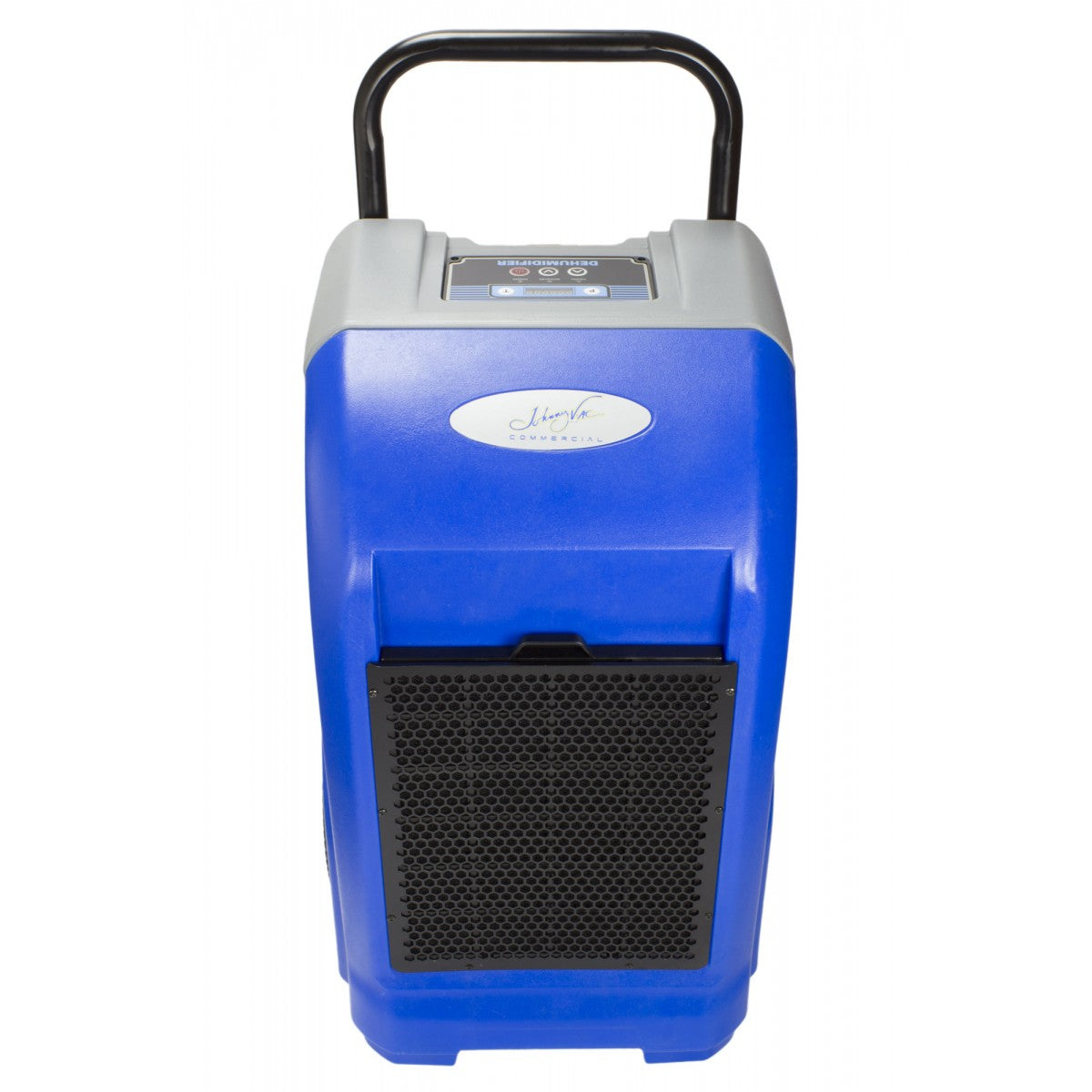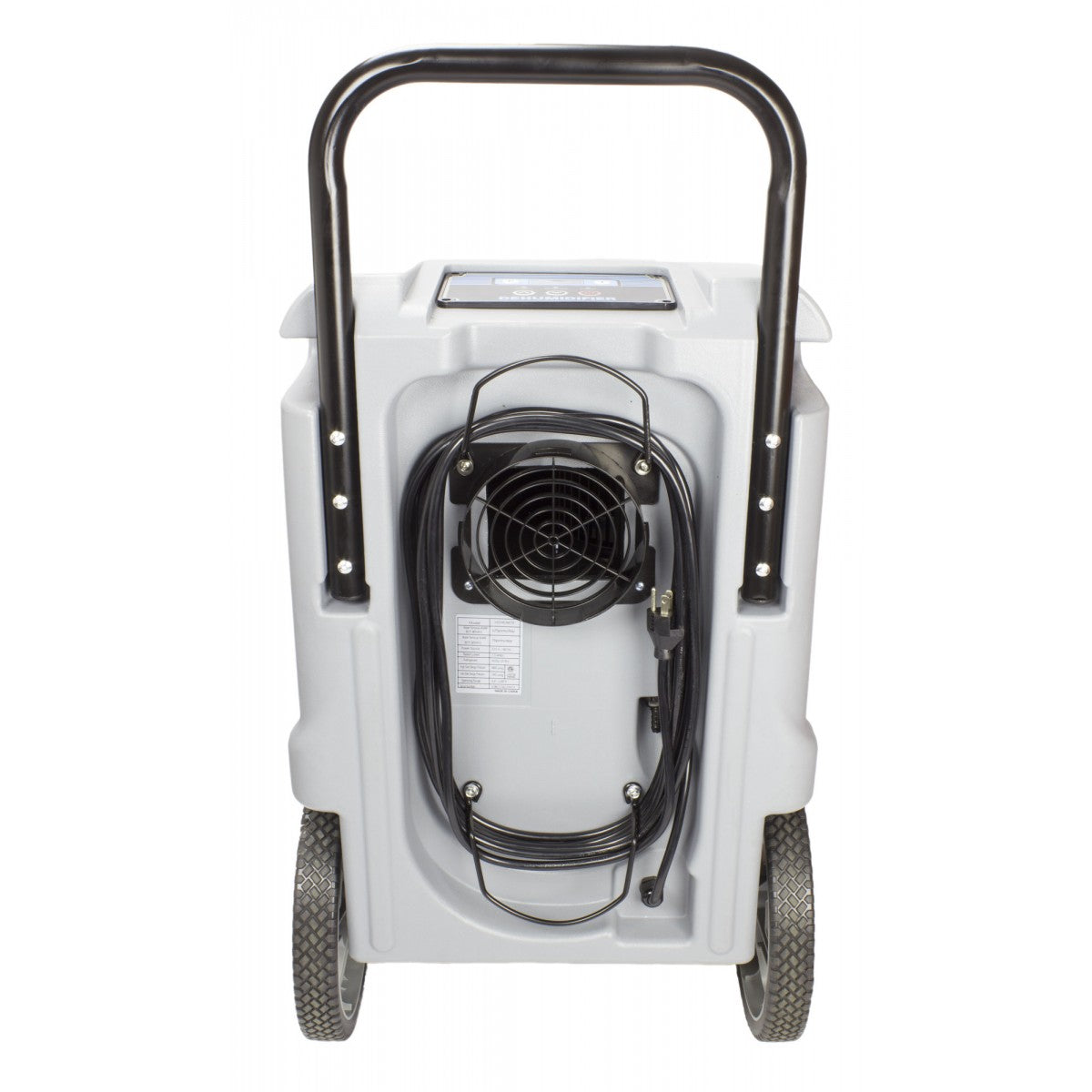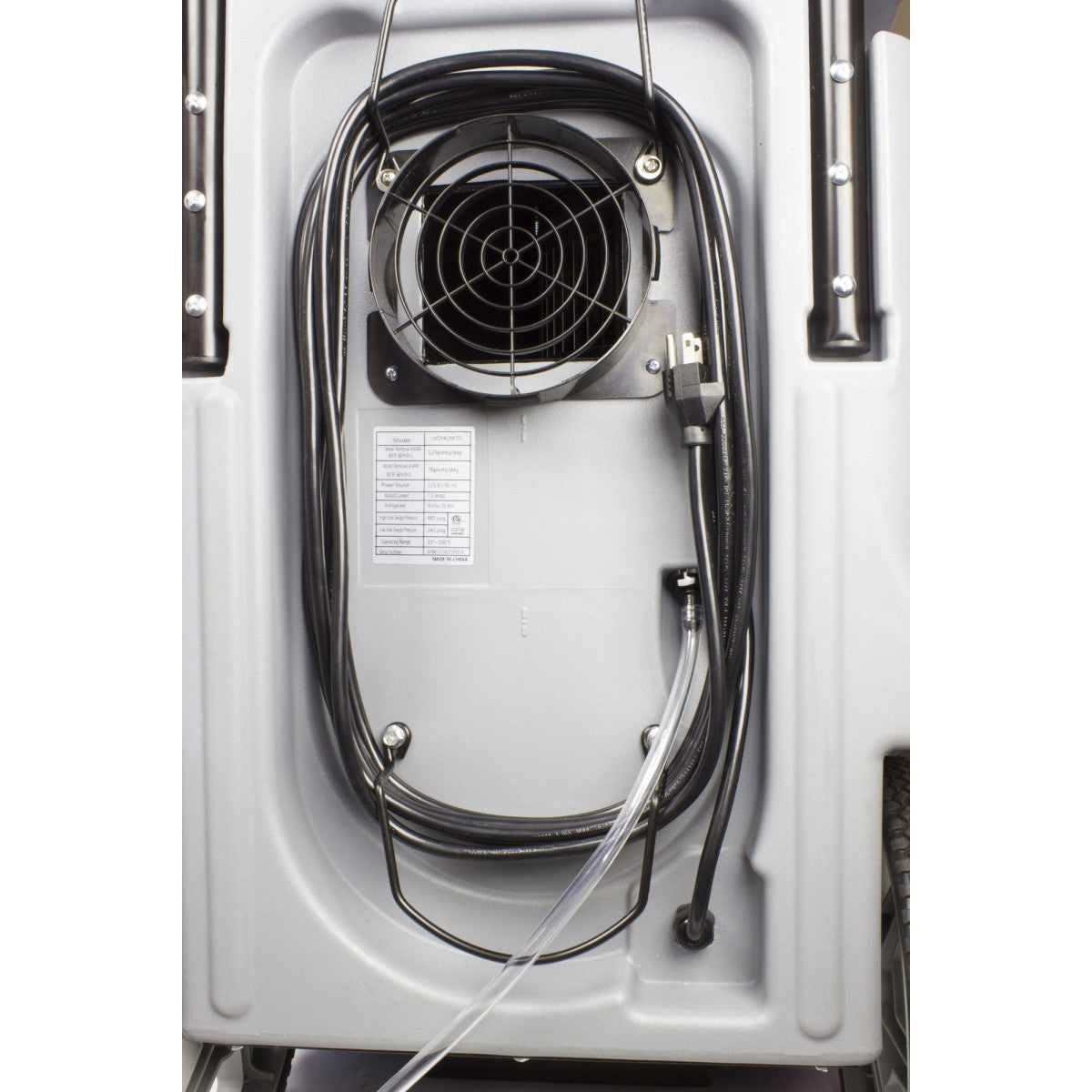 Johnny Vac JVDHUM70 Commercial Dehumidifier | 20' (6 m) Drain Hose | 15 gal (68 L) Daily Evacuation Capability
SKU: JVDHUM70
---
Johnny Vac Commercial Dehumidifier 70L
The JVDHUM70 OF JOHNNY VAC reduces humidity in enclosed structural environments by removing water vapor from the air. This dehumidifier is engineered to be rugged, durable and highly portable, making them ideally suited for water damage restoration, structural drying, construction, and other applications requiring temporary high-performance dehumidification.
Features
Product Features Removes up to 15 gallons a day
Super convenient size
Hot-gas bypass for fast defrost
Solid rotomolded housing
Electronic touch-pad controls
Rigid handle - designed for rugged service
If power is interrupted during operation, the unit will automatically restart when power is restored
Solid wheels for easy transport
2 years Warranty
Come in blue and grey colours
Includes
Drain hose length 40 ft. 6 m
Air filters
Solid handle
Controls : Electronic touchpad
Type Standard : refrigerant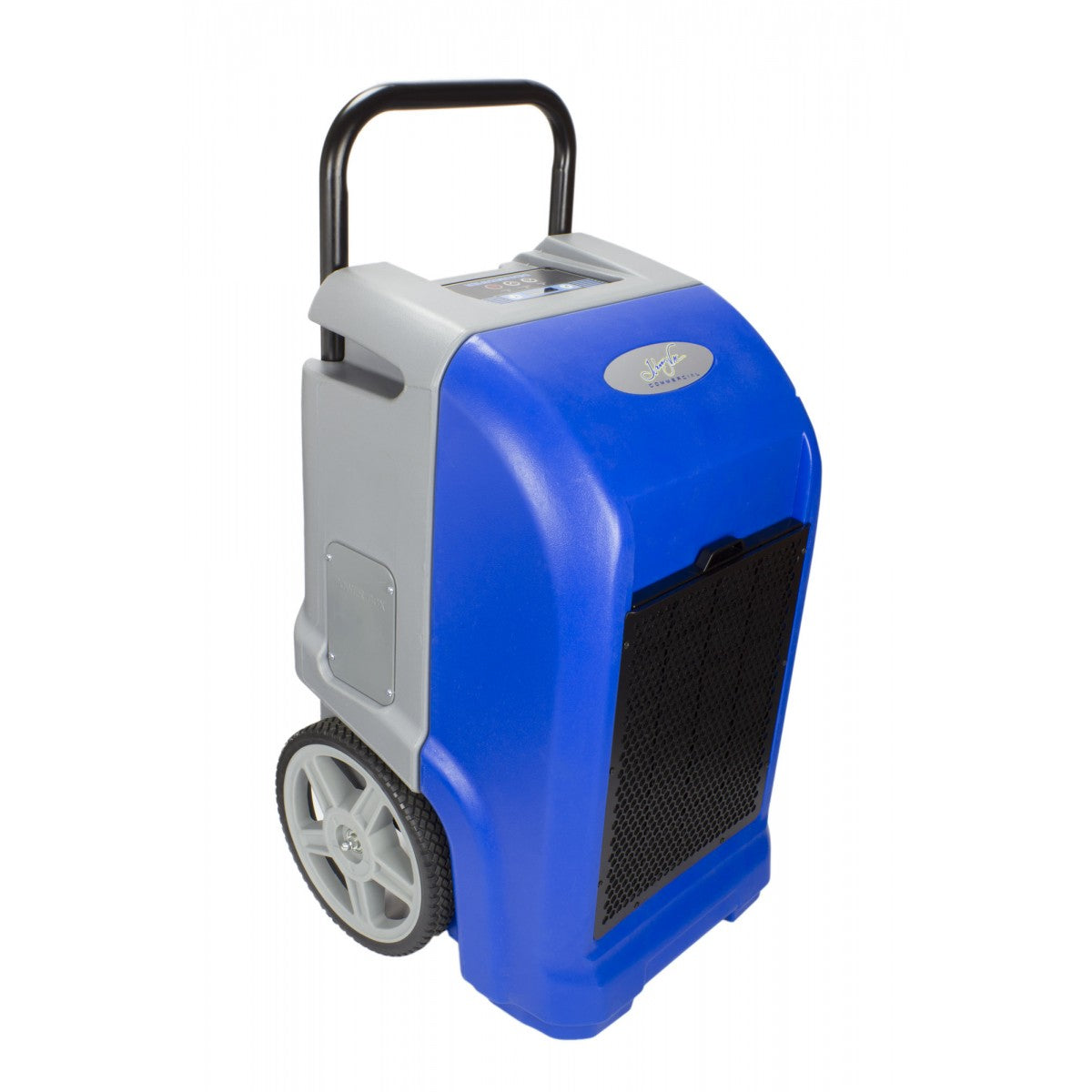 This product has no reviews yet.