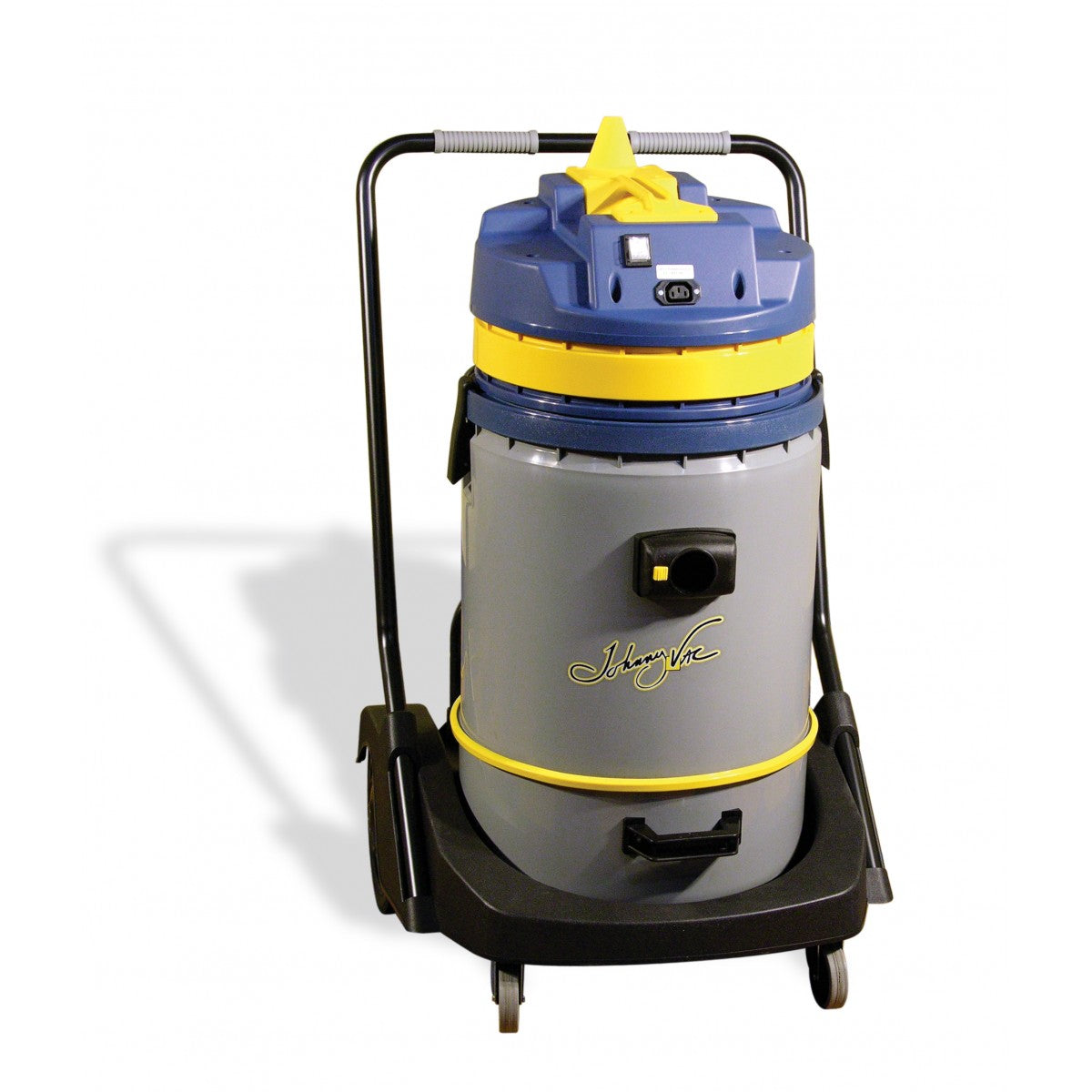 Johnny Vac JV403P Wet & Dry Commercial Vacuum | 15.8 Gal. Capacity
SKU: JV403P
---
JV403P - Wet & Dry Commercial Vacuum - 15.8 Gal. 1250 W - Johnny Vac
What defines well the JV403P is its power of suction of dry and wet materials. If his engine is propelled by 1250 watts, its tank of 16 gallon recovery, or 60 litres, can be quickly evacuated by the mechanism of the shift of the device easy to handle. We can also simply remove the tank from the wagon. The JV403 transports itself from a place to another one by the intervention of castors and the metal handle integrated into the cart. Definitively for those who work on building sites. 
Features
CFM: 128
Water lift 116"
Support with a tilting device
Johnny Vac switch SWJV 101
Electric outlet for add a power nozzle
Independent wheels
2 years warranty
Lid handle
Johnny Vac noise supressor technology
Johnny Vac motor gasket technology
Johnny Vac tank gasket technology
Come in blue, black and grey colours
Includes
Crevice tool
Floor, rug and dusting brushs
Water brush
Wand in metal in two parts
Plastic wand in two pieces
Solid lid handle
8' hose
Technical Features
Title
Description
Motor
1250 W
Capacity
16 gal (60 L)
CFM
128
Waterlift
116"
Dry
yes
Wet
yes
Support
Tilting device
Noise level
61 dB
Accessories
38 mm
Tank
Polypropylene
Bag
420 H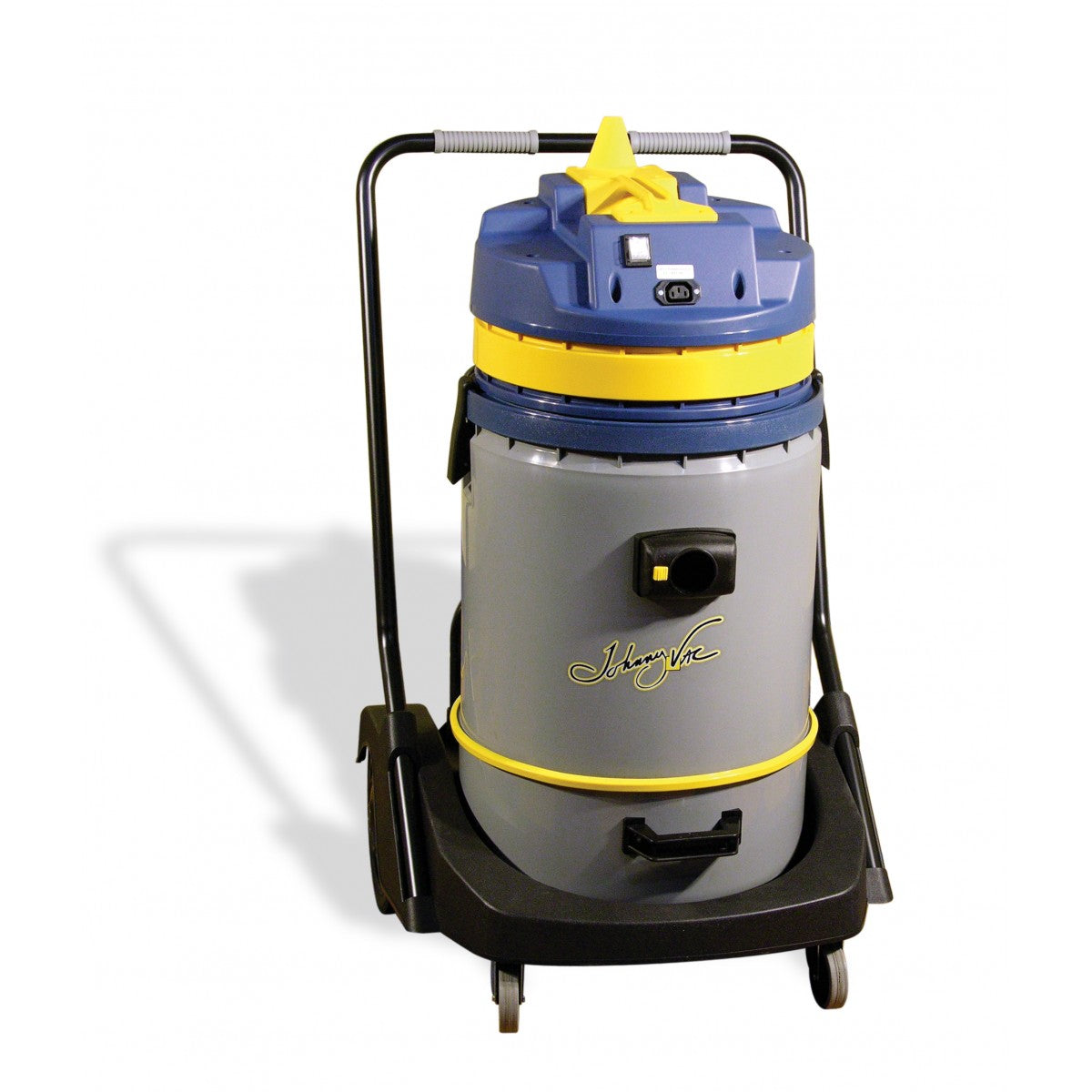 This product has no reviews yet.