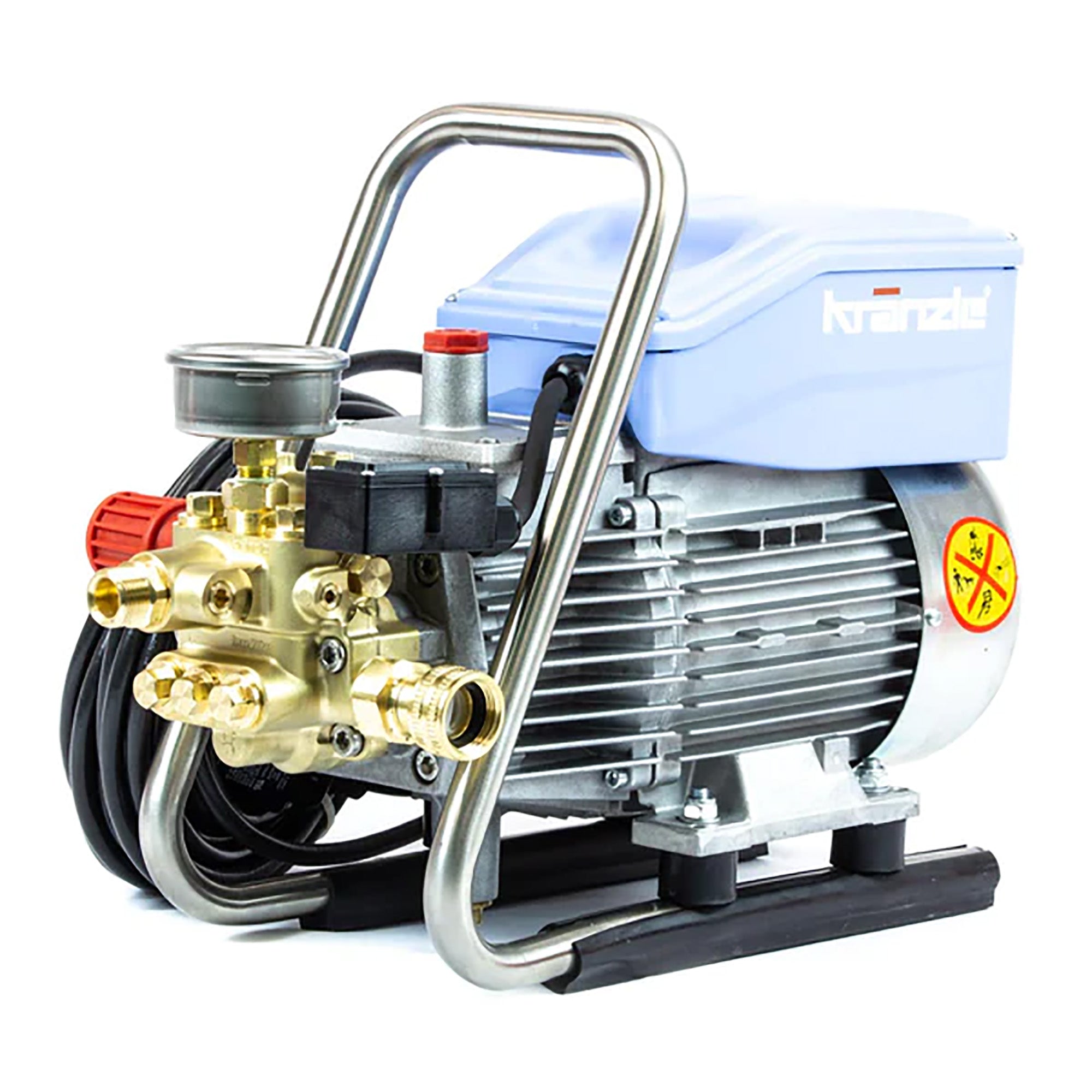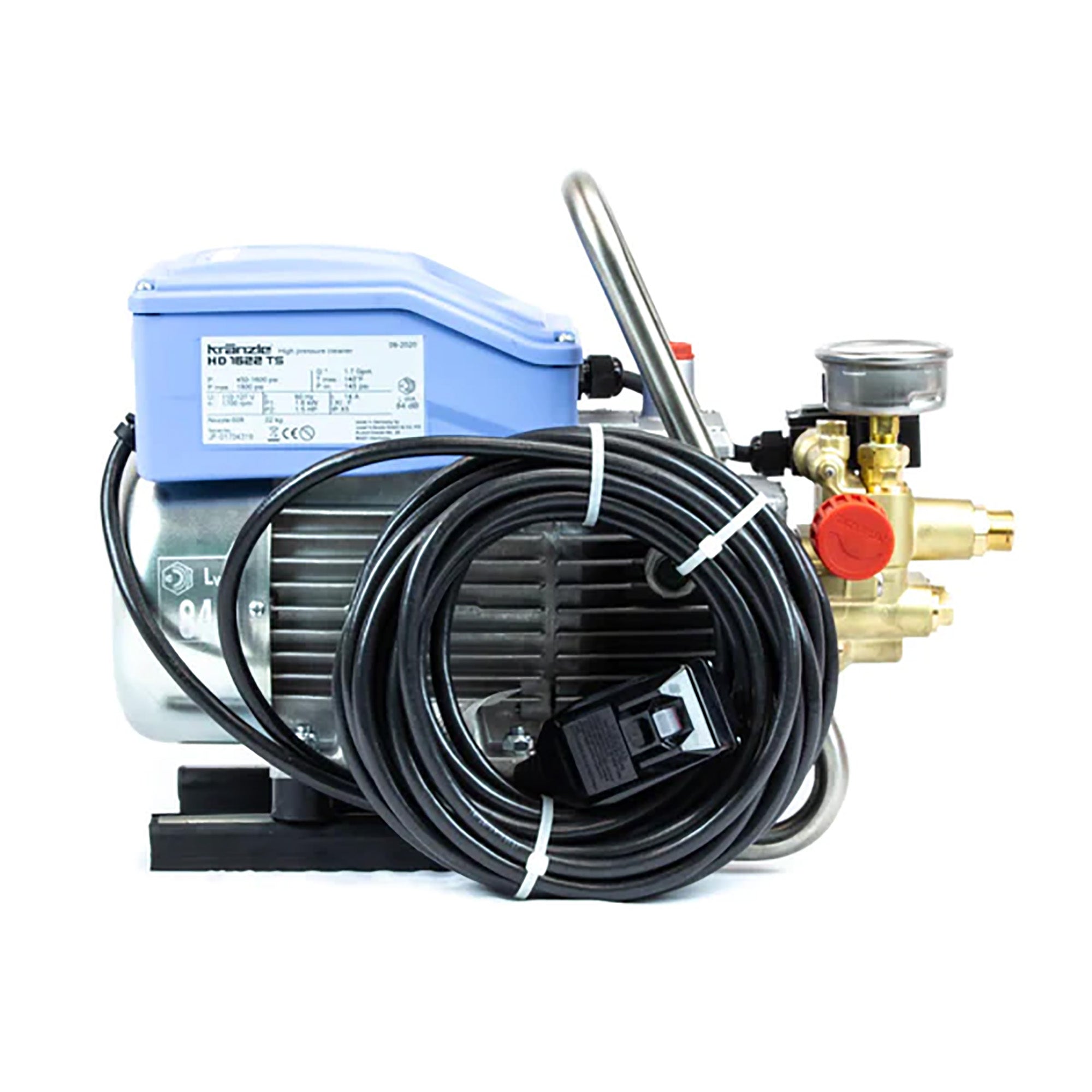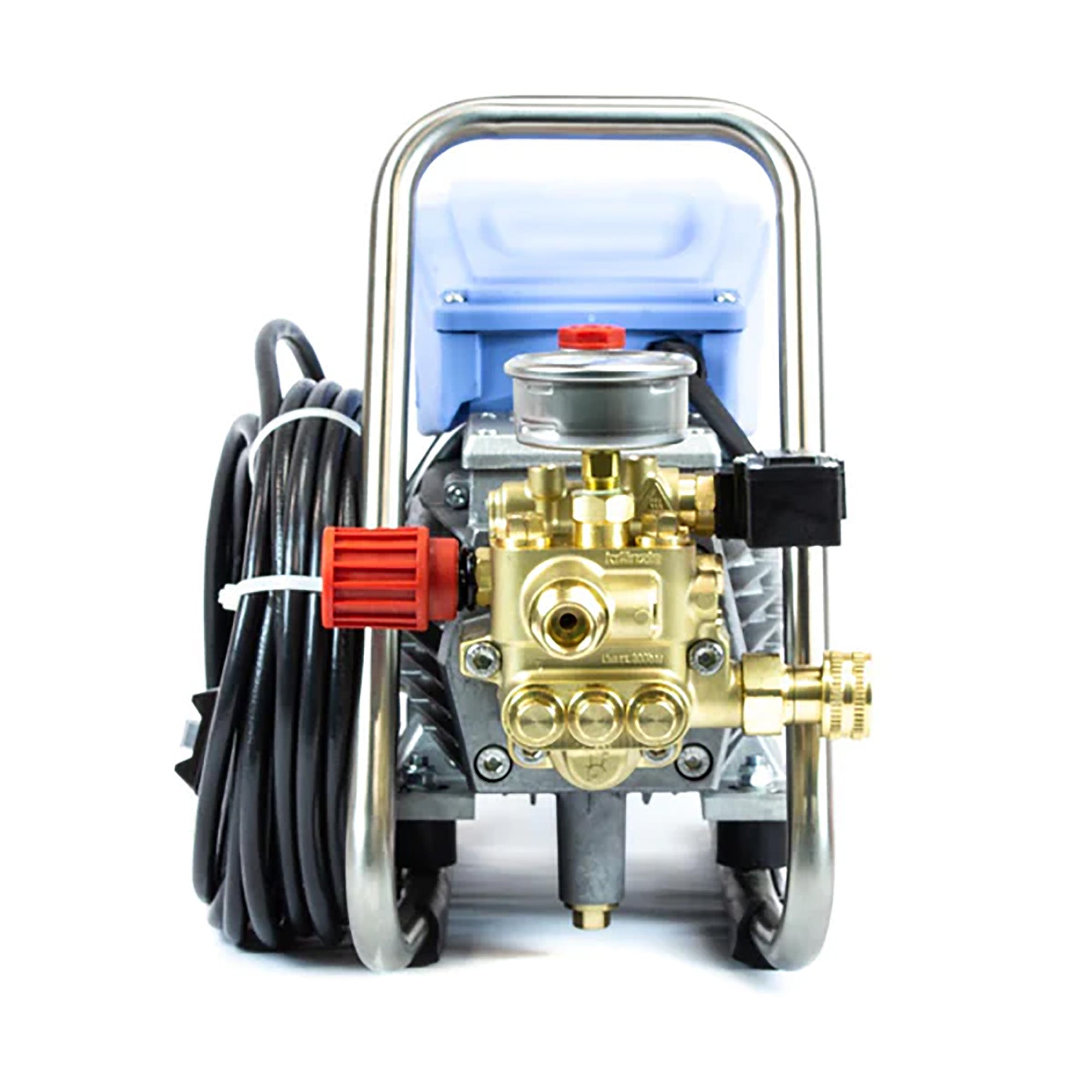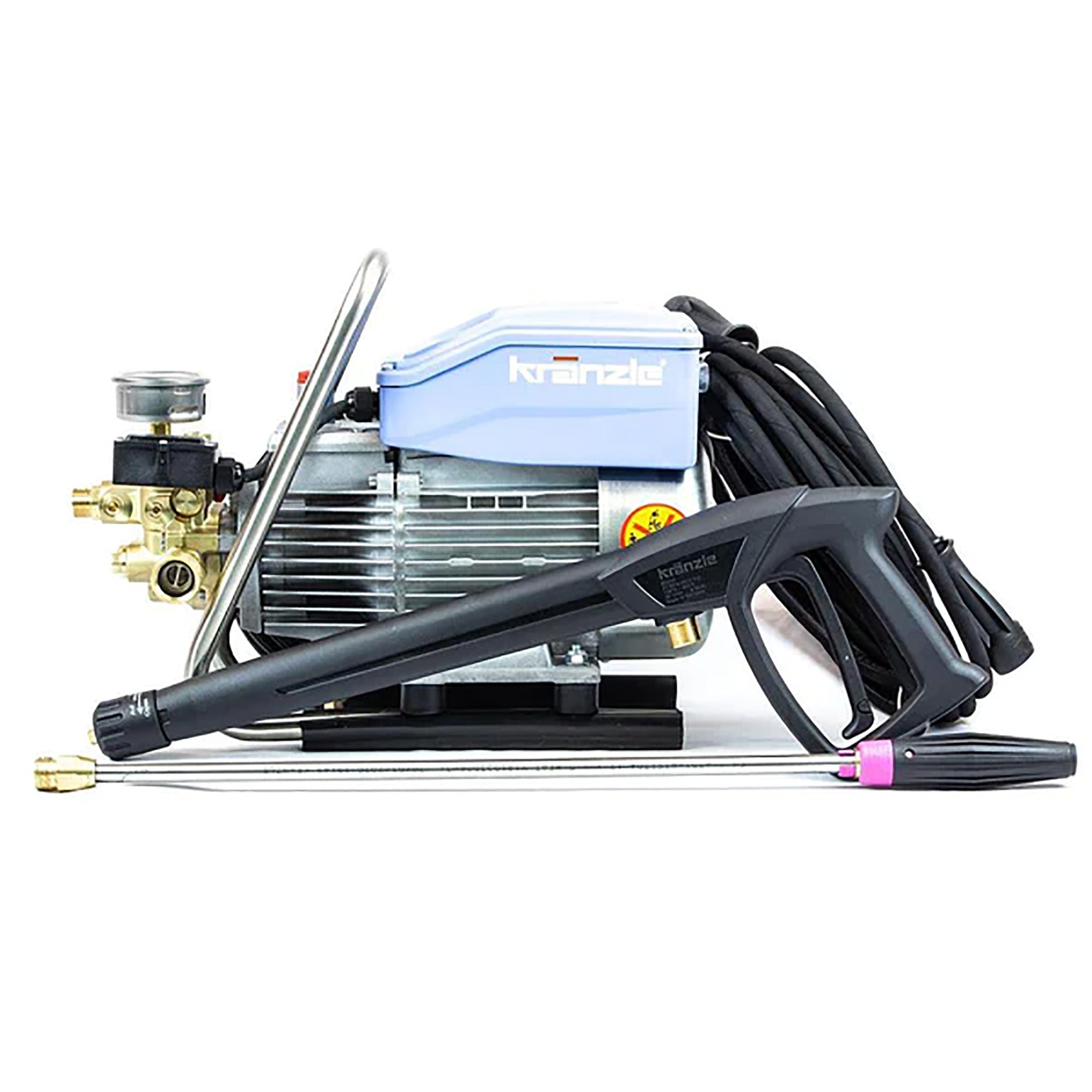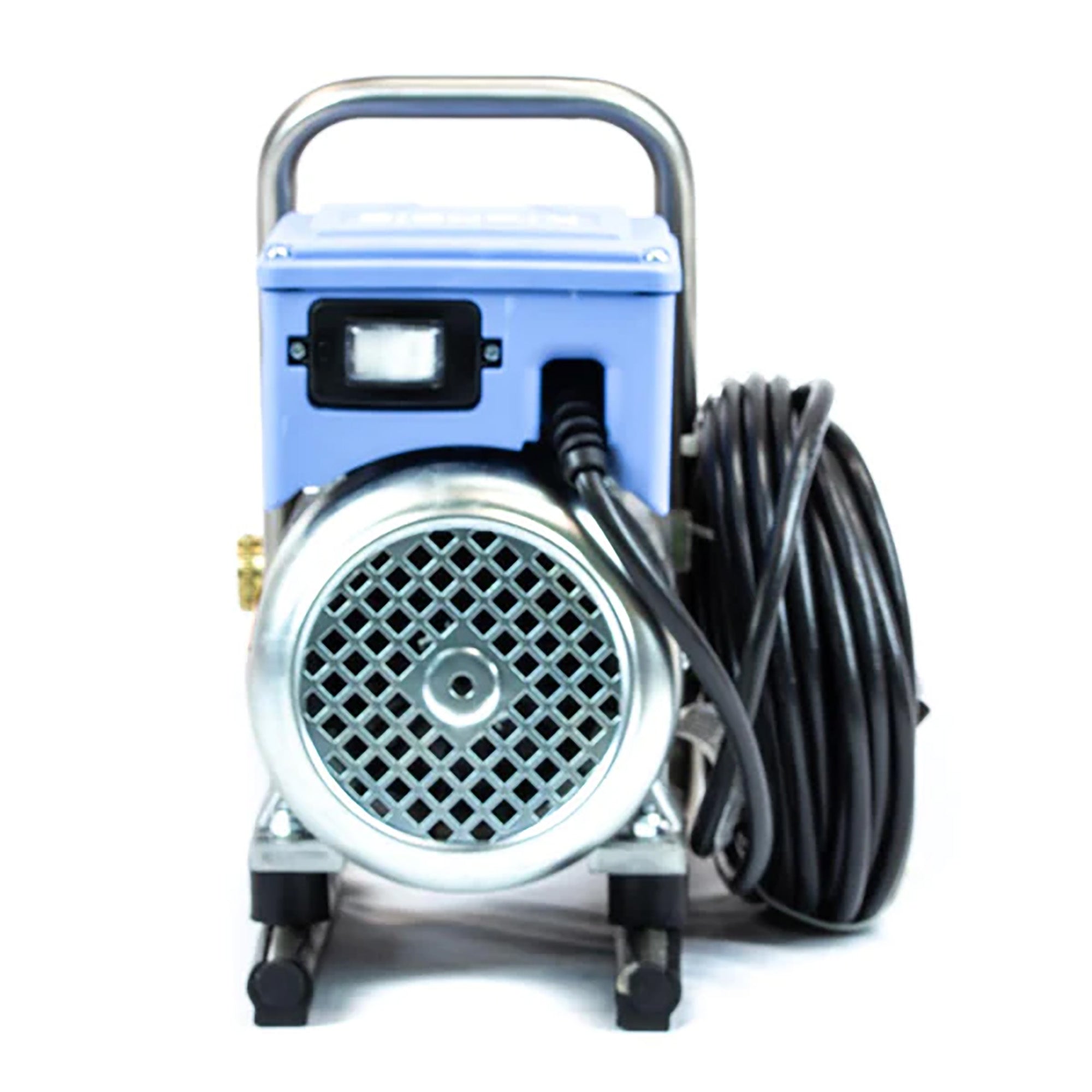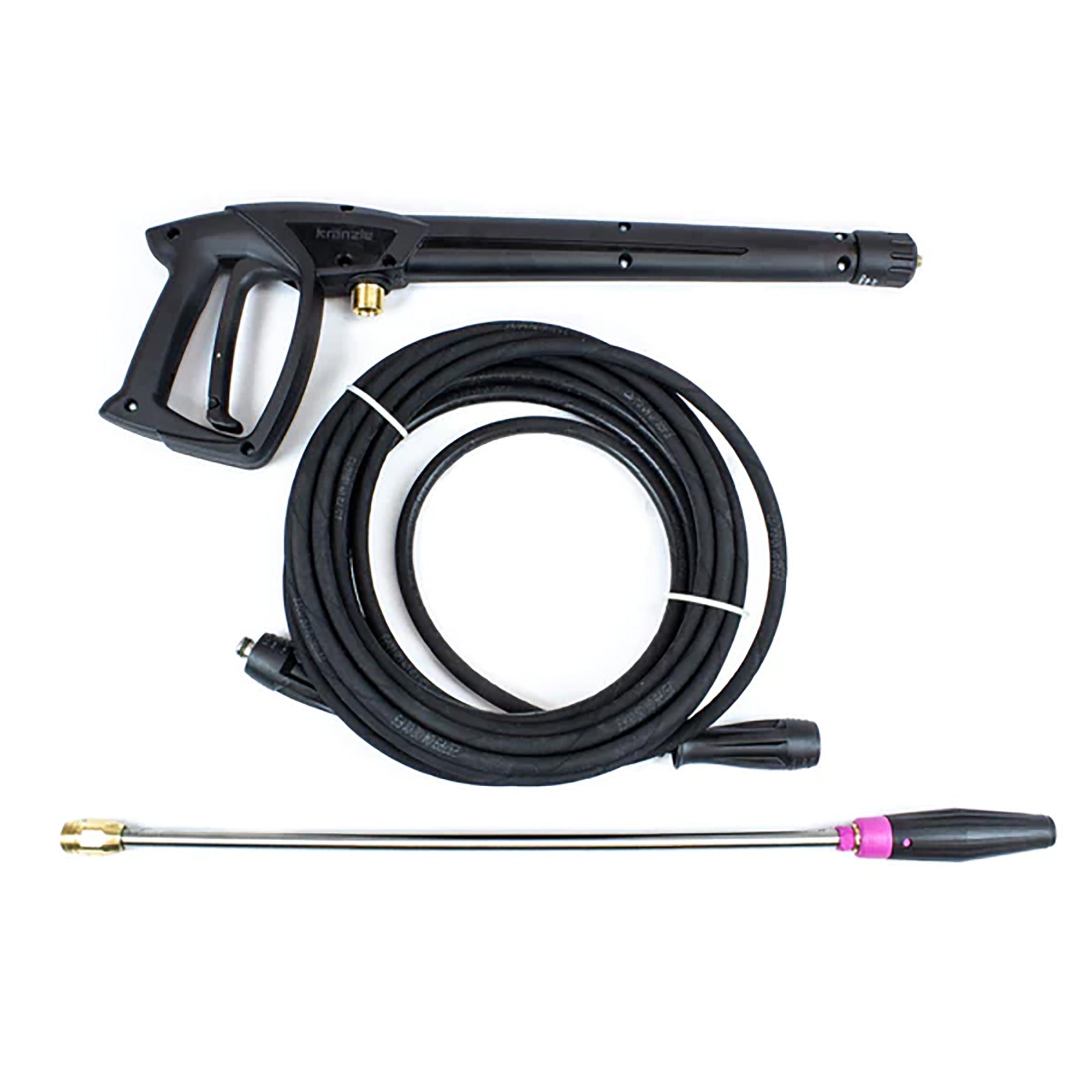 Kranzle K1622TS Pressure Washer
SKU: K1622TS
---
The 1622TS (Total Stop) electric pressure washer produces 1600 PSI, 1.7 gallons per minute and has the beloved total stop feature. Its solid brass pump head and hardened steel piston will give you years of service beyond anything else in its class. Kranzle pressure washers are engineered and manufactured according to strict German standards. They are built to last no matter in what industry you use them. The 1622 TS in particular is a favourite in the car detailing and lite industrial markets (such as 3D printing, silk screening and restaurants).
Pressure Washer Specifications
The 1622TS comes with a Vario-Jet nozzle, hose, wand and gun jet. Just plug it in, turn on the water and get busy!
PSI: 450 to 1600 adjustable
GPM: 1.7
Electrical Requirements: 110V, 15A, 60Hz
Weight: 52 lb
Dimensions: 18 inches length, 7 inches width, 13 inches height
Warranty: 1 year commercial, 2 year residential
33ft hose
Max water temp 140°F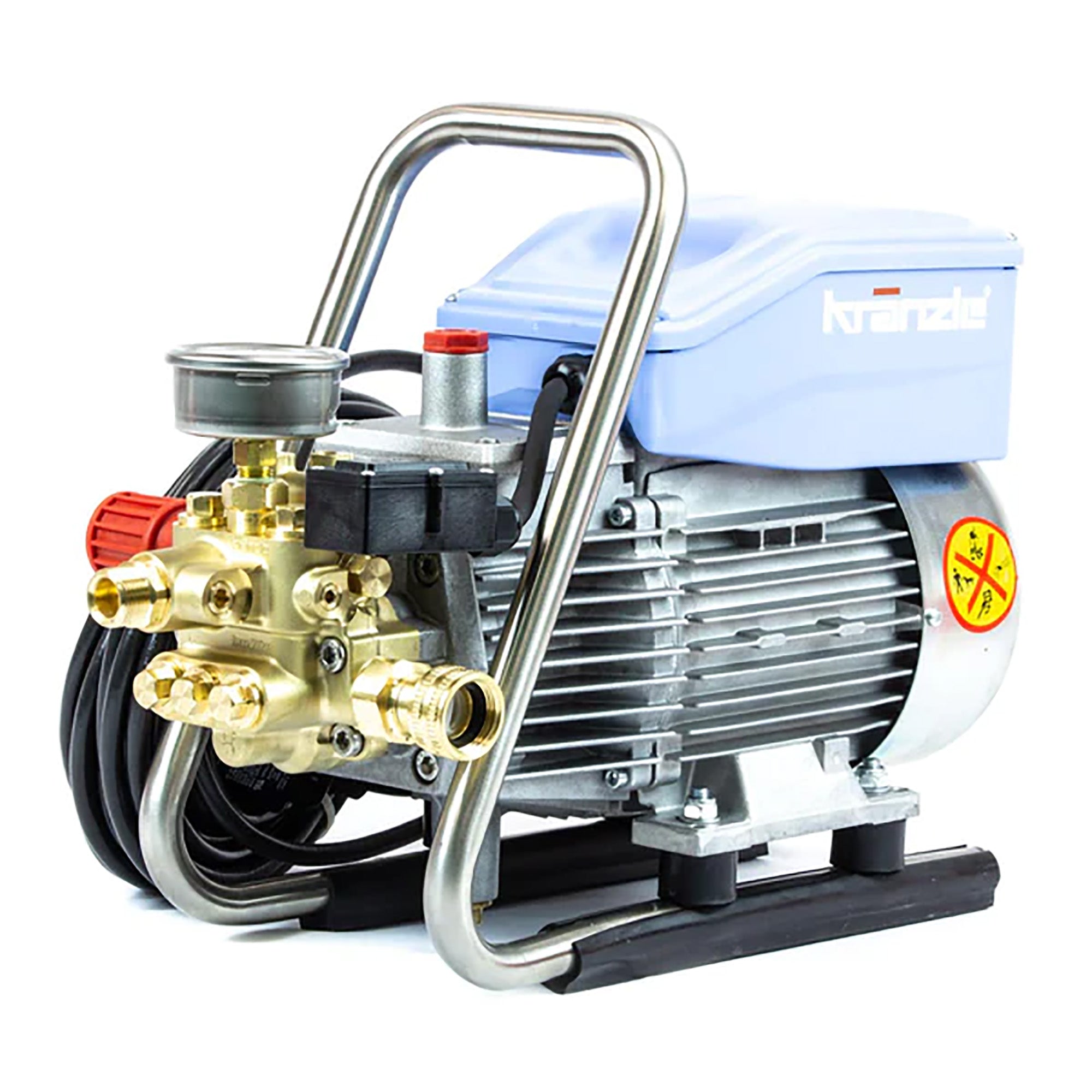 This product has no reviews yet.