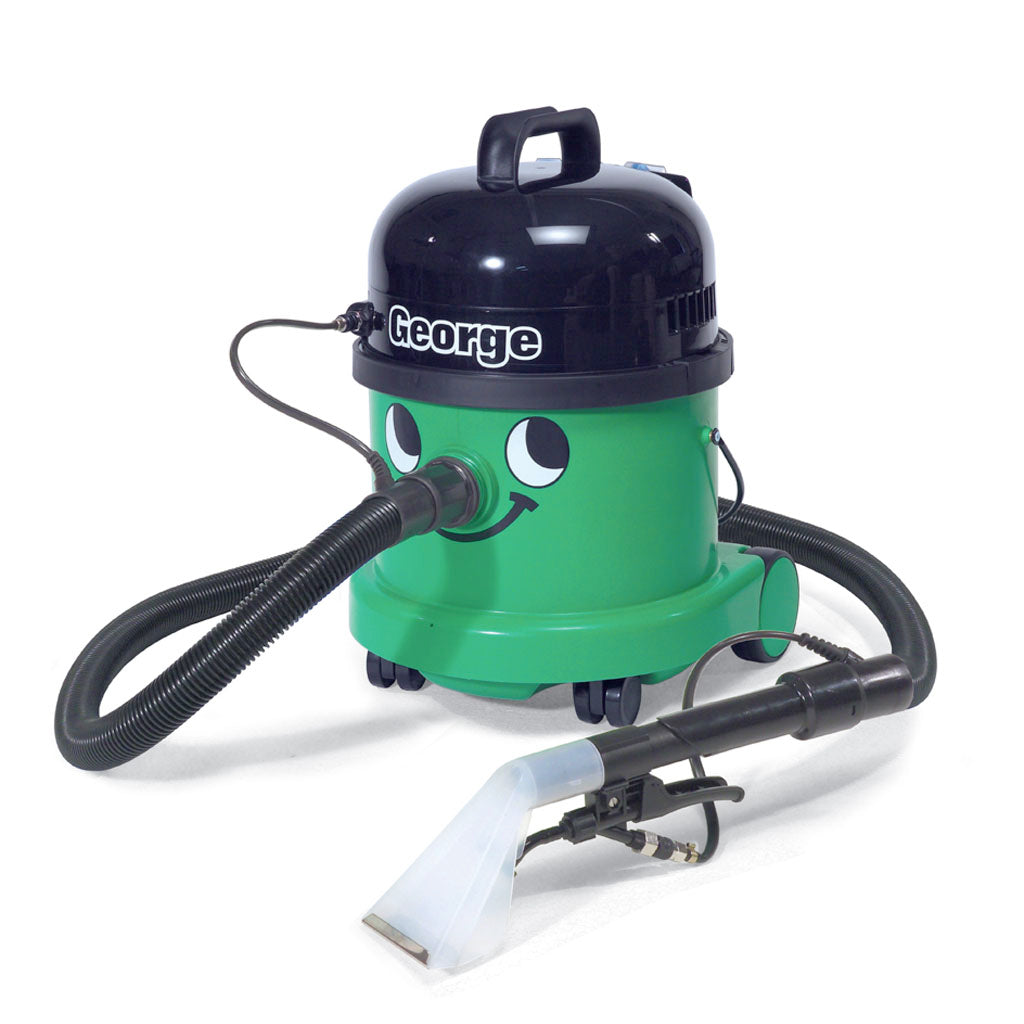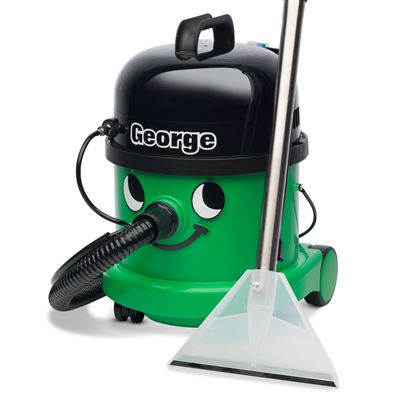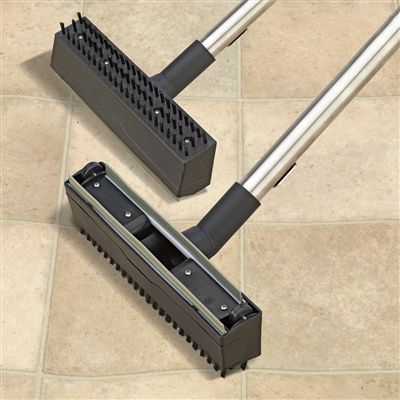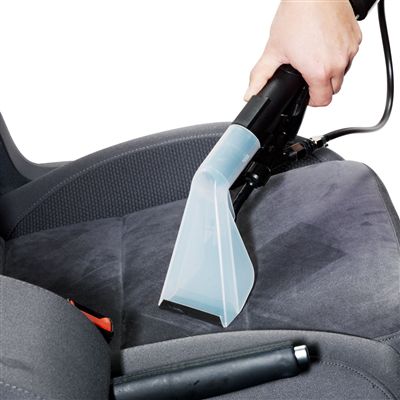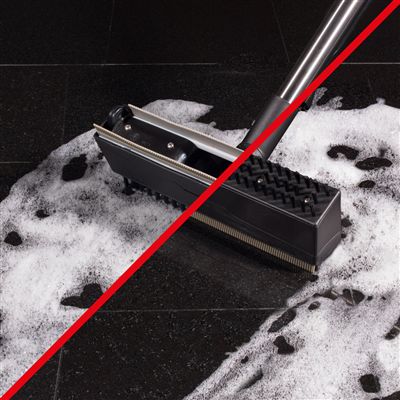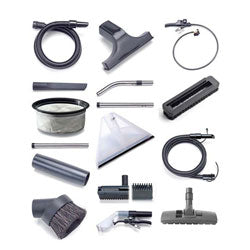 Numatic George GVE370 Canister Vacuum Extractor
SKU: NC-GVE370
---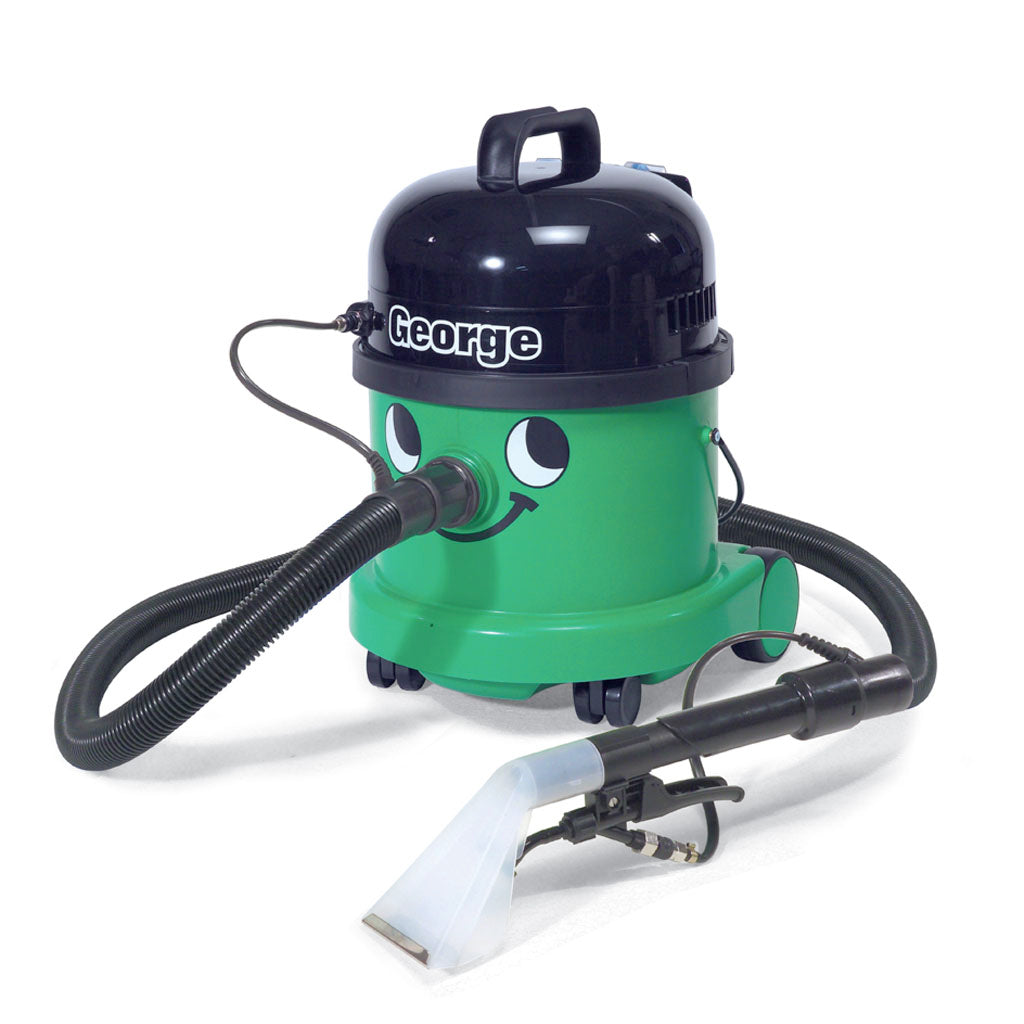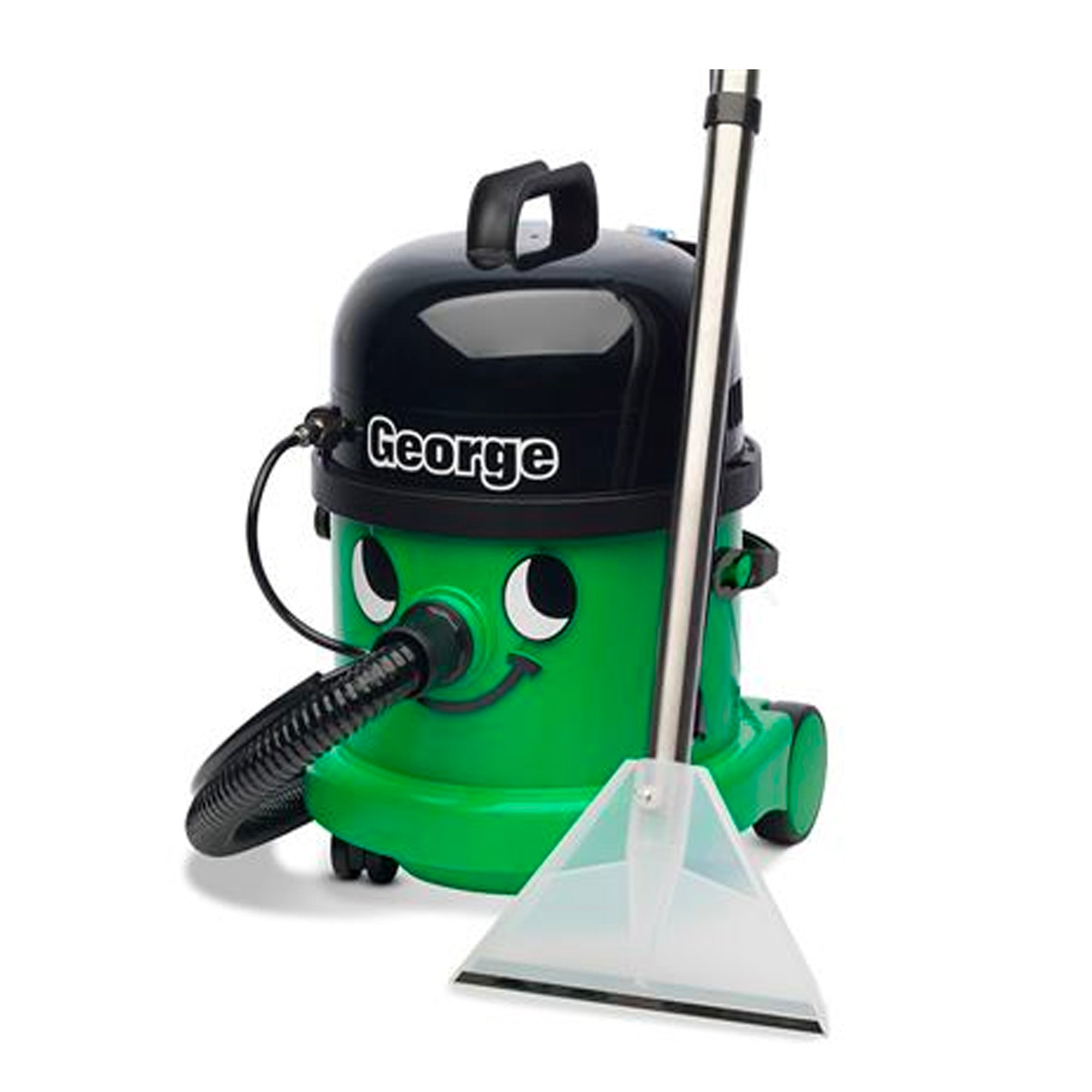 Description
The true "all in one" machine that is totally at home be it in the wet or the dry. This classic "all in one" is genuinely the family friend, dry vacuuming, wet vacuuming, scrubbing and drying hard floors, deep cleaning the carpet, cleaning the upholstery, unblocking the sink, you name it, George is your man.

The combination of our highly efficient TwinFlo' bypass vacuum motor and our powerflo' pump system provides you with professional cleaning standards, anytime, anywhere, ensuring exceptional results. Unique "tank within a tank" design ensures simplicity, cleanliness and efficiency as it allows an easy to fill and quick to change system.

The George design is in itself based entirely on our Cleantec professional range of machines; designed to work extensively and for long hours and functioning to a professional standard.

When it comes to dry vacuuming you have big filters, use of Hepaflo dust bags, and you have a superb combination floor nozzle. In the wet mode, a simple exchange of the dry filter for the safety float valve allows any number of wet tasks to be achieved.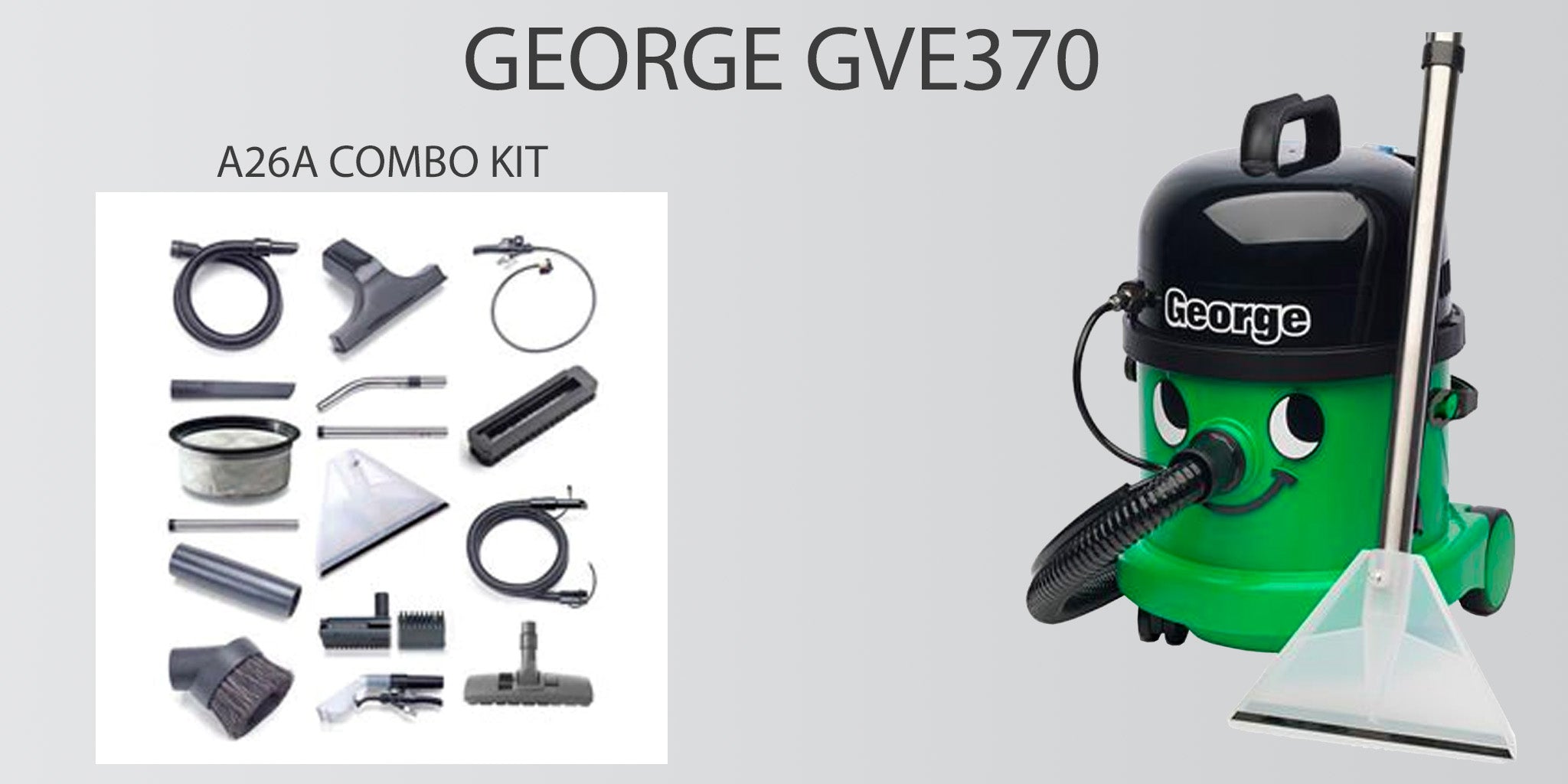 Accessories Included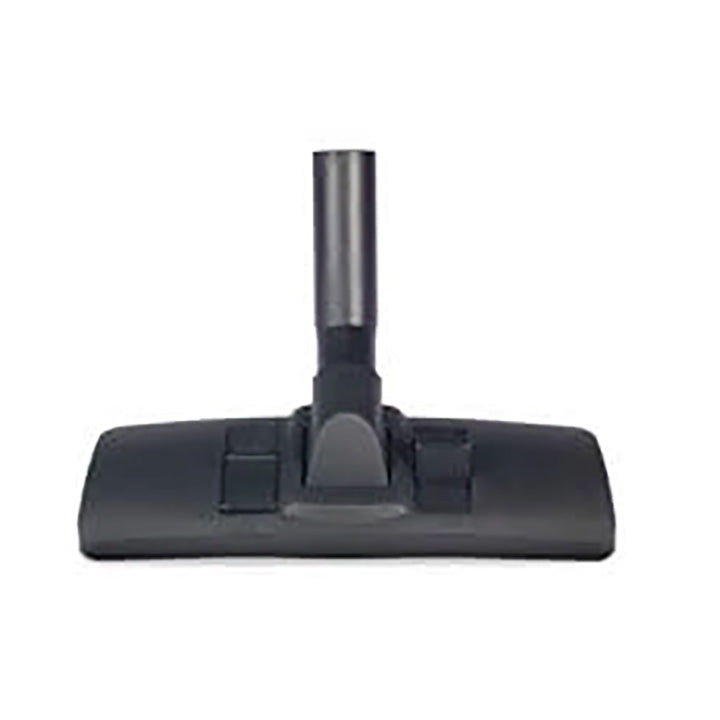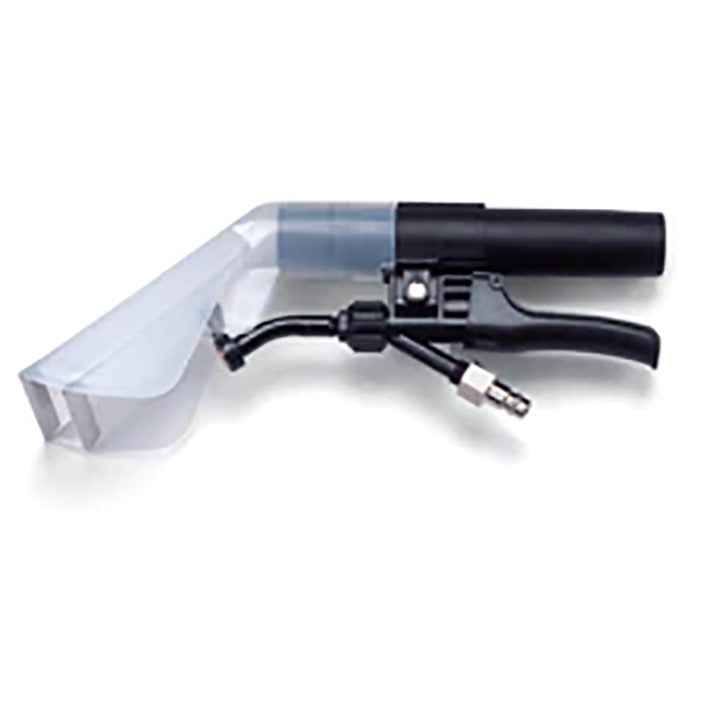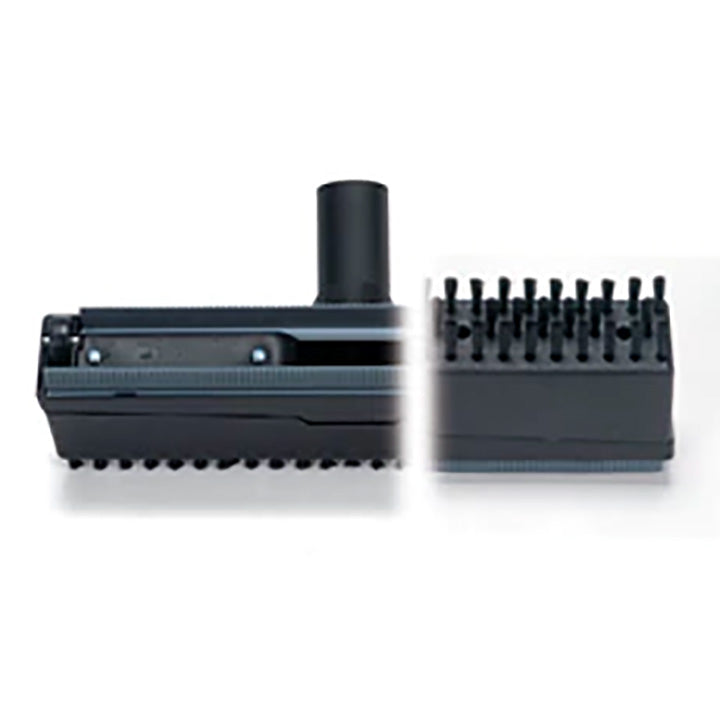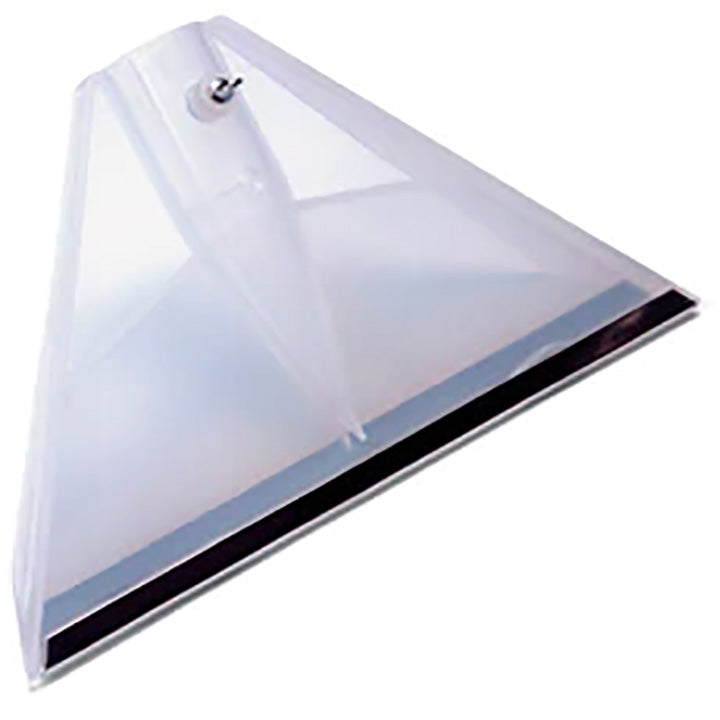 Features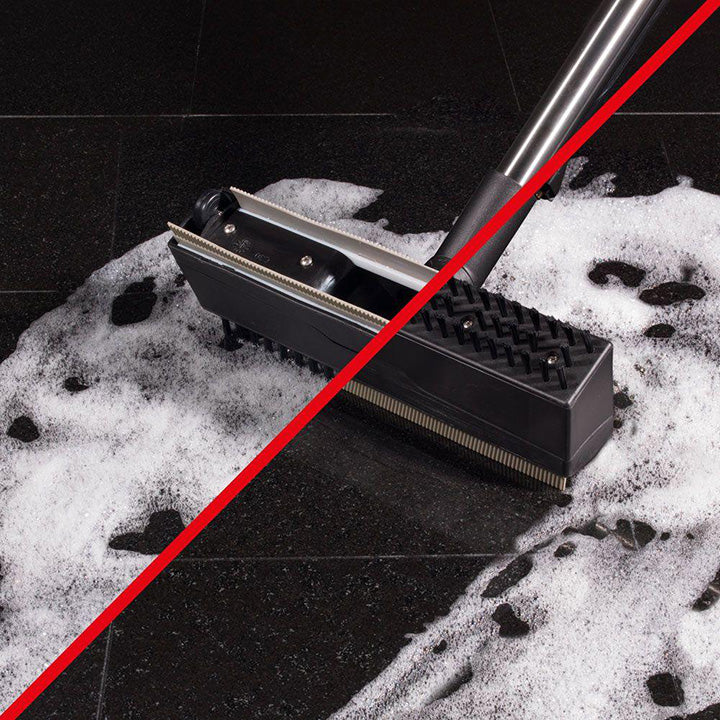 Perfect For Wet Vacuum
The combination of our highly
efficient turboflo vacuum turbine
and the power flo pump system
provides you with professional
cleaning anytime, anywhere,
providing exceptional results.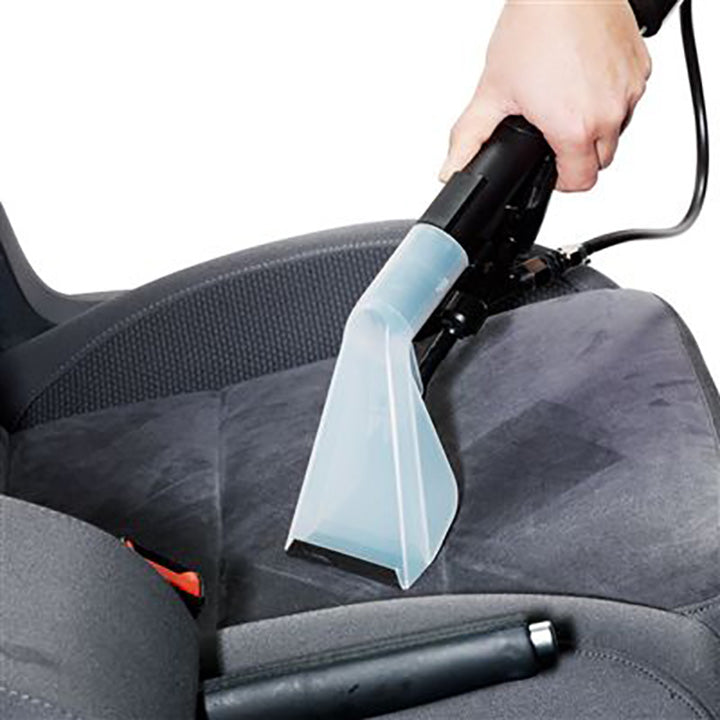 The "George" is the Most Useful and Versatile 3 in 1 Carpet Cleaner
for cleaning
carpets and upholstery.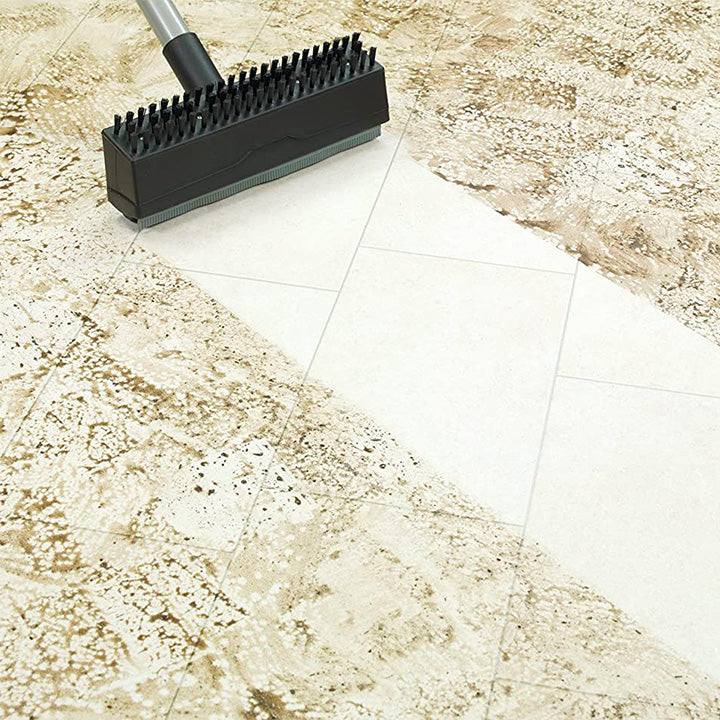 Clean Hard Floors
Often, mops and steam cleaners
don't separate clean and dirty
water and simply push dirt around.
George takes water and detergent
from the clean water tank, breaks
down grease and grime, and cleans
the floor with his unique dual
scrub brush. He then sucks-up the
water into the dirty water tank,
leaving your floors clean, hygienic
and touch dry!

NaceCare Quality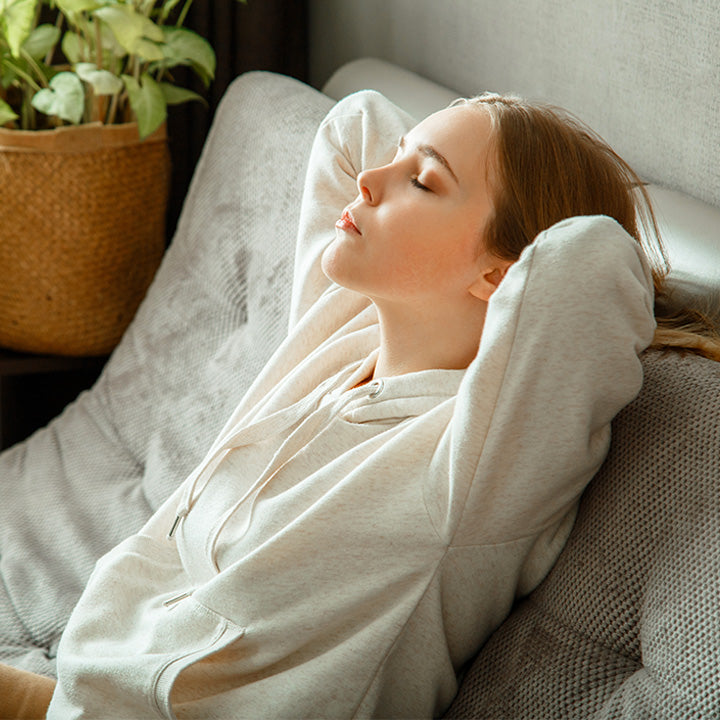 Reduced Noise Levels
Reduced Noise levels are better for shared spaces and open concept designs.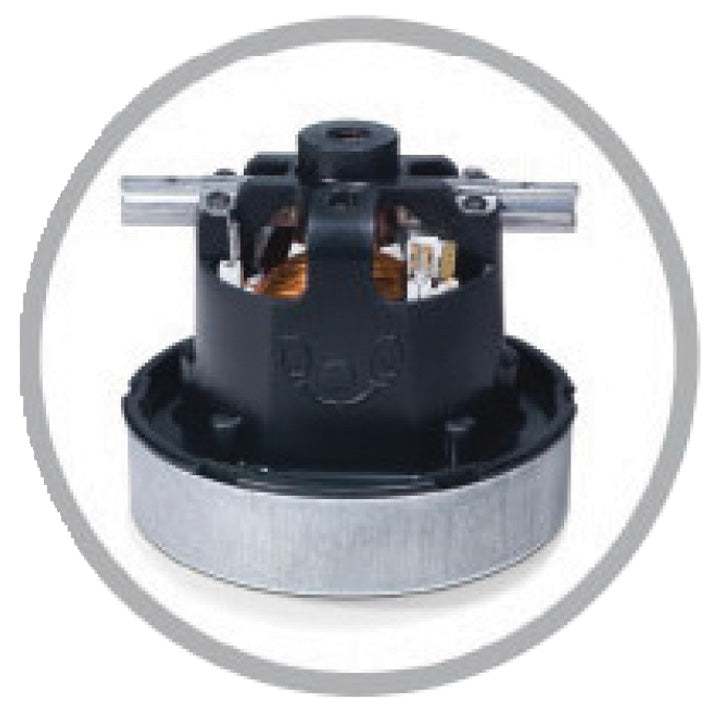 Inceased Motor Life to 2000+ Hours
Longer machine life and less down time. Our motor warranty is 10 years residential.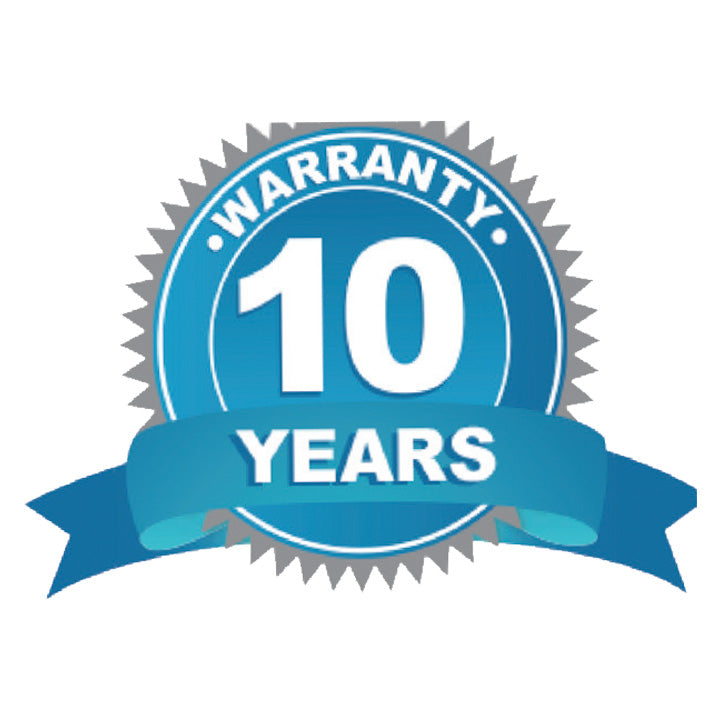 Industry Leading 10-Year Warranty
10 years as long as NaceCare OEM Vacuum Bags are used in the machine.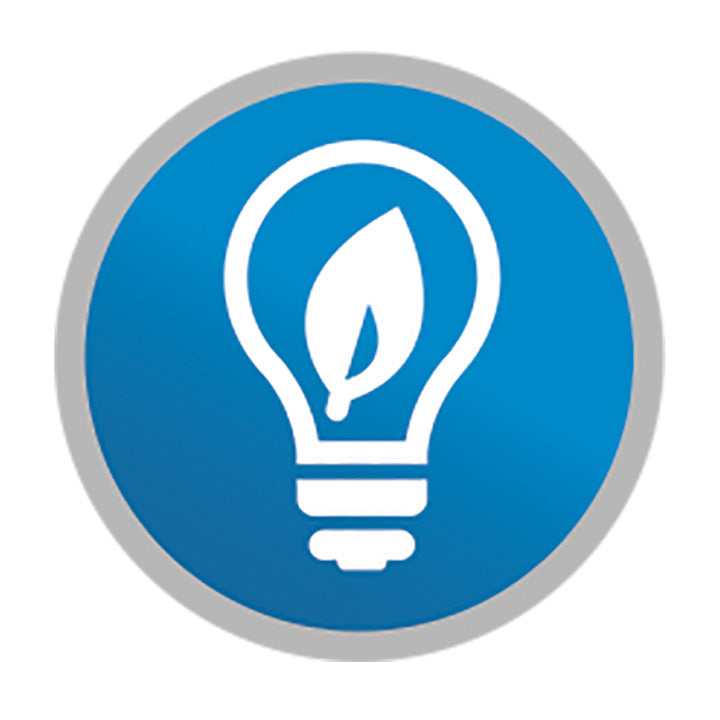 Reduced Energy Consumption by 40%
Reduced energy costs without sacrificing cleanliness or carpet appearance.
Related Products
Vacuum Bags For Numatic Charles and George - Pack of 10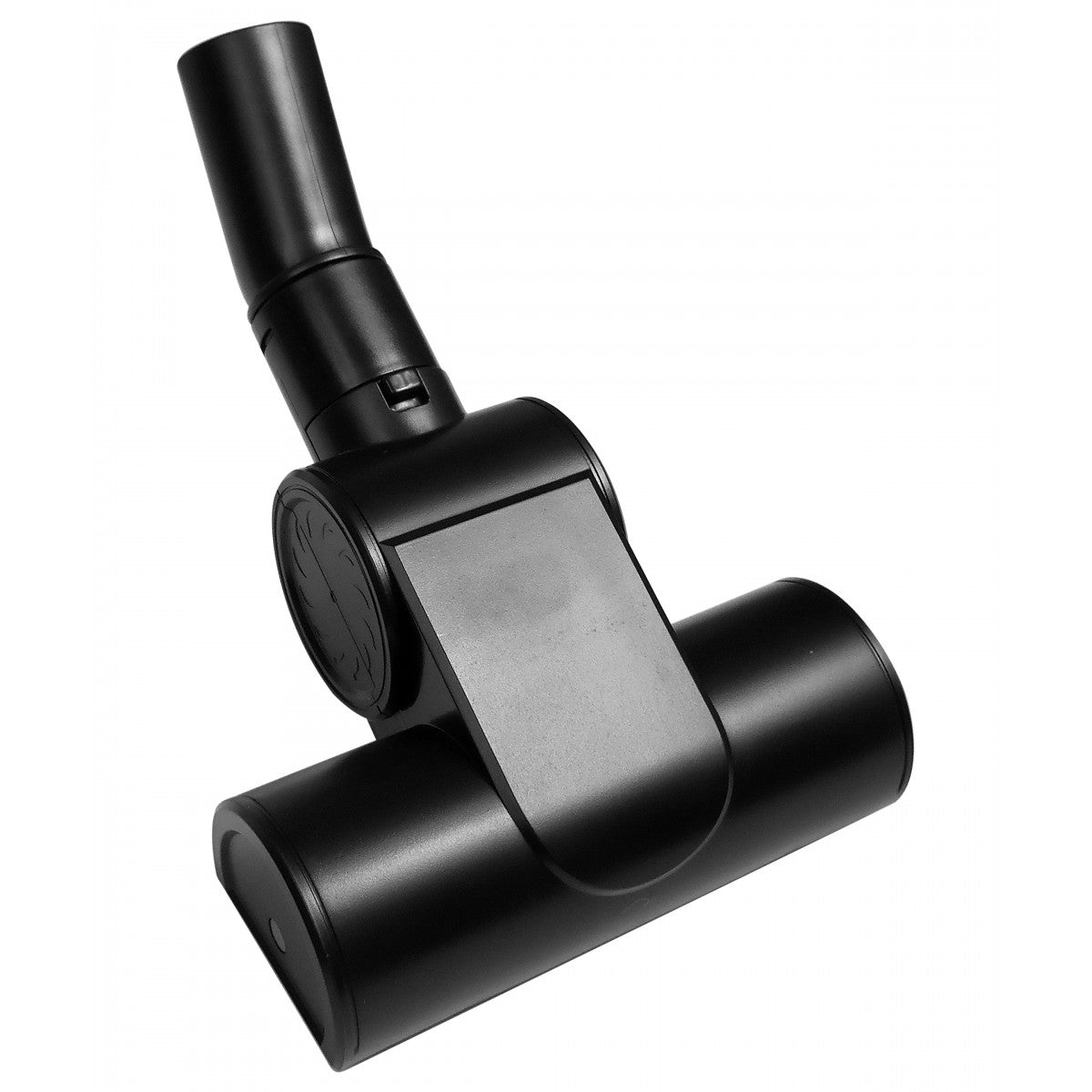 Air Driven Hand Turbine Accessory For Carpeted Stairs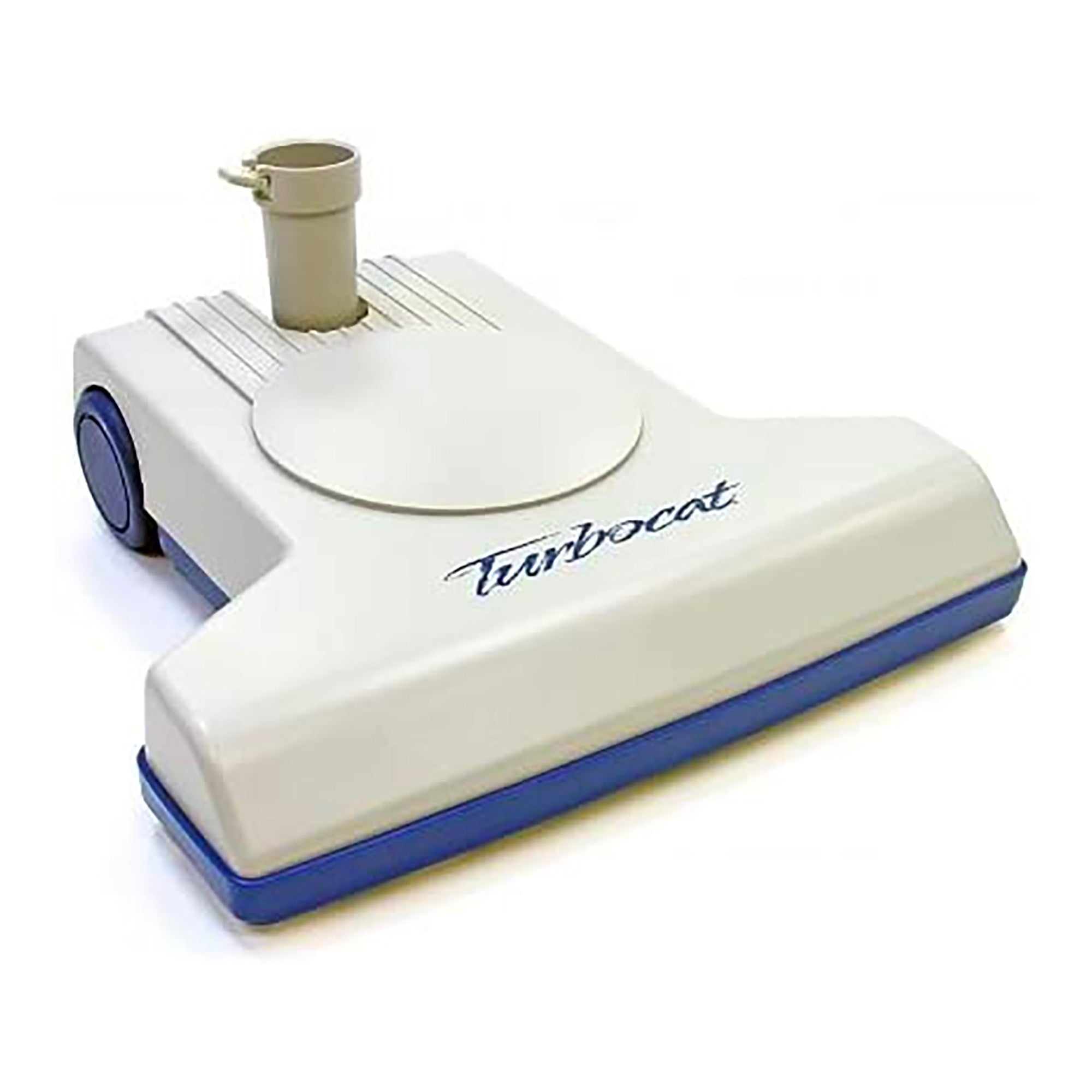 Central Vacuum TurboCat Air Driven Turbine Power Brush - Fits All Wands
Warranty Information
Motor: 10 years as long as NaceCare OEM Vacuum Bags are used in the machine otherwise it is reduced to 2 years.

Parts: 10 years on switches, tanks and electrical parts excluding wear items.

Labour: 3 years
This product has no reviews yet.