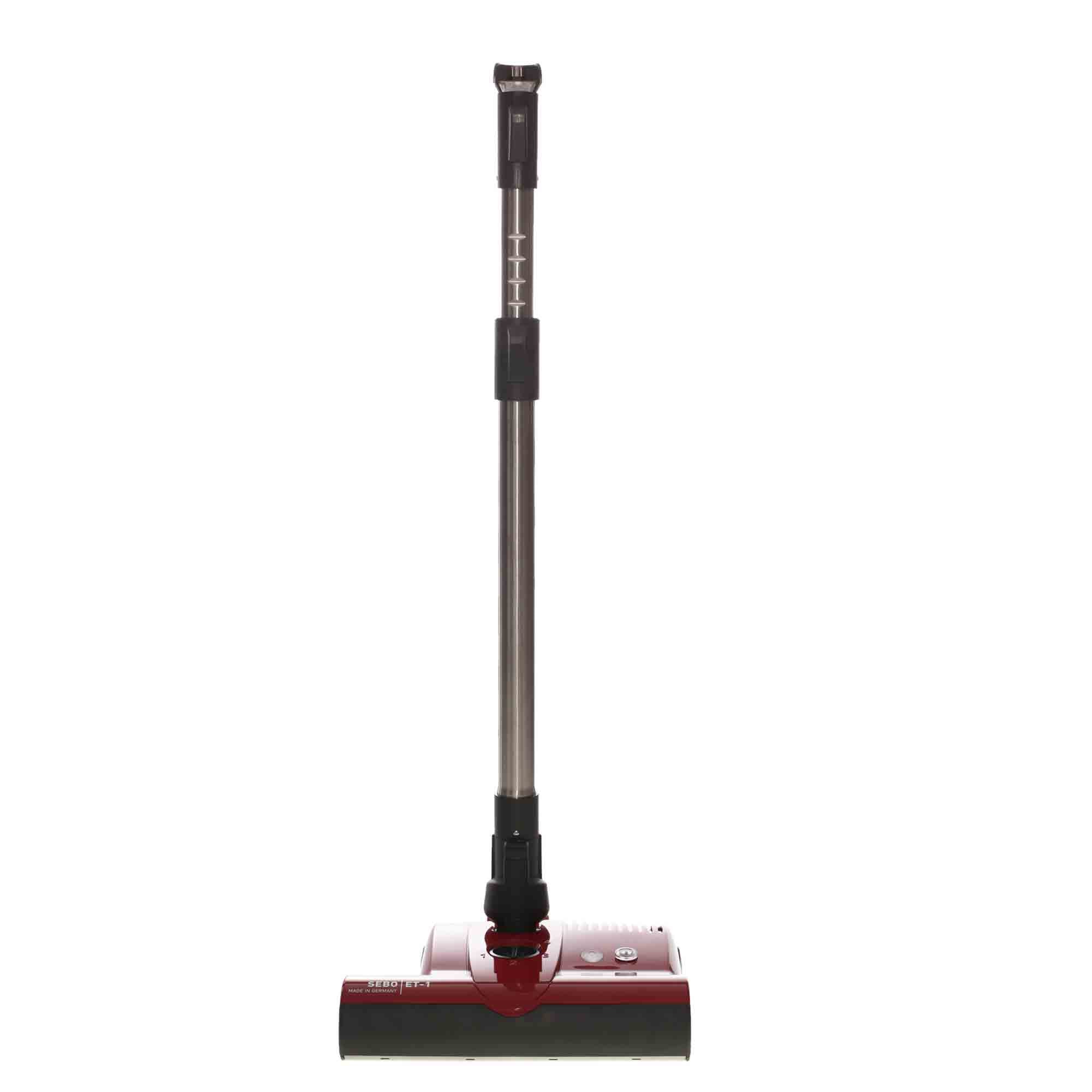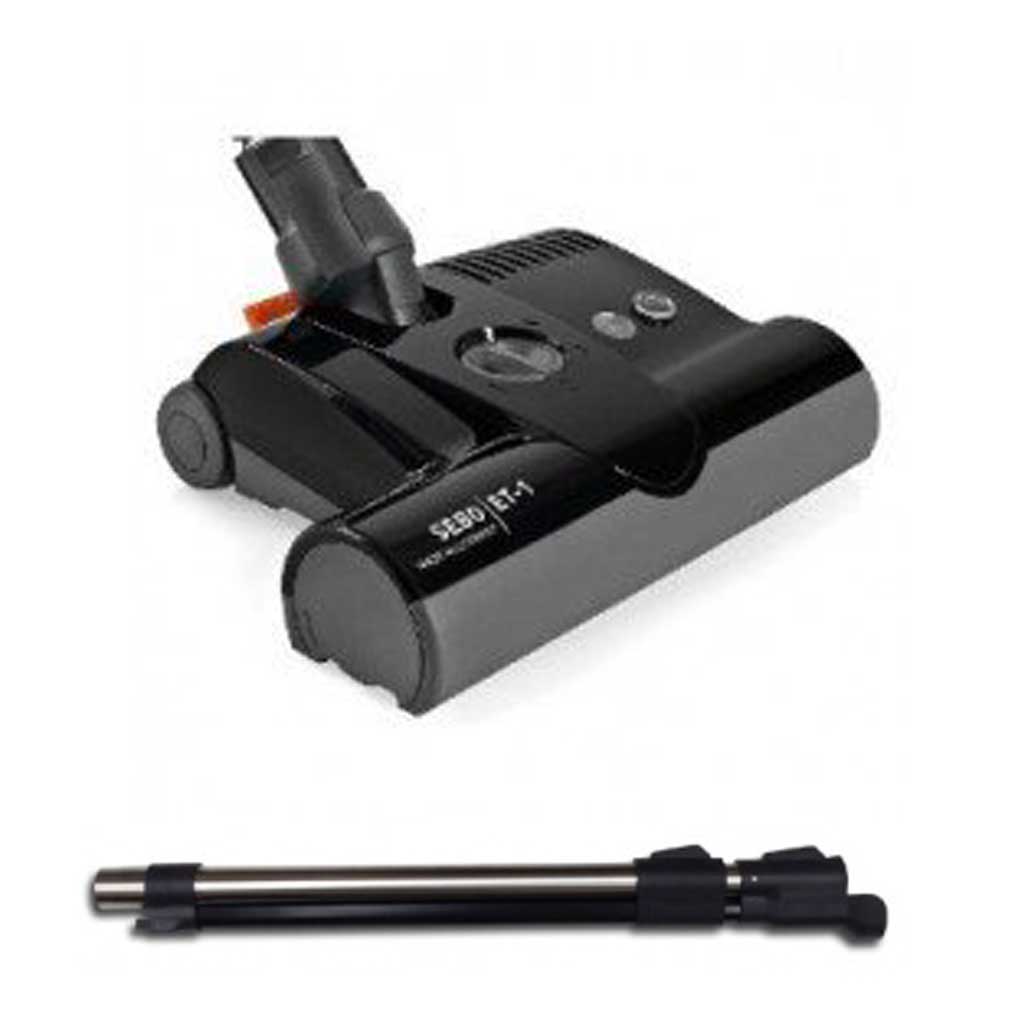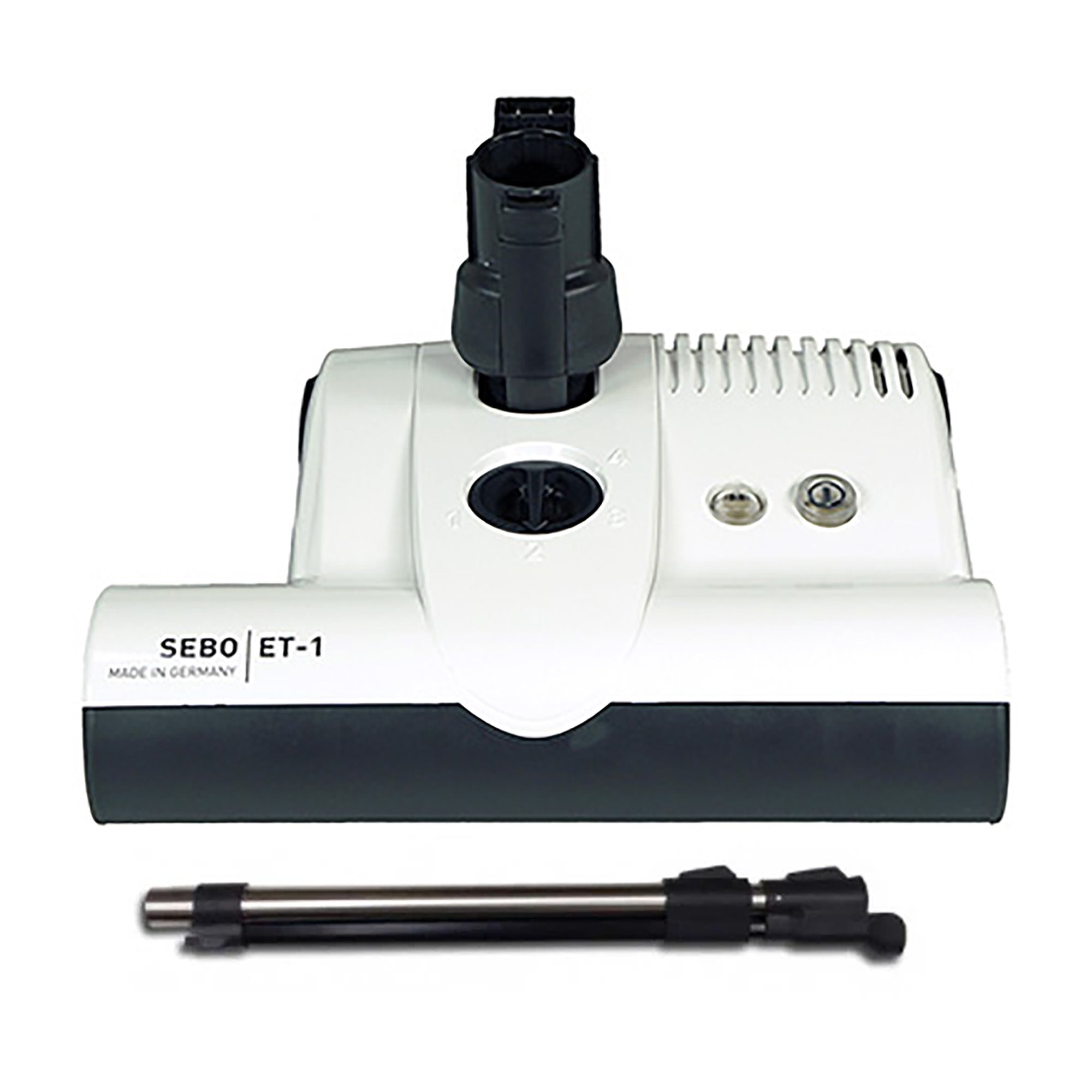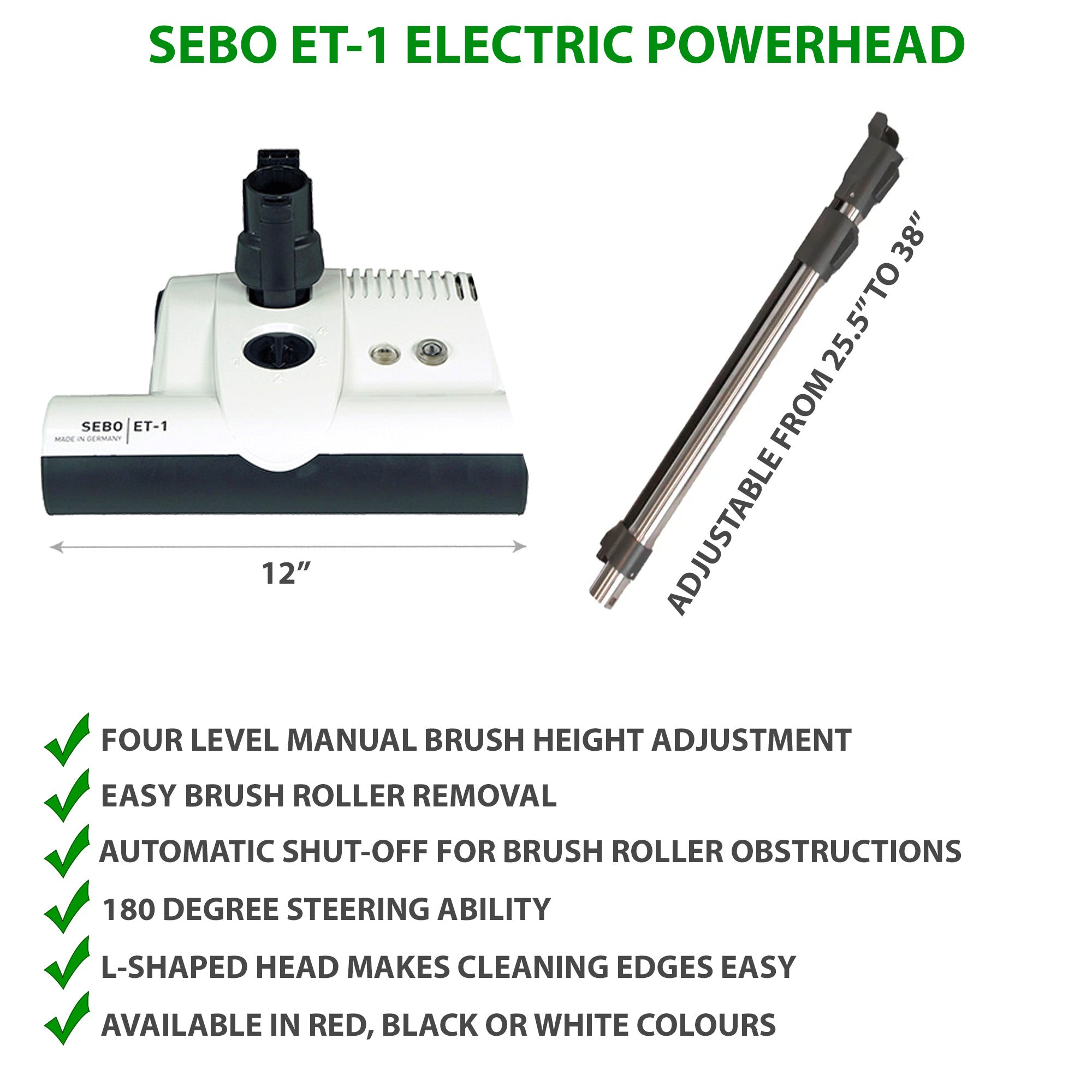 SEBO ET-1 Electric Power Head with Wand
SKU: SEBO-ET-1-wand-red
---
SEBO ET-1 Electric Power Head with Wand
The SEBO ET-1 Powerhead aggressively cleans carpets and hard floors. The brush roller may be turned off to clean delicate rugs & hard surfaces. Along with its ability to deep clean floors, the SEBO ET-1 is equipped with the most amazing steering capabilities that provide easy maneuverability around furniture. A smart "L-shaped" head is designed specifically to make edge cleaning effective and easy!
Also included, is a convenient clog removal door & an orange warning light with automatic shut off for brush roller obstructions. Warning light remains illuminated during use if brush height is set too high or when the brush roller should be replaced because of wear.
Key Features
12-inch Power Head width
Four-level manual brush height adjustment
A flat-to-the-floor 3 1/2-inch profile
It's 180-degree steering ability is highly maneuverable around furniture
A convenient clog removal door
Warning light to indicate incorrect height setting or a worn brush roller
Brush obstruction warning light with automatic shut off
Manual brush roller shut off provides straight-suction cleaning of delicate rugs and hard floors
Easy brush roller removal for cleaning or replacement
The L-shaped head easily cleans edges and under counters
A central vacuum wand adapter is available
Excellent for pet hair removal
Five-year warranty
Warranty
5-year warranty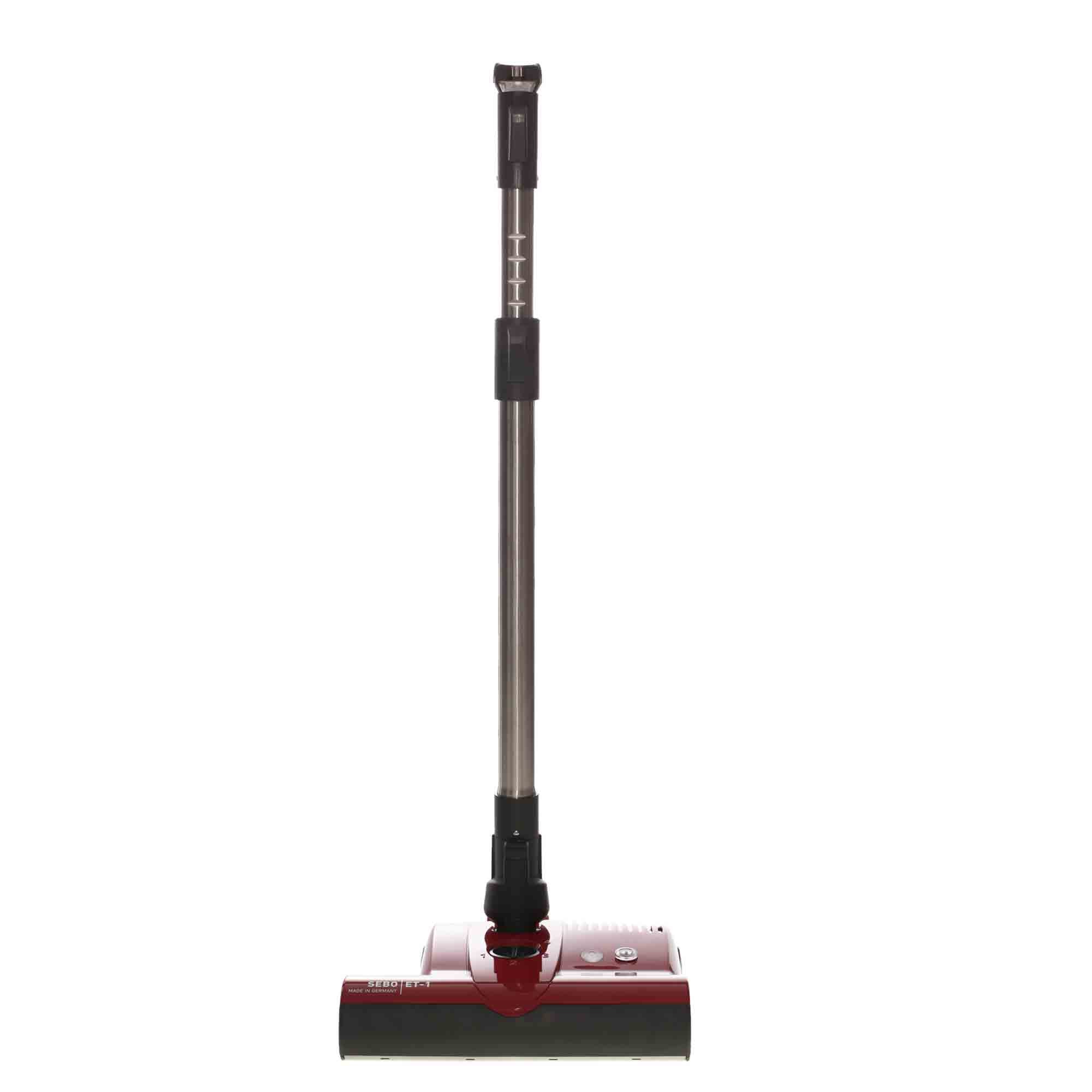 This product has no reviews yet.