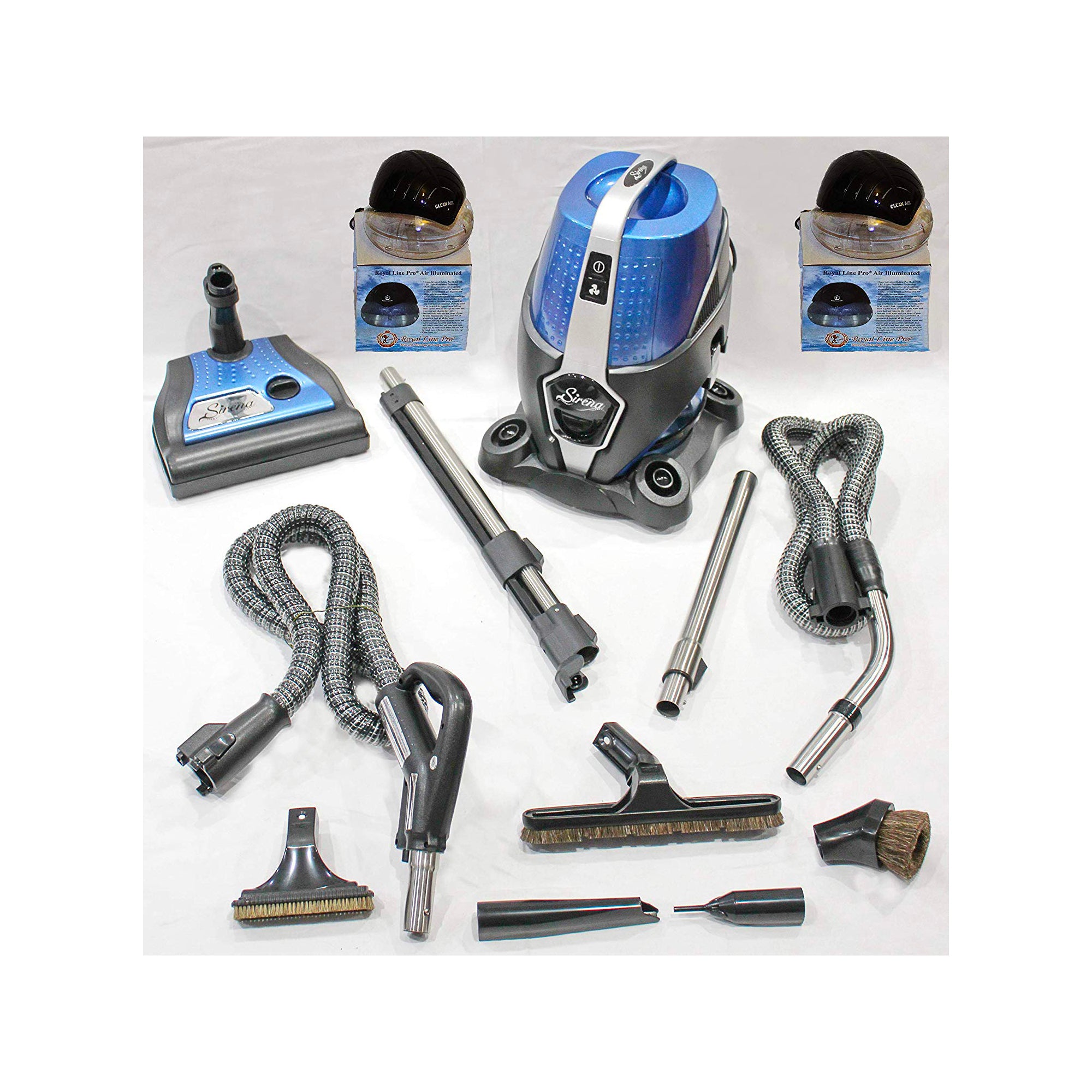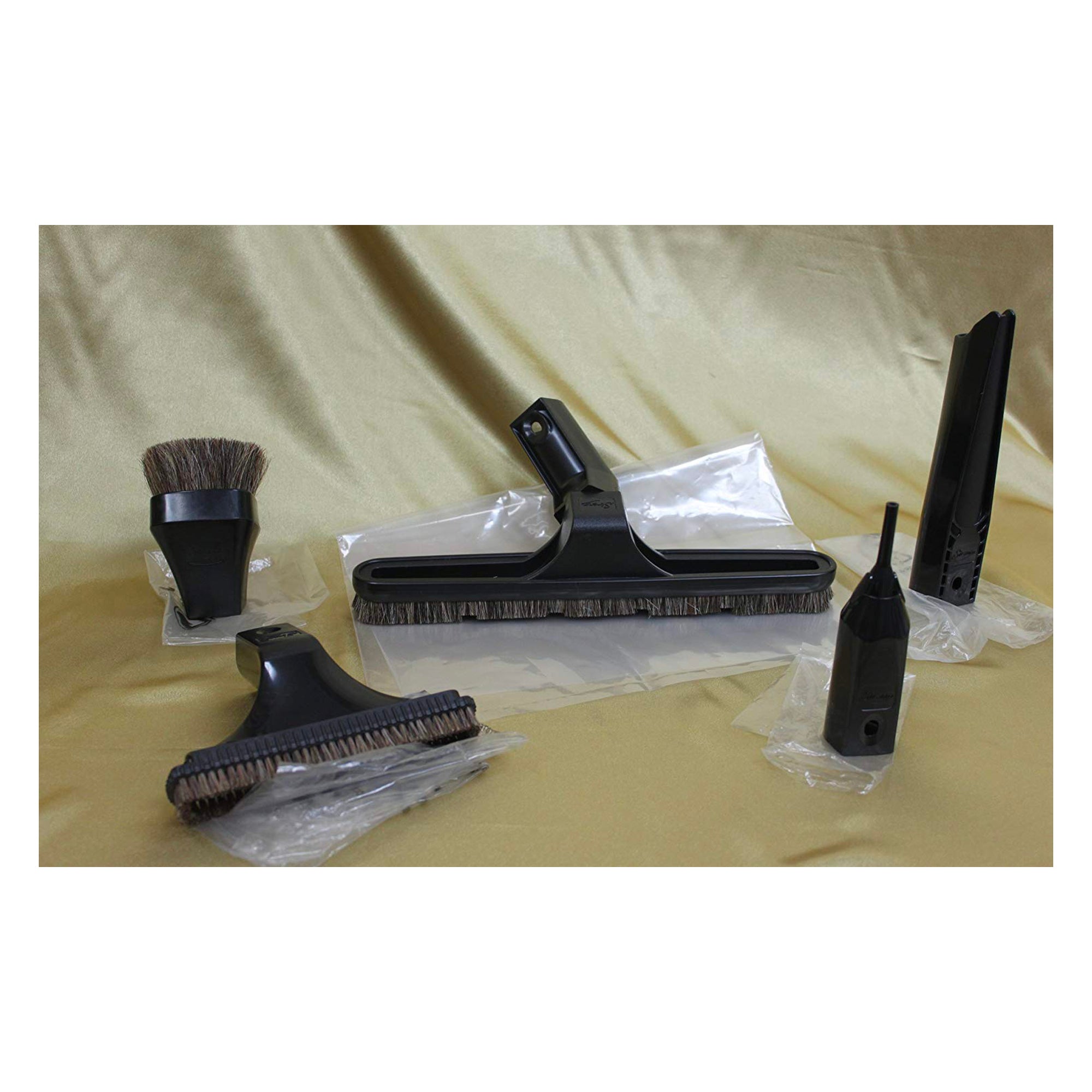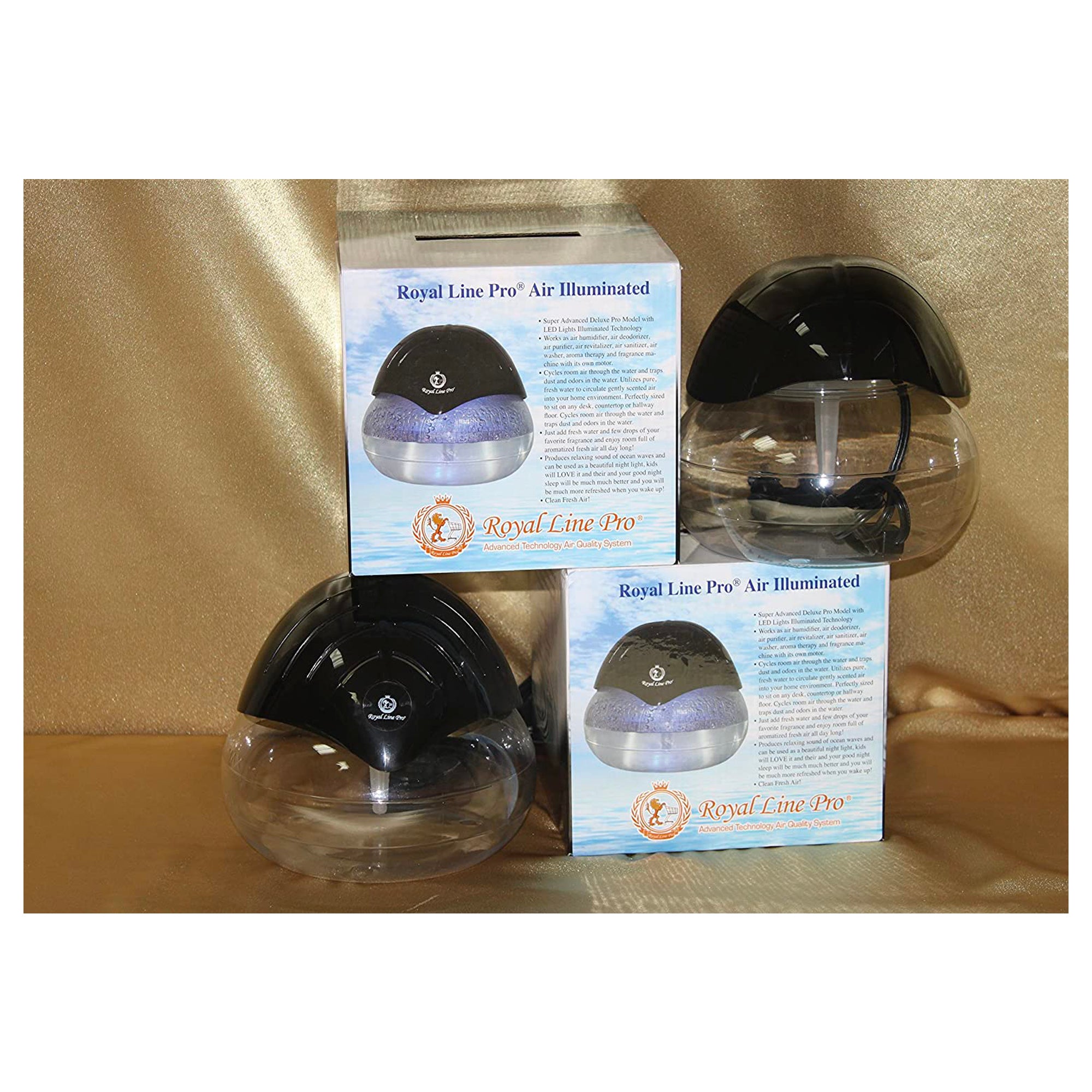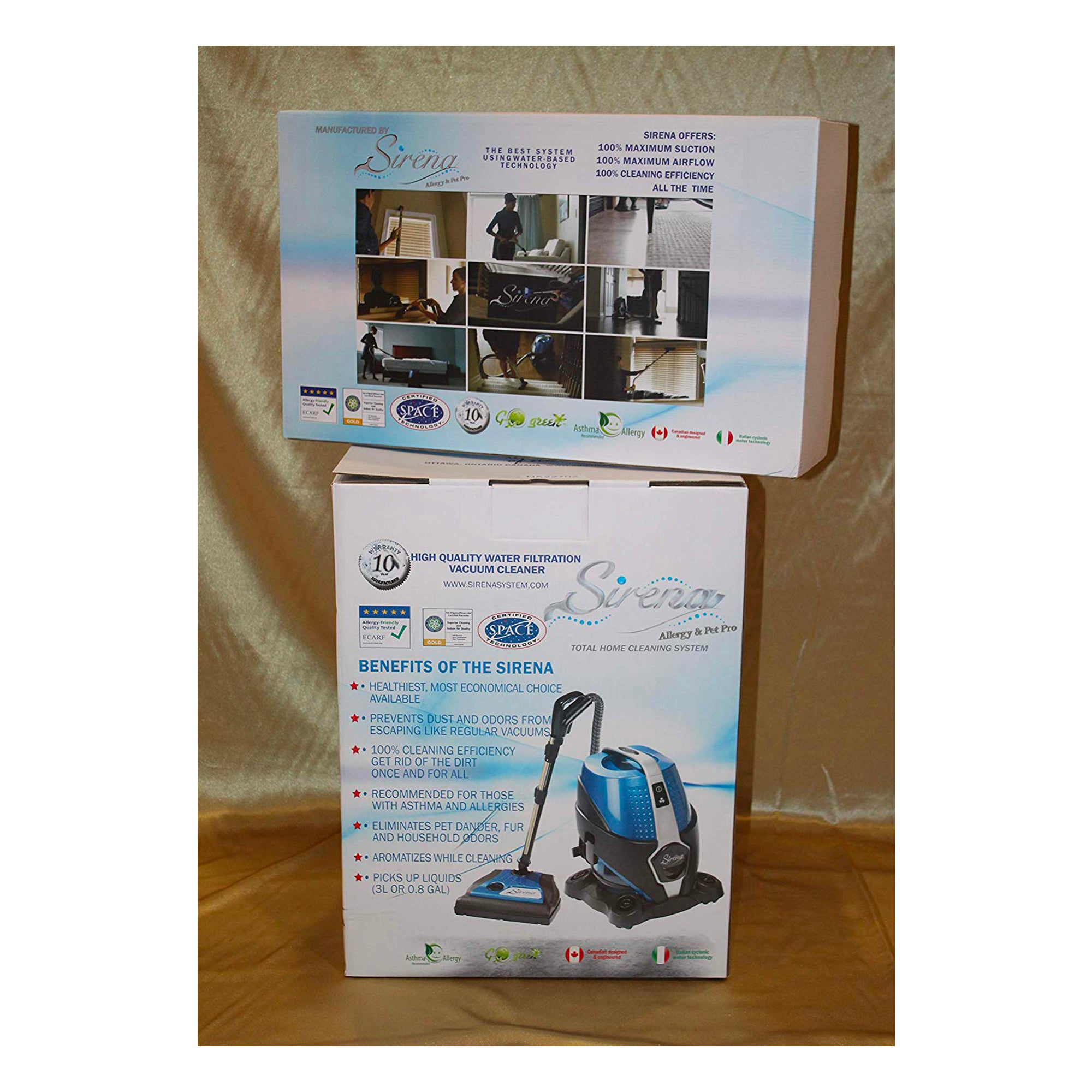 Sirena Canister Vacuum - 2 Speed with Ultra Deluxe Bonus Package
SKU: B01910SH8G
---
New 2-Speed Sirena Vacuum Newest Model Ultra Deluxe Bonus Package W/2 Exclusive Extra AIR Purifiers Aroma Therapy Machines
NEW Sirena 2-speed vacuum newest model w/2 (Two) Royal Line Pro Air Purifiers to clean,humidify,aromatise & purify air in your home. 

SIRENA Water Based 2 Speed Vacuum Cleaner (10 Year Warranty on 2 Speed Italian Motor) Water and Hepa Filtration High Quality - Unique Modern Design - Stylish - Effective. Canadian Designed and Engineered 2 Speed 1200 Watt Italian Motor (High and Low Speed) Low Speed is a water-based air filtration system to clean, remove odors, purify and aromatize the air inside your home. Excellent for many breathing disorders like Sinuses, Allergies

High Speed to be used for vacuuming, cleaning and dusting. Sirena's water-based filtration makes it a fundamentally superior vacuum. Like Mother Nature, Sirena uses water as its filter. Separator technology forces air into the water, keeping dirt from being exhausted into your air. Dirt is trapped within the water. The air in your home is water-washed, and returned fresh and clean. Water never clogs the way bags and filters do. Sirena cleans 100% of the time - at 100% efficiency.

Sirena Complete System (includes all tools shown) The heart of the Sirena Cleaning System is a 1200w dual speed Italian-made motor.Sirena System features state-of-the-art water filtration technology coupled with a washable HEPA filter. The system includes all accessories. TEN YEAR MOTOR WARRANTY In Stock Ready for Immediate Shipment. EXCLUSIVE DOUBLE BONUS INCLUDED: not one but TWO (2) UNITS: Brand New NEWEST Model! LARGEST SIZE in its class! 

Works as air humidifier, air purifier, air deodorizer, air revatilizer, air sanitizer, air washer, aroma therapy and fragrance machine with its own motor.Cycles room air through the water and traps dust and odors in the water. Utilizes pure, fresh water to circulate gently scented air into your home environment. Enjoy aromatized fresh air all day long! Also produces relaxing sound of ocean waves and can be used as a beautiful night light.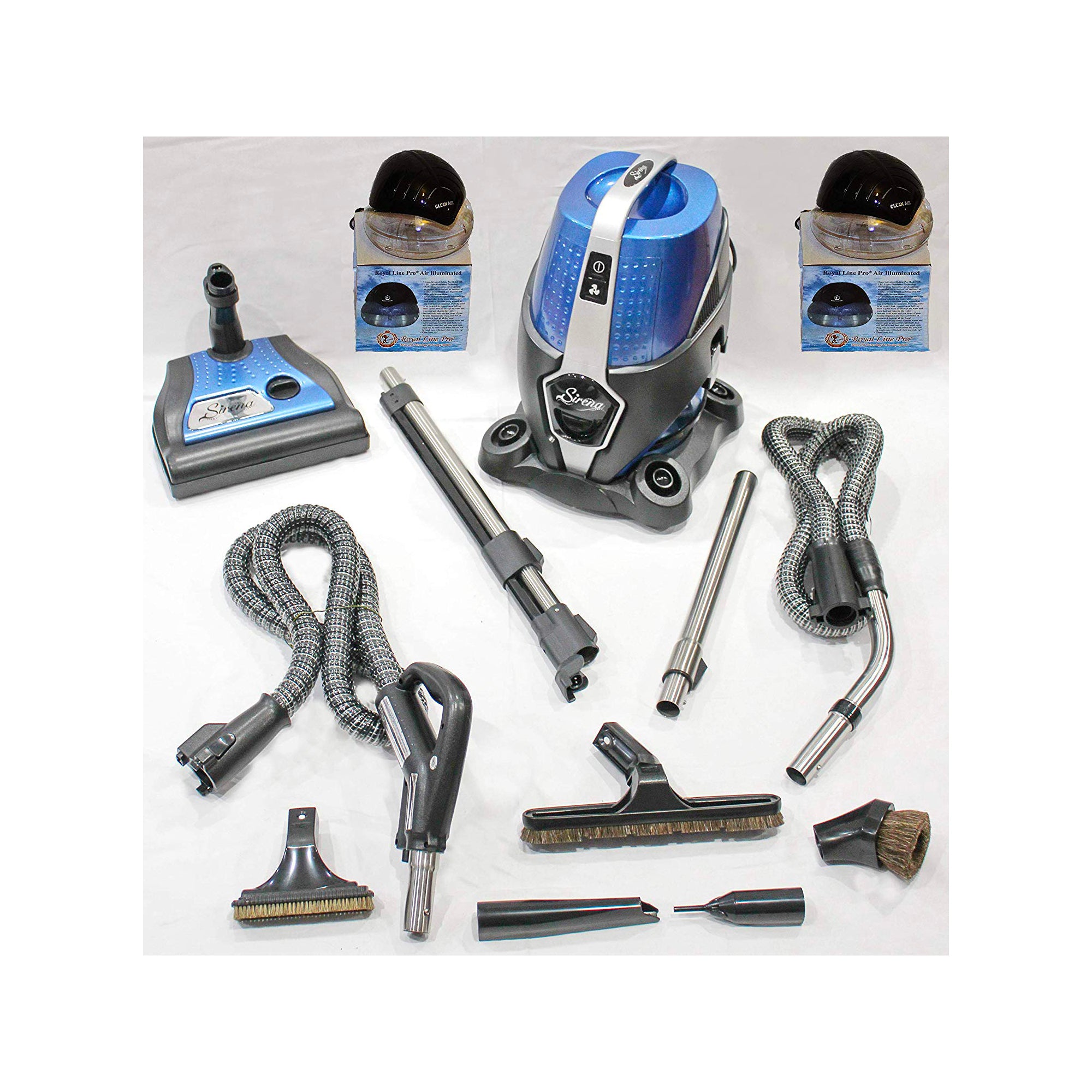 This product has no reviews yet.