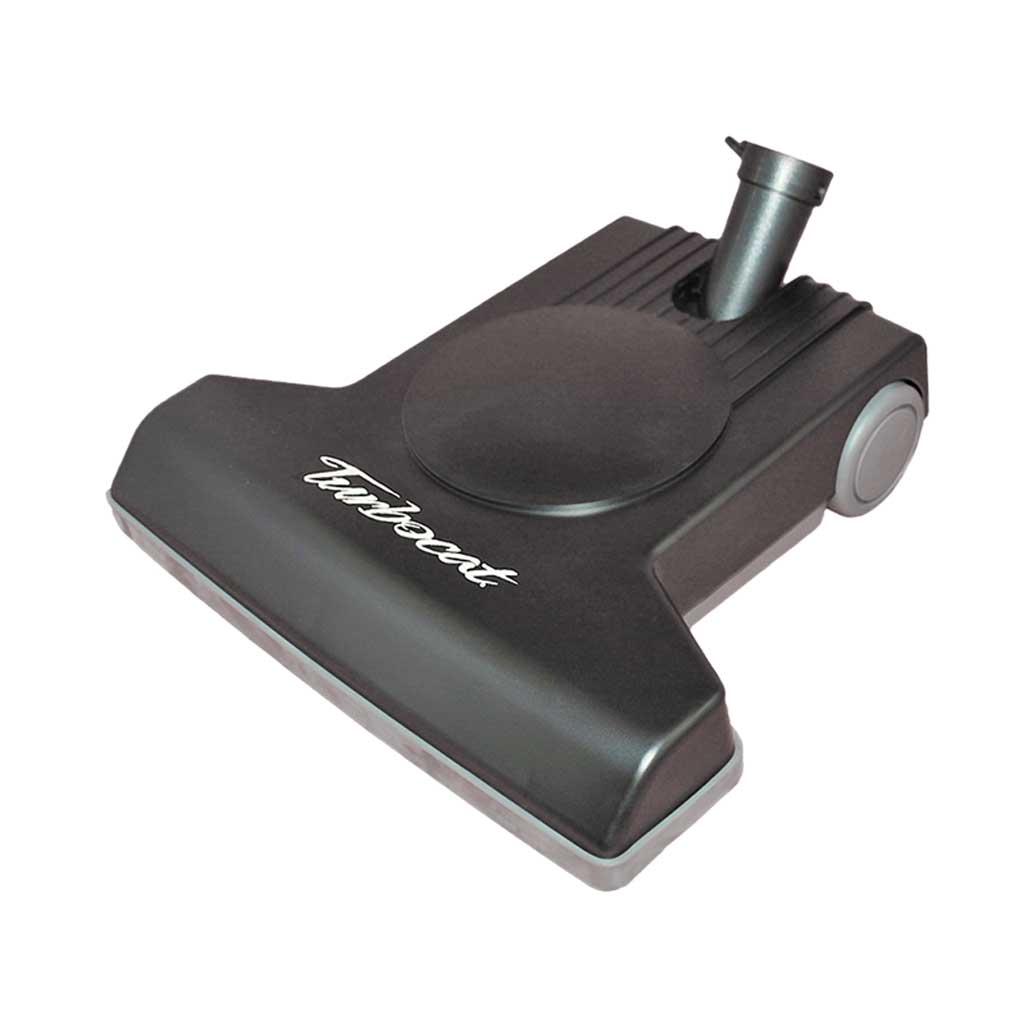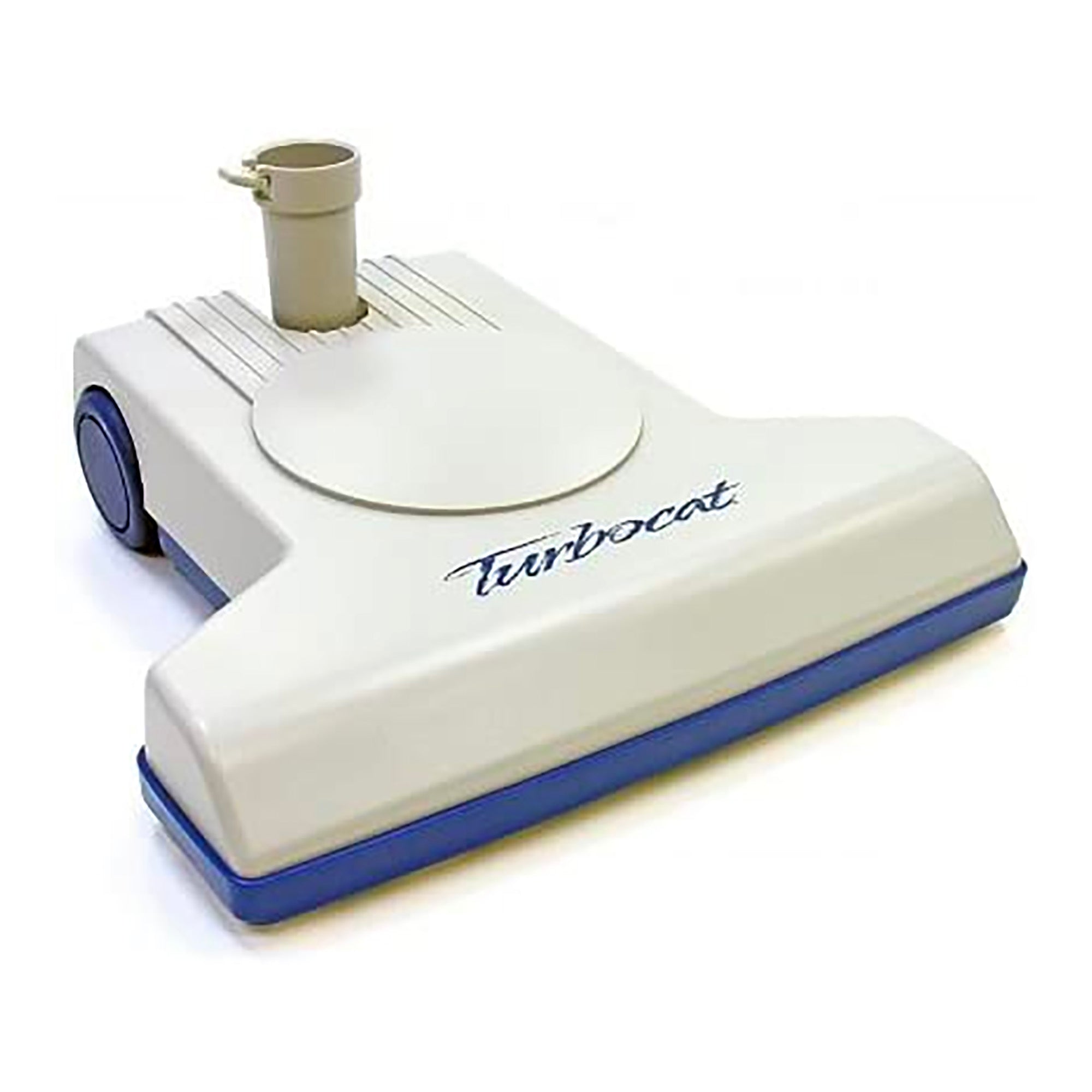 TurboCat Turbine Power Head
SKU: TP210B
---
 TurboCat Turbine Power Head
Made for the way you clean
The TurboCat is a powerful, turbine-driven powerhead that harnesses the airflow of a central vacuum system for deep, thorough cleaning.  It is light, responsive and highly maneuverable with a low-profile body and high impact bumper guards that make it perfect for cleaning under furniture.  TurboCat lasts three times longer than electric powerheads and comes with a three-year warranty.
The Air-Driven Advantage
Requires No Additional Electricity
The TurboCat operates without electricity, powercords or batteries.  This design makes the central vacuum installation easier and less costly.
High-Speed Turbine Power
The turbine wheel of this TurboCat rotates at a high RPM, which generates the vacuum power necessary for superior cleaning performance.  The turbines shaft prevents hair and other debris from causing belt breakage.
System Performance Indicator
The TurboCat will slow down if the power unit has lost airflow, letting the user know the system isn't working at full capacity.  An electric power head's brush will continue to rotate normally even when little or no dirt is being picked up.
Superior Design
With a wide range of performance-enhancing features, the TurboCat is built for quiet, powerful, long-lasting operation.
Exclusive DeepSweep Agitator
The DeepSweep Agitator brings embedded dirt to the surface so it can be vacuumed away.  A row of long crimped bristles separate carpet fibres for deep, thorough vacuuming.
Non-Slip Cogged Drive Belt
Turbine power is relayed to the high velocity DeepSweep Agitator by a specially designed cogged drive belt.  The belt reduces slippage for more consistent performance and outlives the conventional flat belts used on electric Power Heads.
Double-Edge Cleaning
The TurboCat's exclusive T-Shape Design allows for easy maneuvering around furniture and true edge cleaning even agains baseboards.  The wide 13" vacuum path provides superior cleaning performance.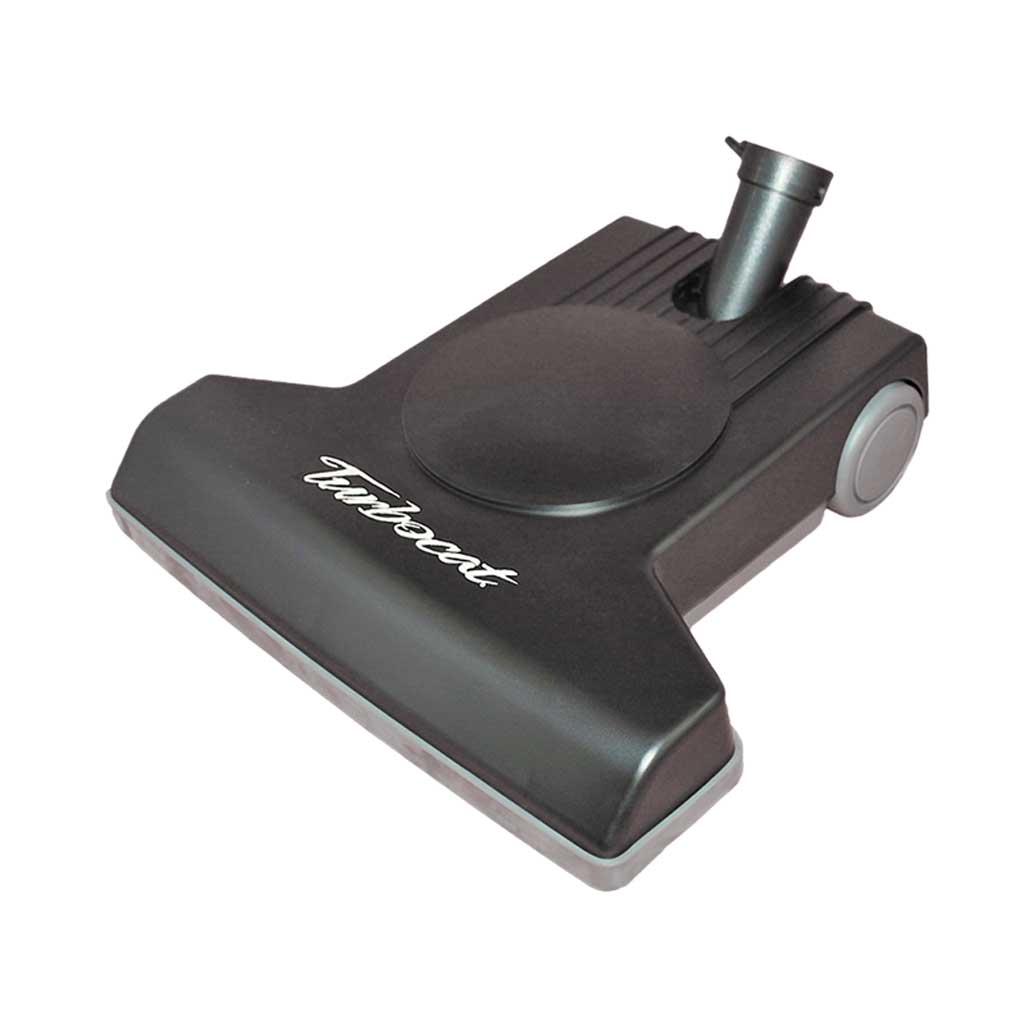 This product is rated 5.0 of 5.0 stars.
It has received 3 reviews.
Air Driven
I have had it for just a few days and used it once. It seems to work great and it is so nice not having an extra cord to run it. I would definitely recommend it to others.
Great product
Works as advertised. I replaced my 10 year old turbocat which was spinning slowly due to bearings wearing out.
TurboCat Turbine Power Head