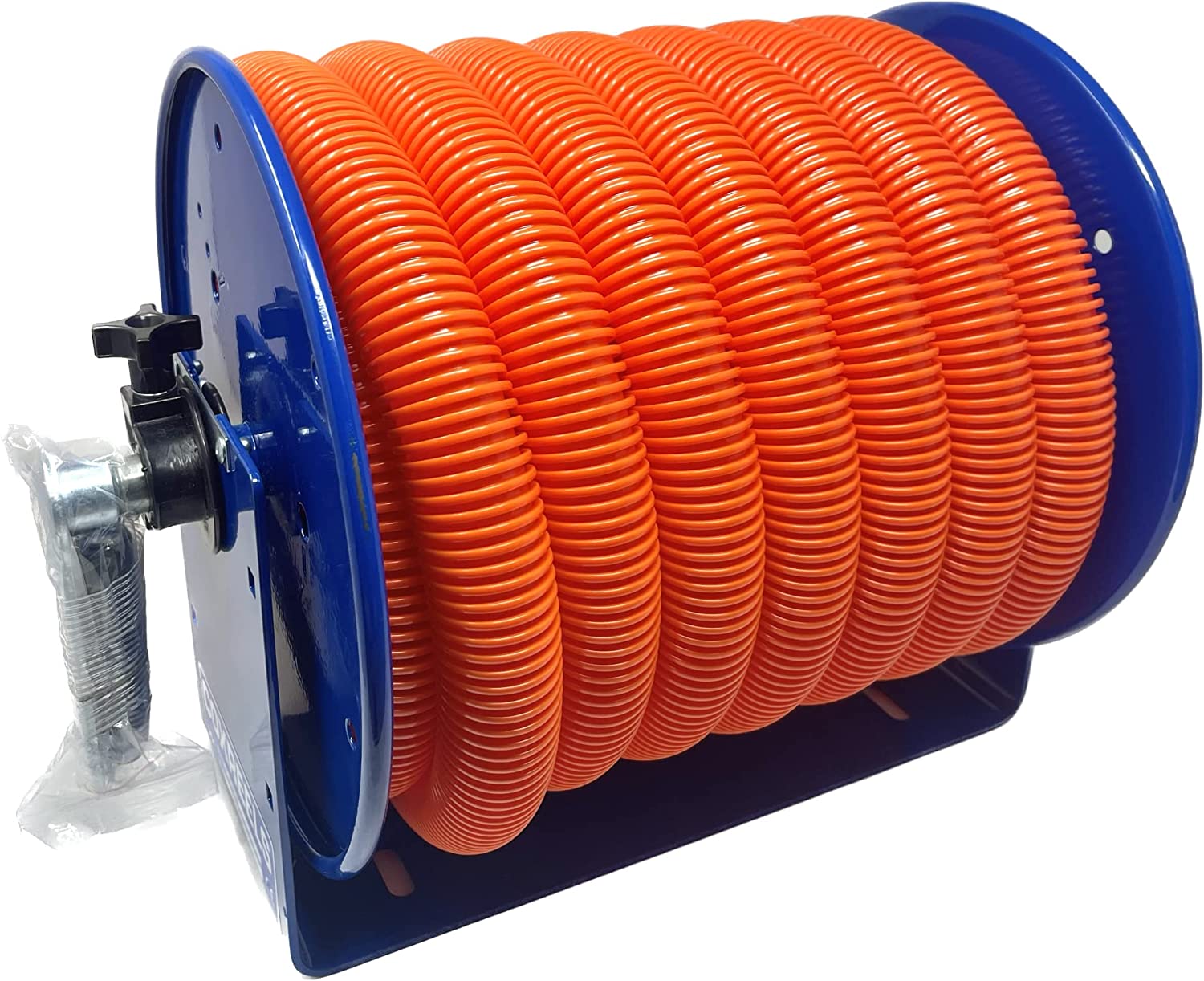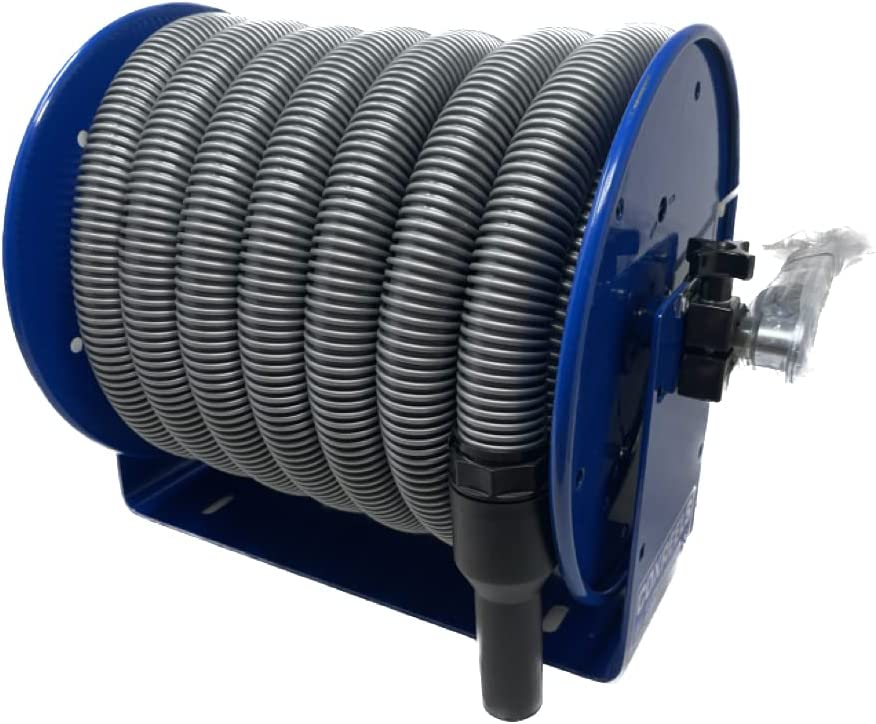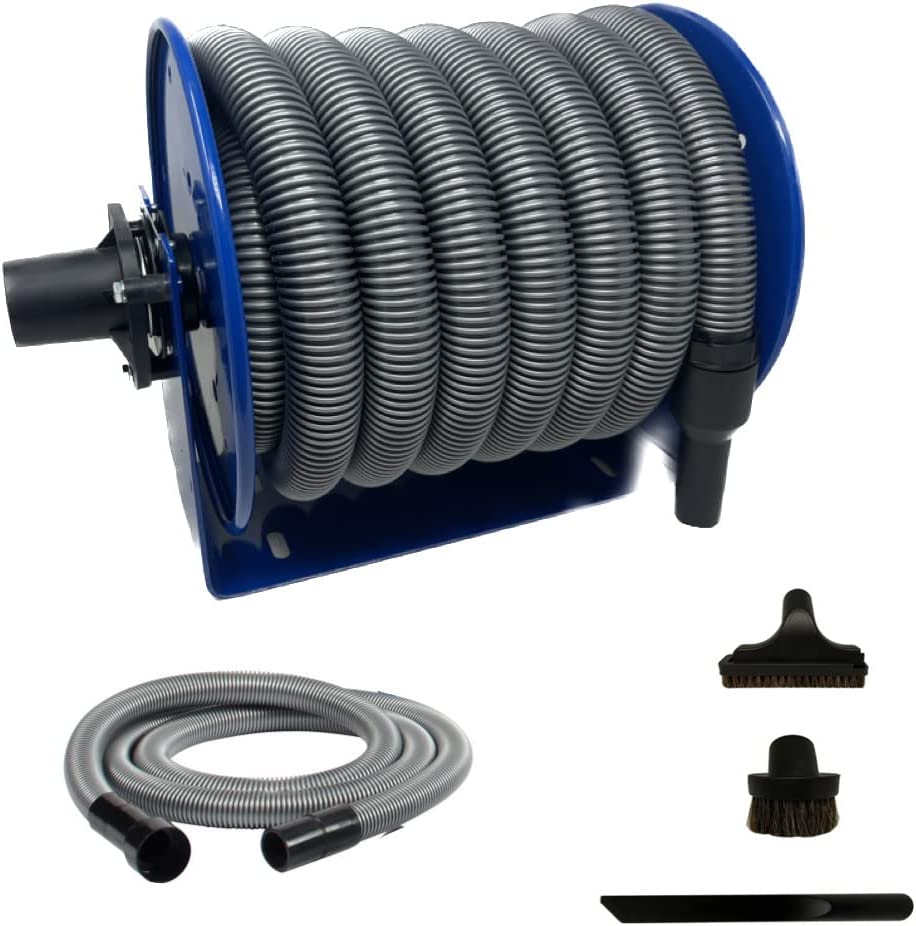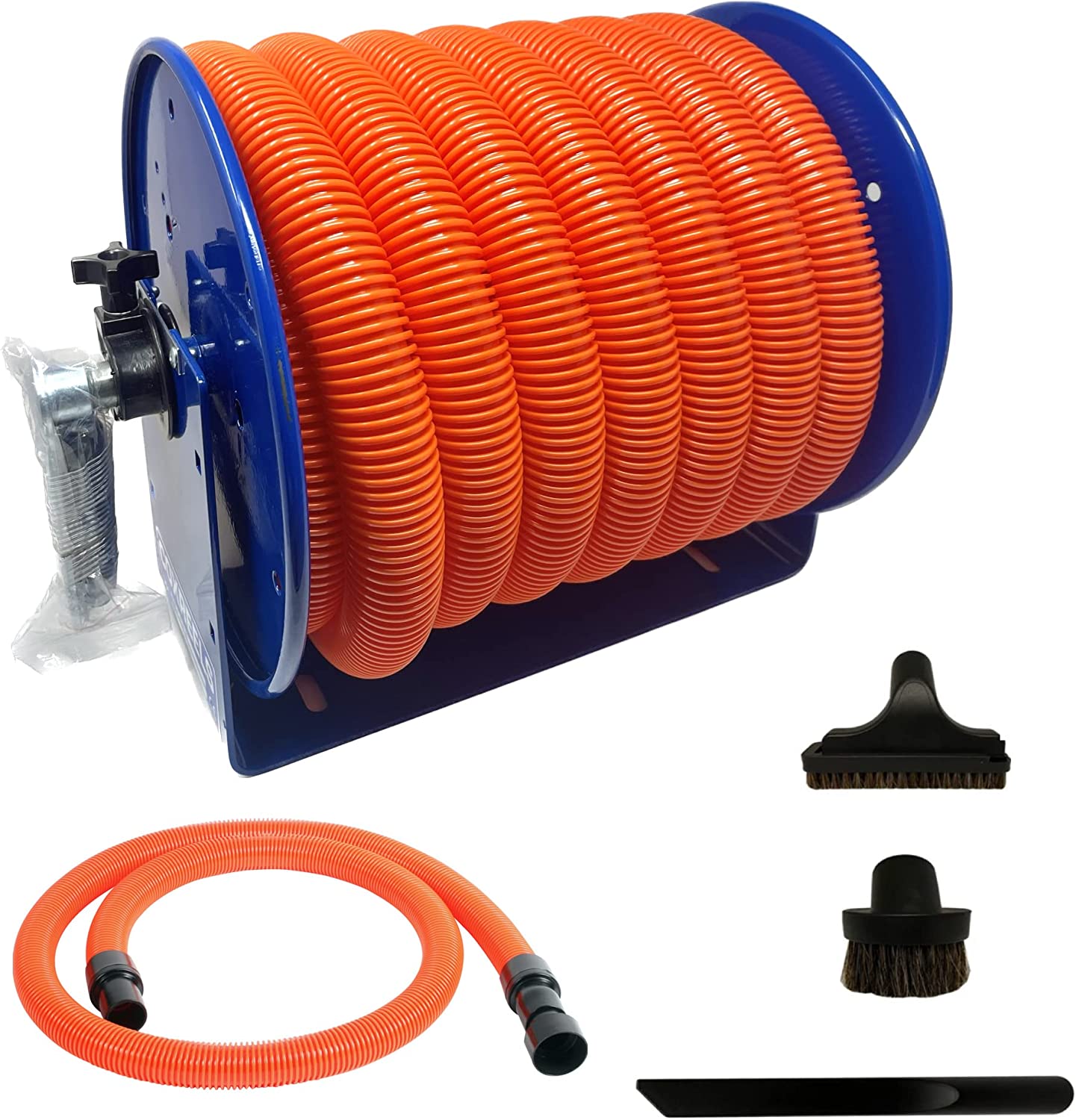 VPC Garage & Utility Vacuum Cleaner Kit with Stainless Steel Hose Reel | 1.25 Inch Premium Hose (30 feet)
SKU: VPC-112H-830-S
---
The VPC Garage & Utility Hose Reel cleaning system provides everything you need to maintain a clean and tidy home or commercial shop. Start with a commercial mechanical steel hose reel that can be mounted vertically on the wall or horizontally on a bench top. The 30 foot commercial grade 1.25 hose in safety orange feeds from the reel to provide the reach needed to address all your cleaning needs.
The reel storage system is suitable for wet and dry applications.
A six foot connector hose links the hose reel with your commercial or domestic central vacuum system. Compatible with all major brands including Beam, Vacumaid, Vacuflo, Cyclovac, DrainVac and Husky.
An adaptor is included that permits the system to be used with shop vacuums like Shop Vac, Craftsman, Vacmaster, Dewalt and Workshop brands of wet-dry vacuums.
Ideal For: Auto Detailers, Auto Body Shops, Contractors, Factories, Consumers, Warehouses, and much more.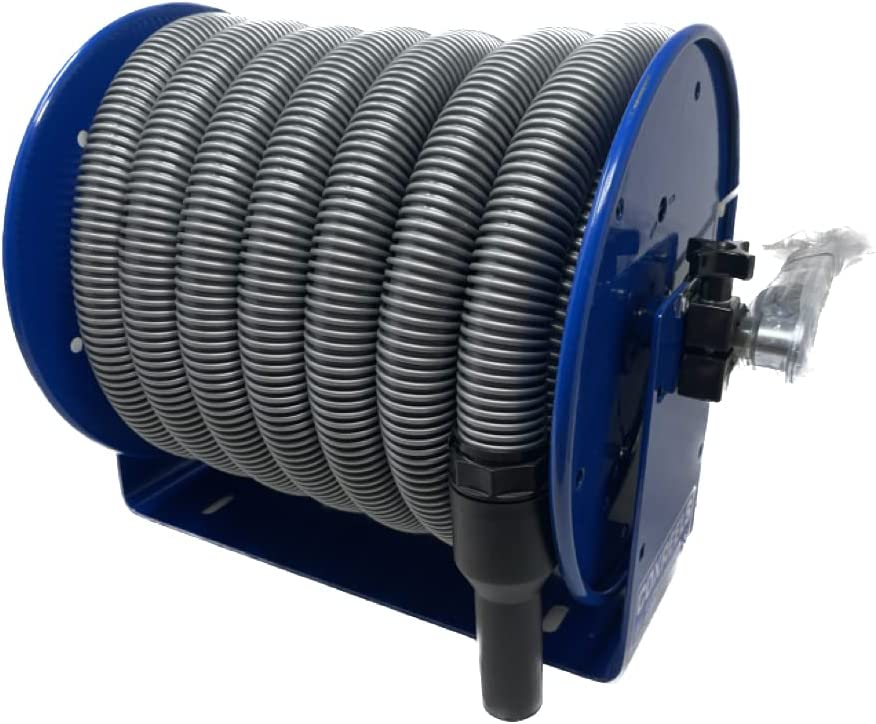 This product has no reviews yet.