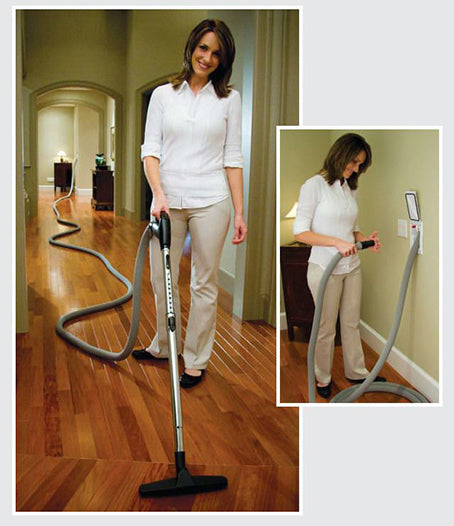 Vacuum Parts Canada (VPC), a premiere retailer, and we are looking to introduce state of the art central vacuums and cleaning systems for your customers. 
We sell the Hide A Hose retractable hose central vacuum system that eliminates the need to store and carry bulky hoses, while it excels at cleaning and eliminating harmful dust and allergens from the home. Often, these systems are being installed in new build homes, and we hear from customers that the installation would have been less disruptive before the home was fully finished. We often work with custom home builders, where we plan and install the Hide-A-Hose system to maximize efficiency, efficacy, and convenience for both the builder and the buyer.
I would like to talk to you about adding the Hide A Hose system to your selection of buyer upgrade options, offering this innovative and high value product as a value-add in the buying process.
Call Us At 613-825-7547
info@vacuumpartscanada.ca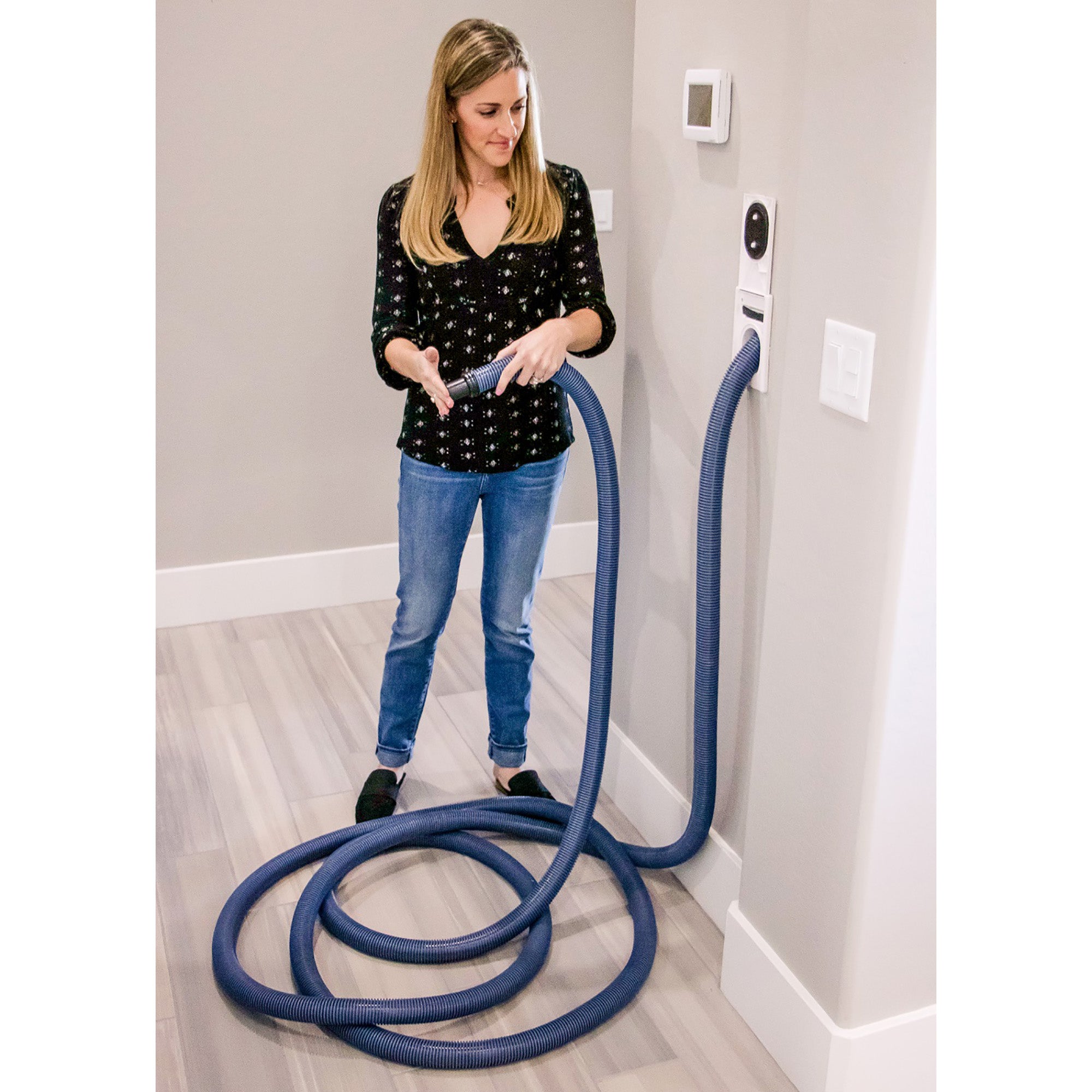 What is a Hide-A-Hose?
If you've ever used a central vacuum system, you know that the hose can be a bit of a pain to deal with. It's bulky and unwieldy, and it's always getting in the way. The Hide-A-Hose system offers a solution to these problems. With Hide-A-Hose, there's no more dragging around a hose from room to room. The hose retracts into the wall out of sight when not in use, so it's always out of the way. And because it's stored in the wall, there's no need to worry about tripping over it or banging it into furniture. The Hide-a-Hose system makes vacuuming easier than ever before.
Hide-A-Hose is Smart and Healthy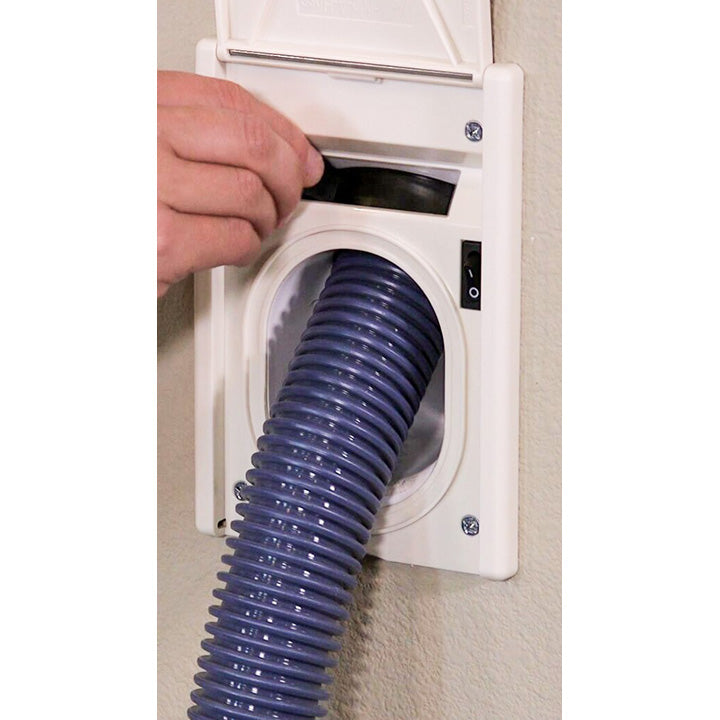 Hide-A-Hose Vacuum Systems Are Retractable
The hose is stored in the central vacuum tubing in the wall. Not in your closet.  Pull. Vacuum. Retract. That's Smart!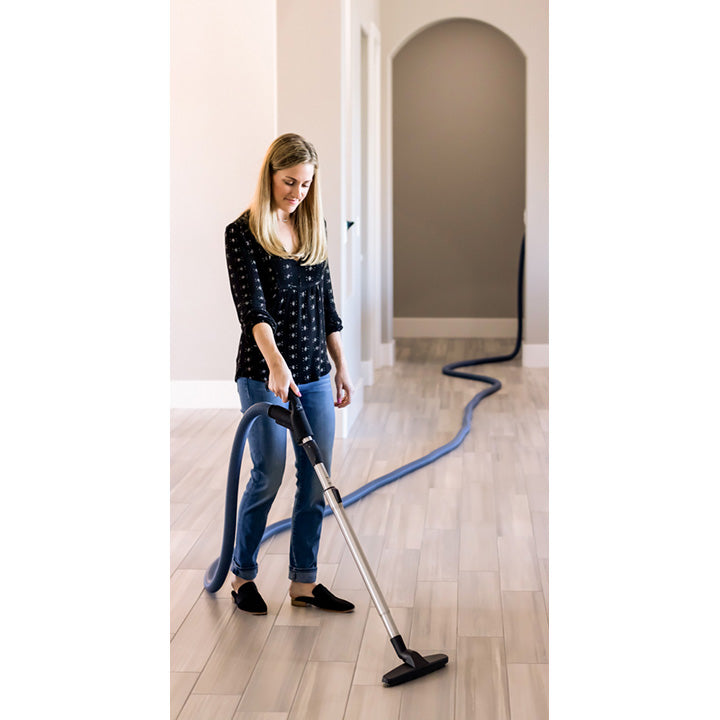 Hide-A-Hose Vacuum Systems Are Healthy
Dirt is removed through central vacuum piping in the wall, not stirred up and recirculated in the air. No more drifing particles, no more vacuum smell, giving your allergies a break.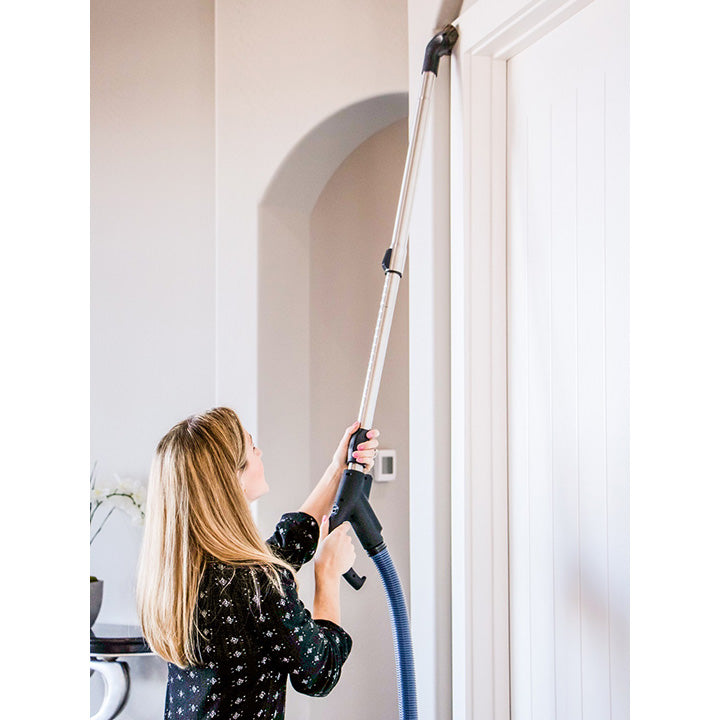 Hide-A-Hose Vacuum Systems Are Versatile
Pick an attachment and vacuum carpet, tile, hardwood, stairs, windowsills, baseboards, upholstery, curtains, cupboards, fans, lint traps, mattresses, pet beds and more. That's Smart!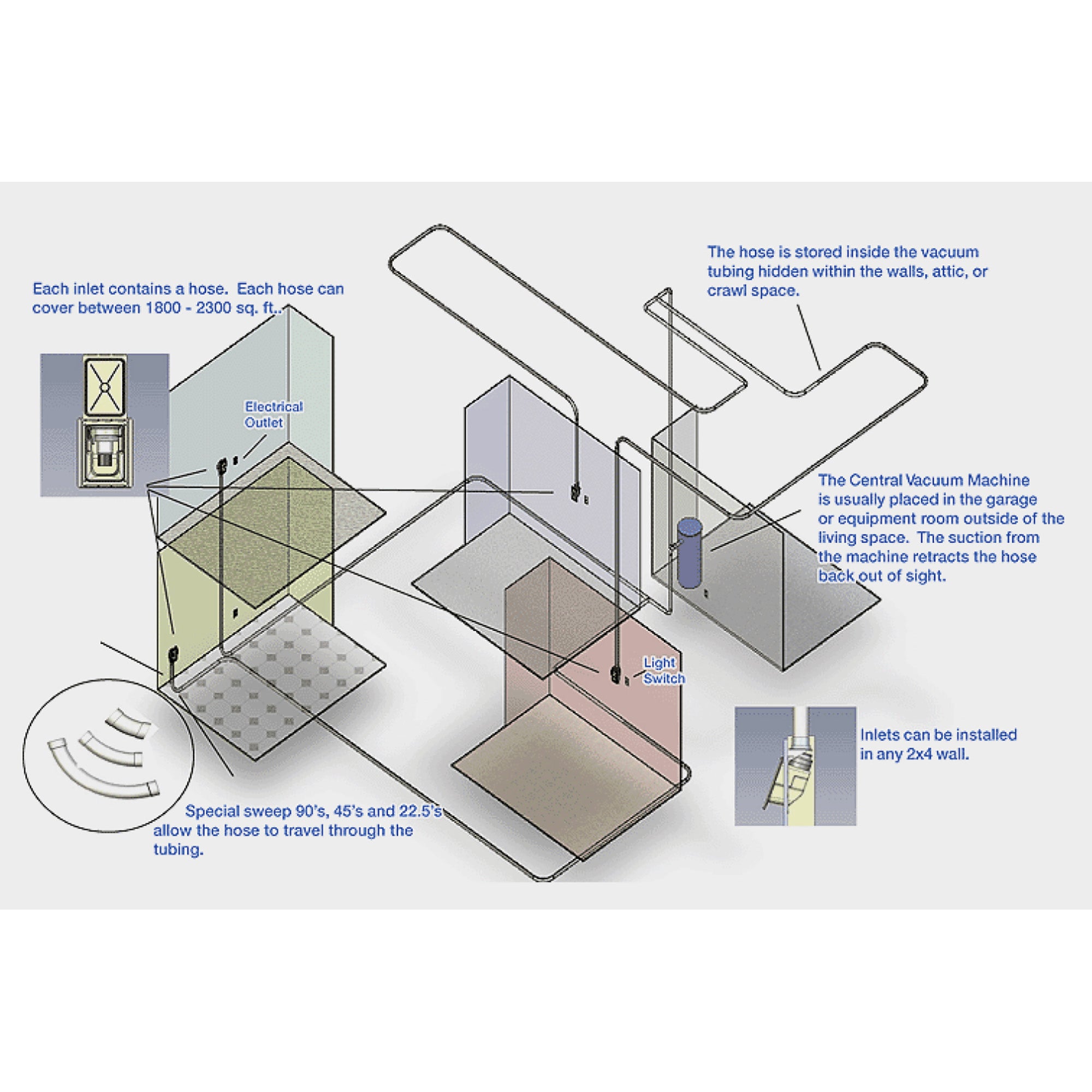 Hide-A-Hose: How It Works
Special tubing sweeps allow Retractable Hose to travel freely within the tubing.
Inlets can be installed within any 2' x 4' wall cavity.
Hose lengths are customized according to the size of the floor.
Each inlet can cover up to 2300 sq ft.
All tubing is connected to a central power unit usually placed in the garage, basement or equipment room.
Installation is simpler and easier for new construction or retrofitting an existing home.
Hide-A-Hose Installation Kits
Complete Central Vacuum Hide-A-Hose Systems (1 Valve)
Complete Central Vacuum Hide-A-Hose Systems (2 Valve)
Complete Central Vacuum Hide-A-Hose Systems (3 Valve)
Complete Central Vacuum Hide-A-Hose Systems (4 Valve)
Hide-A-Hose Valves and Hoses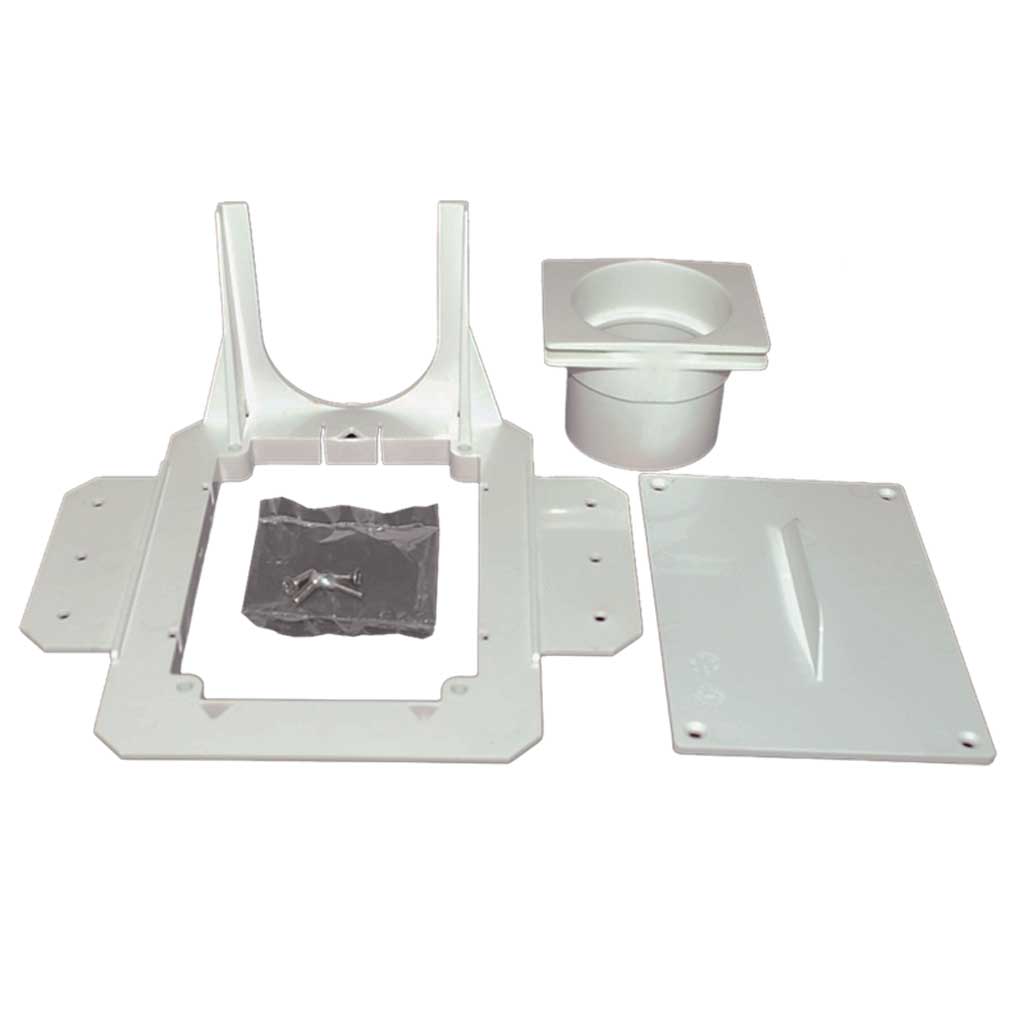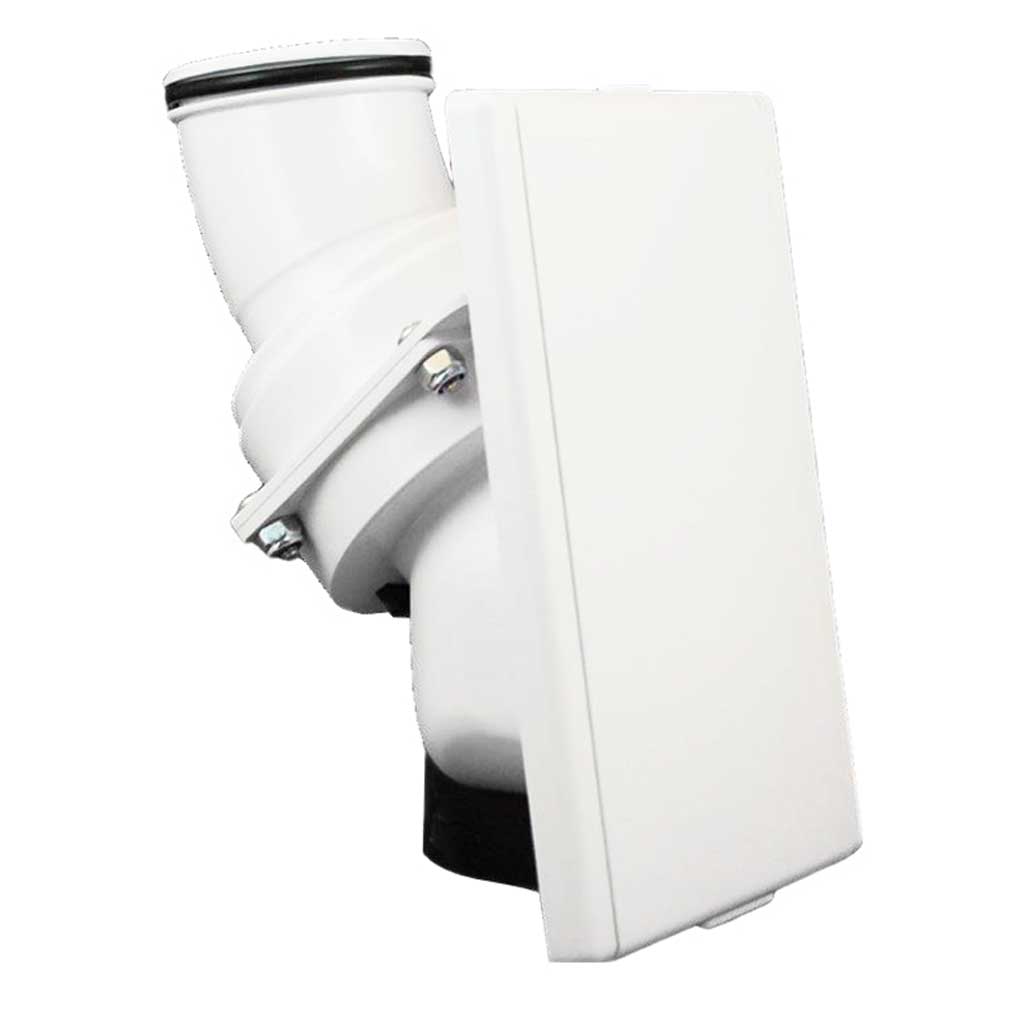 Hide-A-Hose Accessory Kits and Handles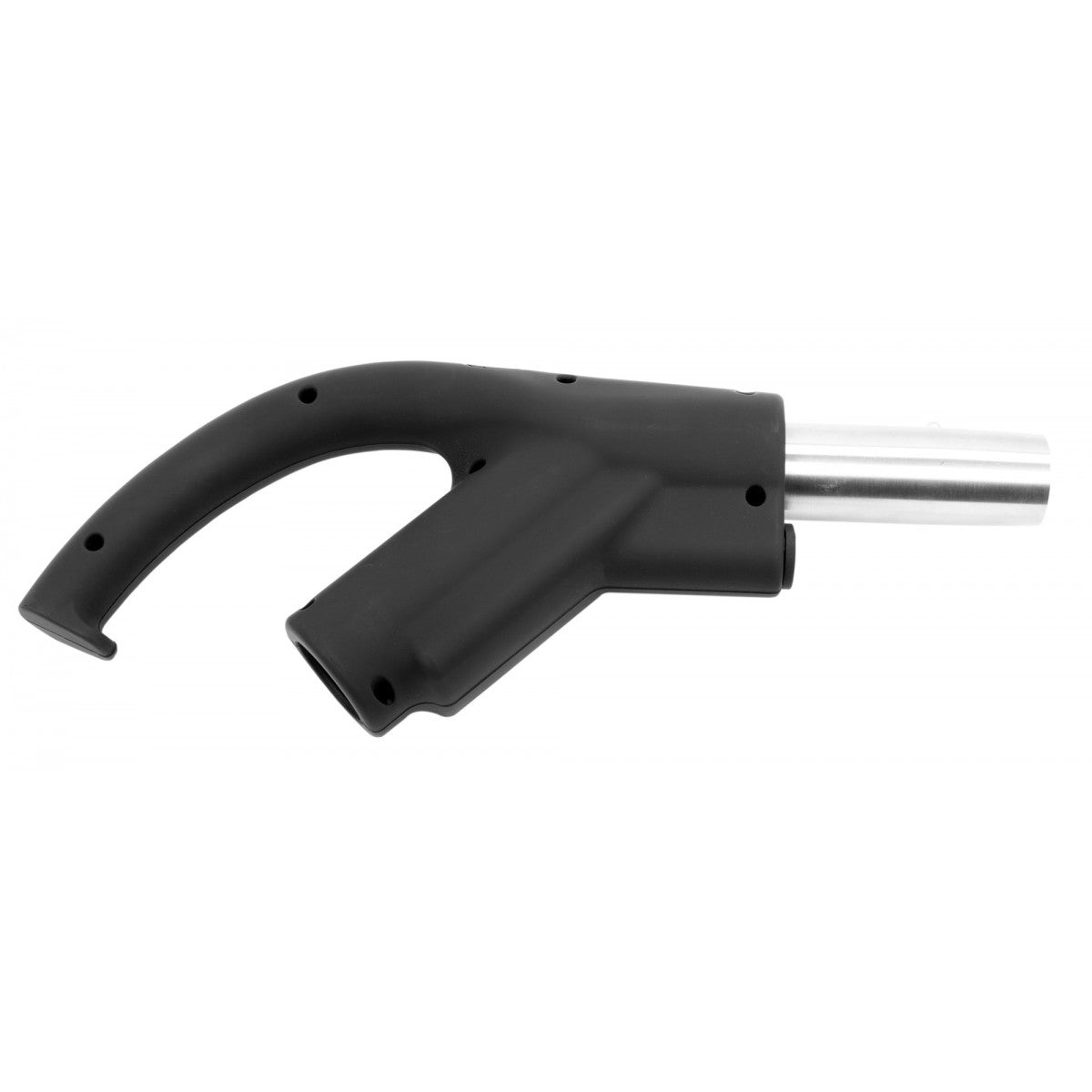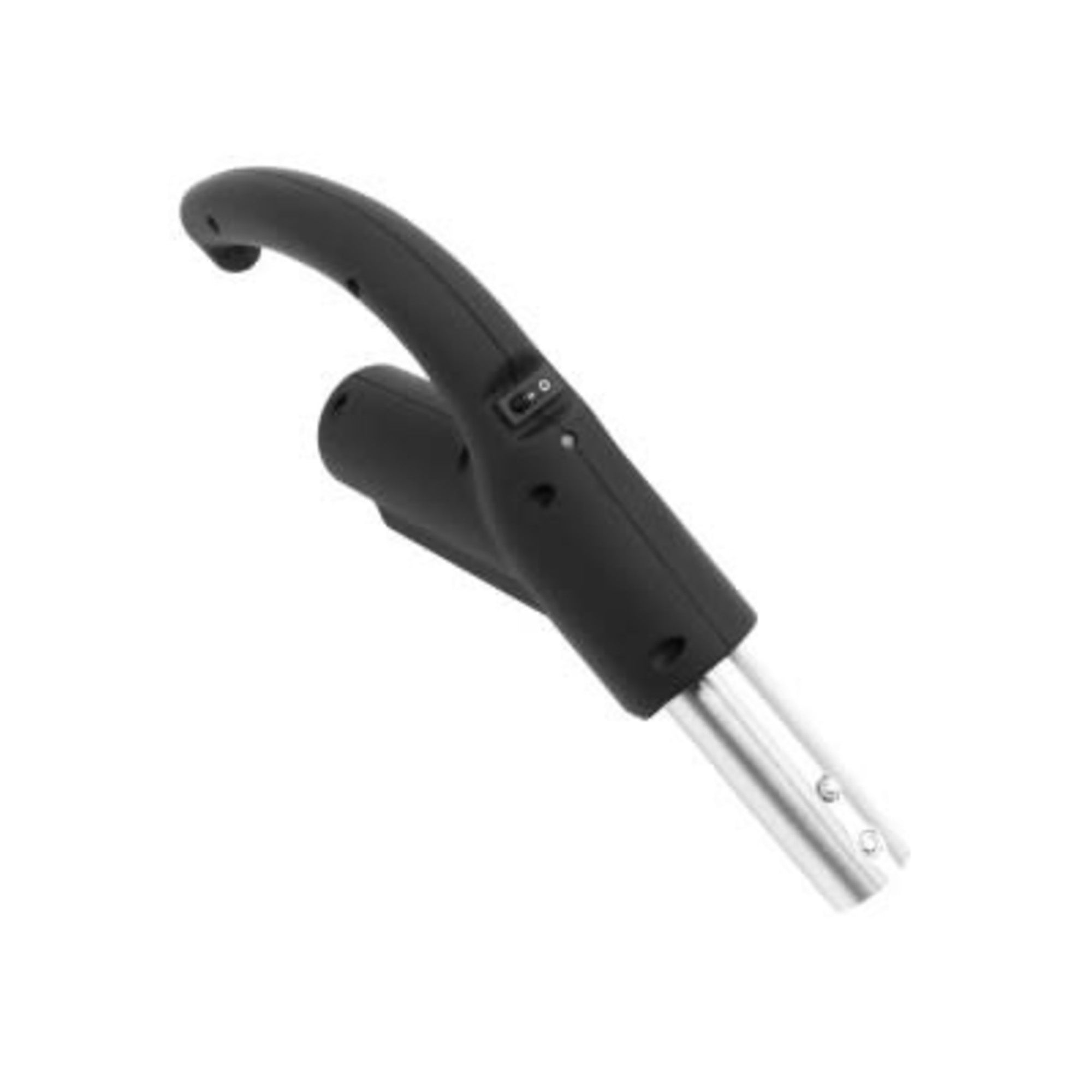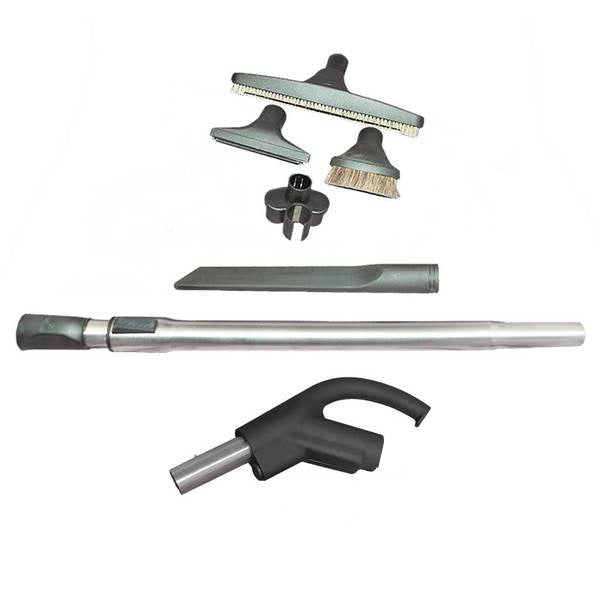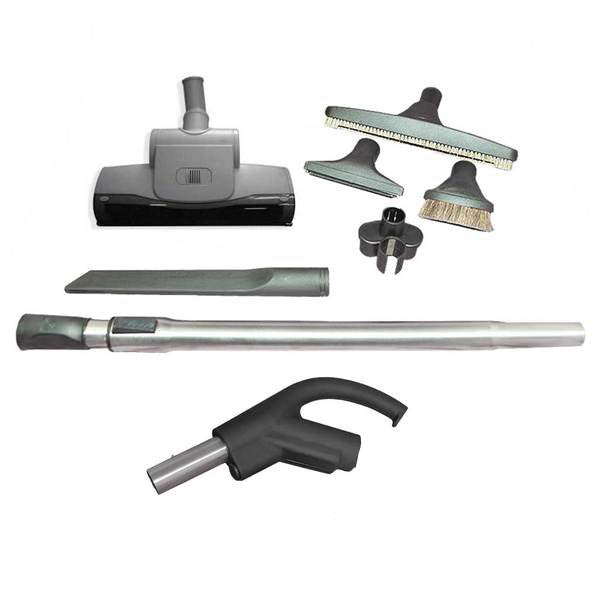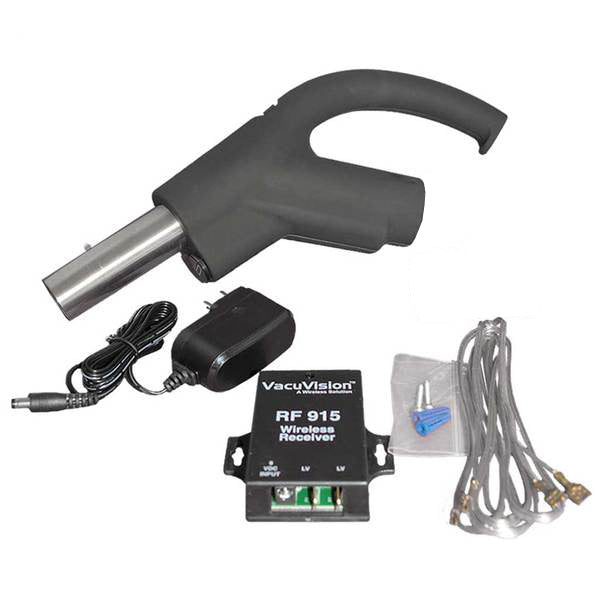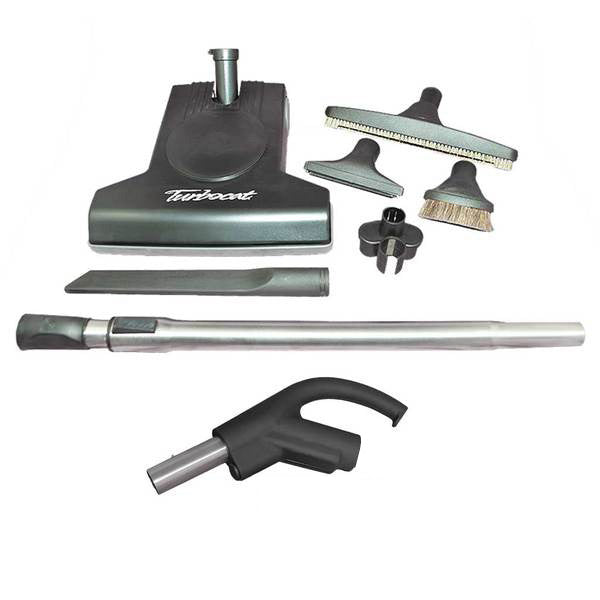 Hide-A-Hose Parts For Your Central Vacuum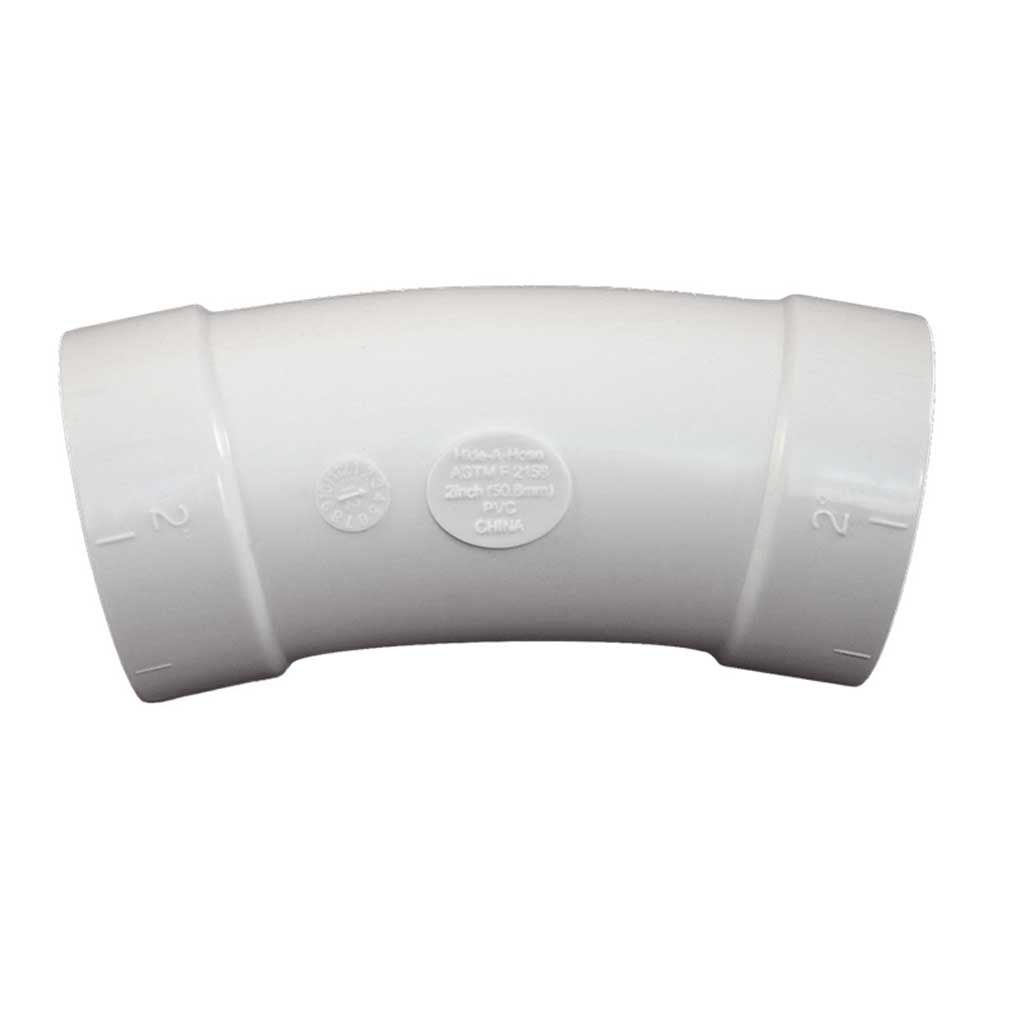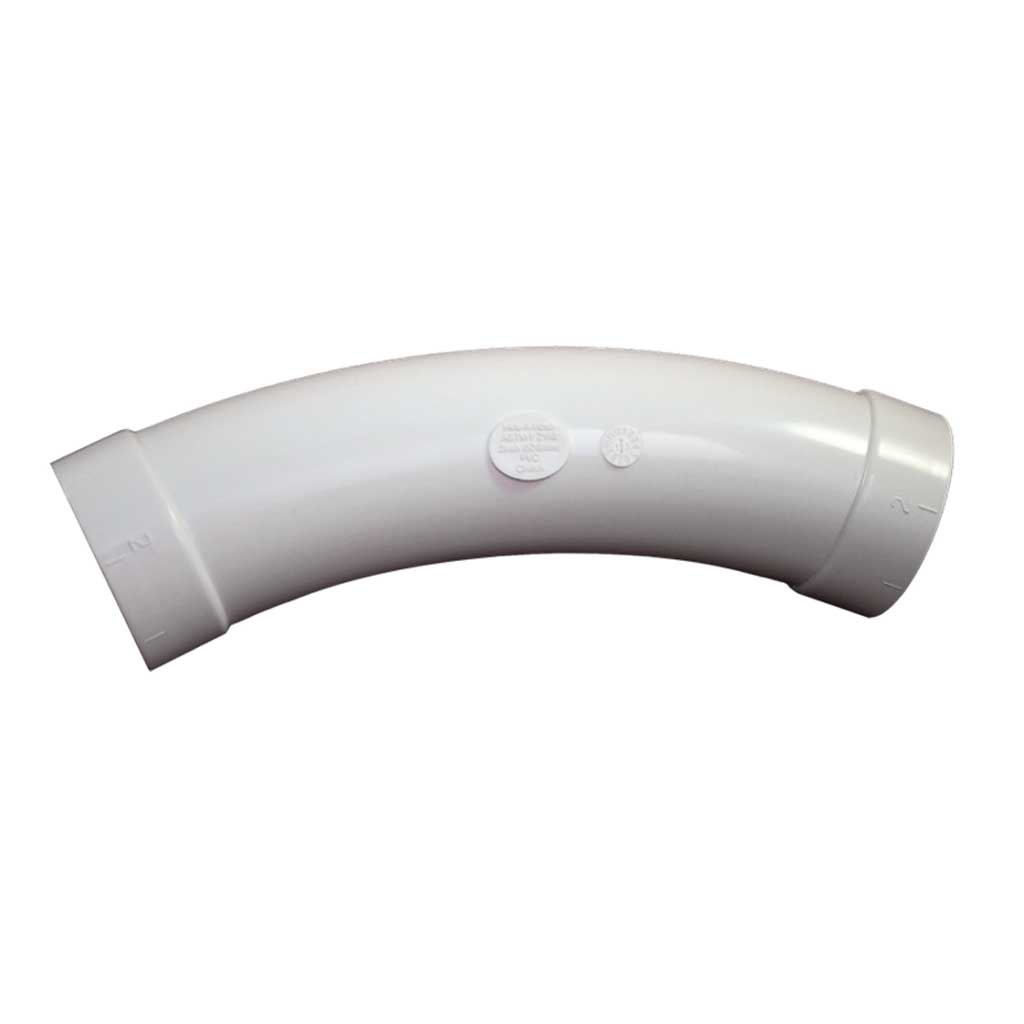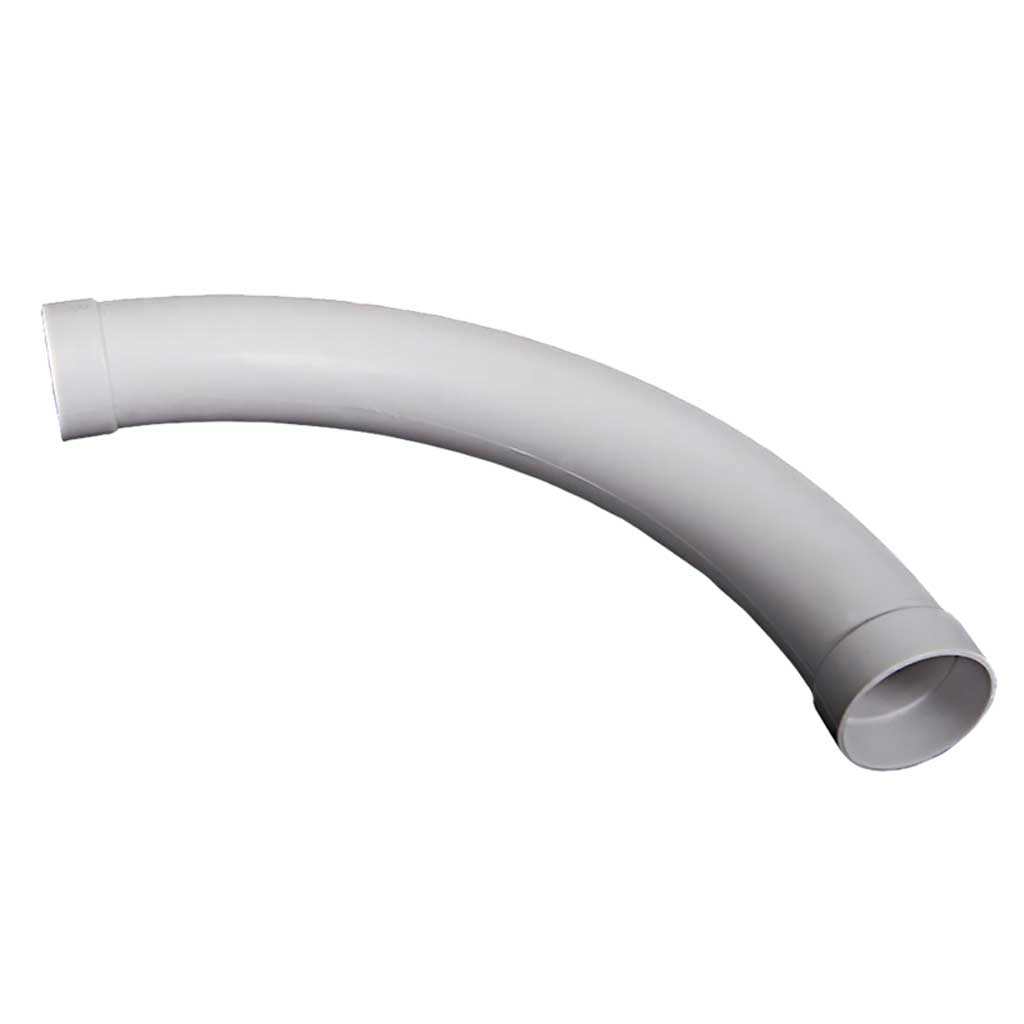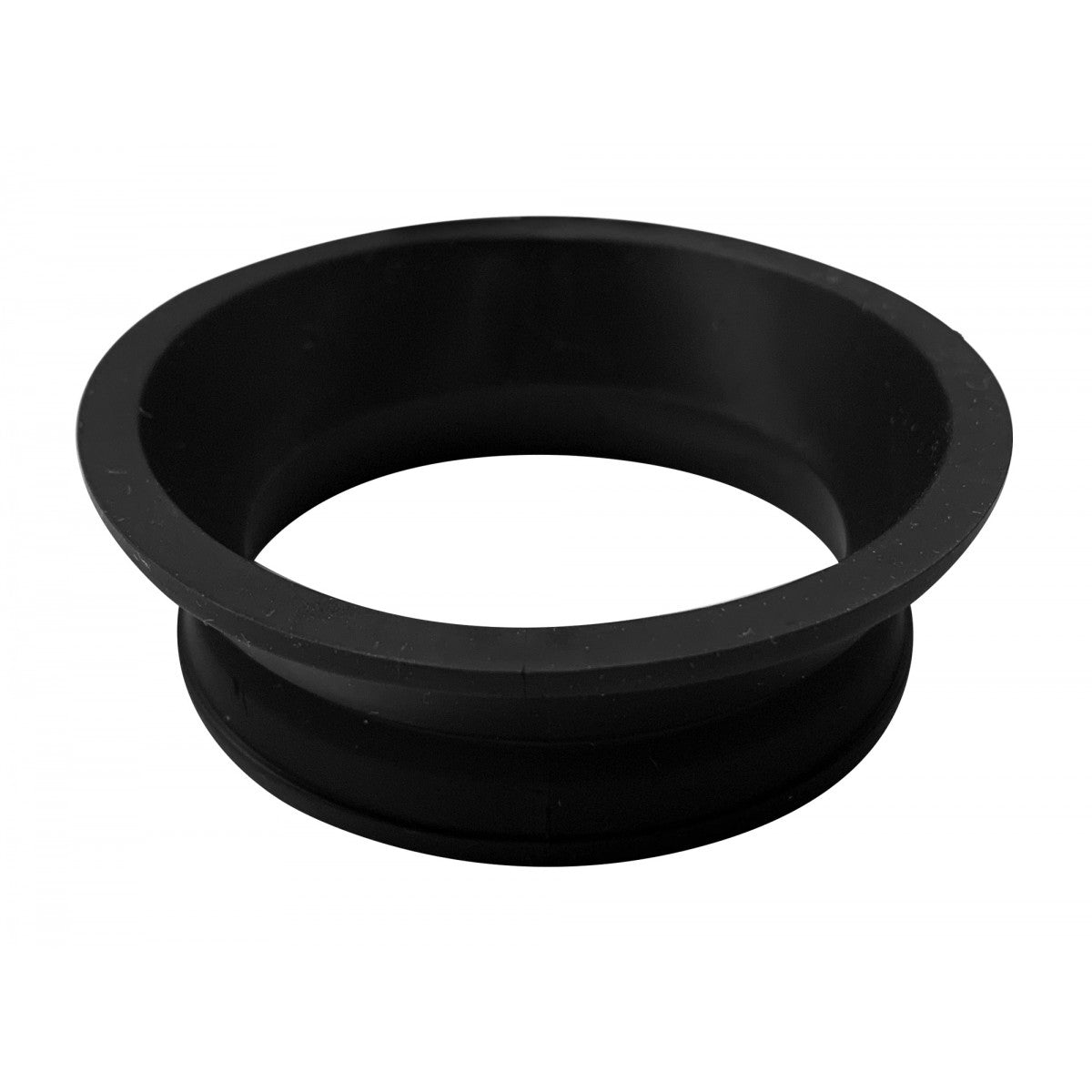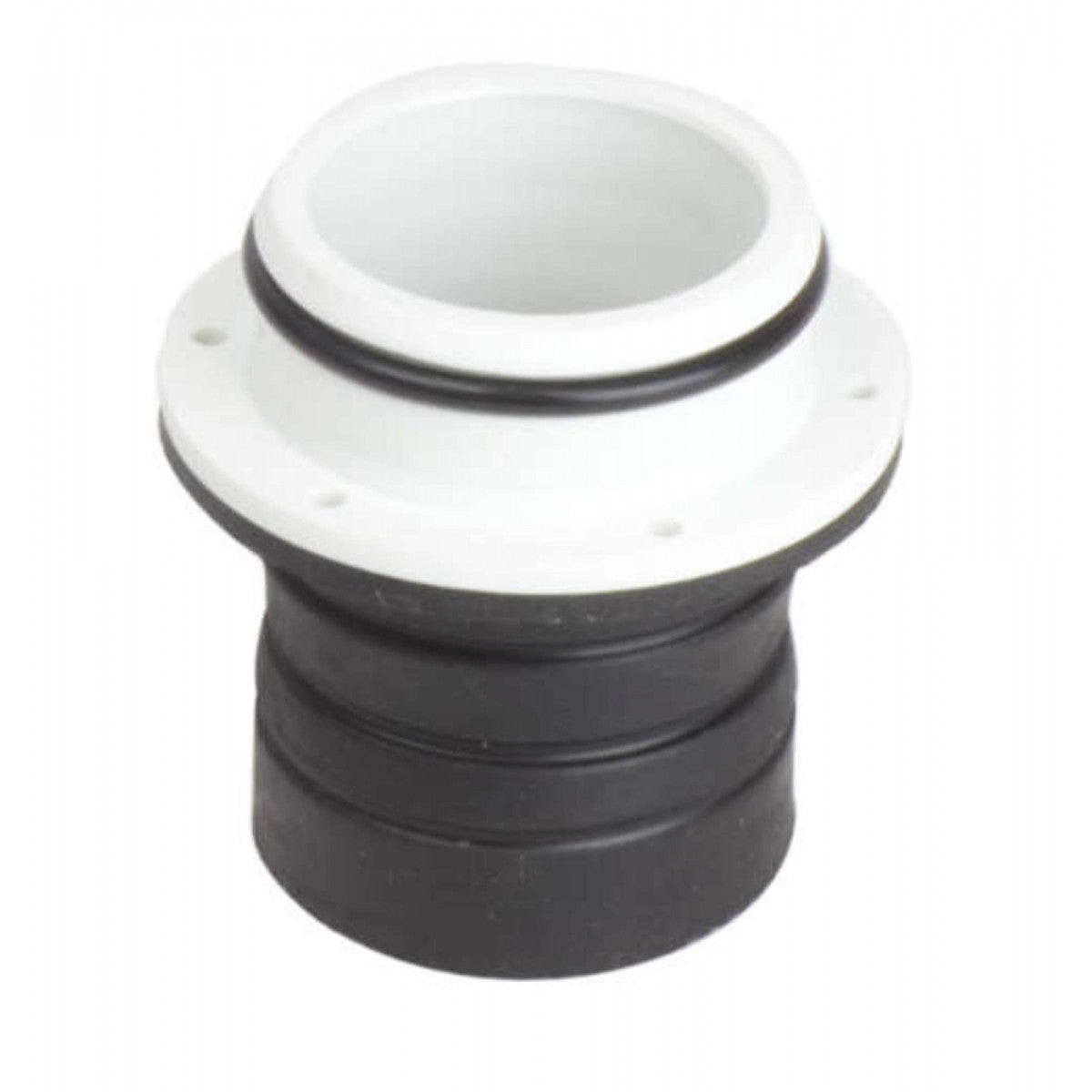 Hide-A-Hose Frequently Asked Questions
Can a Hide-A-Hose System be installed in an existing home?

The Hide-A-Hose system can be installed in most homes when there is access to an attic or crawl space. Give us a call at 1-855-825-7784 or email us at info@thevacuumstore.ca so we can visit your home to review installation options.
The Hide-A-Hose Retractable Hose System harnesses the suction from the Power Unit (usually installed in the garage) to retract the hose back into the PVC tubing hidden within the walls, attic, and floor joists, of your home.  The hose is retracted directly into the tubing without being coiled or compressed.
Can you retrofit an existing central vacuum system?

Sometimes.  The Hide-A-Hose retractable hose system stores the hose in the PVC tubing using special sweep 90's and 45's.  Available attic or crawl space can be used to add these pipe runs, which could then be connected to your existing system. We would be happy to evaluate your power unit and tools for use with the Hide-A-Hose system.
With the Hide-A-Hose System, a 30', 40', 50,or 60' hose can be used. Longer hoses allow the number of inlets to be reduced, often by half (a 50' hose will reach up to 2200 square feet). Fewer inlets will save time and make vacuuming more convenient.
What types of hoses are available?

We offer two types of hoses. The RapidFlex™ hose was designed for Hide-A-Hose to be used without a cloth cover (hose sock). We also offer a SmartSoc ™ hose that has the hose sock installed.  Both hoses have been designed to work specifically with the Hide-A-Hose system. We cannot guarantee the system will work properly with the use of other hose brands.  
Will the hose sock get dirty from being stored in the tubing?

Hose socks do pick up dirt from floors while vacuuming.  However, with a Hide-A-Hose system the sock actually stays cleaner than a hose sock with a standard central vac system.  When the power unit is turned on, the suction in the vacuum tubing removes much of the dust and debris from the sock.  A hose stored in a closet does not have this advantage.  Also, because there is no wiring in the hose, it is washable: remove the the hose (with sock) from the inlet, wash, dry, and retract back into the inlet.
How do you turn the power unit on?

The system can be turned on and off with a low voltage switch at each inlet.  Hide-A-Hose also offers the option of a wireless handle.  With a RF Ready Grip handle, turn your system on or off with the flip of a switch where you stand. 
What type of power brush can I use?

There are 2 types of power brushes used with Central Vacuum Systems – turbine and electric.  Hide-A-Hose offers both: Turbocat and Turbocat Zoom Turbine Power Heads, or the CX1000 Battery Powered Electric Nozzle.  The choice is yours.
Where do I get replacement parts?